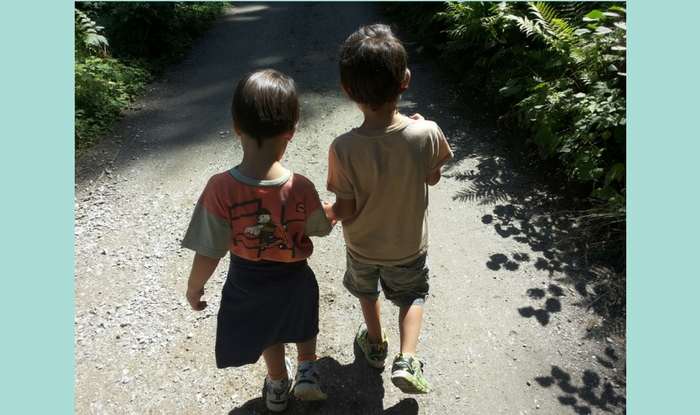 by Surina Khira Shah – Follow @browngirlmag

My two little babies — as in my two young sons, both under the age of three, actually played WITH each other as opposed to against each other. Can we take a moment to appreciate what has been said here about two young siblings? 
Please note, this has never happened before, nor is it a recurring event. They haven't all of a sudden become the best of friends that entertain themselves so I can put my feet up. One can only dream! It's more a case of me telling my husband,
"Quick, find the camera to record this three-minute miracle of chasing and giggling."
It's a random occurrence at best. However, I'm thrilled to bits that, as young parents, we've turned a corner. My husband and I are one step closer to being able to leave them to play…wait for it…unsupervised!
My youngest son has reached a full year of age and he is learning to take what he wants. He's cruising along the furniture and flexing his new found independence. My eldest is not usually best pleased that his territory is being compromised by a wobbly younger brother who bulldozes his way through everything. The number of Lego towers that have been knocked down and insurmountable tears that followed is unmentionable. The amount of crayons that have been broken in half and colouring-in masterpieces that have been ripped to shreds is again…unmentionable. I spend a lot of my time being the referee, hoping this doesn't continue into adulthood.
Imagine the most awkward situation I could be placed in,
"No, you can't date that girl because your brother is!"
Every day there is some sort of squabble resorting to one squashing the other over a toy. If you want to understand how the stock market operates I recommend watching two toddlers play. When one toddler grabs a toy, the other sees it as a commodity and needs it then and there. Buy, buy, buy! However, once a new toy is grabbed, that new toy is now the sought-after commodity — the old toy has no value anymore. Sell, sell, sell! 
Yet amidst all the commodity madness there is magic. And there is no better word I could use to describe it. When my youngest leans over and plants a kiss on his brother's cute face, or when my eldest thoughtfully grabs two water bottles — one for himself and one for his brother, these are moments to treasure. 
Hours of proud-parent-moment video footage follows the two toddlers chasing each other around the kitchen island — one runs while the other crawls. They stop to giggle with each other, only to then carry on with the chase and giggle some more! The favourite time of day for both boys is picking up my eldest son from the nursery. They grin at each other from either side of the room. Mummy doesn't even get a hello anymore. It's all about giving the baby brother a hug.
When I first brought the youngest home from the hospital and had them both under one roof, I really didn't know how I was going to cope. I couldn't see the light at the end of the tunnel. But now, a year on, my heart just melts watching their bond grow. I look back at my own bond with my brother. Yes, I hated him as a child for stealing the attention away from me but I couldn't and cannot live without him. I want that for my boys and I look forward to all that is to come. I watched my eldest son proclaim his love for his brother. It was clear, concise, no room for error, "I love you" sealed with a kiss. Simply magic!
---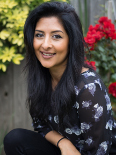 Surina Khira Shah is a "two under two" graduate of boys who are 17 months apart in age. From a London based IT Manager to a mother of two, navigating through parenthood whilst narrating the ups and downs it offers. She prides herself on complete honesty and transparency, giving us a real insight into life with kids. When she gets some downtime she spends it with her saviour: dark chocolate. She adores her family and loves writing.