by Vicki Soogrim – Follow @VickiSoogrim
Within the past few years, feminism has become exponentially popular in society, culture and the media. From the eight-letter F-word appearing behind Beyoncé during her 2014 VMA performance to Malala's fight for girls' education, feminism has taken on such a massive presence in our world today, which has been sustained mostly by online activism.
However, so much of this feminism that has come to dominate society and media is white, Western, hegemonic feminism. It is the kind of feminism that excludes other identities and fails to consider anything outside of Western standards. It is the kind that is propelled by famous celebrities, such as Taylor Swift, Lena Dunham and Amy Schumer.
This is why brown womanists and feminists speaking up and taking part in these discussions is now more important than ever. Figures like Rupi Kaur and Lilly Singh have gained a mainstream platform to highlight the realities and struggles of brown women.
While many brown voices have been raised in the rejection of -isms and forms of power and oppression, one particular image of a brown feminist has been repeated throughout these dialogues. The image of the brown feminist has come to be represented by the badass brown woman who wears bold eyeliner and gold jewelry rejects the ideas of arranged marriage and traditional occupations and rebels against her parents to be her own independent woman.
Of course, there's nothing wrong with this representation, but this is what the "right kind" of brown feminism looks like in the Western world. Because Western feminism is inherently hegemonic, it imposes the "rights" and "wrongs" on cultures in which -isms are embedded. Western feminism functions to label all of their traditional philosophies and values as wrong and bad and presents the ultimatum that the only way to be a feminist is to entirely reject those cultures.
Yes, South Asian diasporic cultures have -isms (colorism, sexism, misogyny, etc.) rooted in it, but this image of the ideal brown feminist is a misrepresentation; it is possible to be a feminist without rejecting culture and fitting into what Western feminist standards dictate.
Dismissal of culture isn't a solution; it doesn't change anything because the -isms are still there. Striking the balance between tradition and feminism lies in understanding that the two aren't mutually exclusive and that resistance still functions within the sphere of culture. Lastly, the ultimate elimination that we should unite for is the ridding of the impositions Western feminism places on brown bodies. We should reject what is "right," "wrong" and "bad" feminism and keep persisting to be more intersectional.
---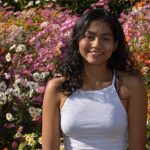 Vicki Soogrim is a junior at Barnard College studying Psychology and Gender Studies. She enjoys writing about intersectional feminism and identity, particularly because she is Indo-Trinidadian and believes that writing is fundamental to changing the world. When she's not locking herself up in a library she is probably dancing, binge-watching the best scenes from Game of Thrones, and catching up on what Zayn has been up to.