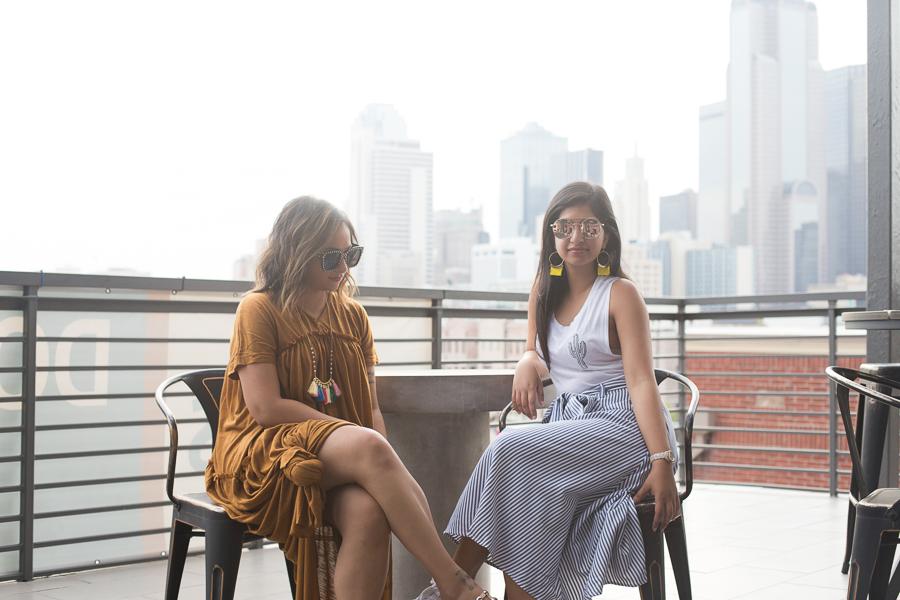 by Nur Kara – Follow @Nurkara28
Two Texas born and raised sisters, Neelofar Keshavjee and Alisha Keshavjee, are total opposites in terms of their career interests and fashion styles. By day, Neelofar has been working with children as an occupational therapist in Dallas for the past eight years, while Alisha works at Neiman Marcus as an online producer, coordinating between the creative team, site merchants, and art directors. By night, the two keep up with the latest fashion trends, having grown their off-work hobby into a business. "The Kayes," their boutique business venture, encompasses their love for Texas combined with their constant desire for city life. Each piece is hand-picked, representing a simple and relaxed style. We had the chance to catch up with Neelofar and Alisha to learn more about their project, the process, and their advice for other fellow aspiring brown business girls.
All photos courtesy of Neelofar Keshavjee and Alisha Keshavjee.
Outside of your full-time jobs, what are your interests and hobbies?
Neelofar:
Outside of work, I am obsessed with fashion and the latest trends. I have always expressed myself with my style and started my blog The Loveliest Lily about a year ago. That was the perfect creative outlet for me and it just made my passion for style grow even more.
Alisha:
Outside my job, I do some freelance web design and photography. I have also partnered with Neelofar on her blog, The Loveliest Lily.

What is "The Kayes?"
Alisha:
The Kayes is a combination of both of our styles and favorite trends all in one place. We hand-pick everything very carefully to make sure our pieces represent both of us as equally as possible.
Neelofar:
We hadn't seen many brown girls with a boutique that represents a laid back, causal, Texan style. We want to be able to reach these girls and also show them that you don't have to be a certain image to wear the latest trends!

How did you two come up with the idea?
Neelofar:
We had been toying around with the idea for a while, but never had any concrete achievable ideas. We went to a local flea market and were both mesmerized with [the vendors'] obvious passion for their craft. We knew we wanted to be a part of the small business world. Our style and fashion are definitely our passion, and, thus, The Kayes was born!

What are some ways in which you merge your love for Texas and Texan flair in the pieces?
Neelofar:
We grew up in Texas and it's very much a part of who we are, but we both also spent a significant amount of our young adulthood living in big cities. The Kayes is a showcase of merging those two styles together.
Alisha:
We love everything cactus and bohemian. We both have very laid back styles in different ways. I prefer more neutral tones and textures, while Neelofar loves anything colorful and oversized.

What went into making this project a reality?
Alisha:
To be honest, we started from scratch and knew very little about what it meant to run a business. We consulted a lot of family and friends and researched many vendors before choosing ones that matched our vision for The Kayes.
Neelofar:
We took our time with launching and I would say it took about 6 months. We definitely learned a lot in the beginning about how to choose the right vendor and how to choose good quality products. We are very adamant about choosing the right pieces to represent our brand.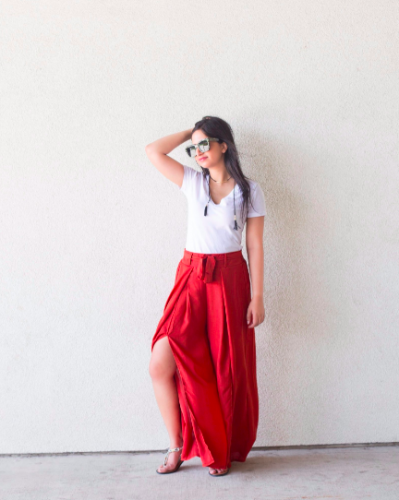 As two sisters with diverse interests and career paths, how has it been partnering on this project?
Neelofar:
It has actually been a breeze so far, as I think being so different helps! We are fortunate to be a well-balanced team. Alisha is more business savvy, has tons of experience creating websites, and is fabulous with a camera. I am a people-person by nature; therefore, I'm better with talking to people and I have the eye when it comes to choosing the actual products.

What are your future plans and hopes for The Kayes?
Alisha:
We would love to expand into home decor and become an overall lifestyle brand. We would also love to be able to represent small local brands using The Kayes.
Neelofar:
We want to be able to touch girls with our style and hopefully inspire people. You don't have to be super tall or skinny to pull off trends or feel comfortable in your skin!

What is some advice that you would give to fellow brown girls aspiring to launch a business or creative project of their own?
Neelofar:
Just go for it! Research, make a plan with goals, and stick with it. You will never know what it could be unless you try.
Alisha:
I agree, just go for it! It's never too late to start your own business. You'll feel so much more accomplished doing something for yourself.
Check out The Kayes' website and social media pages: Instagram, Facebook, and Pinterest. Use promo code BROWNGIRLMAG for 15% off any purchase!
---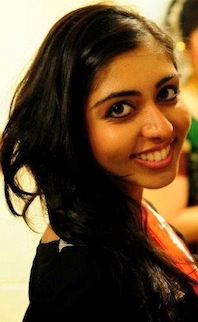 Nur Kara is a medley of Indian ancestry and East African heritage. Being part of a refugee history and having lived through these various lenses inspires her to similarly share in others' stories. A self-coined "skeptiste," she questions the uncommonly questioned.