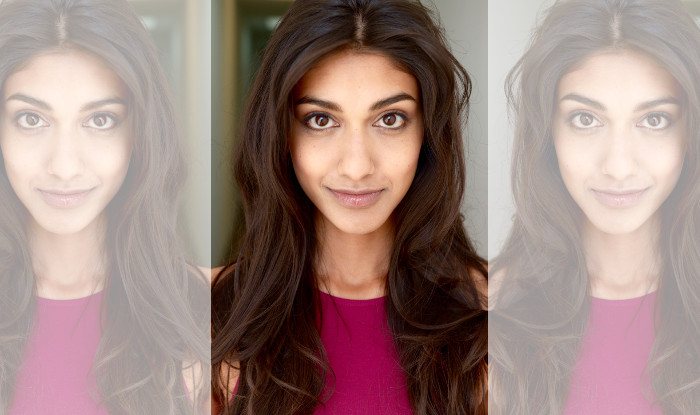 This post was originally published on our partner website India.com:
There has never been a better time to be an Indian in Hollywood—and "Family Party" actress Jaya Prasad couldn't agree more. Prasad, 27, plays the role of Arti on Netflix's 50-minute narrative that indulges in the Indian-American lifestyle and evokes laughter and emotion while doing so.
Prasad has been a theater actor since she was a child, and began modeling at the age of 16. After studying mathematics and economics at the University of California, San Diego, she began working in the tech industry in San Francisco. Prasad's talents in both these varied fields have led her to numerous accomplishments at her young age.
For example, she launched a social networking app for kids as the entrepreneur-in-residence at a startup while also starring in "Ab Laut Aa," a music video by Bollywood sensation, Sunidhi Chauhan. When she found out a local film was casting an Indian girl, it was an opportunity she did not want to pass up. She met Pari Mathur, director of "Family Party" for the audition—and clearly, she was the perfect fit.
The narrative tells the story of Arti (Prasad) and Nick (played by Vishal Vaidya), two Indian-American teenagers who are trapped at a family graduation party for Arti but would rather be with their own set of friends at a concert happening in town. They decide to pair up, and with another friend's help, hatch a plan to escape—and that is when things start going south. The narrative is full of moments that each of us can relate to.
Prasad believes that her character is a blend of innocent adventure and calculated persuasiveness, which she plays with her natural charm.
"Before we started rehearsing, Pari asked me to watch two old movies: 'Footloose' and 'The Graduate,'" Prasad explained. "He communicated that Arti's character simultaneously encompassed the free, fun-loving aura of Ariel from 'Footloose' and the seductive nature of Mrs. Robinson, in that she could mysteriously persuade an unsuspecting victim into doing what she wanted. Once I understood her motives, it was easy to step into the role."
"Family Party" is very reflective of the Indian-American life, but that's not what it is limited to—it also somehow connects to the life of any immigrant. It is easy to feel like we belong in that world and can relate to at least one or more characters or scenes.
"Honestly, I would love it if each person who watched 'Family Party' walked away with the reminder of a memory, or feeling like they could relate to something from the film," Prasad said. "The characters are all very real, from the parents to the aunties and uncles to the friendships and the teenagers with all their angst. Though the film happens to revolve around a typical Indian-American family party, the relationships, and emotions driving the story would be the same in any household or high school."
Prasad has always been drawn to the arts, whether it is acting, dancing, or singing. Her career as a runway model began when she was 14, and that opened her up to the idea of being in front of the camera—so she began taking acting lessons.
"It was in those first acting classes, whether I was getting into a specific character or simply improvising one, that I realized I could act forever," Prasad confessed. "Acting naturally fosters an empathy for others and an understanding of different perspectives, and I became hooked to that feeling of connectedness and how it trickles over into how to live life."
Luckily for her, and Prasad believes this too, this is probably the best time to be an Indian trying to break into the American entertainment industry. While she believes a lot remains to be achieved for South Asian actors, she also feels that we are making significant progress.
"There is plenty of room for everyone to come in with new ideas and share new stories, and honestly, the more people see those stories, the more they will open up," she said.
This is definitely the case; however, existing prejudices due to ethnicity is also a huge deal while getting roles. You end up not being right for the part or the role is based solely on minority stereotypes. Only recently has this trend begin to change—and for the better, of course.
"I've never experienced this in an overt sense though I know it exists and that I've been exposed to it," Prasad said. "I think the most important thing is to be confident in your craft so that in the meantime while things keep changing, you can blow them away with your performance and continue booking the roles that weren't originally intended for 'someone like you.'"
Prasad said she can identify with this dynamic shift, not only in the field of entertainment but also in technology. As an Indian 'techie' in the Bay Area, you learn a thing or two about being boxed in by who you are—however, she has broken out of that shell too. Moving to San Francisco after college, Prasad was inspired to make something of her own. Her first project was to develop a social app for kids age 13 and below.
"Not only was there a huge market for it, but I love kids," Prasad confessed. "It was an extremely challenging project because of balancing countless child protection regulations with an effort to keep the app fun and engaging, but it worked out really well and we launched on the iTunes App Store. During my time at the incubator, I also developed a web series to empower girls."
When she decided to start acting full time and leave the incubator, she shut everything down. In 2014, she started studying acting at the Lee Strasberg  Institute in New York City.
Prasad said she believes that the beautiful thing about being a South Asian in acting right now is how much opportunity there is to inspire others and contribute to new perspectives and growth within the industry, though there is still some resistance to overcome from both sides. Within the Indian community, an acting career still requires explanation and justification. The more it becomes acceptable for new generations to follow their dreams instead of falling into expected career paths, and the more Indians pursue creative endeavors, the more the world will be exposed to the different ways of thinking that only increased diversity can bring.
"Our culture has a beautiful value system that includes concepts like hard work, respect, and education, and I want to show that these values do not need to be compromised by going into entertainment and that it's okay for kids to aspire to make a difference through film," she said. "I hope that as more young people see 'different' faces like mine on television and watch movies like 'Family Party,' they will be inspired to join and create as well, and continue to break down barriers from all sides."
---
Saloni Gajjar is a recent alum of NYU's Magazine Writing Program. Her passion lies in pop culture writing, as is evident in her work with magazines like Marie Claire, Interview, and Complex. Her goal is to show the arts as a medium and mirror of the society, much beyond just entertainment.