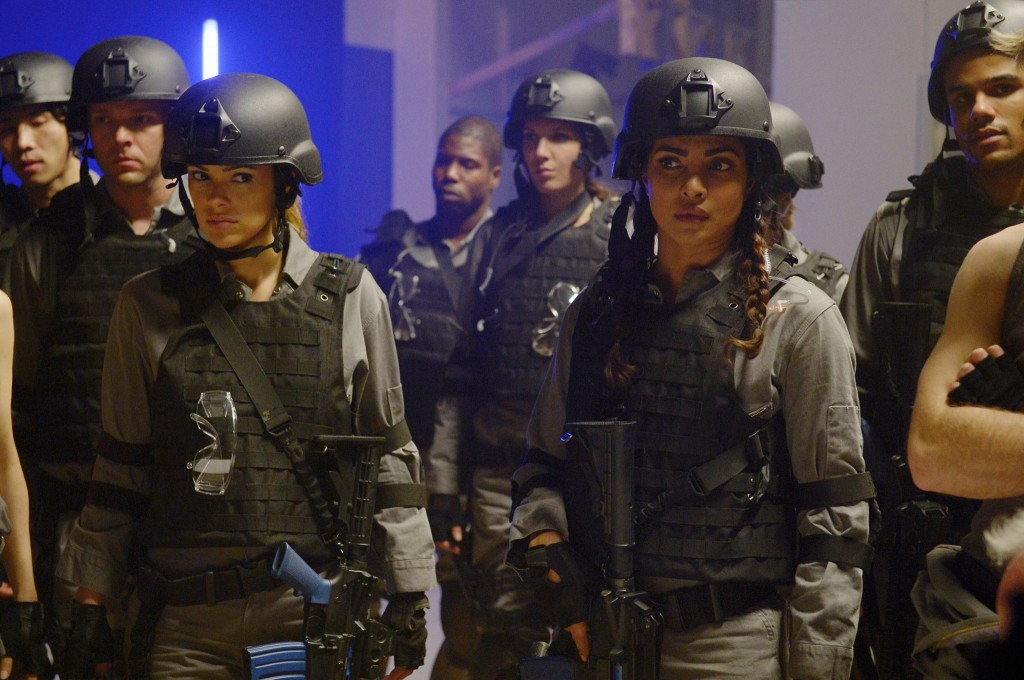 *Spoiler Alert
"Quantico" aired its midseason premiere on Sunday, March 6, and we are now two episodes into the second half of the season.
One of the questions that have been brought up in reviews of "Quantico" is how long the series can stay fresh and exciting without withholding answers from the audience.
One way the  "Quantico" writers have been able to do that so far in the second half of this season is by adding new cast members. Alex's class is combined with the upper class, and after facing off in an exercise in the last episode, they must now learn to work together from here on out.
One of the positive aspects of the show is the diversity amongst the cast which is rare on primetime television, and with these new additions, it continues to add more and more variety. Also, by bringing in new classmates to Alex's training class, the list of suspects of who the terrorist could possibly be just got a whole lot longer.
In the present day time jump, Alex learns that the person pulling the strings behind all these terrorist attacks could be anyone at Quantico from the field analysts to people as close to her as Miranda, Liam, and Ryan. When no one else from Quantico believes that there is still a threat now that Elias is dead, Natalie quickly changes her mind when she is drugged and a bomb is attached to her body. This adds a new layer to the complex relationships that all the characters share, now that the two characters who have always competed with each other are working together.
The dynamics between a few other characters have changed as well. Alex and Hanna, Ryan's ex-wife, find themselves at odds in the present day timeframe of the show. Back at Quantico, Nimah has been keeping secrets from her sister and the rest of her family, causing Raina to worry deeply about her sister. Caleb begins to distance himself from Shelby when he realizes she won't take him back. Also, Alex and Liam now have a secret; something happened between them on New Years that Liam deemed "a mistake."
The mastermind behind the terrorist plots is also upping the ante. From attaching explosive devices onto FBI agents, making threatening phone calls in a disguised voice, stalking Alex, and blowing up buildings simply for revenge, this new version of the antagonist creates a new level of danger and risk. (Sounds like a hardcore version of "A" from "Pretty Little Liars.")  At the end of this week's episode, the audience can see how greatly it has already begun to affect Alex's mental state and emotions. 
Priyanka Chopra, who plays Alex Parrish, overacts yet again in her emotional scenes. She plays cool and badass very well, but her emotions and vulnerability are hard to invest in. However, the strong writing, new characters, and high stakes make the second half of this "Quantico" season worth a watch.
The next episode of "Quantico" airs this Sunday, March 20, at 10/9 p.m. CST on ABC.
---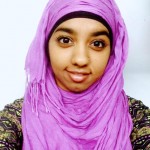 Gabrielle Deonath is a full-time college student. She is a contributor to the teen column, "At The Crossroads," in SISTERS Magazine and the author of the "Hijab Diaries" series on virtualmosque.com. Her dream is to be a journalist and novelist one day. One of her biggest obsessions is Bollywood movies and music. When she's not in class or following her dream of becoming a writer, she most likely is choreographing a dance to the latest song or watching a new Bollywood movie. To read more, visit her blog at hijabdiaries.com.