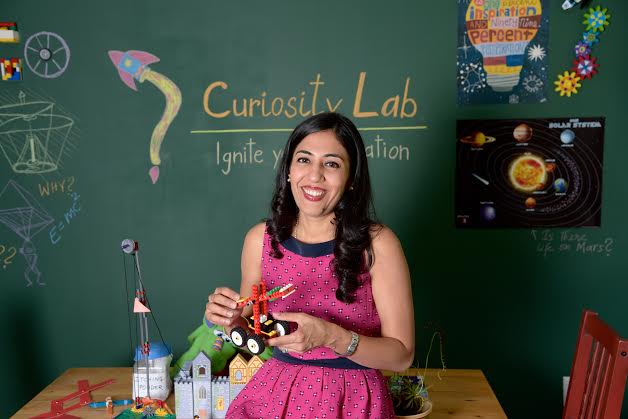 by Ashni Mehta
Anubha Bhatla, a scientist, teacher, engineer, the founder of Curiosity Lab Inc., is a curious Brown Girl (pun intended), who has hopes to improve her company's visibility and design a kid-sized laboratory. 
Wells Fargo recently named Curiosity Lab a grand prize winner in the Wells Fargo Works Project contest. The winner will receive $25,000, along with six months of guidance and mentorship from a small business professional, as well as, tailored solutions for their business.
Curiosity Lab Inc. is a science laboratory for youth, ages 2 to 15, which uses a four-step approach through science, engineering, math and workshops to ignite curiosity in children to explore the world around them.
We had the opportunity to speak to Bhatla, about the conception, development and impact of the New Jersey-based Curiosity Lab Inc., and what the future has in store for this revolutionary education platform.
The business was conceived out of Bhatla's  curiosity and passion for finding answers about the world around her. A former Columbia University teaching assistant and mechanical engineer, Anubha's passion in life are to share her ideas with children, introduce them to science and nature, and help them discover their place in this world.
Read on to learn more about Bhatla in our special "Fast Five" interview series in partnership with Wells Fargo, which introduces budding artists, activists and entrepreneurs to the Brown Girl community.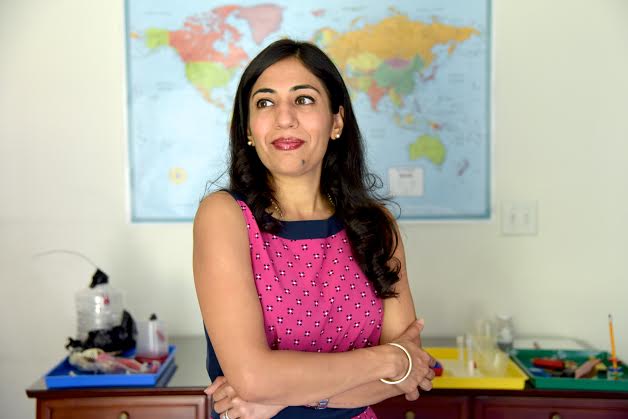 1) What inspired you to create Curiosity Lab?
Toddlers are naturally curious and amazing learners. As they get older, why do children lose their inquisitiveness and engagement at school? So much so, that parents feel they have to be constantly pushed to learn? Fast forward through their lives; little wonder that surveys (Gallup) find less than 13% of the workforce globally is actively engaged at work.

I asked myself: 'If we do not help children explore the world, how will they find  their passions?' Curiosity Lab—a hands-on laboratory for kids 2-15 years—that uses science to invoke curiosity and allows children to explore, experiment and become confident problem solvers was born. The idea is the culmination of my passion for science, love for teaching and a burning desire to cultivate the innate curiosity and creativity I see in every child. I find it unacceptable to let that fade away in spreadsheets and monotony of schoolwork.

Our mission at Curiosity Lab is to ignite in every child the curiosity to explore  the world around and help them find their passion.
2) How does Curiosity Lab impact science education for children?
America today faces a huge disconnect between the STEM education our children require to succeed in the coming decades and the proficiency and interest levels of kids. We aspire to help fill that gap.  Curiosity Lab believes you cannot really 'teach science' but you can inspire 'kids to teach themselves.'

Our goal is to impart 'Creative and Ethical Scientific Literacy' through a 4-step approach: (i) Use questions, innovative story-telling, songs and visuals  to engage, invoke curiosity and and a desire to learn. (ii) Provide opportunities, tools and a knowledgeable guide for hands-on learning and  scientific literacy. (iii) Provide enough opportunities to help make curiosity and problem solving a habit of the mind, to build confidence and sustain a lifelong love for science. (iv) Create a culture of science as a tool for human inquiry and equip kids with ethics so they can responsibly engage in social scientific issues.
3) How does it feel to be one of five winners picked from a pool of 4,200 entries for the Wells Fargo Works Project contest?
Curiosity Lab is extremely excited to be a Wells Fargo Works project winner and grateful to Wells Fargo Bank for providing us this incredible opportunity. This is truly a launching pad for us and gives us the motivation and resolve to move full steam ahead with our future plans and take Curiosity Lab to the next level.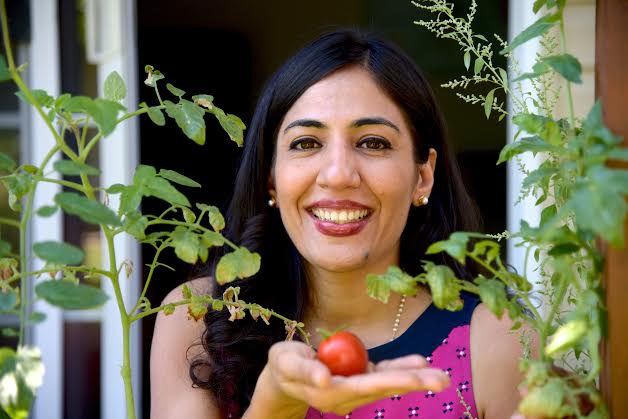 4) As a grand prize winner, you receive $25,000 and six months of guidance from a small business professional. What do you hope to accomplish with your prize?
This award and the mentorship and feedback Wells Fargo is providing us, is truly a catalyst for the growth of Curiosity Lab. The $25,000 will go towards building an effective website, marketing efforts, building a strong digital marketing strategy and space, furniture and supplies to set-up a kid-sized Curiosity Lab. We also look forward to working with our mentor on building the Curiosity Lab brand, increasing our marketing outreach and building a business strategy to create a viable, sustainable business model.
5) Where do you see Curiosity Lab headed within the next five years? 
Within the next five years, our goal is to increase our outreach and presence in the NY/NJ region. We also look forward to partner with educational institutions to bring Curiosity Lab programs into the their classrooms.

---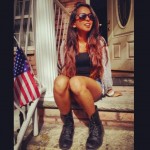 Ashni Mehta graduated from St. John's University with a degree in Psychology. Currently, she is the Community Manager at Corporate Suites Business Centers, as well as a professional Bollywood dancer with Sonalee Vyas Dance Company (SVDC). She is a passionate aerial yogini and a self-proclaimed foodie. During her free time, you'll find her eating and laughing her way through NYC.