The American India Foundation of New York Young Professionals recently hosted a panel discussion with some of New York City's finest chefs. The evening was a mix of question and answer and lots of yummy bites to try from each of the four eateries. Each of the cuisines may have been different and their styles unique but one common thread remained the same — their mission to make desi food sexy.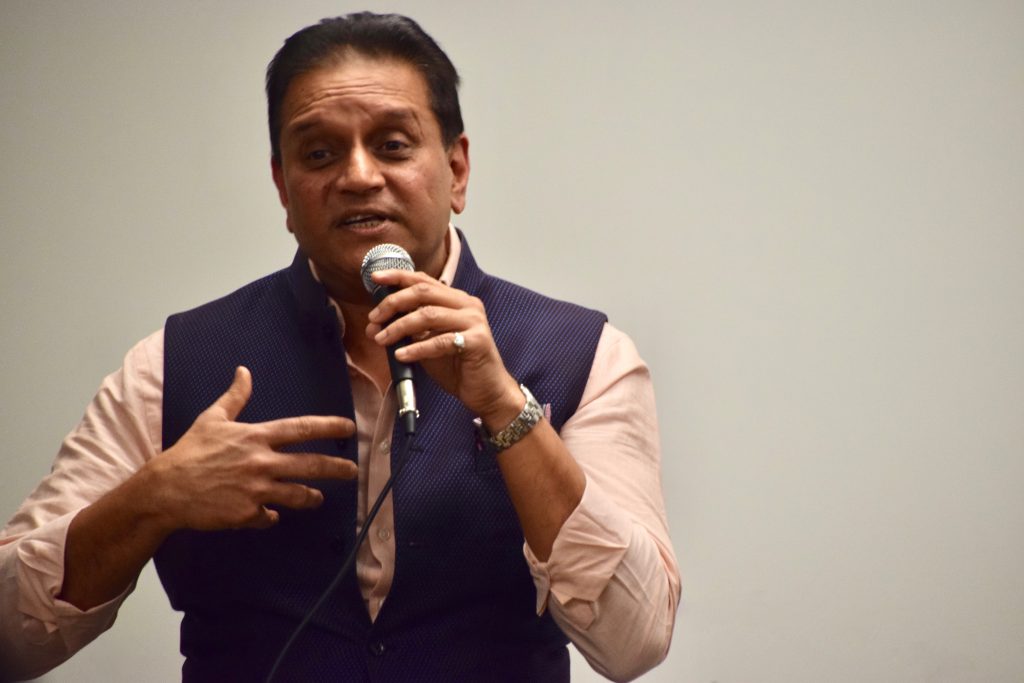 Rajiv Sharma opened Pranna, a South Asian restaurant and lounge fusing Indian and American cuisine in 2008, known for its boozy brunches and lavish night outs. Most recently, he opened Baar Baar, an Indian gastropub combining Indian tapas with South Asian-inspired cocktails. Sharma comes from a long line of restauranteurs. After working in finance, he opened several eating establishments on Long Island before venturing into Manhattan.

Roni Mazumdar, Rahi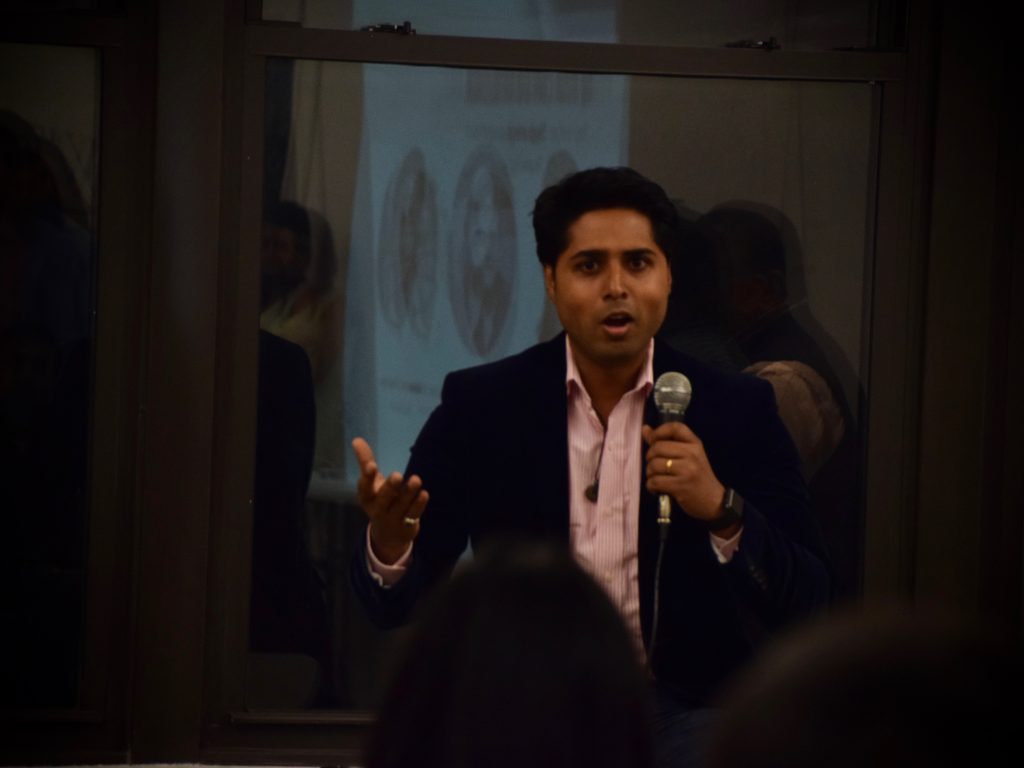 Roni Mazumdar opened MasalaWala with his father in 2011. The restaurant has transformed from a small mom and pop establishment to a brand recognized around the world. Mazmudar also opened the artisanal Indian restaurant Rahi and most recently Adda in Long Island City, Queens. 

Peter Beck, Imli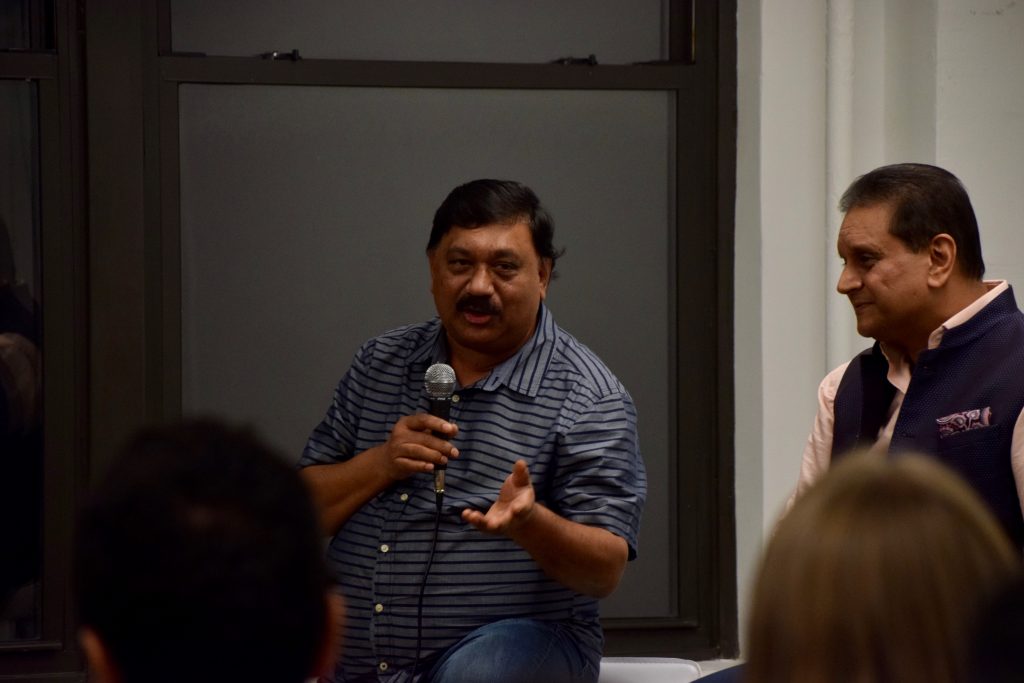 Michelin-starred chef Peter Beck has worked at several highly rated Indian restaurants in New York, including Tamarind, Benares, and Nirvana. He recently opened Imli Urban Indian Food in New York City. 

Abishek Sharma, Badshah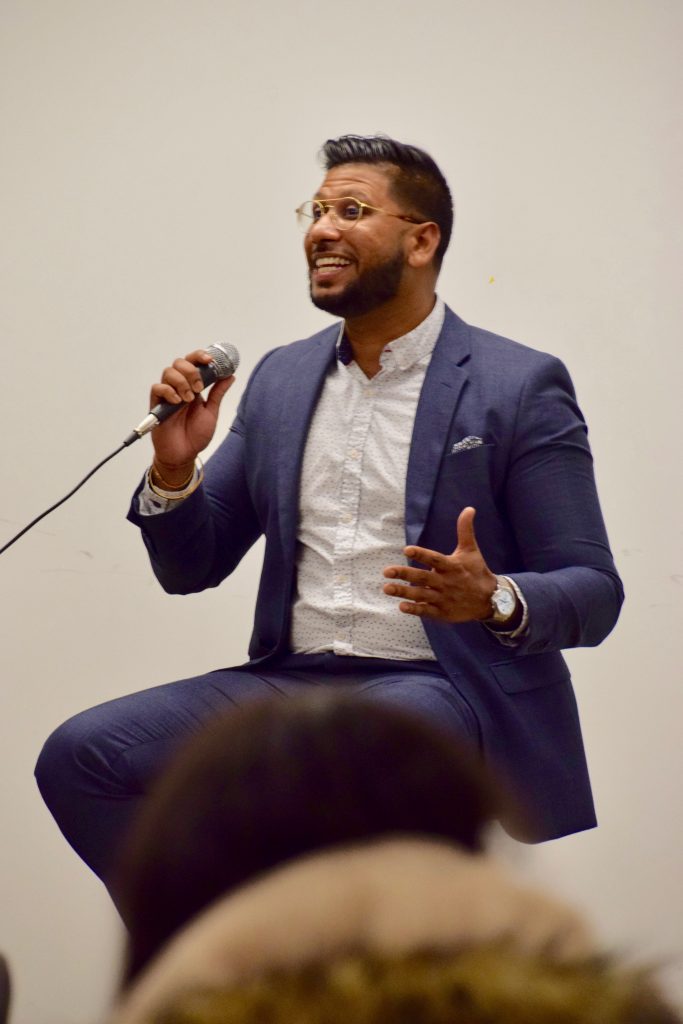 Abishek Sharma recently opened Badshah, in addition to having Swagat and Surya under his belt, featuring modern twists on classic Indian street food. Sharma is continuing the family business as his father is Lala Sharma, an acclaimed chef whose New Delhi restaurant Bukhara, is considered one of the 50 best restaurants in the world.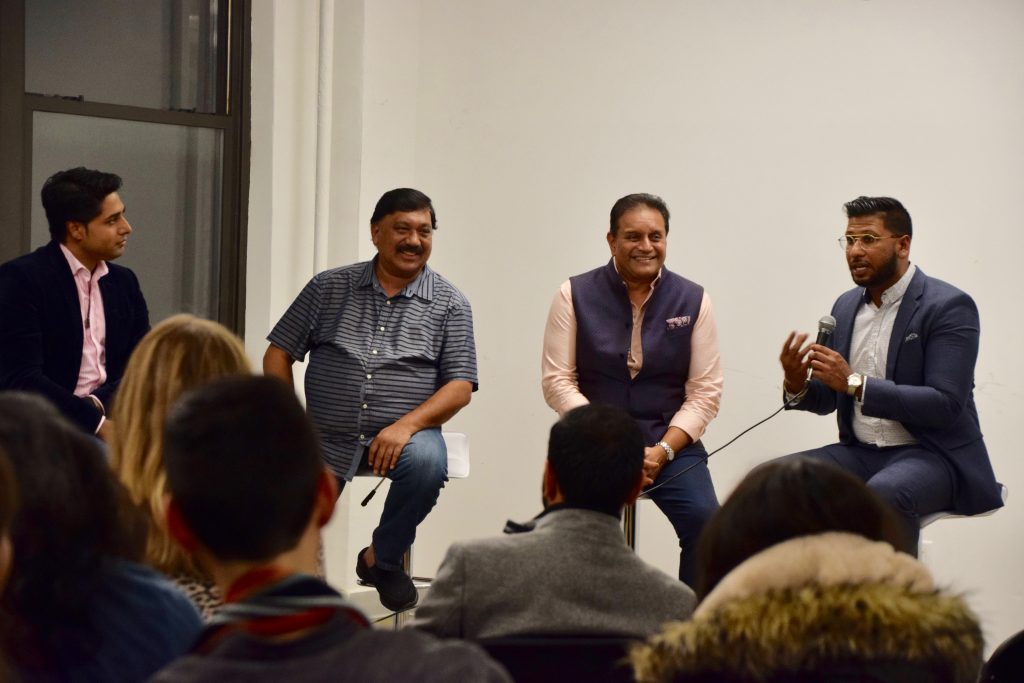 Below are snippets of answers to some of the questions asked during the panel discussion.
How did you become interested in cooking?
My parents wanted me to be a doctor or engineer, but I did not get good marks in school. My mother was not a good cook. My close friend's mother was a great cook so I would go home and try to copy what she made for my family. I became so well-known for my food, my parents would ask me to cook for their parties. I studied hotel management and started working in restaurants in New Dehli. — Peter Beck

I got my MBA from NYU Stern and worked in banking for ten years. You can have a background in anything and get into cooking; you just have to have the passion. My family was in the restaurant business so when I wanted to be an entrepreneur, it was the first business that came to mind. — Abishek Sharma

I studied engineering and worked in Fortune 500 companies. As immigrants, we are taught to be okay with the status quo. I started my restaurant because I didn't want my dad to feel alone when he retired. That was my business plan. I didn't know anyone in the restaurant business. — Roni Mazumdar
What advice do you have for you would tell aspiring restauranteurs?
You have to learn to handle cash flow and finances. Only thirty percent of restaurants will survive. Failure is an option. I have closed many restaurants.  — Abishek Sharma

It's important to learn all the permits and government restrictions related to opening and operating a restaurant, especially in New York City. — Rajiv Sharma

You need to be aware of all the moving parts in a restaurant. You are dependent on moving parts and human error. Someone might put too much salt on a dish and the dish gets ruined. Then the whole restaurant is judged on that mistake. — Roni Mazumdar
What do you want to teach Americans about Indian food?
There is a perception that Indian food is greasy and heavy. Indian food is not treated with the same prestige as French food, for example. The perception is, 'I don't want to pay $48 for a curry.' We have to challenge and change that perception. Every country that has a lower socioeconomic status (not just Indian) is seen as cheaper. — Roni Mazumdar
How has Indian food changed since you started in the restaurant business?
Young patrons focus on drinks and cocktails. People never used to come to Indian restaurants to have a drink. I noticed with my kids and my friend's kids that Indian food wasn't their first choice when eating out. They wanted Italian or Mexican. I wanted to make Indian food something my kids would like. — Rajiv Sharma

We have added to the presentation, adding garnishes and edible flowers.— Abishek Sharma

When I came to America, I didn't know what American customers wanted. We tried to innovate by adding things like fresh salad on the side. — Peter Beck
Why do you enjoy working in the restaurant industry?
What drives me forward is when a person has an emotional connection to their experience in a restaurant. — Roni Mazumdar

People come to restaurants to feel happy. They have so many choices to eat anywhere. We are in the business of selling happiness. — Rajiv Sharma