With fashion week making its way through London and beyond, let's review the top five runway trends before it left New York. The shows this season were an eclectic compilation for any style vibe, from sensual sophisticate to bold eccentricity—we saw it all! Some new trends, some reimagined trends, and some micro-trends from past seasons that have now evolved to mainstream fashion. Below are the ones that caught our attention most.
Don't-be-Shy Brights
It's not unusual to see rich jewel tones and warm hues for fall/winter, but this fashion week, designers brought on cozy dressing with a bright punch of color. Bold pinks, sunny yellows, and daring teals appear to be a color trend with sticking power. Winter can be drab, dull and cold, and the fabulous thing about fashion is that it has the ability to instantly change your mood. There was something uplifting, psychedelic, and happy about these atypical pops of color on the runway. Designers this season are balancing brights and neons with muted shades in the most creative way.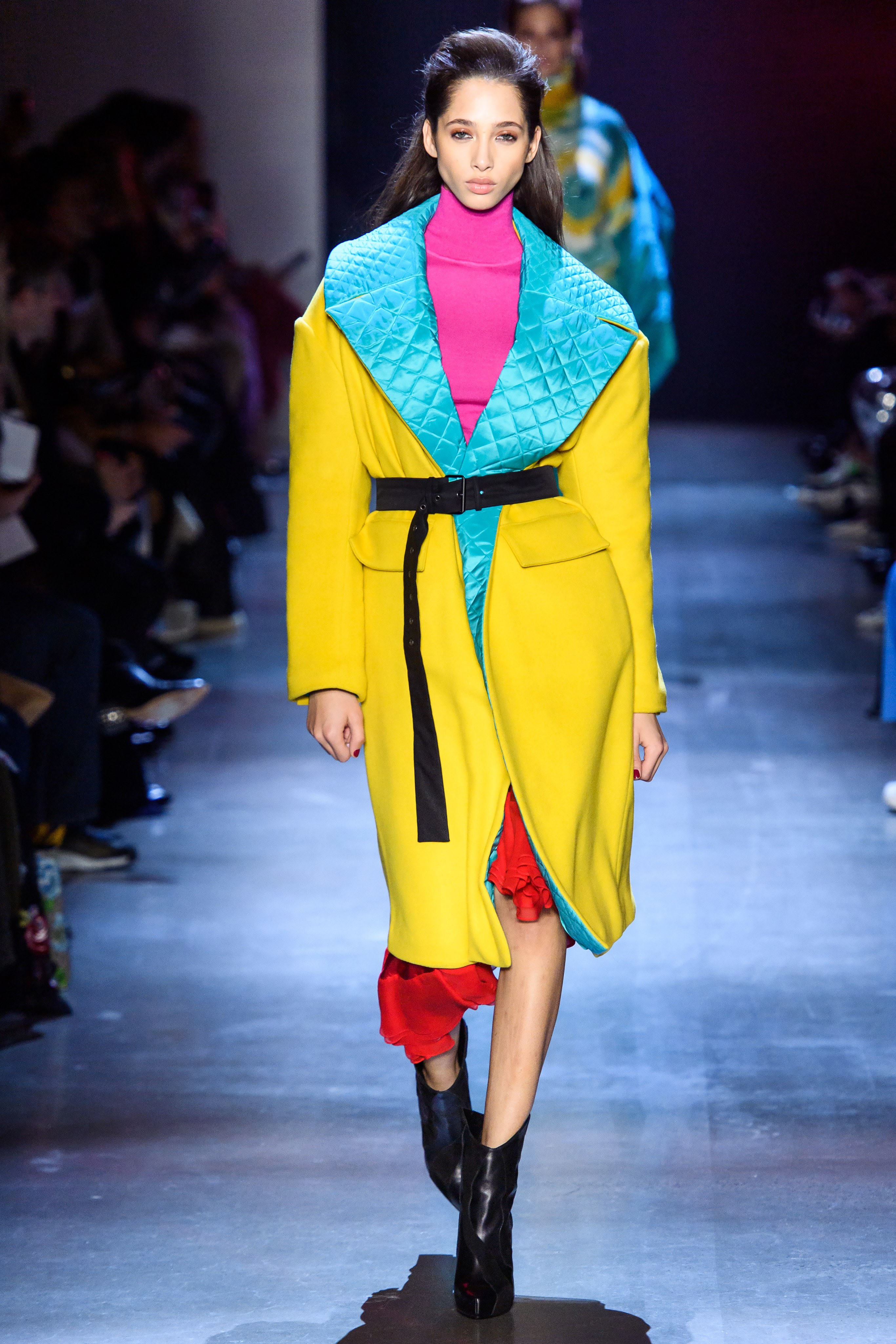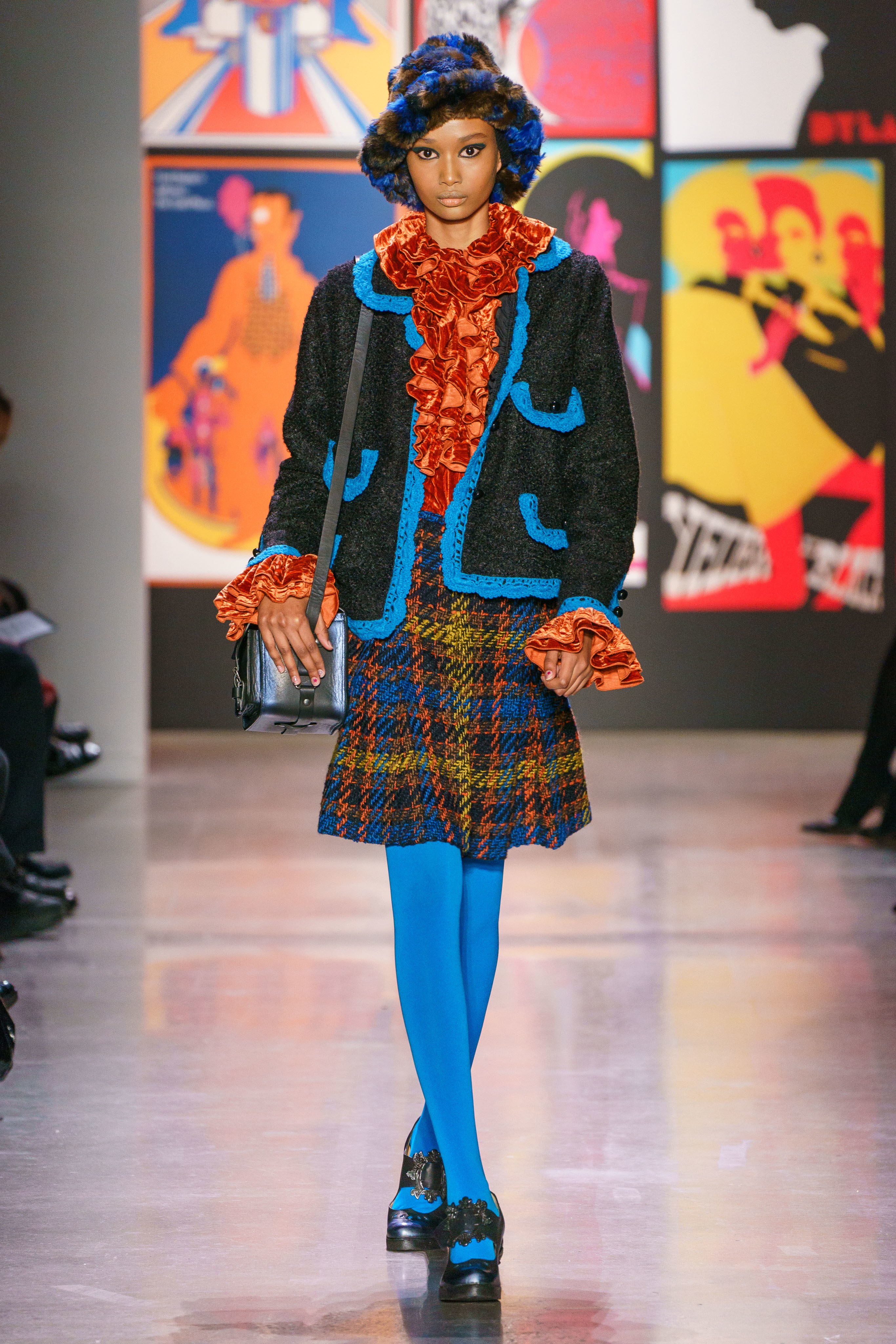 Quilt-essentially Chic
Quilting is a popular go-to every Fall/Winter season, but this time around, we're seeing it used in silhouettes never expected. Oscar de la Renta showed an emerald green quilted ball gown and Rachel Comey used quilting in pants. Though heavyweight and warm in make and functionality, designers brought an element of elegance and femininity to quilting we haven't seen before. The usual bulky appeal got lost in translation in these effortlessly stylish designs.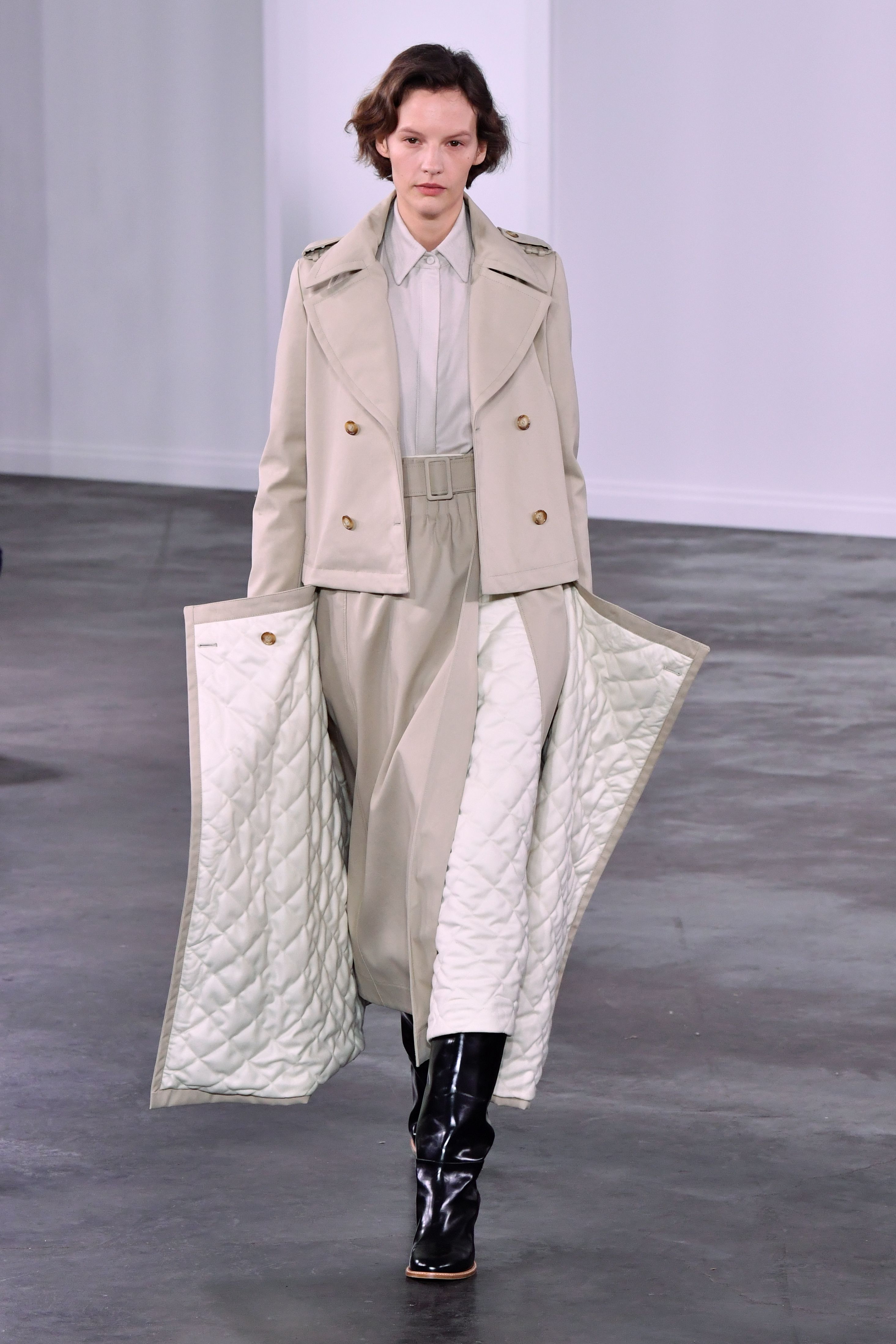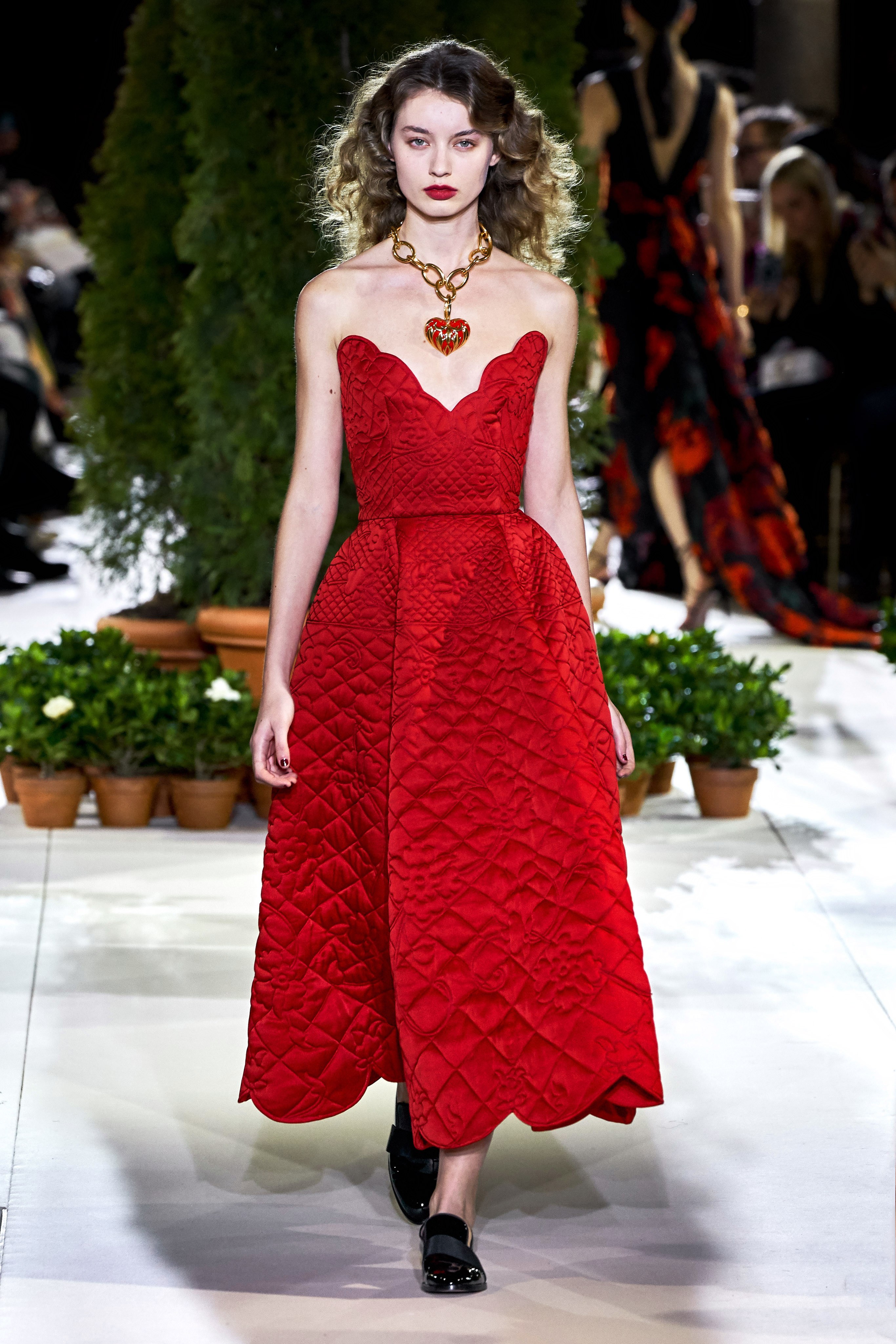 Trippy Tie-Dye
Yes, you read that right—tie-dye will be making its way to retailers everywhere this winter season. Fashion is giving a nod to the '80s trend and making it work for colder temps. NYFW shows were painted with colorful swirls in heavier cuts, from sweatshirts to leather. Maryam Nassir Zadeh gave us pink, lime and blue watercolors, while Eckhaus Latta wasn't afraid to tie-dye with neutrals. Not sure we're totally on board with this trend just yet, but it sure does push the creative envelope and infuses whimsy into winter fashion.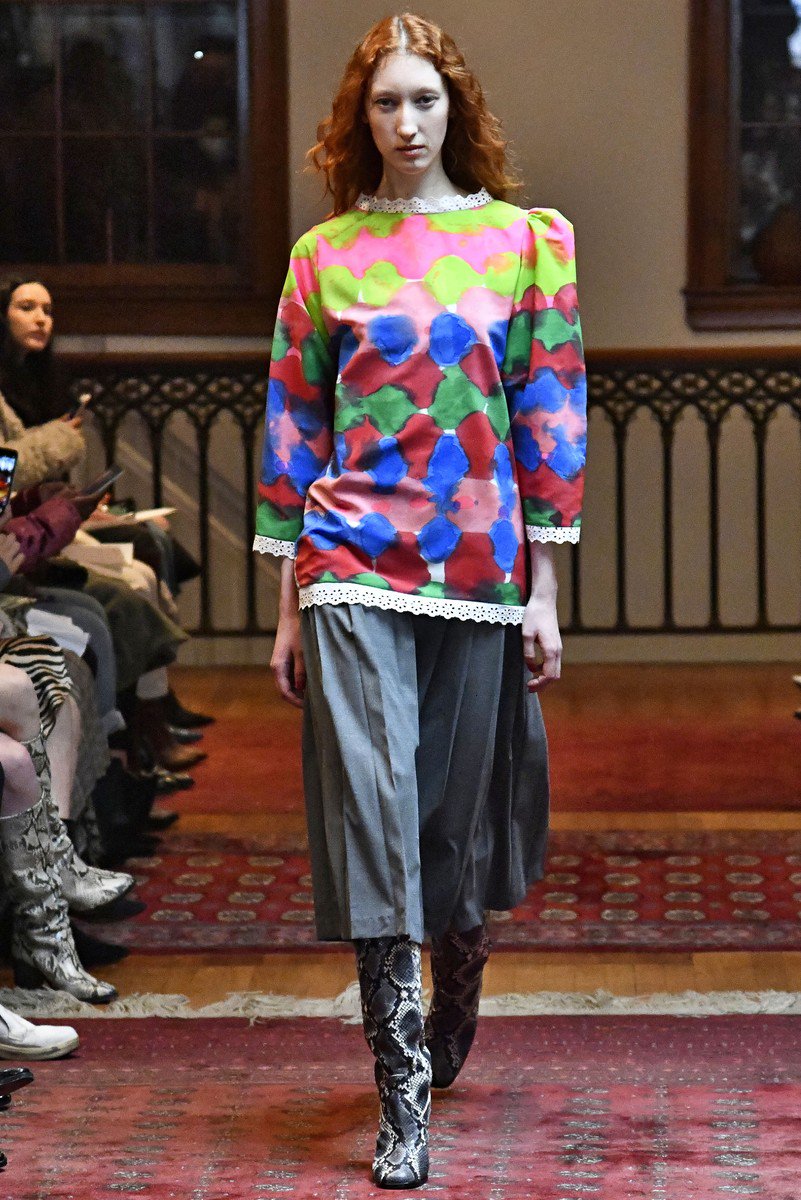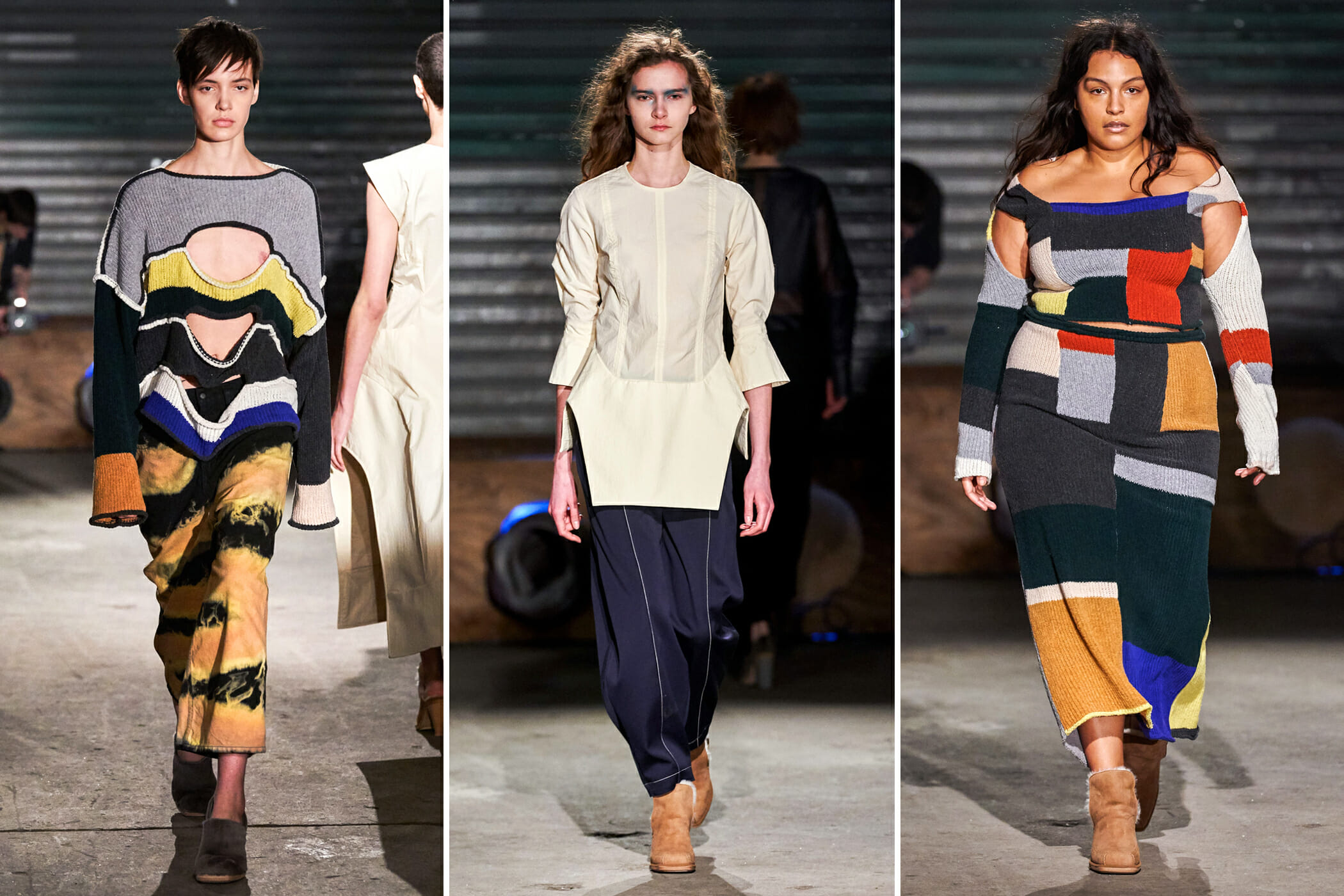 Retro Suiting
Women's power-suits took the '70s-inspired sensual twist at fashion week. We saw belted blazers, satin-silk combinations that screamed old-world-luxe, and tailoring that balances fit with comfort. Wide-brimmed hats, vintage brooches, silk neck scarves, sequin, and micro-velvet added glamorous vintage detail to otherwise professional silhouettes. Of course, the shimmer and shine would be best suited (pun intended) for the evening, but many of the separates shown on the runway could easily be paired with business appropriate pieces.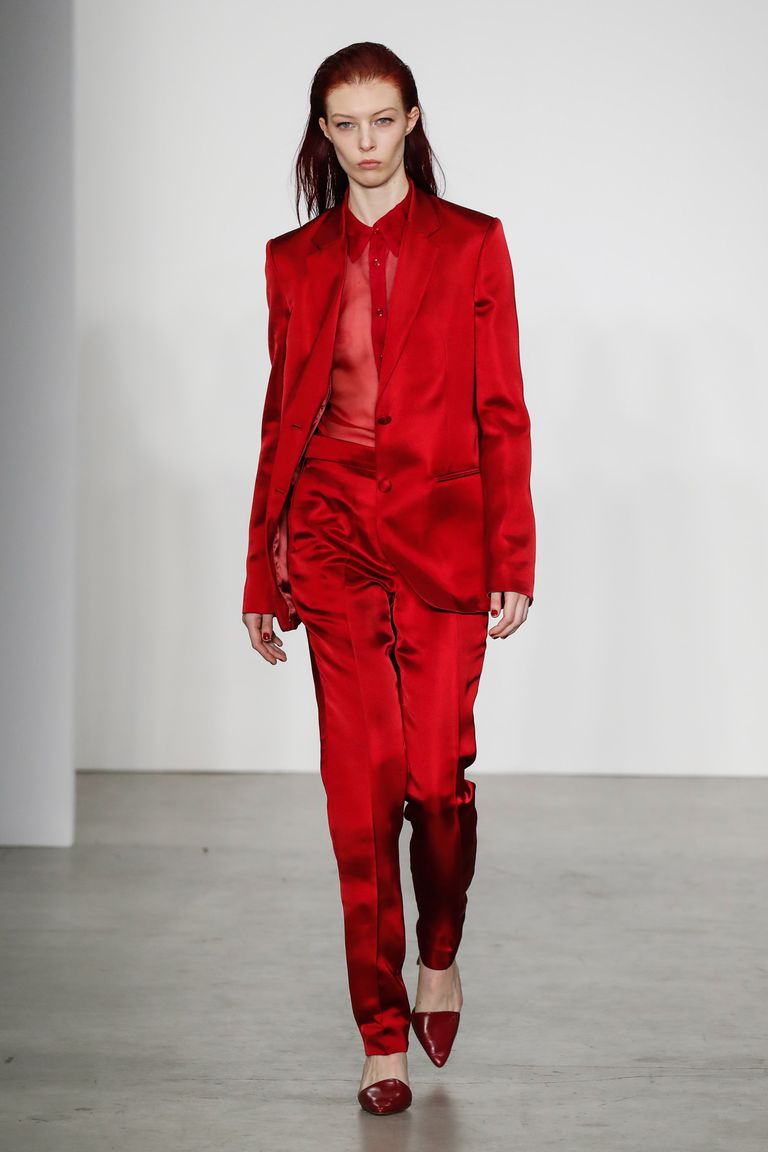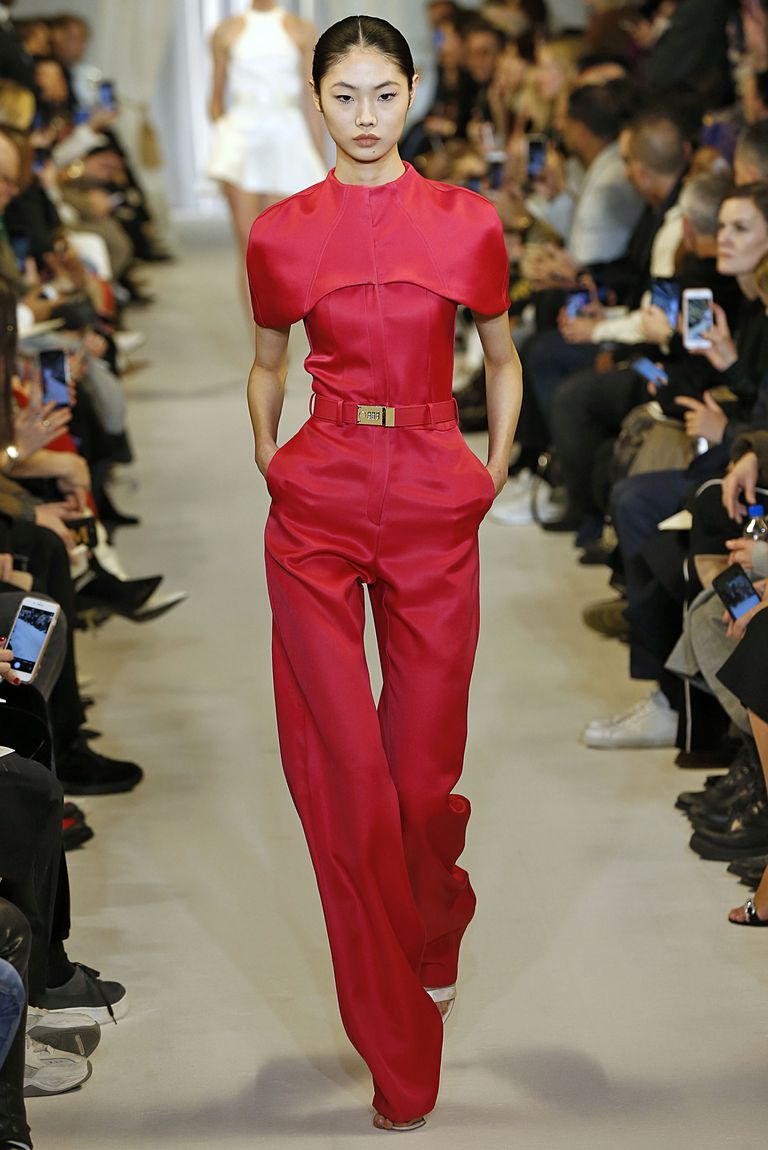 Ruching and Feathers
Ruching and feathers, for obvious reasons, create visual interest, but this NYFW was all about surprise. Bibhu Mohapatra showed feathered shoulders, while Tory Burch brought unconventional ruching to sleeves. The net effect is dramatic and artful—a style risk we're willing to take.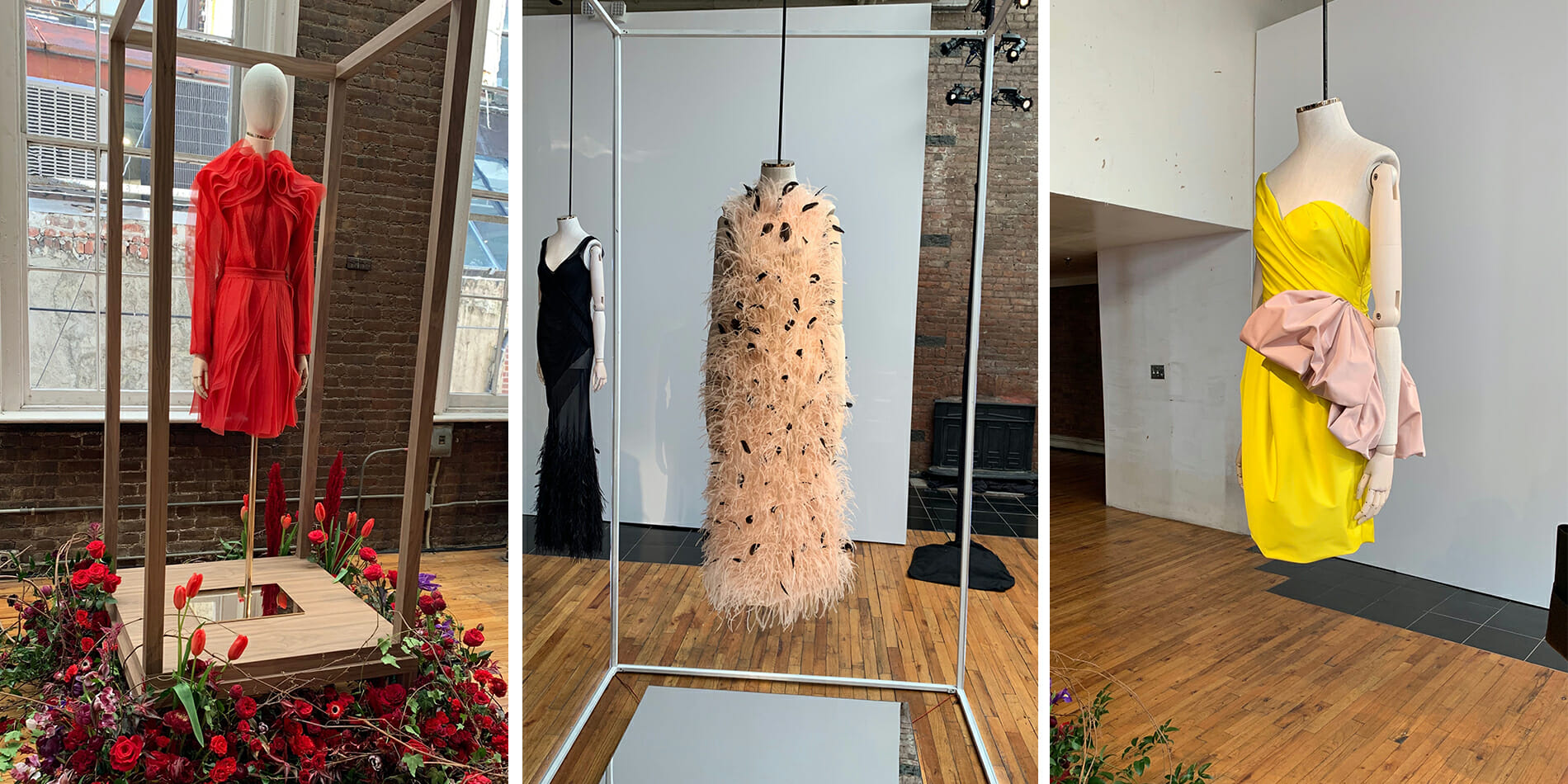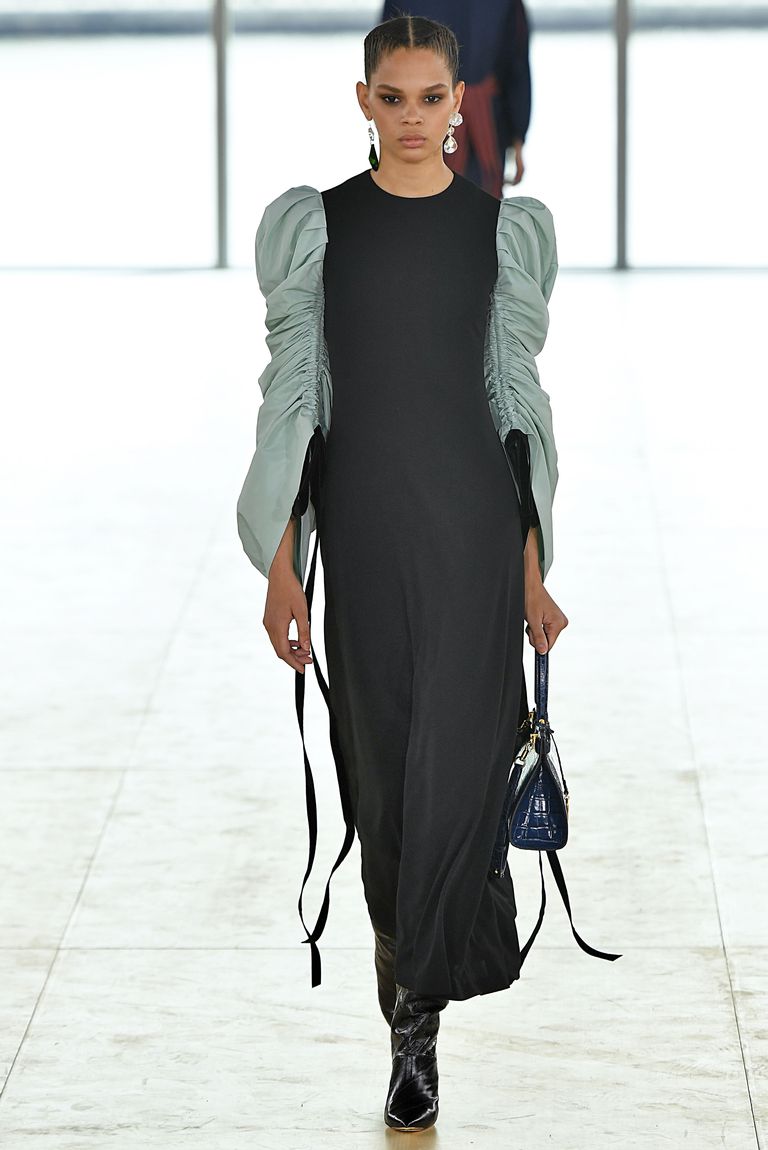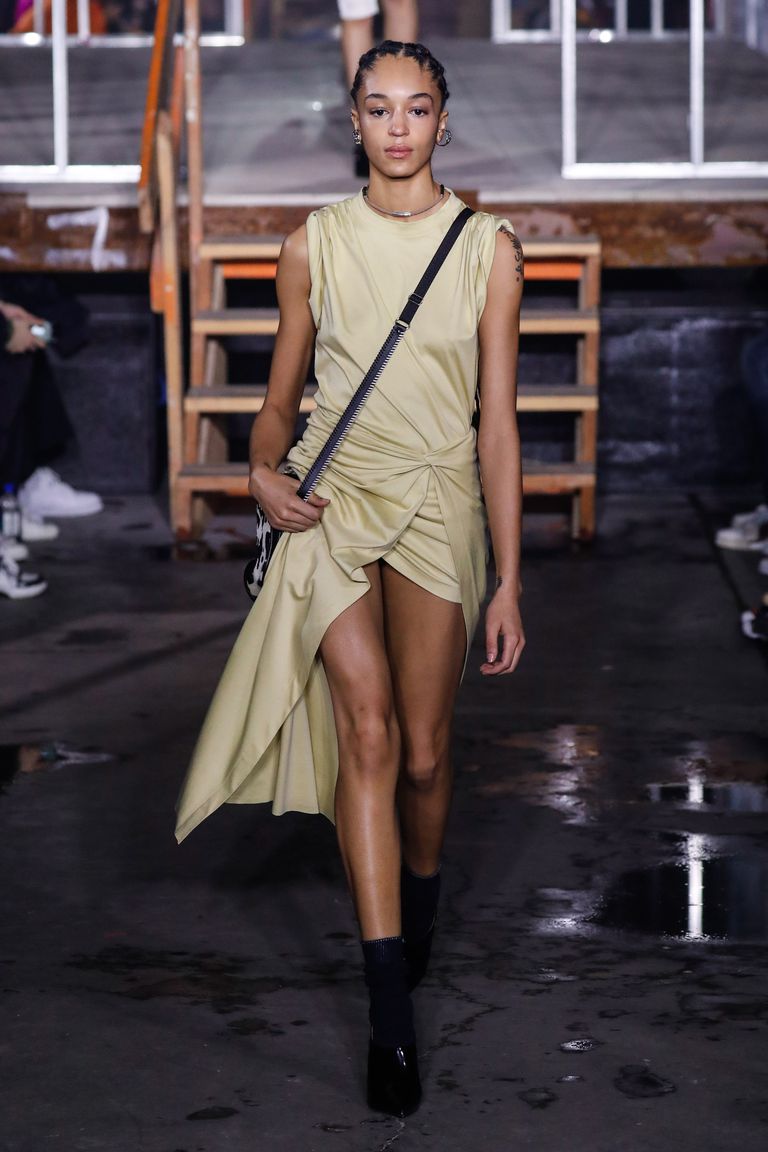 All in all, designers left us intrigued this season and we can't wait to see which trends make their way to retailer shelves. One thing is for sure: With so much unrest around the world, Fall/Winter '19 fashion is doing all it possibly can to lift our spirits with hope for a more vibrant, magical tomorrow full of unity, dialogue, and openness.
Though not a trend (because we hope it lasts), our absolute favorite thing about this season's New York Fashion Week was the appreciation for diversity and varied body types. For the first time, designers from across the spectrum of emerging to mainstream proudly included people of color and curvy, full-figured models in their runway lineup—and we're all about it! In fact, before New York Fashion Week began, the Council of Fashion Designers of America (CFDA) published an open letter to designers, noting: "As you cast your New York Fashion Week shows, please remember to promote diversity and inclusion, on and off the runway… American fashion can lead the path."
Designers got the message and listened, reaching out to diverse and plus-size modeling agencies. The result reinforced the notion that size and color do not (and should not) define beauty and style.