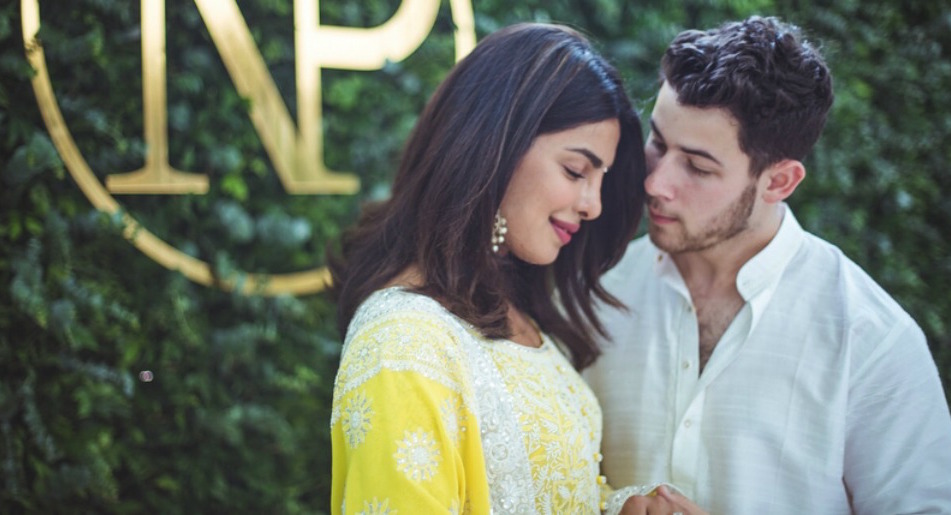 Dear Nick Jonas,
The Brown Girl community is pleased to inform you that you have WON THE LOTTERY. Confused? Didn't buy a ticket? We're not referring to money, but to the Indian goddess who you'll soon be able to call your wife – Priyanka Chopra.
Listen, Nick. We want this to work. "When You Look Me in the Eyes" got me through my first heartbreak in 6th grade, and I'm sure your music and [lack of] acting talent has touched many more brown girls around the world. Plus, your recent Vogue cover with PC which profiles your too sweet for words romance should help push many of our Bollywood queen's fans into your corner.
https://www.instagram.com/p/Bqe5w3XHS_X/
So, Nick Jonas, in an attempt to help you succeed in your new life, here is your beginner's guide to Bollywood.
LESSON #1: What is Bollywood?
Never forget that "Bollywood" is not an all-inclusive term for any Indian film. You don't call every sandwich a burger, now do you? Bollywood refers to the Hindi-language film industry. Tamil, Telugu, Malayalam, Kannada, Tulu (to name a few) are all Indian languages with entirely different film industries (and I highly recommend that you check them out).
Words To Know:
'Masala' – When a dish is seemingly boring and you want to add some favor, what do you do? You add spices, you add masala. Bollywood filmmakers LOVE to add 'masala' to their films so there's never a dull moment (ie. an affair, an incestual relationship, a divorce, dramatic parental disapproval etc. etc.)
'Filmy' – The Bollywood translation of the popular American pop culture term 'extra'
'Mohabbat' 'Pyaar' 'Ishk' 'Prem' – Popular Hindi synonyms for the word 'love'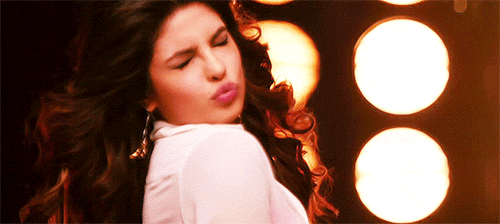 LESSON #2: Bollywood Royalty to Know (with Hollywood Comparisons for Reference)
Bollywood is essentially run by four entities: (1) the Khans (2) the Kapoors (3) Misc. (Akhtars, Singhs, and anyone else who can finagle their way into the business by being a second cousin or twice removed nephew) and (4) Karan Johar (a perfect combination of Nicholas Sparks and Perez Hilton who desperately needs to be taken to a real prom).
Timeless Actors/Actresses To Know:
Amitabh Bachchan is our Morgan Freeman
Rishi Kapoor is our Robin Williams
Anil Kapoor is our Tom Hanks
Naseeruddin Shah is our Al Pacino
Rekha is our Sigourney Weaver
Jaya Bachchan is our Julie Andrews
Shabana Azmi is our Meryl Streep
Irrfan Khan is our Daniel Day Lewis
Sridevi really has no Hollywood comp because she was just so fantastic in her own way (RIP to the legend).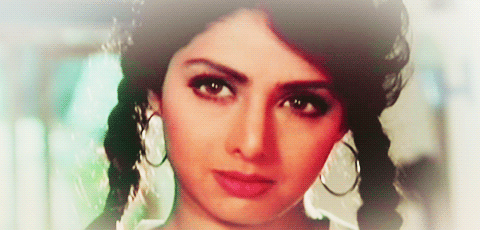 Actors To Know:
Shahrukh Khan is our Robert Downey Jr
Aamir Khan is our Leonardo DiCaprio
Salman Khan is our Vin Diesel
Hrithik Roshan is our Bradley Cooper
Ranbir Kapoor is our Ryan Gosling
Actresses To Know:
Aishwarya Rai Bachchan is…well, she's Aishwarya Rai. You should know who that is already.
Alia Bhatt is our Brie Larson
Sonam Kapoor is our Jennifer Lawrence/Kristen Bell
Anuskha Sharma is our Emma Stone
Deepika Padukone is our Margot Robbie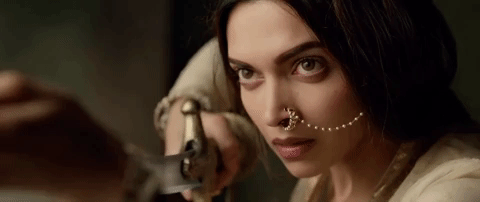 LESSON #3: Movies ESSENTIAL to Bollywood Pop-Culture, and What You Should Take Away from Them.
1. "Sholay" (1975)
Harmonicas are hot
Making the sound effect "dishoom" as you punch someone adds to the strength of your punch (probably).
The name 'Gabbar Singh' is commonly used as an adjective now
2. "Dilwale Dulhaniya Le Jayenge" (1995) (more commonly known as DDLJ)
Be the 'Raj' to Priyanka's 'Simran'
All Indian dads have crazy eyes
What is Karwa Chauth?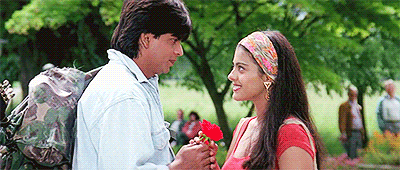 3. "Kuch Kuch Hota Hai" (1998)
Girls are better at everything, guys only win if they cheat.
"Pyaar Dosti Hai"
Indians have since actually learned the rules of basketball
(we think…).
4. "Kabhi Khushi Kabhie Gham" (2001) (More Commonly Known as "K3G")
"Rahul, take a chill pill!"
PHAT stands for "Pretty Hot And Tempting"
If this relationship is going to work, you need to frame a giant painted portrait of Priyanka's parents in your living room ASAP.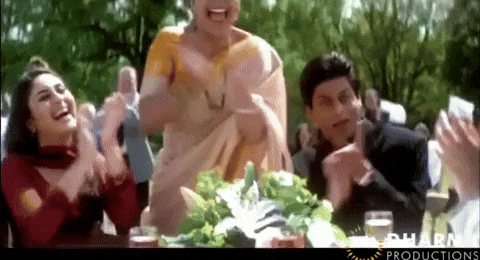 LESSON #4: Your Fiancée's Best Films (Just to Name a Few)
Don (2006)
Fashion (2008)
Dostana (2008)
Kaminey (2009)
Barfi (2012)
Mary Kom (2014)
Bajirao Mastani (2015)
Dil Dhadakne Do (2015)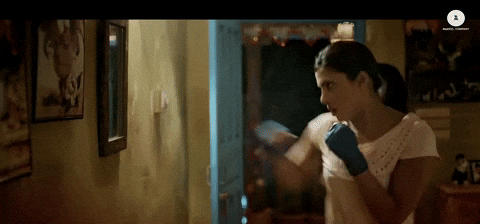 LESSON #5: Movies to Have in Your Bollywood Repertoire
"Lagaan" (2001)
"Dil Chahta Hai" (2001) – A bromance movie done right
"Queen" (2013) – think "Eat Pray Love" but better
"Chak De! India" (2007) – think "A League Of Their Own" but better
"3 Idiots" (2009)
"Shahid" (2012)
"Kapoor and Sons" (2016)
"Pink" (2016)
Overwhelmed yet? You should be. This guide only makes a dent into our "filmy" world (quick, what does "filmy" mean?) but we have no doubt (maybe a little doubt) that with time, you'll learn about and feel like you're a part of it.
PS: Never forget that Priyanka may only have one brother, but she has millions and millions of Brown Girls who look up to her, and we will hunt you down if you hurt her. Best wishes to the future newlyweds.