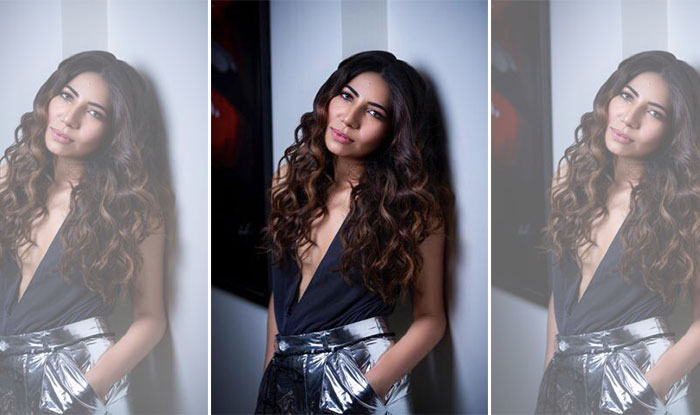 Bollywood's favorite director/producer, Karan Johar, has topped every best-dressed list with his suave looks. Whether it be his all-black dark Keogh look or his vibrant colors paired with bling shoes, Karan is surely getting lots of attention for his quirky dressing style. But where does all this stem from? Meet Nikita Jaisinghani, the brains behind Johar's (and many other B-town celebrities) fashion, his stylist.
Jaisinghani comes from a completely non-fashion background, she had studied animation in her early years and realized a little too late that this wasn't something she was passionate about or could do for the rest of her life. She has always been interested in fashion for her personal style but was stuck on how she could pursue a career in this field. That was until opportunity knocked on her door, by chance!
The stylist was working at an events company when she was asked to help out at the Miss India beauty pageant — she knew fashion was her true calling. As luck would have it, a few people noticed her work at this event and appreciated it, some even recommended her. Then came years of utmost passion, dedication, and hard work as an assistant and the rest is history! Brown Girl Magazine presents an exclusive chat with the ace stylist, Nikita Jaisinghani.
Most women are stylists to other women. What made you interested in being a part of menswear?
Personally, I love fashion, be it for women or men. Fashion today is transitional. Designers and fashion houses, like Off White and Yeezy, have collections that cater to and can be worn by both genders. I've been a firm believer of androgynous fashion as a stylist which also reflects in my personal style. Fashion that aims to avoid gender stereotypes can be liberating.

I'm not the typical girl next door so I do prefer styling men over women. However, at the end of the day it's one and the same thing for me — it all boils down to my passion for styling and fashion.
View this post on Instagram
You already discussed this a little in the last question, but is going the menswear route unconventional as opposed to styling women?
It doesn't matter who you have to style when you love what you do. So I never saw it as a challenge to style someone of the opposite gender. And over the years, I realized that as a woman, styling a man was more of an advantage than a challenge.
Speaking of challenges, what is the most difficult part of being a celebrity stylist?
Being a 'celebrity's' stylist is the hardest part of the job. Celebrities come with a fixed image that is molded by the characters they play on-screen, and to style them as who they really are 'off-screen,' and break away from their on-screen mold, is the hardest, I would say. To find the right balance between the two personalities is occasionally a real challenge — to make your audience accept their style as their character on-screen as well who they really are off-screen. And of course, every celebrity has a different body type, personality and personal preference with regards to their style, which must always be kept in mind. It has to be a blend of my taste and their style and one cannot pull off any look if you can't find the right balance between the two. There is a stark difference between styling models with looks for the runway and styling celebrities in their personal lives or as their characters.
View this post on Instagram
When being a stylist for Johar, do you have creative freedom or does he already have something in mind?
Of course! I don't think I have to mention that he has an amazing sense of style. With him, I think I get to learn a lot more — he's a pure natural. I think he would have a great parallel career in fashion along with the movies. With him, I have complete creative freedom considering that he isn't constrained to a certain style. He is always open to trying new things and trying different trends, which in turn helps me grow as well, and that's one of the reasons he is my favorite to style. It's fun and it helps me learn more and evolve as a stylist. Like I said before, everyone comes with an inborn personal style, and as a stylist, I have to find a way to perfectly balance my taste along with their personal style which reflects their personality and who they really are.
Johar is known for his eccentric, opulent style. What is the process you follow with styling him?
His vision is larger than life, it comes across in everything he does, whether it is his films or his style. His interest, exposure, and understanding of fashion is what sets him apart. There is no process you can follow for someone as versatile and enigmatic as him, he can carry off anything, he makes everything look fun.
View this post on Instagram
Fashion trends are always changing. How do you stay up-to-date with current trends in the fashion industry? More specifically, the men's fashion industry?
Though I am fully involved with the film industry, I have an equally passionate friend circle who are all about fashion. For us, stress busters are nothing but discussing the trending fashion in the world right now.

I do not consider styling to be a job, it is an extension of me and my personality, more like a lifestyle. Going through magazines, checking out Instagram updates and following up with fashion shows season after season is something that is a massive part of my daily routine.
How has menswear changed in the last few years? What upcoming trends do you see?
It has evolved in a large basis. The fact that men need stylists in today's world is the biggest evolution in itself. India has always been of the notion where fashion was essentially for women. Women had to always appear glamorous and dolled up. I am so glad that this stereotype has been broken now. Fashion is for everyone and men, too, are supposed to take care of the way they present themselves. It brings up a high feel-good factor. Personally, I feel that looking good and staying stylish is empowering. I mean how can one not feel good about themselves when you look so great!?

The evolution is so much that fashion houses which once designed clothes only for women have now broadened their horizon and have started designing stylish attire for men. Certain stores that only stocked ladies wear have now been overpowered by men's clothing.

And about trends: According to me, a girl should never kiss and tell (*wink*). I guess you'll have to just stay connected and follow me to know what's trending!
View this post on Instagram
We've talked about upcoming trends but what trends do you want to disappear?
BORING MEN! I think there was a point when it was considered very normal for men to be disinterested in fashion and not really make that extra effort to style themselves well. But now times are changing and what's trending is the kind of men who make an effort with their style and are very up-to-date with fashion.
A celebrity stylist seems like a glamorous job. What is one myth you'd like to break about your job?
India is an emerging market in fashion. Unlike the international market, our exposure to fashion is limited. In India, it is often perceived that celebrity stylists have easy access to a lot of designer outfits, that's not entirely true. A lot of sourcing and stress is involved in the process. Also, when it comes to celebrities, you have to ensure that they are making a statement while also consistently reinventing the wheel, so the challenge is greater. I can imagine, that to an outsider, this would look aspirational and glamorous, but on the ground, it is far more challenging.
What has been the most memorable moment of your career so far?
It undoubtedly has to be the moment when I got a phone call asking to style Karan. Just thinking about the moment brings a smile on my face till date.
View this post on Instagram
Do you think that clothing choices you make at work inspire your personal style?
Everyone has an element of their personal style which is authentic only to them. When it comes to styling certain people, there is a public perception around them that you need to cater to. My job is to find that perfect balance between personal style and perceived style.

I would never like to lose my own style by getting influenced by someone — no one should. At the same time, I have learnt a lot from every single person I have styled till date, it has helped me evolve and broaden my vision.
What's your favorite item in Karan Johar's closet?
My favorite pieces in his collection are the vintage ones that his father handed down to him. They hold emotional value and that's what makes styling them fun.
Do you have a favorite designer? If so, who is it?
With fashion moving at such a rapid rate it becomes difficult to keep a tab on all the new and emerging designers. I, therefore, don't have a favourite designer but I do have favorite collections. I follow multiple fashion houses and designers closely and they have collections that are my favorite. They keep changing every season though.
View this post on Instagram
Lastly, what advice do you have for emerging designers or stylists that are looking to break into the fashion industry?
I still consider myself as an emerging stylist so I can't be one to give advice. But, if I had to, I would say, hard work! Stay true to who you are and your style and learn to blend that with your clients' style. And remember, fashion is fun, experiment with it. You may get it wrong but then again, there isn't really a right or wrong when it comes to fashion. Style is subjective. So my parting words would be: Stay stylish and have fun while you're at it.
And now you know who is behind all the fun looks and red carpet styles for the like of Johar — Nikita Jainsinghani. She had also styled celebrities like Ranveer Singh, Arjun Kapoor, Tiger Shroff, and Sidharth Malhotra in the recent past. To check out more Jaisinghani's work, follow her on Instagram at @nikitajaisinghani.