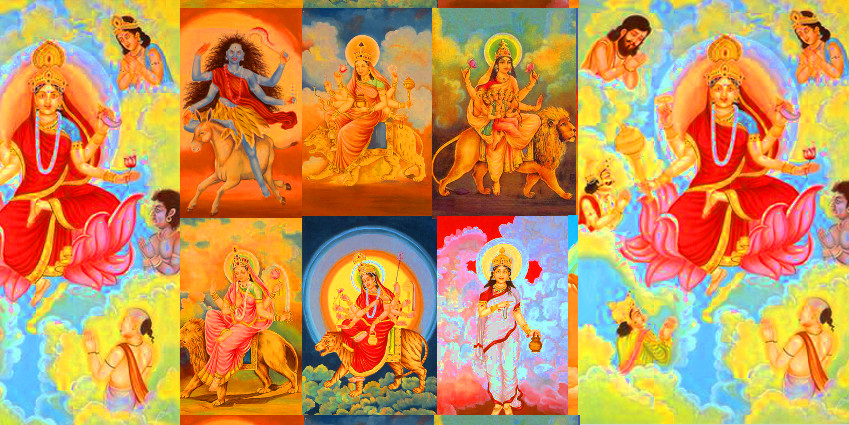 This post was originally published on our partner website India.com:
Navratri, which literally means nine nights, is a holiday dedicated to the Goddess Durga. Her forms—known as both "devi" and "shakti," meaning strength—are the feminine aspects of the divine.
While Navratri is celebrated a total of five times a year, the most popular of these is Sharada Navratri. The day following these nine nights is celebrated as Dussehra. Dussehra, as described in the Ramayana, is the day Lord Rama killed the demon Raavan in Lanka.
Approximately twenty days following Dussehra, Diwali is celebrated as Lord Rama's return to his kingdom of Ayodhya along with his brother Lakshmana and wife, Sita. As such, the beginning of Navratri is the commencement of an extremely holy and celebrated time within the Hindu community.
Fasting is also a major aspect of the celebration of Navratri. During the fast, one not only abstains from meat and alcohol but also salt, onions, and even garlic. The intention of the fast is to cleanse or detox the body during this auspicious time.
Each of the nine nights of Navratri is unique for the fact that each night honors a different "devi." Here is everything you need to know about the nine celebrated "devis":
1. Shailaputri
The Goddess celebrated on the first night of Navratri is Shailaputri. Her name literally means daughter (putri) of the mountains (shaila). She is commonly referred to as Sati and is honored as the Goddess of Nature. Sati, insulted by her father for not being included with Shiva to attend his "yajna," threw herself into the sacred fire. She was later reborn as Parvati, daughter of the Himalayas.
2. Brahmacharini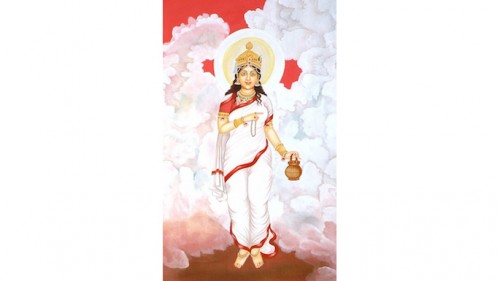 The second day of Navratri honors Brahmacharini. She is most commonly worshiped as Parvati, the consort of Shiva, who found that her destiny was to be the wife of Lord Shiva. Since Lord Shiva is known for meditation, she too decided to perform a penance. While she struggled at first, she was eventually successful. Lord Shiva noticed her dedication and made her his wife donning her the name Brahmacharini. She is worshiped during Navratri for knowledge and determination.
3. Chandraghantha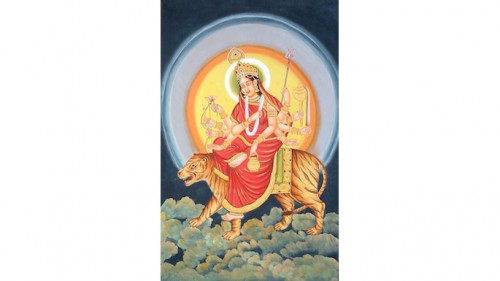 The third day is dedicated to Chandraghantha. As a form of Durga, she is the symbol overcoming physical and mental sufferings. She is also a representation of peace and serenity. However, like Durga, if provoked, she will destroy demons to maintain peace within the world.
4. Kushmanda
On the fourth day, the Goddess Kushmanda is worshiped. As another form of Durga, she is most commonly known for her contribution to the creation of the universe. One of the creation "kathas" (stories) within Hinduism is that of the cosmic egg—it is said that Kushmanda created the cosmic egg with her smile. Her radiance is so great she gives the Sun its brightness.
5. Skandamata
The fifth day celebrates Skandamata. An avatar of Parvati, she is worshiped for wisdom and is said to purify the hearts of her devotees. She is also known as the "Goddess of Fire." When depicted, she has her son, Skanda, in her lap. Devotees that worship her are also said to receive his blessings as well.
6. Katyayani
The sixth day of Navratri is dedicated to Katyayani. A form of Durga, she is worshiped by both men and women for marriage. It is said that women who worship her will be married to the man they desire. Katyayani is most well-known as the one who slayed the demon, Mahishasura.
7. Kaalratri
The seventh day honors Kaalratri. Another form of Durga, she is considered to be the most violent. She is worshiped to remove ignorance as well as darkness in the lives of her devotees. Many devotees also worship her to remove their worries. She is also associated with the dark side of nature and is responsible for all nature-related destruction.
8. Mahagauri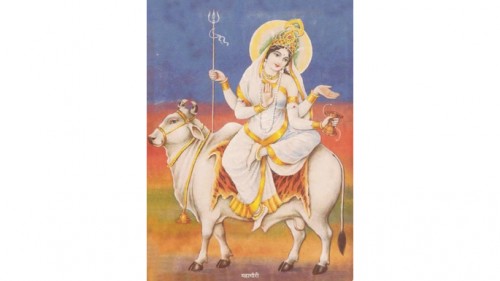 Mahagauri is worshiped on the eighth day of Navratri. Devotees worship her as the remover of all sufferings in life. This form of Parvati was created when Lord Shiva decided to marry Parvati and used water from the sacred Ganga to clean the dirt from her skin. Her fair complexion is why she was named Mahagauri (literally meaning white).
9. Siddhidatri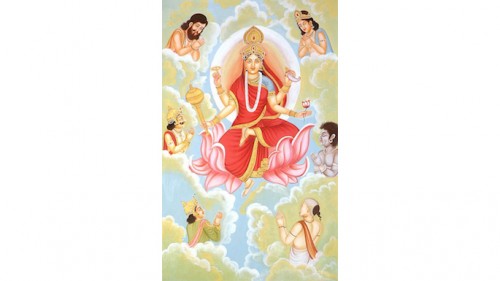 On the final and ninth day of Navratri, Siddhidatri is worshiped. An avatar of Durga, she is the remover of ignorance and has the ability to show her devotees the realization of the divine or "Brahman." Her divinity is so great that even Gods worship her for blessings.
Shubh Navratri!
---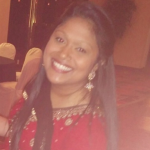 Subrina Singh is a passionate young writer. After completing her degree in all things Indian at Stony Brook University, she is now pursuing her Master's Degree at Columbia University. More recently, she has become committed to using her experience with mental illness to help better the mental-health awareness within the South Asian community. Subrina enjoys writing, reading and drinking Starbuck's Passion Tea Lemonade while singing Bollywood hits of the Golden Era. Follow Subrina on Twitter for her reactions to Pretty Little Liars every Tuesday night!