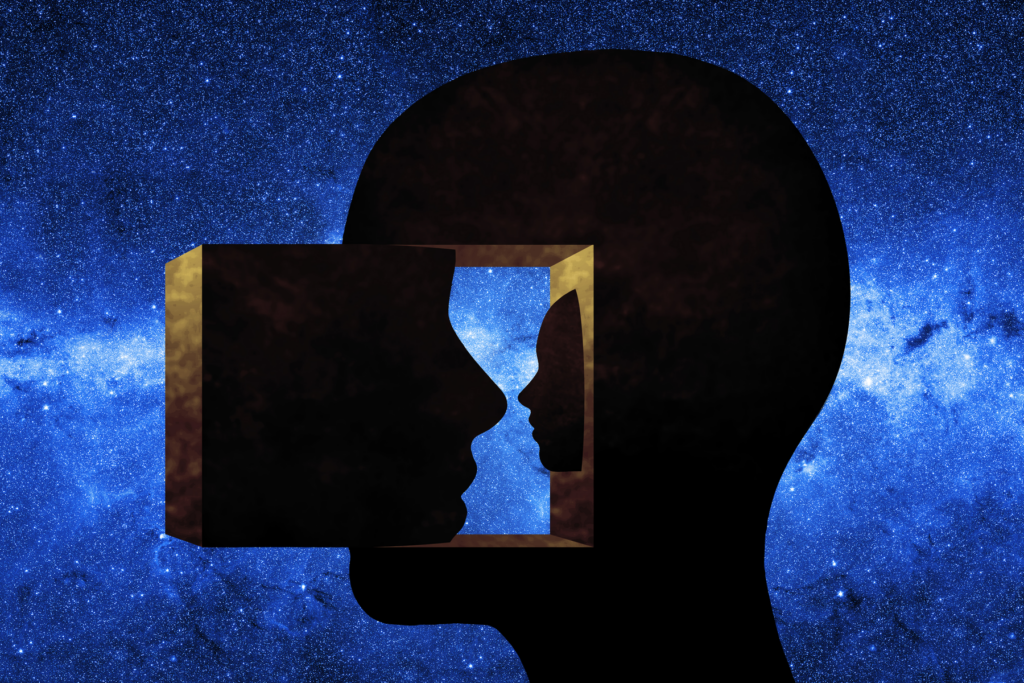 I wrote "Coming Back" on a lonesome, wintery night when I was pondering myself, the past and the lingering quiet of my bedside. This poem reflects the communion among my mind, body and self. In these moments, I feel healthy, enlightened and wholesome with my whole being in perfect alignment. However, these things only occur on rare occasions. In the daily grind of life, it's harder to be introspective and find answers from our hovering thoughts passing by the corners of the mind.
With the little time that we are alone with ourselves, we are puzzled and undecided. We unintentionally and frantically rummage through the mounds of past memories, thoughts and feelings. We have a taste of sorrow on our tongue, a sorrow that perhaps arises from the uncertainty of the self, the fixed rigorous routine of everyday life or the loss of memories that we want to tightly embrace.
The title of my poem evokes the idea of reaching this space, nestled somewhere in the back of my mind. It's all I have left behind, that's still green and flourishing. It's where dreams are sown wholeheartedly and magically, where anxiety is remote and far away, where peace, integrity and confidence build their homes in my cells. In the concluding line "Coming Back," I re-emphasize this idea of feeling whole, as a Gestalt, once I complete my search for my mental temple.
Coming back
And I yearn for a monsooned
Green —
Frescoes of light shining through my windows,
Not rubbed by hectic hands — hesitation, hurry, the
Hustling humidity of
Windowlessness and
Its uncanny, stony rigidity,
Let this be home — like a glasshouse —
Fertile sapling self-soothing in faith,
Weightless, lighter than dorsal dreams
Collecting the wandering vagrancies of the body and the self.
---
The opinions expressed by the guest writer/blogger and those providing comments are theirs alone and do not necessarily reflect the opinions of Brown Girl Magazine, Inc., or any employee thereof. Brown Girl Magazine is not responsible for the accuracy of any of the information supplied by the guest writer/bloggers. This work is the opinion of the blogger. It is not the intention of Brown Girl Magazine to malign any religion, ethnic group, club, organization, company, or individual. If you'd like to submit a guest post, please follow the guidelines we've set forth here.