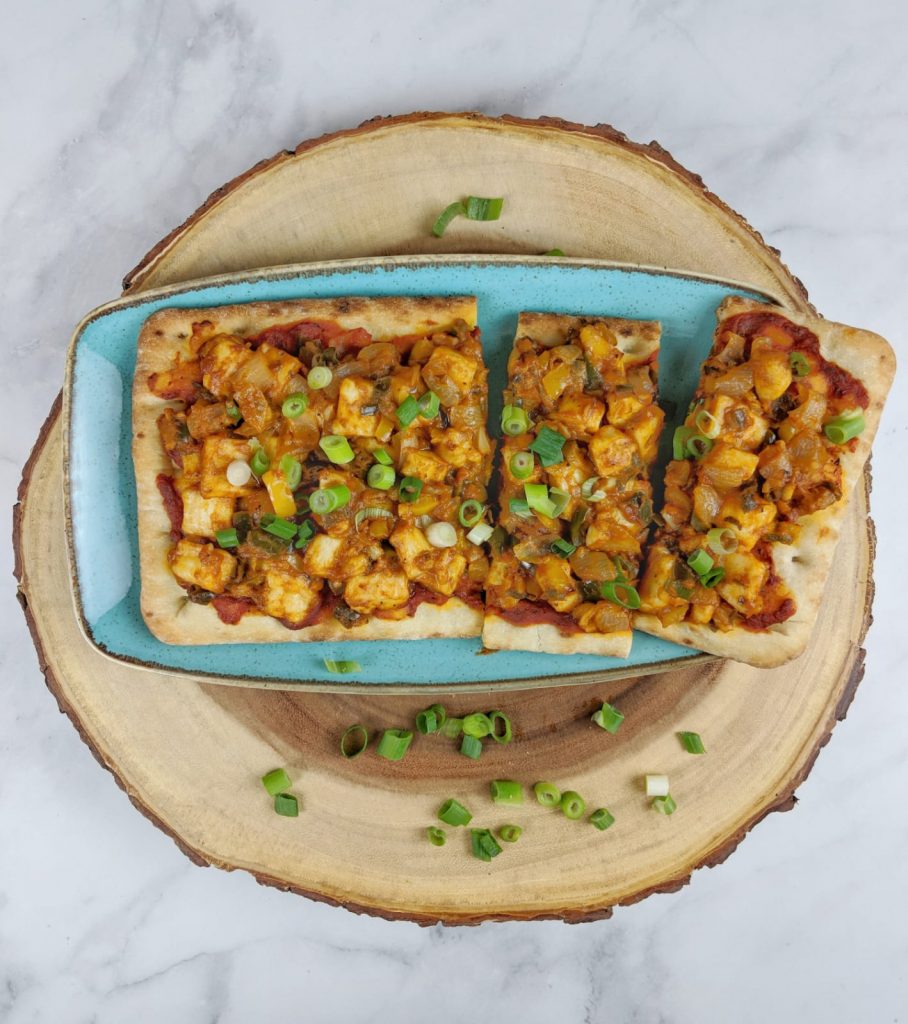 Rule #1: "Never go grocery shopping on an empty stomach." I have never been really great at following rules. When it comes to food, that is. As I scurried around the aisles of Sprouts, pushing my empty shopping cart along, I munched on a handful of pepper cashews and washed them down with a long gulp of chocolate milk.
Naturally, I began to load items into my cart that satisfied all of the sweet and spicy cravings I was experiencing. Sipping on my favorite beverage, I perused the ethnic foods' section, taking in the aroma of masala and chutneys. My eyes found the shelf of colorful, sweet, and spicy sauces. That's when an idea popped into my head: I knew what I was going to make for dinner that night! I quickly grabbed all the ingredients I needed, grinning wider as I checked an item off my mental list.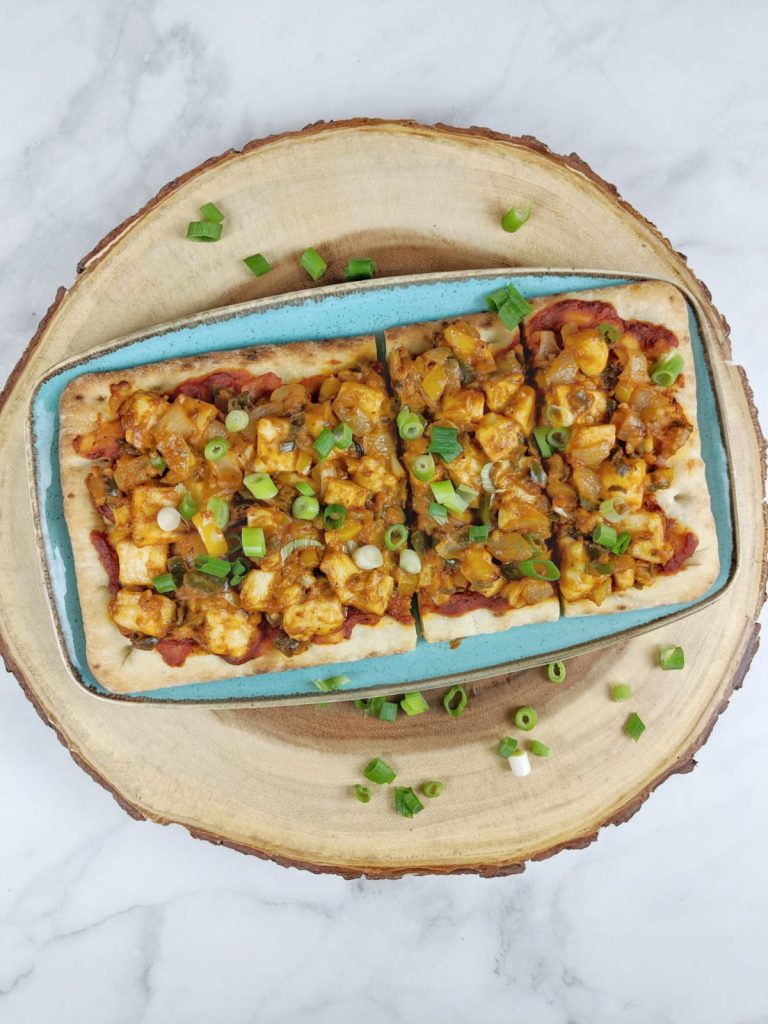 I was growing increasingly hungry as I hit the checkout counter and started my drive home. However, since dinner was JUST around the corner, I took a deep breath and inhaled a final swig of chocolate milk.
Back at home, I laid out the ingredients on my kitchen countertop to make a Shanghai Paneer Flatbread, a diverse and delicious combination of sweet & spicy flavors.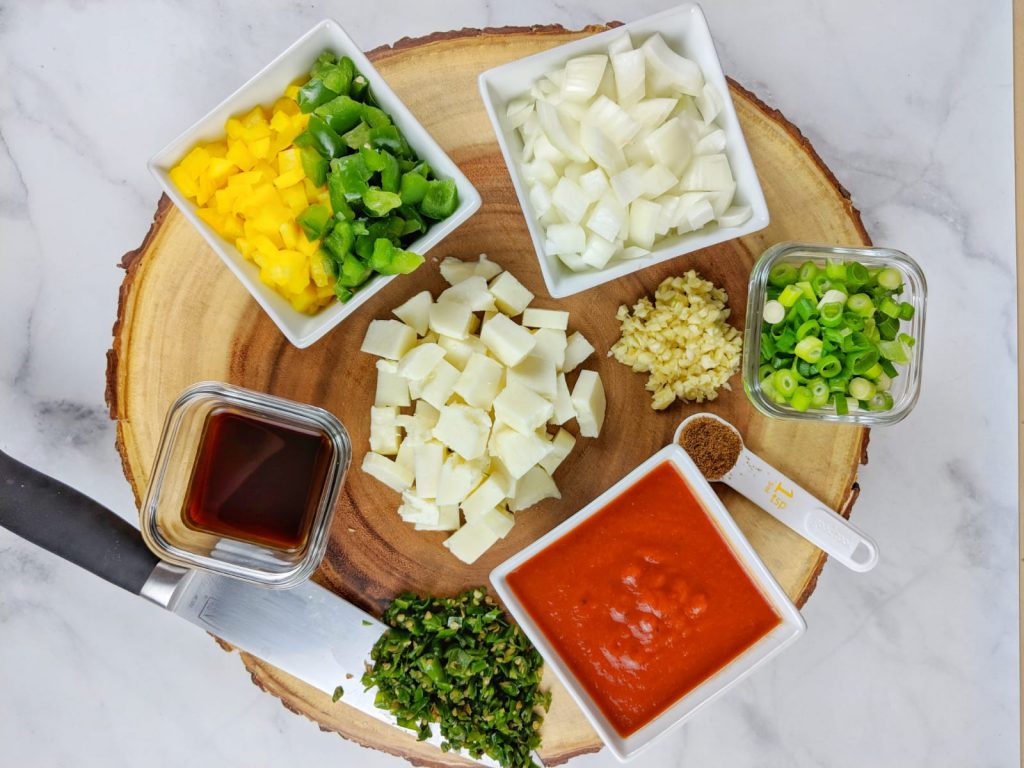 DRY INGREDIENTS:
Flatbread or Naan
1/2 tsp coconut sugar
1 tbsp cashew nuts; chopped
1 tsp almond flour
1/2 tsp black pepper powder
Salt to taste
WET INGREDIENTS:
2 tbsp cooking oil
2 cups paneer; cubed
1/2 tsp soy sauce
1/2 tsp white wine vinegar
2 tbsp plain tomato sauce
2 tbsp nut butter
1 tbsp pure honey
1 tbsp Sriracha
1 bottle of Tikka Masala; I use the Simply Balanced brand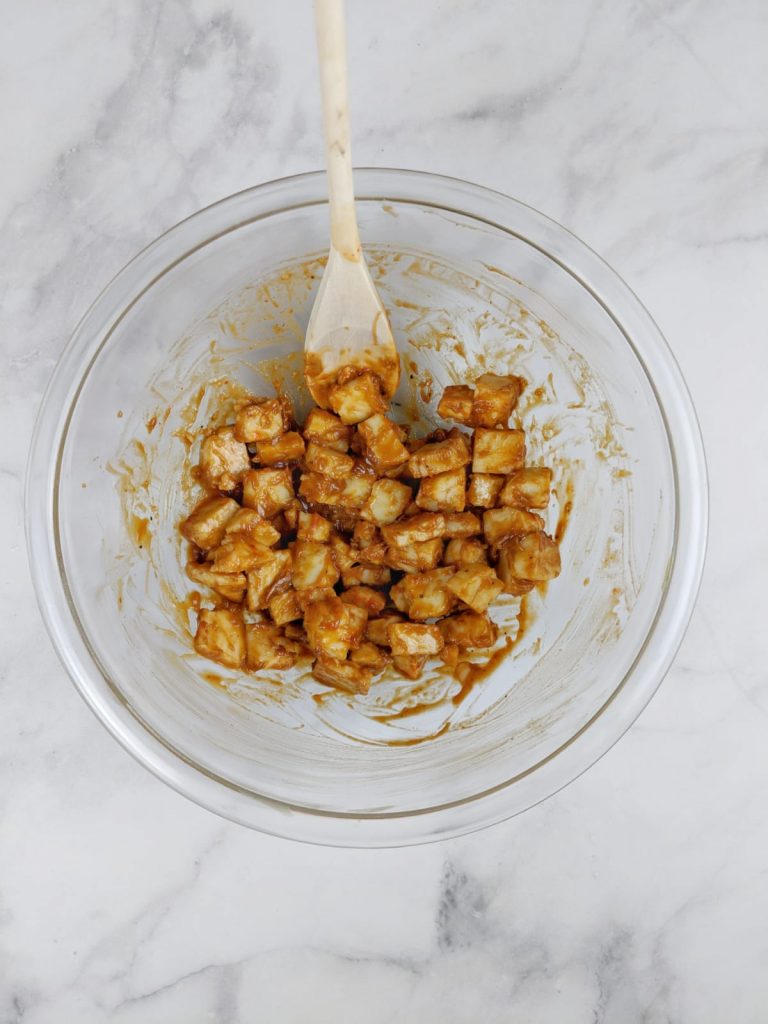 PRODUCE
1 red or white onion; finely chopped
3 cloves garlic; finely chopped
6 green chilies/jalapeños; thinly sliced
1/2 cup capsicum; chopped
1 bowl spring onions green; chopped
Quick Tip: I usually try to prep for meals ahead of time by chopping and freezing veggies for the week. When it comes time to saute, I simply unzip the bag and dump the veggies straight into the pan!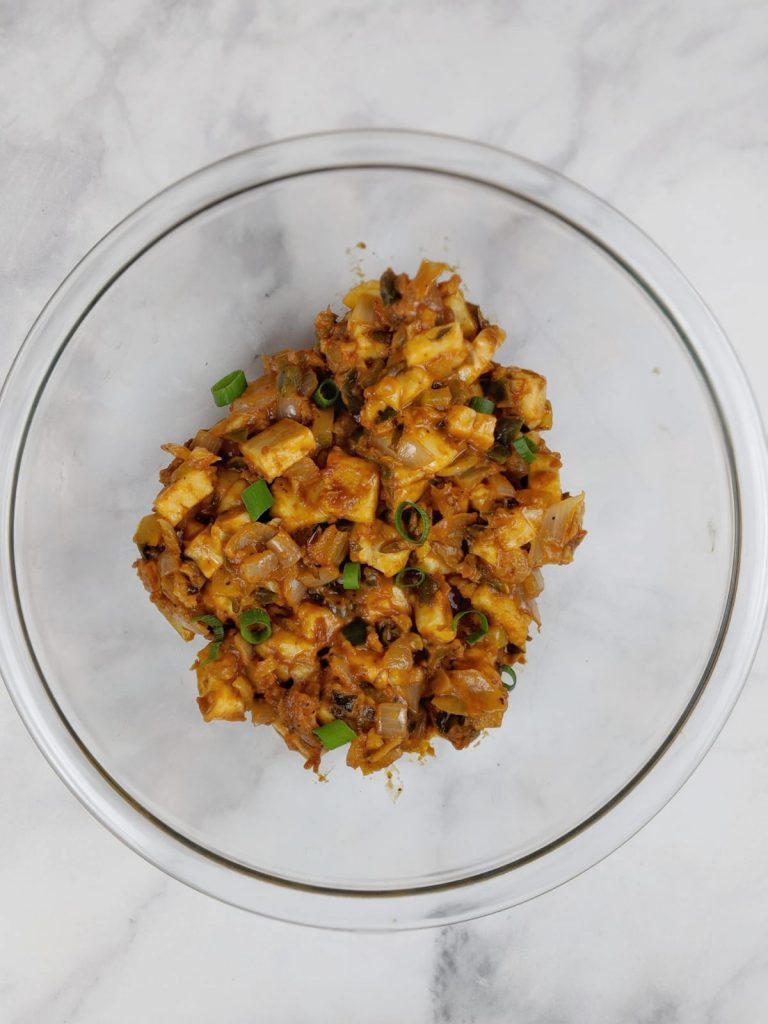 DIRECTIONS
Preheat the oven (follow the specific instructions on the flatbread/Naan package). If you want a crispier crust, bake for 5 minutes BEFORE adding the sauce and paneer, then bake again.

Marinate the paneer: Mix the flour, salt, soy sauce, black pepper powder, honey, sriracha, almond butter together in a mixing bowl. Mix and coat the square of paneer into the blend. Let it sit while you sauté the vegetables.

Heat oil in a pan over medium-high heat. When the oil is hot, toss in your sliced green chilies, chopped garlic, onion, capsicum, and cashew nuts. Add salt.

Saute the veggies (all except for the spring onions) on low temperature for about 3 minutes. At the point when the veggies are turning a little brown, add in the sugar and tomato sauce, cook until thick.

Heat your coated paneer cubes until light brown on most sides (don't overcook, remember you're baking them as well), add your vinegar and cook for 1 more minute.

Spread the sauce of your choosing onto the flatbread, making sure to leave some space around the edges

Add the Paneer and veggies. Bake for 5-7 minutes, closely watching the oven.

Top with spring onions & serve hot!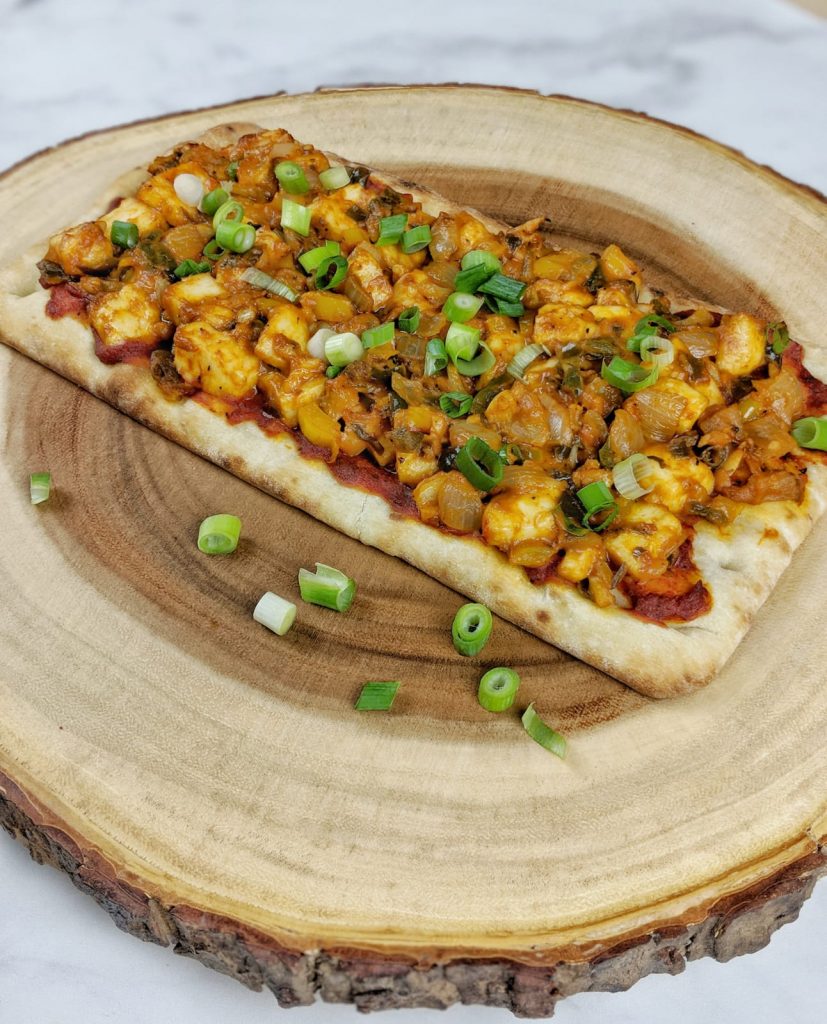 I hope you enjoy this recipe – it's definitely been a crowd pleaser for me.