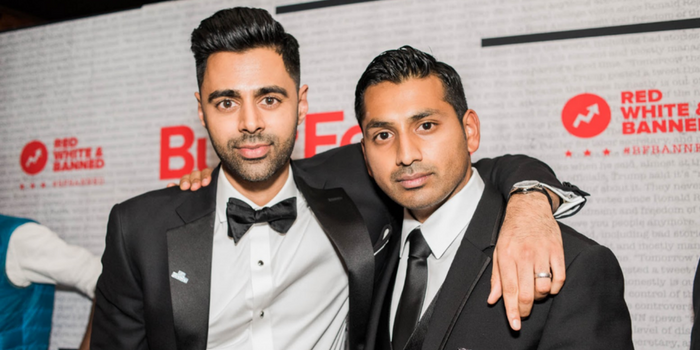 Emmy-nominated Indian-American writer Prashanth Venkataramanujam is an integral part of the "brown Renaissance" we are currently witnessing in Hollywood and a must watch #OnTheRise artist. He is most known for co-writing Hasan Minhaj's Radio and Television Correspondents Dinner (RTCD) and White House Correspondents Dinner (WHCD) speeches, and his work on "Bill Nye Saves the World."
While Venkataramanujam understands that many in our community have had to overcome racism and bigotry in its many forms, he was lucky he didn't experience much of it himself.
"I didn't encounter a lot of discrimination growing up," Venkataramanujam confessed. "There were not a lot of Brown people in my high school, but there was a good amount of economic diversity as well as non-Asian diversity. I never faced a ton of [discrimination]. For me, it wasn't as pronounced as other Indian people [may] face."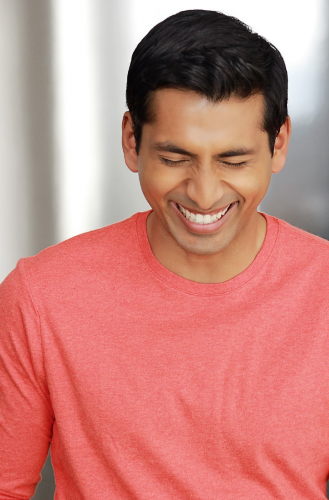 Venkataramanujam's parents came to the U.S. in late 70s early 80s from Tamil Nadu.
"I'm super south Indian if the name didn't give it away," he said.
He went to college at the University of Illinois at Urbana-Champaign, where he graduated with a degree in Molecular and Cellular Biology. A common plight in South Asian creatives, attaining a four-year degree outside the field they truly desire to work in, which for Venkataramanujam was always comedy.
"I knew pretty early on that I wanted to do comedy," he said. "But I knew that my parents were already pretty annoyed at that and if I pushed the envelope and didn't go to college it would have [upset] them more. I had the most amount of credits in MCB . I made a decision to get this degree as a backup just in case I needed to get a day job. I knew from the age of 19-20 that [comedy] is what I wanted to do."
He used comedy as an outlet to express himself in his truest and rawest form.
"I liked the fact that it was just me and my thoughts," he said. "And that I could focus and control the performance."
Realizing his true aspirations he now had the task of breaking into the industry, which starts with networking.
"Stand-up can be very insular and hard to break into if you're not part of the 'scene,'" Venkataramanujam said.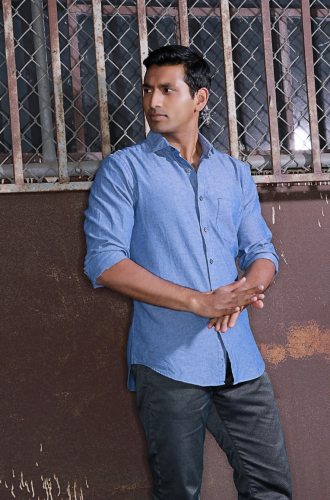 Creating those bonds with members of the stand-up community took him the better part of a decade. Upon first moving to Los Angeles, he did comedy full time – spending two to three years on the road doing college tours and gigs across the country. Eventually, he took a day job so he could stay in L.A. while honing his craft.
Venkataramanujam highlights two comedians, Asif Ali and Minhaj, as some of his closest friends in the stand-up space.
"I met those guys super early on, and they are still some of my closest friends in comedy," he said. "The thing I'm so grateful for is that Asif and Hasan are just such good guys, and I'm really glad that I found really good guys to start comedy with and work our way up. We also work together on projects. Hasan is working with Asif on a Goatface special, and Hasan and I are working on the show."
The road to making a name for himself was a long one. Venkataramanujam spent years honing his craft, working full-time jobs to support himself and writing day and night in the hopes that someone would give him an opportunity.
"For me, it was an exercise in patience and getting good at [comedy] and then someone taking a chance on you, that's how I [got] the Bill Nye gig," he said. "When they hired me, they gave me a shot."
"Bill Nye Saves the World" became a critically-acclaimed production and landed him his first Emmy nomination.
In 2016, Minhaj was asked to speak at the Radio and Television Correspondents Dinner and he worked with Venkataramanujam on writing the speech. This opportunity became a huge platform for the both of them, as Minhaj's speech went viral and also became critically-acclaimed.
"Not a lot of people knew about RTCD, and Hasan got the gig. It wasn't even supposed to be televised, C-SPAN doesn't always put it up every year," he said. "We had written a speech as something he and I were working on and we were really proud of it. We treated it as an experiment: Could he and I create something major, start to finish? We knew what we wanted to say and right before the speech the Pulse Nightclub shooting happened, and we changed the ending of the speech to make sure that it was timely. We were already talking to Congress, who were at the center of this discussion on gun control so it was important for us to make use of that platform."
The success of that speech gave the duo a jolt of confidence. If they could create a project that people loved so much once, who is to say they couldn't do so again? When the call to host the White House Correspondents Dinner came, they were shocked – but ready. Hasan, Venkataramanujam and a slew of talented writers got together and created a monologue that was widely praised and celebrated.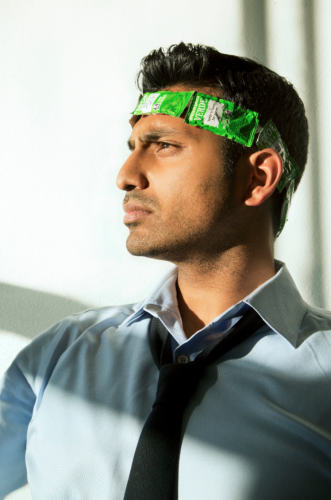 His relationship with Hasan is something Venkataramanujam truly treasurers. They work seamlessly together and their recent successes attest to their joint brilliance in the field of comedy.
"When we write stuff, we just click and vibe," he said. "When we want to edit stuff creatively, there isn't much ego about it. We are good partners 'in crime' together – we have the same working style."
As for their next project they are working on a Netflix weekly talk show that may be released during the fall. We at Brown Girl Magazine can't wait to see what they have in store!
"There is no linearity to a career trajectory," Venkataramanujam said. "You'd be shocked to find out how many people, even within the industry, who from the outside seem to have made it but all think they will never get hired and will never work again. That's the nature of the business."

"Its ok if you're not a rockstar success out of the gate, or it takes you awhile to get your footing," he added. "There are so many people rising and falling – you never know when your moment is coming."

"Everyone who comes to Hollywood wants to become an actor, but there is a dearth of writers …particularly Indian American writers. There are some out here, but not in the volumes that you see other groups have," Venkataramanujam said. "You can work in entertainment in a variety of ways: We need brown kids to go into acting, but we also need the next brown Shonda Rhimes or Ryan Coogler."
To follow Venkataramanujam's journey #OnTheRise, follow him on Twitter and check out his website.