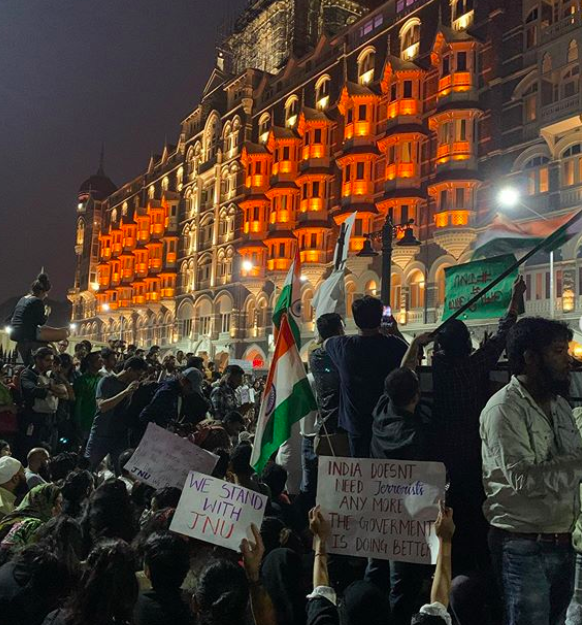 At this point, I'm sure you're somewhat aware of the proposal National Register of Citizens (NRC) and the recently signed-bill Citizen Amendment Bill (CAB) — both of which are causing a deep divide in India. CAB creates an expedited path to citizenship for non-Muslim migrants from three countries, a move that critics say is discriminatory and unconstitutional. However, the National Register of Citizens is not based on religion, it seeks to detect any illegal immigrant, regardless of their caste, creed or religion and detain and eventually deport them.

You probably already have an opinion on the matter (because it's not enough to be apolitical anymore), thanks to the information you have voluntarily scouted or have been exposed to through Instagram, Twitter, Facebook or your well-wishing uncle via Whatsapp. Chances are, based on your opinion, you have been slammed with one of these titles by your friends, family or followers:
  a misguided libtard

  a rightwing fascist

  a vacillating centrist, or the worst of them all

  a complicit sellout who chose not to use their voice
Whatever category you have been boxed into, I speak to you today with an open heart. No, not to persuade you to join my camp of thought on the implications of NRC and CAB. Our desperate need of being validated and acute aversion to being corrected (read: the fragility of ego) is never going to let that happen anyway.
I speak to you today as a former student of an Indian university, who is saddened and concerned by the recent treatment of students by the police in Indian educational institutes including Jamia Millia Islamia (JMI), Aligarh Muslim University (AMU), and Jawaharlal Nehru University (JNU). 
Being ill-treated by the Indian police is not an element of surprise for any Indian. From being accosted while driving on false accusations of speeding so we can bribe them with money, to jumping through hoops for lodging a minor complaint – the Indian police ensure that we acknowledge the power vested on to them by their uniforms every chance they get. 
So, when it came to schooling the students of JMI and AMU for holding protests against CAB and NRC, the police didn't hold back in their Cirque du Soleil exhibit of power. They barged through the gates of these educational institutes, billowed expired tear gas cans, vandalized school property, thrashed the students with their thick canes, pelted bullets, dragged students out of their dormitories and libraries, and left them bleeding and broken.
Before you come at me with your 'whataboutery's like how there are videos of students inciting violence and hurling anti-religious chants, here's a question for you: 
Let us assume for a second (yes, suspend the logical side of you that is screaming that videos can be doctored) that some students did all of this.
Even then, how do you justify launching an assault on ALL STUDENTS in the university for the wrongdoing of some miscreants?
Even assaulting students in libraries?
You realize the type of students who go to libraries, right? The 'I-care-to-know-more-beyond-attending-lectures' kind.
How is it, that for the vandalism that one allegedly caused, you chose to wreck the life of another?
The assault wreaks of unchecked power exacerbated by political support and religious contempt.
As of January 5th, the situation worsened after a mob of around 50 masked members of ABVP (a right-wing student group linked to the ruling party, BJP) assaulted students and faculty of the Jawaharlal Nehru University in New Delhi — injuring more than 30. According to The Washington Post, ten eyewitnesses said the group entered JNU and shouted a slogan used by India's ruling right-wing Hindu nationalist party as they roamed the campus beating students, smashing windows and destroying property.
"I pleaded with them that I am blind. One hit me even harder. There is terror in our hearts," said Surya Prakash, studying Sanskrit. The rampaging mob in JNU did not spare even a visually impaired student studying in his room. With @jslaternyc #JNUattack https://t.co/fkCdOXLx6k

— Niha Masih (@NihaMasih) January 6, 2020
Even though the attack was not directly connected to the citizenship law, it was rooted in a separate dispute roiling the campus over fees that also pitted student supporters of the government against its opponents.
I released this video last night. It says everything about #JNU mob attack, most of all about the police – that almost escorts this mob of 50, holding iron rods and sticks out of campus, instead of jailing them. See the impunity with which they saunter out https://t.co/5Ieb0MYOFG

— barkha dutt (@BDUTT) January 6, 2020

Now, the second and the most concerning part: the status of female Muslim students. According to a survey by the Thomas Reuters Foundation, India is the most dangerous country for women. The compromised state of women in India together with the religious minority status makes Muslim women highly vulnerable. When men in power sniff such levels of vulnerability, they pounce on them with ferocious levels of bestiality. 
If you still think this fear for Muslim women in the wake of NRC and CAB is ungrounded, here are two exhibits:
A comment left by an Indian male citizen in Kolkata, West Bengal who sought consensus for his proposal of treating Muslim women as sex slaves

Several women from Hussainabad, a part of the old city in Lucknow, have alleged that the police raided their homes (comprised mostly of women and two-aged men) on the evening of December 19. A video was shared on social media and has since been taken down.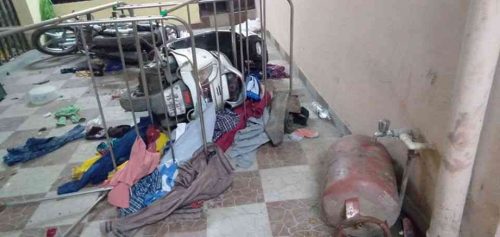 I was alone at home with my sister," Karishma Hussain said in the video as she did a walkthrough in her home. This was done by the police. We were not doing anything. Our door was shut. They barged into the house and first broke the camera. Then they broke everything inside the house. They ran towards my sister and me to beat us up. But we went upstairs and hid. Because everyone knows that the police here is not safe for girls.
In late December, I too marched alongside my fellow brothers and sisters on the streets of New York City in solidarity with the students of JMI and AMU. To applaud them for exercising their right to dissent, to assuage the wounds that they bore, to support their rightful demand for sustained equal status. But above all, to thank them for standing up for the country and its constitution.