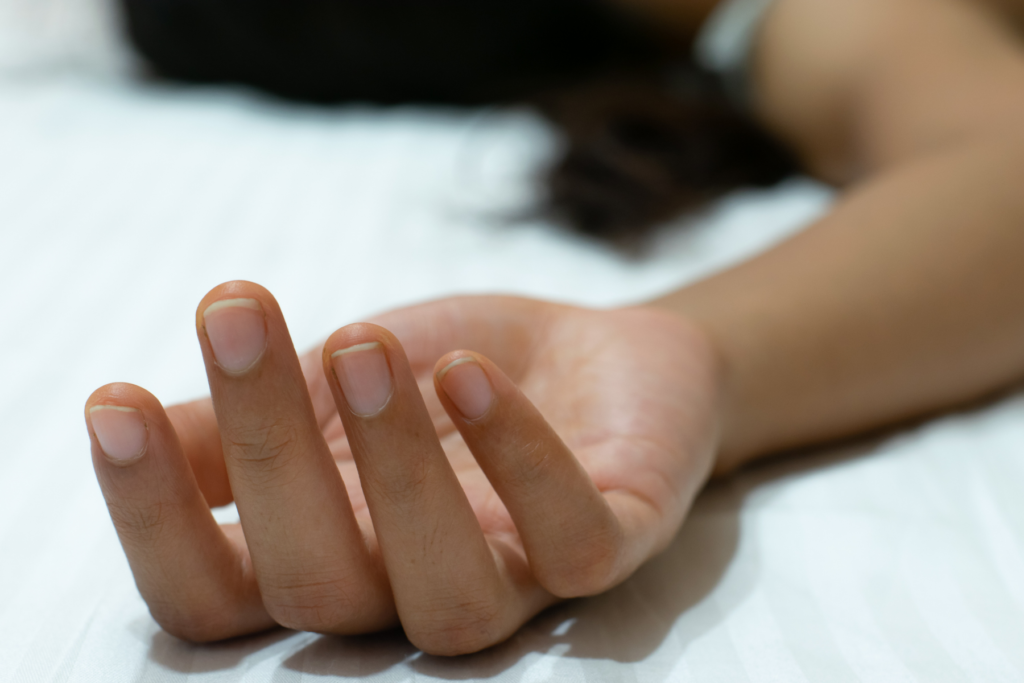 As the plea hearing for British South Asian teacher Sabina Nessa's murderer approaches in the next few weeks, it is important that we reflect on what happened, and, what in fact is not happening. Sabina was a 28-year-old British Bangladeshi — in September she was attacked and killed steps away from her home. Our reaction to her death has been abhorrent — we, as a society, owe her family, the Bangladeshi community and women across the UK more, especially before we demand the same from the UK government; echoed by Sabina's distraught sister.
Sabina's death shook the Bangladeshi community to our core. As a close-knit community, we felt her sister, Jebina Yasmin Islam's words at Sabina's vigil, sincerely, like we had lost our own. The vigil in London was hard, hundreds of people paying their respects listening and reflecting whilst filling the roads of Kidbrooke.
Yet, something was different, the wails and genuineness of 'mourners' felt fake. I gaze around to see women checking their emails, boys arguing over the angle of their photos and sheer lack of candour; are you here because you care or to show face? As we placed our candles, I felt tens of cameras flash whilst we wept — as I assumed most were anyway. Yet when looking round I saw we were the only ones crying, questions of 'how did you know her' followed — it was apparent we were scapegoated for our race. Upon receiving messages saying we were the headline photo of major articles, it felt pathetic, why does no one else care?
Honestly I don't feel comfortable about the media reporting that Sabina Nessa was walking to the pub when she was killed, and associating her with alcohol as a Muslim woman in her death.

The Depot in Kidbrooke is a posh bar & kitchen type place, serving food/coffee etc too pic.twitter.com/1zxstpswoc

— Ruqaiya (@ruqaiya_h) September 25, 2021
I only analyse the situation because this is considered apart from that of the coverage of murdered Sarah Everard — who was kidnapped and sadly killed on her way home. In no way am I undermining the severity or absolutely atrocious crimes committed against our sister Sarah, but why did her cries linger longer than Sabina. The Duchess of Cambridge Kate Middleton paid a visit to Sarah's vigil — where was the monarch for Sabina?
If you're unfamiliar with the concept of 'missing white-woman syndrome' it is where white women are prioritised, sympathised and all in all, prioritized when a crime is committed against them; compared with that of women of colour. We see this abundantly with the hundreds of young black girls that go missing in the UK compared with the millions funded into Madeleine McCann, who has been missing since May 2007.
This isn't to say either is more important, but that institutional racism forces us to comply and accept that women of colour aren't cared about, something so evident with Sabina. In 2019, 12-year-old Somalian Shukri Abdi was found drowned in the River Irwell. Despite her family's pleas that she had been consistently bullied up until her death, no one was charged and there was an outcry of discrimination.
Almost four months after Sabina's demise and the corresponding Instagram infographics, mainstream media and the average conversation has forgotten about her. I am ashamed to say she isn't as prevalent in my thoughts as I would think. But why? Institutional racism isn't enough of an excuse for the South Asian community as well as women's organisations to stop talking about her. Our outrage has deteriorated, she deserves so much more than fake love. A beautiful, caring member of our community was stolen by the hands of patriarchy, but intersectionality wasn't enough to keep her memory alive, let alone protect her. My intention isn't to politicise her death, but it is a privilege we do not obtain. Our lives are politicised, but it's needless to say Sabina's passing is not an event or catalyst for change, but we can honour her life by doing better.
View this post on Instagram
I understand it shouldn't be our duty to protect women from the disgusting actions of the male species, but really it is. Priti Patel, a literal woman of colour as Home Secretary in parliament, isn't enough to reflect our needs. Consequently, we know it's more than descriptive representation that we require — it's about systematic change, change that starts with us. We cannot depend on government action, that of which Sabina's family is so ardently calling for, because 'plain-clothed police' doesn't make us feel safe, nor does excessive funding. If anything we should be dismantling these wretched so-called 'protective' institutions and funding women's shelters (such as Reall), grassroots organisations that statistically have performed much more successfully in making us feel safer from state-enabled patriarchy and deeply intrinsic racism.
The South Asian community needs to do better. We should learn from black communities and the idea of showing solidarity on a large scale. We have resilience running through our veins that we must put to use. Our sister Sabina's death was beyond our hands, but we CAN do more to prevent another lost soul; not just South Asian but any woman. Intersectionality is at its peak, let us use our voices, our generational resilience and above all collectivity to collectively dismantle these oppressive systems which affect our communities so badly, we have to start at home. Thus, we move to society, and subsequently demand organisations, races, genders and lastly the government for effective systematic change. We have absolutely nothing to lose but our chains.
For support on domestic violence please visit Safe Lives.
---
The opinions expressed by the writer of this piece, and those providing comments thereon (collectively, the "Writers"), are theirs alone and do not necessarily reflect the opinions of Brown Girl Magazine, Inc., or any of its employees, directors, officers, affiliates, or assigns (collectively, "BGM"). BGM is not responsible for the accuracy of any of the information supplied by the Writers. It is not the intention of Brown Girl Magazine to malign any religion, ethnic group, club, organization, company, or individual. If you have a complaint about this content, please email us at Staff@browngirlmagazine.com. This post is subject to our Terms of Use and Privacy Policy. If you'd like to submit a guest post, please follow the guidelines we've set forth here.