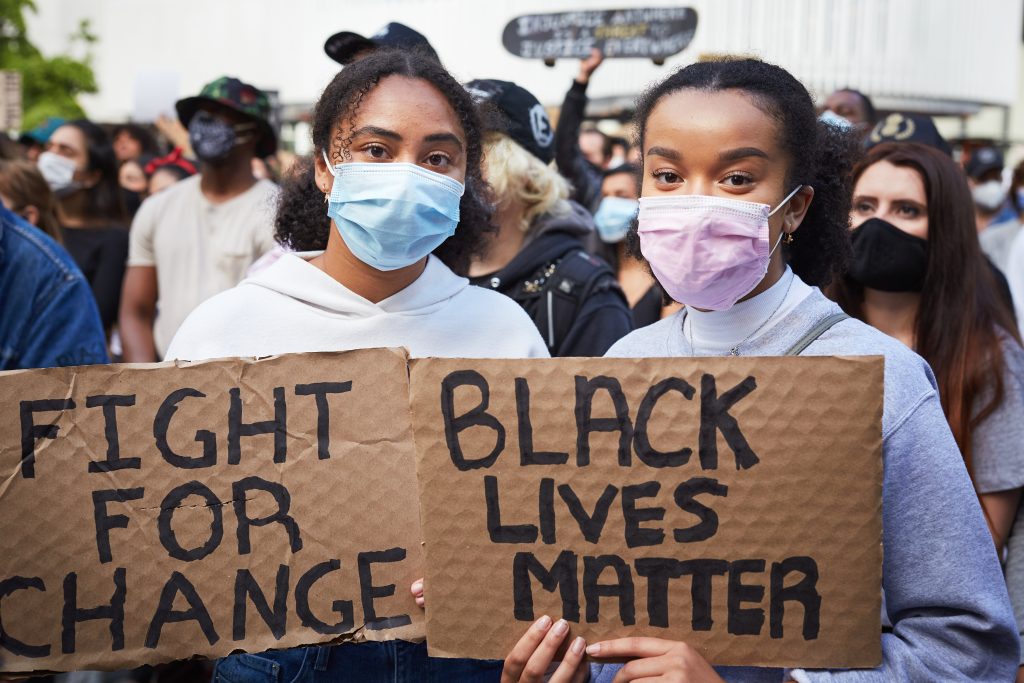 Nina Davuluri became the first woman of Indian heritage to win the Miss America Pageant in 2014. While many across the world celebrated her victory, the reaction in the U.S. was not universally positive. Many racist trolls took to Twitter to disparage Davuluri's win.
"Congratulations Al-Qaeda. Our Miss America is one of you."

"Well, they just picked a Muslim for Miss America."

"9/11 was 4 days ago and she gets Miss America?"
Davuluri, neither Arab, nor Muslim, nor certainly a member of any terrorist organization, was forced to contend with bigoted vitriol for her momentous win. Yet, Davuluri accomplished in the U.S. what no woman in India, Bangladesh or Pakistan has been able to achieve even today. She entered a national beauty pageant with visibly dark skin and won.
Discrimination based on color is not a new topic of conversation. Today, the world witnesses the fiery outrage sweeping across America over the death of George Floyd, a Black man who was handcuffed facedown on the ground as a white officer kneeled on his neck for more than eight minutes. While most communities have spoken up to condemn the violent killing, focusing their anger on police brutality and Eurocentric racism against Black people, one truth seems to go unacknowledged: our own community's inherent anti-Black ideology.
Before any European explorer set sail toward South Asia with the intent to colonize and exploit its natural resources, an undivided India encompassing current-day India, Bangladesh and Pakistan were already adept at dividing its populations based on caste and color. Casteism, the practice of assigning limits to occupational mobility at birth and subsequently segregating housing, healthcare, and inheritance rights based upon such assignment, originated in ancient undivided India.
Today, while casteism is officially illegal in modern India, the practice is effectively exercised across the board in India, Bangladesh, and Pakistan. Various religions including Hindus, Muslims, Christians, Sikhs and many others all adhere to casteist sentiment. In application, this means that alleged "lower tier" individuals are forced into hazardous occupations, often denied healthcare, harassed into avoiding public drinking or eating places, effectively barred from reporting egregiously high incidences of rape, torture, lynching and other forms of violence to law enforcement and in many cases denied basic human rights.
While color is not directly linked to caste, studies have shown that most individuals falling into alleged "lower tier" have deep, dark skin. Perhaps out of a hatred toward disenfranchised populations in the so-called "lower tier," so too a hatred of dark skin has been a shameful element of ancient Indian history. 
The hatred for dark skin manifests itself in many ways. Fair & Lovely, a leading beauty brand in several parts of Asia, openly advertises whitening products as beautifying. Prominent South Asian celebrities often make racist or colorist statements without worrying about facing any backlash. Dowry, the controversial practice where a bride's family pays the groom's family for her "safekeeping," increases the darker she is. Likewise, the potential violence she faces from in-laws also exponentially increases.
In recent years, as the trend for African students to study in prominent Indian institutions has increased, so has the violent spike in crime against African students. In 2014, three African students were violently assaulted by a mob to the resounding cheers of "victory for Mother India!" In 2016, a young Tanzanian woman was pulled out of her car, stripped, and publicly beaten because a Sudanese man had run over a local Indian woman earlier that day. In 2017, a young Kenyan woman was pulled out of her cab and beaten by several men for rumors of a connection between "African drug peddlers" and the mysterious death of an Indian child, whose autopsy did not reveal any evidence of drug overdose. These are just some of the cases that have grabbed headlines.
While African students have attempted to peaceably lobby for recognition of violence perpetrated against them, Indian politicians have been reluctant to consider their claims.  Academic institutions have all but ignored complaints discussing racial slurs directed against African students. Bollywood actors such as Priyanka Chopra and Kareena Kapoor, who now post to social media to remember Floyd and demand that the U.S. address its racial inequity, have remained silent through the years as racial and caste-based violence has erupted across their native country. Many of these same actors have likewise profited from anti-Black sentiment by endorsing whitening products or engaging in "brownface" when depicting characters on screen who come from alleged "lower tier" backgrounds. 
My fellow South Asians our selective outrage is outrageous. Discrimination based on caste, color, or race is never acceptable. Black lives matter, everywhere. 
Some resources to join the fight against racial injustice:
International Dalit Solidarity Network
Dalit Freedom Fund
Dark is Beautiful
NAACP
Anti-Racism Fund
---
The opinions expressed by the writer of this piece, and those providing comments thereon (collectively, the "Writers"), are theirs alone and do not necessarily reflect the opinions of Brown Girl Magazine, Inc., or any of its employees, directors, officers, affiliates, or assigns (collectively, "BGM"). BGM is not responsible for the accuracy of any of the information supplied by the Writers. It is not the intention of Brown Girl Magazine to malign any religion, ethnic group, club, organization, company, or individual. If you have a complaint about this content, please email us at Staff@0mq.349.myftpupload.com. This post is subject to our Terms of Use and Privacy Policy. If you'd like to submit a guest post, please follow the guidelines we've set forth here.