This post was originally published on RashmiJollyDalai.com.
America is talking about smart Asians again, this time because of a New York Times op-ed entitled "The Asian Advantage." Written by non-Asian Nicholas Kristof, it explains once more why Asians make up the wealthiest minority. He winds around a series of expert arguments before ending with a summary: "The success of Asian-Americans is a tribute to hard work, strong families, and passion for education. Bravo!"
As an Asian American expat who lives this stereotype and has gained a new perspective by living in Asia, I'm saddened by these half-truth descriptions of us. They don't really improve anything for Asian Americans, and only make it harder for us Asians to expand out of our stereotypes.
Asian Americans aren't necessarily smarter or faster than anyone else. But what we Asian Americans do know that non-Asian Americans don't, is that we still aren't equally welcome in every field in America. We have to perform better than the majority of the population to realize our American dream, especially if that doesn't fit into pre-established categories of doctor or scientist. We work hard because we're scared of how limited we will be if we don't.
Take the theater and media for example. Asians are woefully under-represented on the stage and television screens. Most people attribute this to a lack of Asian creativity. In reality, it's because Asians are accepted for a limited set of roles. All Asian women on American TV—Dr. Mindy Lahiri of "The Mindy Project," Kalinda Sharma on "The Good Wife," or Jessica Huang on "Fresh off the Boat"—are neurotic, smart, anxious and competitive characters. But, how many of those types of characters are needed?
Asian American actors in NYC play less than two percent of Broadway roles and are almost never cast as the hero or heroine. The most popular Asian in national news is Sanjay Gupta, a stereotypical doctor.
It's sadly not any better in corporate America. Despite being heavily represented in Ivy League schools, Asian Americans overall hold only two percent of top executive jobs in America—a phenomenon dubbed a few years back as the "bamboo ceiling." That's why so many of us strike out on our own and become entrepreneurs, which is a much harder professional path. Our choice is not necessarily due to some supercharged upbringing but because the odds are stacked against us in the corporate world.
Kristof writes on how many Asians consider an "A-" grade the equivalent of an Asian "F," a reference to Asians' extreme fear of failure. But this is because most Asian parents have grown up in the world where success is a gem held by only a few of their peers. They sincerely feel that if they lose contact with it—through a generation of children who don't do as well, a mistake that costs them their hard-earned resources, respect, and reputation —they may never get to touch it again. And, unfortunately, this is not necessarily irrational.
Ironically, though, it's a fear kept alive in America by the very racial prejudice America is demonstrating through its polarizing dialogue on Asians. Each time an article is written about how successful we are, it's a reminder to our minority that the reason everyone is talking about us is because we still make the majority uncomfortable.
This can make even our worst assumptions seem right. So, we want to do the very thing everyone is talking about—put our heads down and work harder, faster and stronger while non-Asians continue to wonder why.
---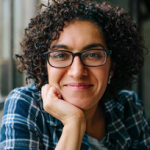 Rashmi Jolly Dalai is an Indian American who splits her time between New York and Singapore, writes on expat affairs for the Wall Street Journal, and blogs about finding yourself when you call many places home.