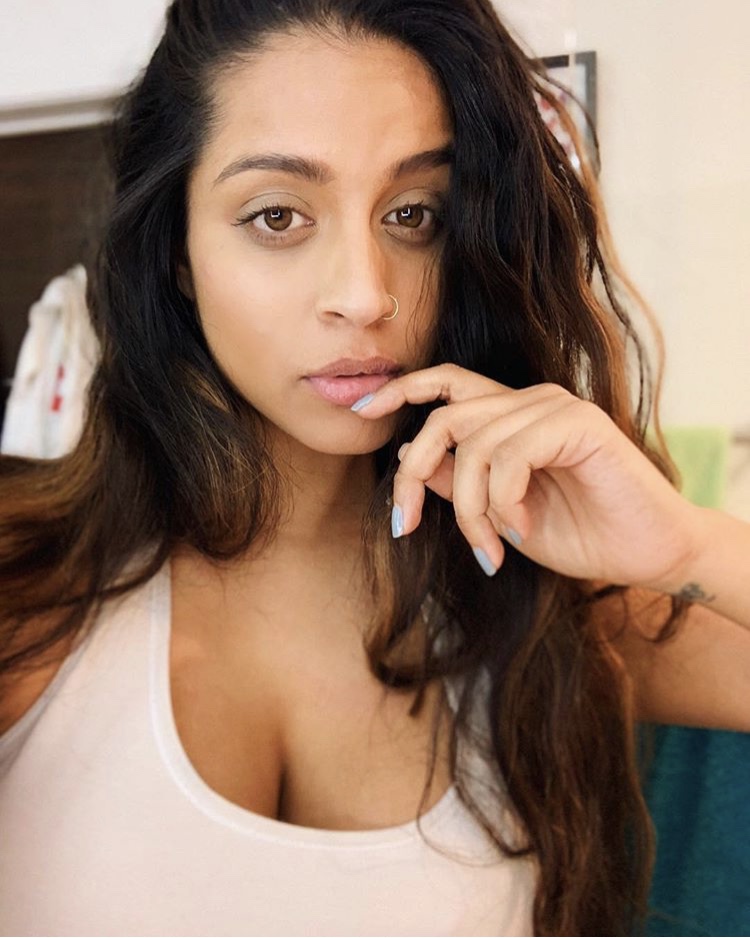 In a tweet and an Instagram post last week, Lilly Singh, or iiSuperwomanii as many know her, came out as bisexual. South Asian society can be rife with stereotypes, misunderstanding, and judgment of gender, sexuality, and the spectrums on which they exist. Lilly Singh, who gained fame through her Youtube comedy sketches playing fictional versions of her parents has since become a well-known film and television personality as well as an author. Singh is a major figure of representation for brown women and girls and now the LGBTQIAP community within. We at Brown Girl would like to take a minute to tell her what this means to us.
? Female
? Coloured
? Bisexual

Throughout my life these have proven to be obstacles from time to time. But now I'm fully embracing them as my superpowers.

No matter how many "boxes" you check, I encourage you to do the same x

??????

— Lilly Singh (@IISuperwomanII) February 25, 2019
Coming to terms with yourself as a member of the LGBTQIAP community and then having the ability to share that truth with the rest of the world is a testament to Lilly's bravery and self-acceptance. But often, people disregard the cultural intricacies of existing in this community and how your culture intertwines itself with your sexuality. So, as someone who identifies as an Indian-American lesbian, it is so inspiring to see such a well-known figure in the world and within the South Asian community to send this message of acceptance and, possibly more importantly, self-acceptance into the world.

Lilly was the first for me in many ways — the first South Asian internet personality I was introduced to, the first South Asian personality I got to see fight for mental health and openly discuss the importance of mental health, one of the first well-known celebrities I saw empower young girls to find their truth. She continues to inspire me every day, and especially with her new willingness to come out as bisexual. So from one South Asian in this community to another, I am so thankful to Lilly Singh every day.

– Kav Lakshmi
Lilly never ceases to amaze me. I'm so proud of her for being true to herself. The subject of sexuality within the South Asian community is still quite sensitive and at times taboo, and it definitely helps to have a big support system, which we've seen that she does in her immediate family. For those that are a little apprehensive about coming out themselves, I hope that Lilly's openness is a source of support and encouragement for others to live and embrace their own truths.

– Safeera Sarjoo
For someone who I found culturally relative to me growing up, watching someone that I heavily admire come out as bisexual and show people that it's okay to be themselves regardless of what others think is truly the biggest moment of 2019. Lilly is unapologetic when she needs to be, and is also a role model to many young girls who are now able to obtain an education through her new line of bracelets geared to empower women. As of this moment, many more South Asians are officially one step closer to living freely.

– Anjali Bhakta
Virgin. Bisexual. Single. These three terms have negative connotations attached to them, some in the South Asian culture and some in the Western culture. And for you to have borne the burden of these titles and then finally having the courage to shed these burdens by owning the f**k them – how do i even begin to thank you? Thank you for showing us what it takes to be true to ourselves, our own imperfect-yet-perfect selves.

– Aditi Paul
Lilly Singh has broke barriers and with that, taken on a position of representing brown girls and women everywhere. From her comedy revolving around her Indian to her How to Be a Bawse: A Guide to Conquering Life, Singh has brought South Asian culture to mainstream media time and time again when it can often feel rarely to see ourselves on screen. Seeing Singh be unabashedly herself gives us a nudge to do that same.