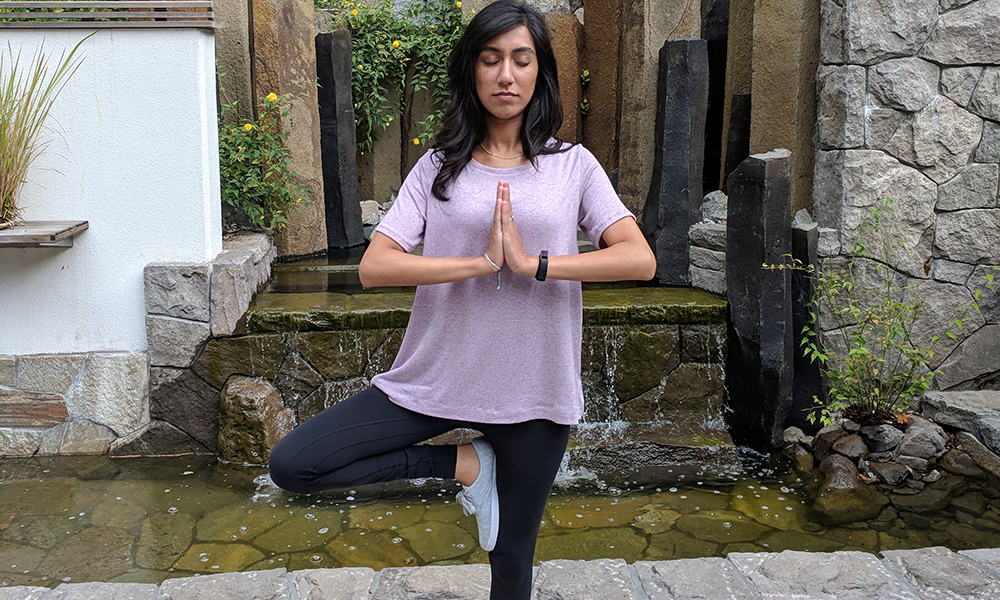 The year of 2018 was full of articles and advice surrounding self-care. Many articles and blogs explained how to de-stress and create some time and space for yourself covering everything from face masks and beauty products to essential oils and scented candles for your home. Many of us are constantly trying to juggle our careers, family, relationships, in-laws, friends, and social life—but the most pressing question I have is, when do we ever make ourselves a priority?
Suffice to say, within our South Asian community, mental health is a topic that is almost always hidden away or avoided altogether. The most common response is, "What would people say?"
This is a documentation of my personal journey with mental health and the harsh realities that I faced. I hope to provide support to those of you who have gone through something similar and can find solace or a sense of relation through my words.  
I will start by saying, you are not alone. It may seem that everything and everyone you encounter is against you. Your mind is constantly ping-ponging from anything between that project you are working on at work, your personal to-do list, your relationships, your marriage, your future, your in-laws, your children—yet, you still feel like you are not good enough or worthy enough. Well, I am here to tell you that you are worthy and you are good enough. It is great to have expectations but these expectations could potentially bring you unhappiness as well.
According to Julie Greiner-Ferris and Manjit Kaur Khalsa from The Yoga-CBT Workbook for Anxiety: Total Relief for Mind & Body, cognitive behavioral therapy dissects how the "habits of our mind influence our lives," which reveals that the person we speak to the most is ourselves. We are always with ourselves; our thoughts, emotions, perceptions, judgments. What we think, we become—a harsh reality that I was faced with in 2018.
I became more aware of the fact that I needed help, and I realized that the only person that could help me was me. I didn't know where to start or what to do, but I knew I had to start somewhere. So, I took to what I knew and enjoyed doing – yoga. While attempting to return to practicing yoga, I felt a sense of lightness and peace. This sense of lightness consumed me and I felt the need to wholly immerse myself in the practice so I started looking for a Yogi to teach me. I knew that the tranquility I felt on the mat, I could also train myself to feel off the mat. I wanted to fully understand what I was doing and why, and ensure that I had the proper technique in my poses.
It was an investment in myself and I am so glad I took the leap of faith. The journey through teacher training also introduced me to counseling which really helped to gather my thoughts and figure out how to navigate through all the negativity. In the South Asian community, there is a stigma surrounding seeking counseling for mental health purposes. It is so important to understand that seeking help is never a sign of weakness. You are investing in yourself and your mental health.
Six months ago, I would not have been able to write this as confidently as I currently am. The reason I am sharing this shortened version of my journey with you is that I have learned to cope with my depression, anxiety, and stress through the help of yoga. As a yoga teacher, I work with clients to help them through tough times, including depression, anxiety, and stress. I want to be able to help those who need it and are unsure of where to turn to. I look forward to hopefully guiding you through your healing journey.
---
The opinions expressed by the guest writer/blogger and those providing comments are theirs alone and do not necessarily reflect the opinions of Brown Girl Magazine, Inc., or any employee thereof. Brown Girl Magazine is not responsible for the accuracy of any of the information supplied by the guest writer/bloggers. This work is the opinion of the blogger. It is not the intention of Brown Girl Magazine to malign any religion, ethnic group, club, organization, company, or individual. If you'd like to submit a guest post, please follow the guidelines we've set forth here.