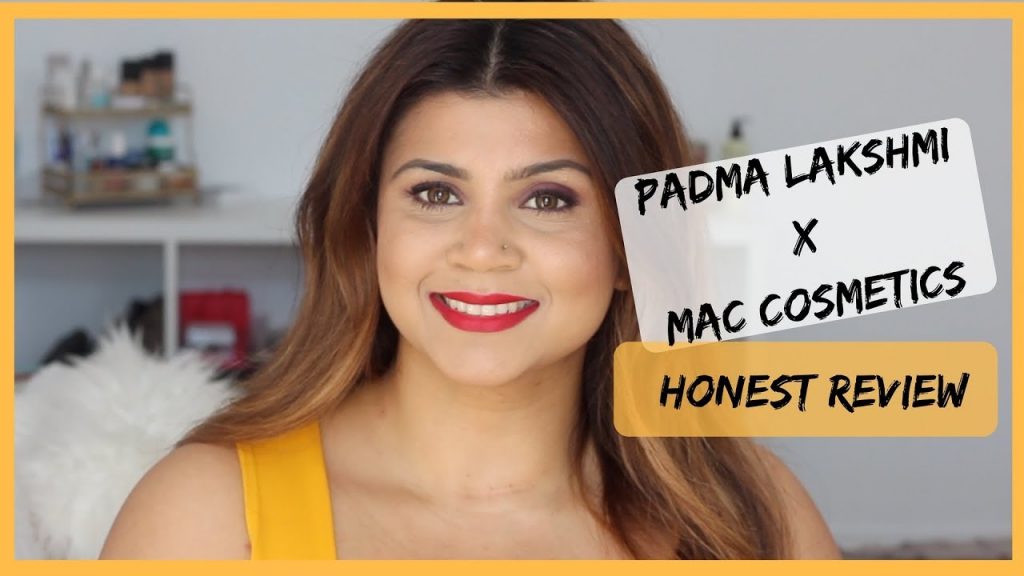 The queen of yumminess Padma Lakshmi dropped a capsule collection with M.A.C. Cosmetics so of course, we had to review it, and if you've got your hands on any of the 17 products — including the contour brushes, two eyeshadow quads, two shadow brushes, six lipstick shades, two powder blush duos, and three eyeliner pencils, tell us what you think below.
As for supermodel's thoughts on her #MACPadma collection:
"My interest in makeup long preceded the age where I even had my first makeup artist. I think part of it is because if you're a woman of color, you don't find those shades. You just become very creative in mixing them yourself. My mom will tell you the same story. I think I also just had a propensity for mixing colors. Mixing colors is not unlike mixing spices or cooking. I also think that there's a lot of self-adornment in the rituals of Indian culture," she tells Allure.
"I am super proud of this line as an Indian and South Asian. Of course, Mac is a globally recognized brand and the collection is also available worldwide, so to say this is a big deal would be an understatement.

In terms of packaging, it is a winner! The vibrant colours and patterns are so reminiscent of home. It feels very regal and authentically Indian, with the embossing and carved out metal.

There are definitely some winners here: The lipsticks are beautiful, pigmented and will look good on all skin tones. My favourite is 'Apricot Gold' — such a unique colour that you don't really see a lot of anymore. I tried the 'Moon & Shine' blush duo and safe to say might be a summer staple in my makeup bag. A gorgeous bronze blush with a golden highlighter that gives you the perfect sun-kissed, natural glow.

On the flip side, the eyeshadow quads get a big thumbs down from me. They lacked blendability, pigmentation, and staying power. The shadows felt chalky and dry. With the heightened competition in the Beauty industry, the standards for eyeshadow formulation is extremely high and unfortunately, this particular product from this line fell short. The eyeliners were good, but not great. Again nothing extraordinary in terms of the formulation to dish money out of your pocket!

Be sure to catch the full review by watching the video above, and tell me what else you'd me to give you an honest review of, ladies." — @NehalMehra