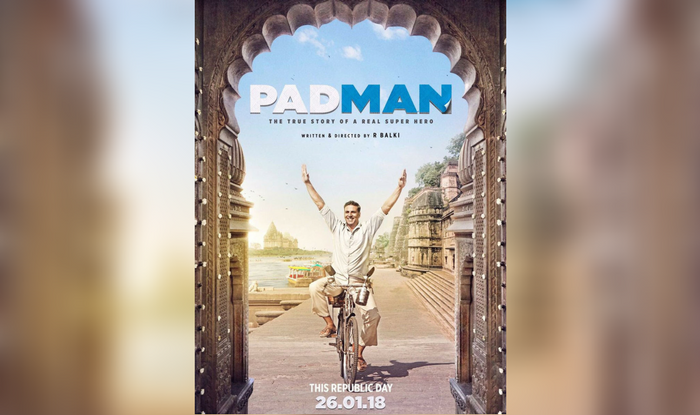 by Anjali Bhakta – Follow @anjaliib 
On India's Republic Day, 2018, Bollywood brings forth a story of one man's journey to prove to the world that women's health should be a top priority, and that menstruation is not something to be ignored or hidden out of shame with R. Balki's "Padman".
Based on the journey of real-life Tamil Nadu-based entrepreneur, Arunachalam Muruganantham, "Padman" follows Muruganantham's quest to create low-cost sanitary napkins for women and girls of all ages in rural India. His main goal was to provide sanitary napkin machines available in all female restrooms and at schools so that girls could have a healthy menstrual cycle and not suffer from bacteria. The film, starring Akshay Kumar (who also produced the movie with his wife/former actress/author, Twinkle Khanna), will hopefully change the mindset of men and take away the stigma of menstrual health.
For many of us women, this is a positive step forward. "Padman" is the type of superhero I've been hoping for and finally got. As a young South Asian desi who had the privilege of growing up with ready access to sanitary napkins and other feminine hygiene products in public restrooms and at home, I didn't have to deal much with the negative connotation that is associated with menstruation. But it is rewarding to see that there are men willing to help change the world for women.
As Akshay Kumar states at the end of the trailer,
"Bloody men, men bleeding for half hour like women, they straight dying."
This trailer has also shares the theory that if a man were in our position they wouldn't survive. And considering how strong women have to be on a daily basis, including having to deal with our menstrual cycles without complaint, "Padman" might be right.
I hope that this trailer brings as much to others as it did to me, for both women and men. There is the obvious worry that "Padman" will descend into a problematic trend of "Bollywood feminism", but with "Padman" also starring  Sonam Kapoor taking action with Akshay Kumar's character in the feminine hygiene quest, I have hope the film will follow through on the trailer's positive message.
---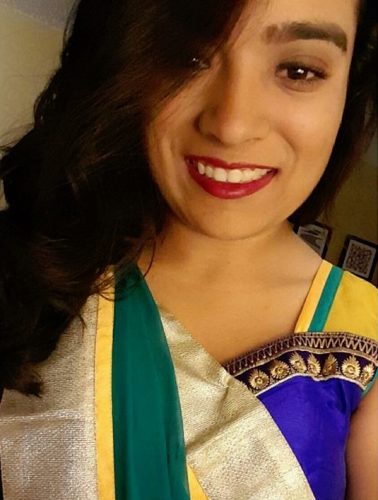 Anjali Bhakta is currently a business administration major who loves to sip on iced coffee and aims to travel the world. She grew up watching Bollywood films and can be found catching up on the latest Bollywood music and staring at photos of puppies! (Bhakta and her cousin are secretly avoiding marriage to open up a dog sanctuary).