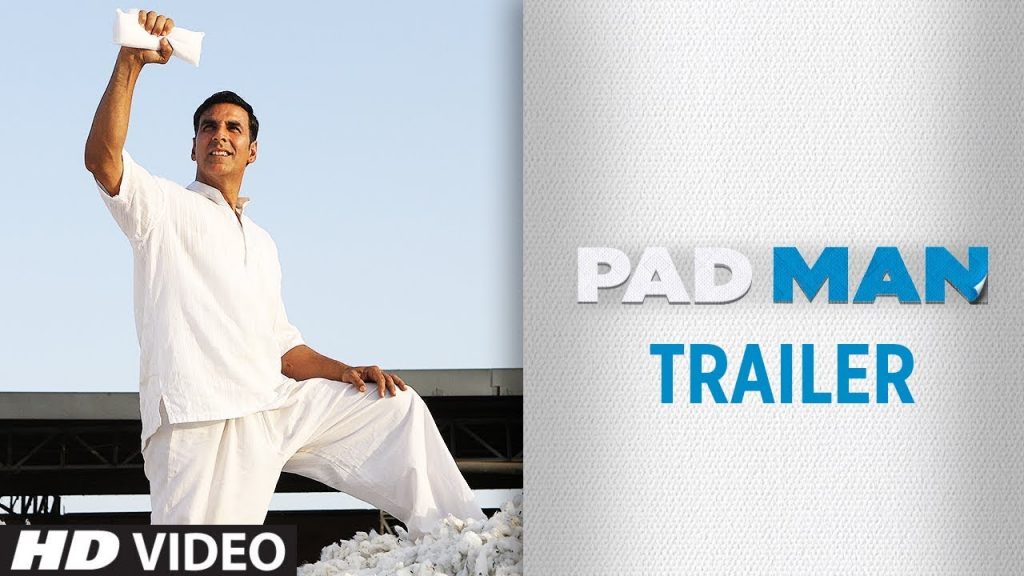 by Priyanka Gulati – Follow @Gulate
Inspired by the true story of Arunanchalam Muruganantham, and, in part, by Twinkle Khanna's short story "The Sanitary Man from A Sacred Land," 'Padman' seems an effortless blend of R. Balki and Akshay Kumar's latest brand — a socially conscious film packaged in a Bollywood rom-com.
Kumar continues with the latest in a string of vaguely nationalistic ventures including 'Airlift,' 'Rustom,' 'Toilet,' and now 'Padman.' Kumar plays the role of a doting husband and small-time mechanic, Laxmikant Chauhan, living in Madhya Pradesh, who becomes extremely concerned about his wife's menstrual hygiene when he finds the dirty rag she uses during her periods.
Just like Muruganantham, Laxmikant goes to the chemist to purchase sanitary napkins for his wife; amused when the shop-owner hands him the pads under the counter as if "charas or gaanja" and aghast at the 55-rupee price tag. His wife Gayatri, played by the incredibly talented Radhika Apte, is alarmed and embarrassed to be using such products and to speak to her husband about this "ladies' problem."
And thus the conflict is born. Chaudhary decides that he will make his own pads and continue providing comforts for his wife as he has before — by his own hand. Despite the embarrassment of his mother and sisters, Laxmikant persists in his creating and testing of the sanitary napkin, driving away his village his family and his loving Gayatri.
It's a rather sweet and simple first half. The setting of the Narmada is a respite from the usual tropes of Haridwar-Ganga, and it lends itself to some quaint one-liners; calling someone a "dheele naade ka aadmi" or "Narmada ka kachua." The scenery itself is beautiful, and the craft of the film is clear.
Kumar too shines in the role of a doting husband, attuned to the needs of his wife — whether it's creating a machine that will slice onions and spare her tears, or installing a seat on his bike to make her ride smoother. Apte, however, is wasted in her role as Gayatri. Despite their very obvious chemistry, she's given little else to do than weep into her hands.
As we proceed into the second half of the film, 'Padman' director R. Balki proceeds to lose the flow he's managed to create. Despite following Muruganantham's story faithfully — down to his discovery that it is, in fact, cellulose fiber and not cotton that makes up the pad — the second half of the film feels like it's been entirely fueled by Balki's imagination.
Enter Sonam Kapoor as, well, Sonam Kapoor. Playing the role of Pari, Kapoor helps Laxmikant realize his dreams and create a business model that will finally bring him success. Along the way, she, too, realizes that she wants to throw away her chance at a six-figure salary (Doing what? Don't ask, it apparently wasn't important enough to explain) and her (incredibly fake) tabla-playing skills to join Laxmikant on a manic-pixie-dream girlesque social work trip that us Delhi girls can only dream of.
As if her jumka-clad, kurta and trouser ensemble wasn't enough; Kapoor further indulged the Bollywood junkie in us by going ahead and falling in love with Laxmikant. She kisses him before he gives his U.N. speech (proclaiming "Ab main tumhare saath hoon" as she pushes him on stage), only to bravely swallow her ill-fated affections and book him a plane ticket back home to his wife, leaving her father to ask his tearful daughter the age-old: "Why didn't you tell him how much you loved him?"
Kumar, to his credit, tries to play Laxmikant with all of Muruganantham's innocence and tenacity, but still falls a little flat. While he succeeds in playing a husband and a man obsessed, Kumar's rendition of the Muruganantham-inspired UN speech smacks of an attempt at a national award. While Muruganantham's broken English commands respect and is the product of a self-taught man, Kumar's — complete with a laughter track — feels like acting, too put-upon and too much a caricature. Still, our Khiladi has come a long way, and it's clear that this subdued, revamped image will bring him much success.
At its core, Padman is a worthy attempt. It's a typical R. Balki film complete with an Amitabh Bachchan cameo, in full form as the Incredible India brand ambassador. The film thrives on its subtleties; Apte tucking in Laxmikant's shirt hurriedly before he cycles off to work, the women who come to own the machines Laxmikant builds, or one quick moment where we see Gayatri's brother berating his wife; nothing is said or added but we can see Gayatri making the observation behind him, the contrast need not be highlighted.
It's a shame, then, to see "Padman" fall prey to the same repeated statistics and unnecessary moral one-liners like "Mard hone ka asli maaza andar ki auraat jagane se aata hai" or "Ek aurat ki hifazat karne mein nakamayab insaan apne aapko mard kaise keh sakta ha." Despite all it aims to do, the film and it's characters still ascribe to the traditionalist mentality that underlines every Bollywood production and its rather disheartening to see Muruganantham's real story reduced to a two second credit in the last frame.
For all its faults and flaws, I feel "Padman" was an honest endeavor. While I cannot miss the irony of a film on such an issue focusing so thoroughly on the lead hero, or can ignore the rather bizarre #PadmanChallenge that sprung up on Instagram during promotions, we must remember how important these steps are (even if they are the bare minimum). The conversation must begin somewhere, and for a country where only 12 percent of women use pads (as Balki does not stop reminding us), this un-nuanced starting point is as good as any.
---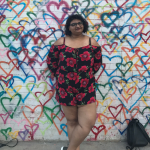 Priyanka Gulati is a writer, Bollywood fanatic and hazelnut coffee lover. When she's not swiping the burgundy lipsticks at Sephora she can be found starting unnecessary fights on Twitter. Follow her @gulattee.