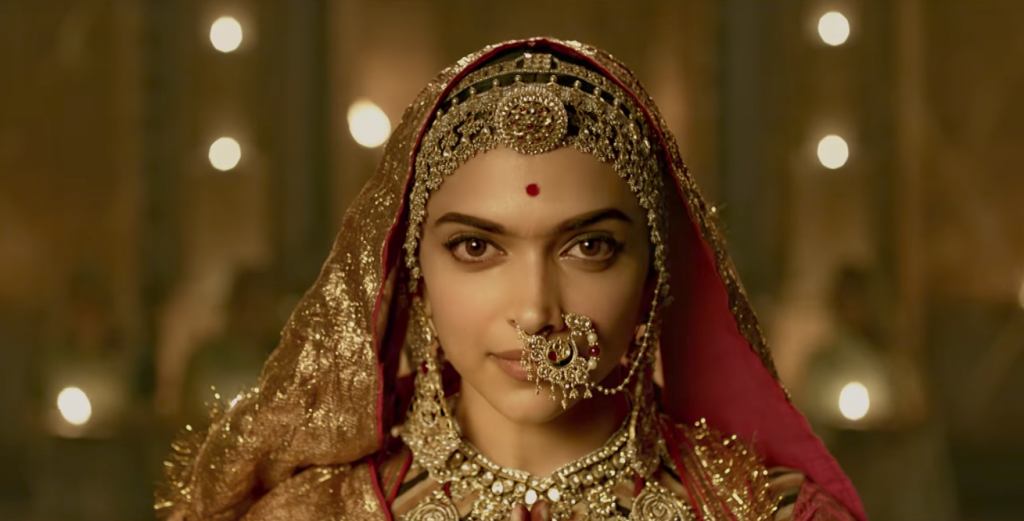 Sanjay Leela Bhansali is back.
The trailer of the much-awaited epic period drama "Padmavati" released this week, and, as expected, it certainly did not disappoint — visually, musically, or cinematographically. Starring Deepika Padukone, Ranveer Singh, and Shahid Kapoor in the lead roles and slated to hit theaters on December 1st, the film tells the fictionalized account of the real Rani Padmini, a Hindu Rajput queen who was pursued by Alauddin Khilji, a Mughal ruler.
With the movie starring three of the best-looking actors in Bollywood and directed by the legendary SLB, there was no doubt in my mind that the trailer was going to be a sight for the eyes. However, with Singh and Padukone being the leads, Padukone playing a Rajput queen, and the overplayed and overused Hindu-Muslim/Rajput-Mughal rivalry, the trailer simply left me reminiscing and thinking that "Padmavati" may just be a fusion of "Bajirao Mastani" and "Jodhaa Akbar" together.
Let's take a look at some of the stills from the "Padmavati" trailer in comparison to that of "Bajirao Mastani." The use of certain colors, the set, and the contrast between the vibrant Rajput garments and the diabolical and ominous presence of Khilji reminded me of the color schemes used and the depiction of Singh's character in "Bajirao Mastani."
Ranveer Singh in "Bajirao Mastani":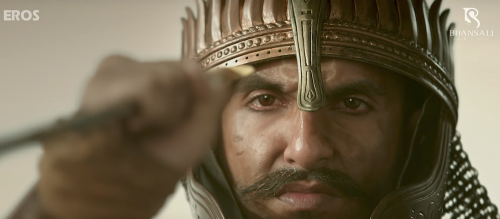 Ranveer Singh in "Padmavati":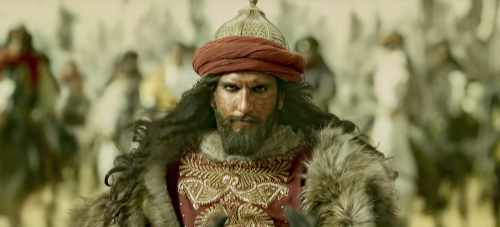 Scenery in "Bajirao Mastani":
Scenery in "Padmavati":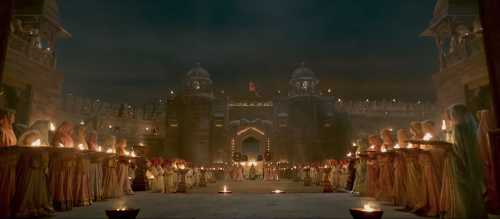 In fact, as I watching the trailers of these films and had muted one while playing the music from the other, the music seemed to have fit perfectly for either film! Coincidence? I think not.
It's hard to not think of Aishwarya Rai's iconic role as Rani Jodhaa in "Jodhaa Akbar" when looking at Padukone playing the same type of character. My jaw dropped in amazement when Padukone first appeared on my computer screen, but I immediately wondered if she could live up to the standard set by Rai in the Ashutosh Gowariker blockbuster. Yes, it makes sense that they both are dressed in similar jewelry and garb, but here's a comparison of both of their looks:
Aishwarya Rai Bachchan in "Jodhaa Akbar":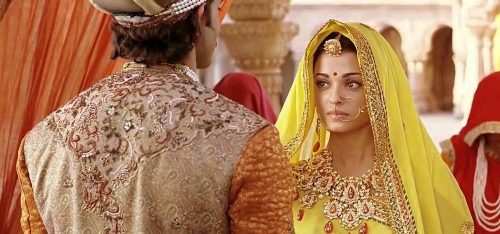 Deepika Padukone in "Padmavati":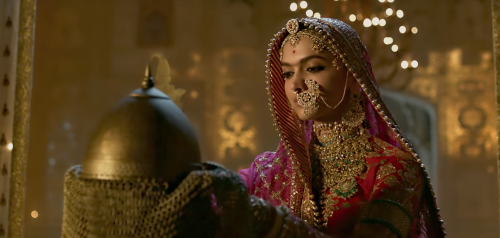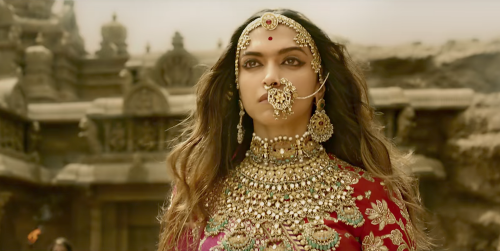 I know, I know: I'm probably nit-picking at the little details when I should be looking at the bigger picture and the fact that "Padmavati" is a supposed woman-centric film (why does it have two male leads though?) with an entirely different premise. That's just it, however. Sanjay Leela Bhansali seems to be focused on the little details, making every aspect of his sets and characters meticulously perfect rather than on the fact that his recent films usually lack a fully developed plot and center around the same themes of love triangles, historical(ly inaccurate) dramas, and war (and using the same two leads over and over again).
Trust me, I want this film to be as good as the trailer looks and for my fears of seeing the same film over again to be dispelled just as much as you do. I'm super excited for the Shahid, Deepika, and Ranveer trio and the magic they can bring to the screen, and for the toe-tapping, adrenaline-surging music that is bound to come. Let's hope that SLB serves justice to Rani Padmini's story and creates a riveting narrative in addition to his hallmark cinematography and character development. See you in theaters on December 1st!
[Images for 'Padmavati': Screenshot/Viacom 18 Motion Pictures; Images for 'Bajirao Mastani': Screenshot/Eros International; Images for 'Jodhaa Akbar': Screenshot/UTV Motion Pictures]
---
Tina Lapsia is a law student at the University of Pennsylvania and a graduate of the University of Connecticut where she studied political science and economics with a minor in Spanish. She is passionate about politics, social justice, and women's rights. Tina is a fervent Bollywood fan and dance enthusiast and is currently a member of PENNaach; when she's not listening to Hindi music, you can find her dancing to it! She aspires to have a career in international law while somehow being a dancer in Bollywood on the side.