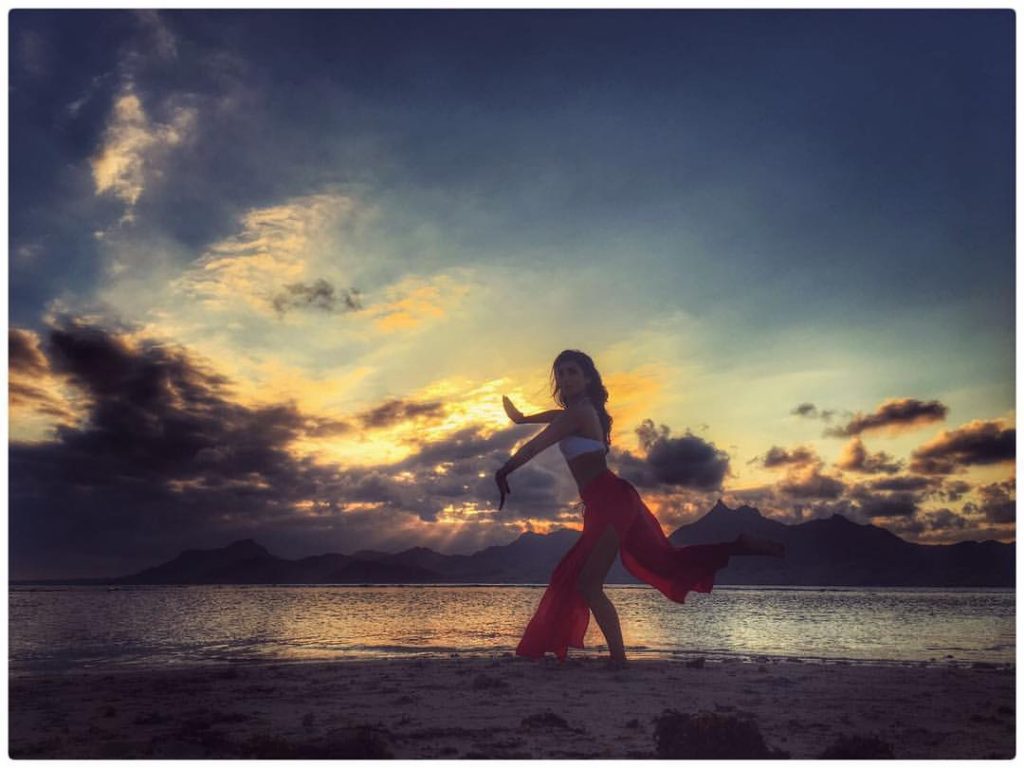 by Jinal Shah – Follow @jinaltshah
Pallavi Sharda had a bumpy start to her Bollywood career, but this Indian-Australian actress is determined to cement herself in the industry as a powerful performer with her next film. The "Besharam" (2013) and "Hawaizaada" (2015) actress is set to play a pivotal role in "Begum Jaan," a period drama starring Vidya Balan.
Sharda, a trained Bharatha Natyam dancer, was recently in New York City to participate in the Daybreaker dance movement. Brown Girl Magazine caught up with her at her dance studio in Manhattan to discuss her upcoming film, her role in the Oscar-nominated film "Lion," her journey to Bollywood and her experience working in an industry that is notoriously nepotistic.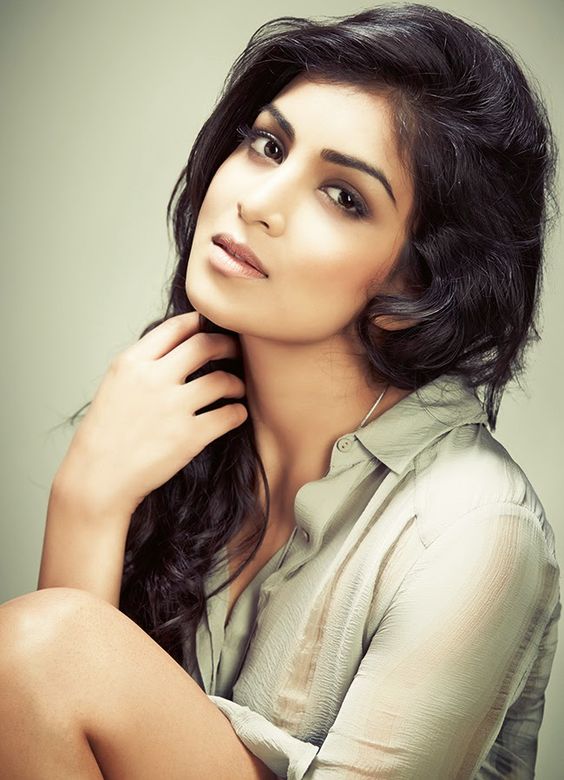 Tell us a bit about your upcoming film, "Begum Jaan." What attracted you towards this role?
"Begum Jaan" is a Hindi adaptation of stellar Bengali film "Rajkahini." It is a very women's centric film and that is what attracted me. I've been working overseas and was coming back to an Indian film after a very long time so it was very important that I played a role which resonated with me, my own believes and my idea of what we as actresses should be portraying, especially if we want to make a difference in the society. [My character, Gulabo] has a lot of grit, she has a very interesting graph, a greyness to her character and is an interesting juxtapose against the other characters in the ensemble film.

And obviously being able to work with Vidya Balan was something I really wanted to do. She is amazing as an actress and as a person.  I have a lot of respect for the fact that she is someone who came from outside the industry, that's been my journey and so to work with people like that was very refreshing.
Can you share with us your experience working on "Lion?"
"Lion" is phenomenal. I have a lot of respect for the director, Garth Davis. He is also from Melbourne so there is always a bias there when you come from the same hometown. Also, I knew Saroo's (Brierley) story, I read his book. For me the story of a boy of Indian origin, who grew up in Australia, looking for home immediately resonated. It was different in some ways, but I too went in search of my homeland. I packed my bags and left for India when I was very young. A lot of it was to do with my Bollywood dream but somewhere it was also a question of identity. And I, as a first-generation Indian-Australian, am very passionate about telling those stories. It is phenomenal that the story about cross-cultural heritage is being told in this way on a big stage and in front of so many people.
Can you talk about your journey, why did you want to become an actress? And why Bollywood?
I dreamt of being a Bollywood actress since I was very young. I watched my first Hindi film when I was two or three years old. My father was a film buff and for him, Bollywood was a mechanism to teach my brother and me about our culture and our language. I was hooked because I always loved rhythm and dance and Bollywood provided me that in a way it was relatable and exotic and different being a brown girl at school. I was really enchanted by it, as it happens with many diasporic audiences. Bollywood becomes that connection with India and it really was for me. As a kid, I used to walk around with bindis, chunnis and chudiyaan and would say I want to be an actor and a dancer and somewhere I really started to believe it and it didn't go away. As I grew older I stopped talking about it but I silently harbored the dream and made a plan to escape after I finished law school.
Growing up, you had a certain image of Bollywood. Did that change when you entered the industry?
Yes, I guess. You think of [Bollywood] in a very idealistic way and when you go there you realize it's an industry like any other. It has its own ways of working, has its own politics and biases. I really went there with rose tinted glasses thinking, 'I am a dancer and an actor and here I am guys, I know you have been waiting for me!' But it was very different, people were very protective of their space and I understand it because everyone wants to work and keep the work and sustain themselves.

But I really believe that if more people were allowed to work then more work would happen and more films would be made. Unfortunately, when you come from nowhere you don't have a foot to stand on and have that conversation with anyone. You are viewed as just another girl who wants to come to Bollywood because it makes you famous and glamourous. But that wasn't the reason I came to Bollywood. I always say I had a more glamorous life growing up in Australia then I did when I moved to Mumbai.
So how did you manage to bag roles then?
It was hard. I knocked on doors, made cold calls, I did everything I could. I made lists, pretend to be someone and sent out emails recommending me to people, I attended press conferences pretending to be a member of the press. The things I did at the age of 21 were ridiculous but I was determined. I was literally a girl with my bags at Mumbai airport once. I just turned up! I told my parents I was going to go to JNU to do masters and went to Mumbai instead. I don't know where I got that courage from.
Kangna Ranaut recently mentioned that Bollywood is largely nepotistic, what is your take on that?
It is nepotistic. I arrived at a time when Bollywood in its traditional sense was still at its peak. It was still about the hero system, it was about the glamorous heroine and not having a mind of your own when you walk onto the set and I had bad experiences voicing my opinion, I still have them. When people do wrong by you and you call them out they don't like you and don't want to work with you. I still experience that and I think it is really unfair.

It is really brave and very necessary for someone like Kangana, at the level that she is, to say what she said because she is obviously been through a lot and I relate immensely to what she must have been through. I think the more actresses support other actresses, the better. The more you are threatened by new people and hold on to the work and space to yourself, creativity is lost. If you kill the creative energy or creative people because you are mean, it's never going to serve the industry or the art.
One of the hottest topics in Hollywood lately has been the "F" word. What is your take on feminism? Are you a feminist?
I am a feminist. I believe in furthering the status of women in society. I think it is very important that we don't forget, don't become complacent about how women are treated. Equality, equal pay, equal rights, are very important. Particularly living in India I am very aware of the discrepancies between how women and men are treated, how women and men are valued as children, how victims of assault are treated. As a woman, it is very important for me to fight for women's rights. I have experienced women not supporting other women and I really believe that is one of the worst things that can happen.
Can you tell us about your future projects?
I have a travel show on Discovery, which is a sort of documentary around me and dance. The show tracks my journey in Asia from Delhi to Bangkok. I also have an Indian music video releasing in few months, then I am flying to Australia to start my first ever TV series in a leading role. Later in the year, I have lined up an international feature film.
Here's our 'Rapid Fire' round of questions:
Good script or good director? Good director
Favorite genre? Comedy
Describe Bollywood in one word? Colorful
One Bollywood role you wished you were offered? Chandni
Fame, money or critical acclaim? Happiness
If not in the film industry, where would you be? I'd be a yogi in a forest
---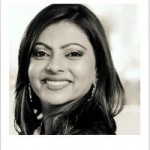 Jinal Shah is a New York-based freelance writer, who specializes in news, health, food, travel and lifestyle. She loves to travel (paid for or otherwise) and knows the difference between a traveler and a tourist. Shah also believes that the best stories come from Mumbai's locals. And when she is not writing, she can be found on the sidelines observing people and the world at large.