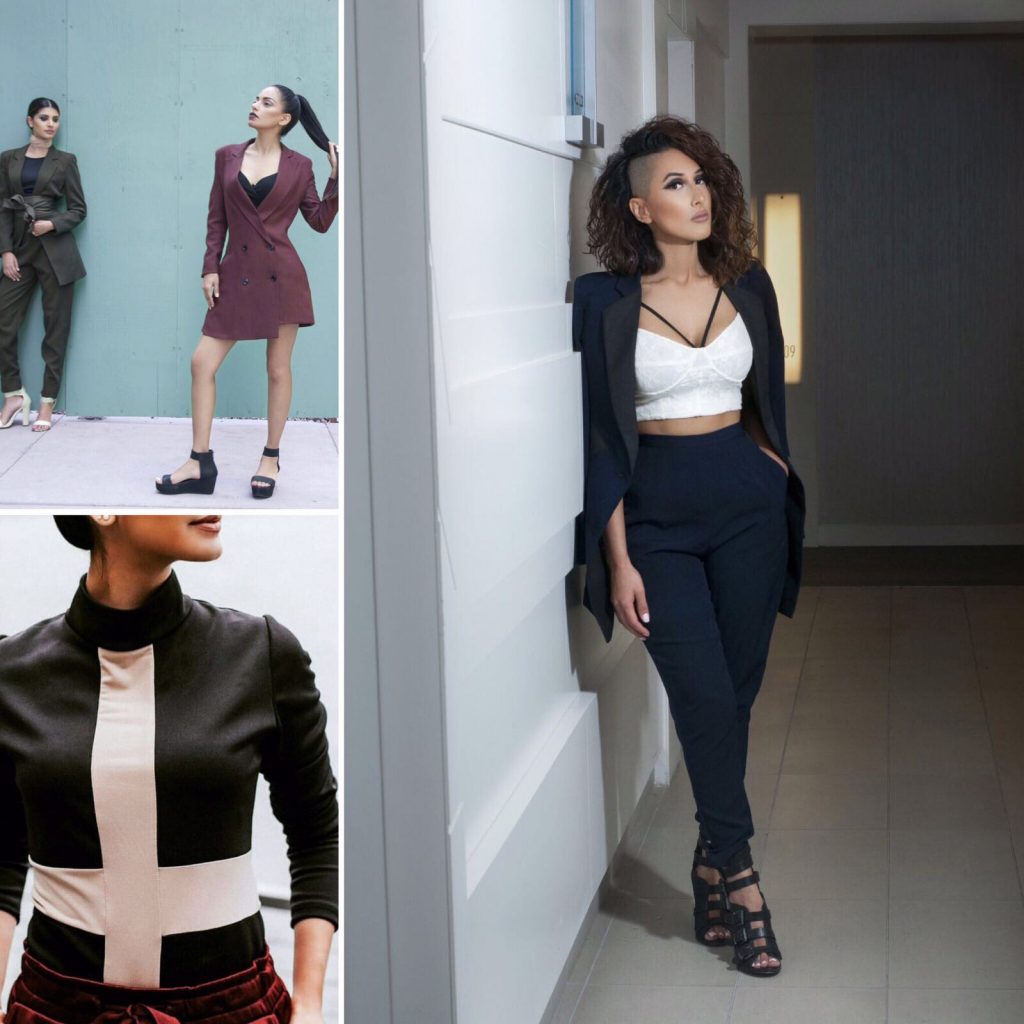 by Sandeep Panesar – Follow @PanesarSandeep
Lapels, trousers, blazers—these words are often associated with a man's wardrobe. To go "suit shopping" means to sift through racks and racks of multiple fit blazers and pants, for men. Because who else really wears suits to work, right? Wrong!
With gender norms and roles changing, the multifaceted world of fashion is also quick to bridge the gap between a tailored fit suit and women. Still not catching the drift? You're not alone. While many retailers limit women to skirts, dresses, and bell-bottoms when it comes to their work attire, independent labels and fashion designers are understanding the need for the tapered suit in every working woman's wardrobe.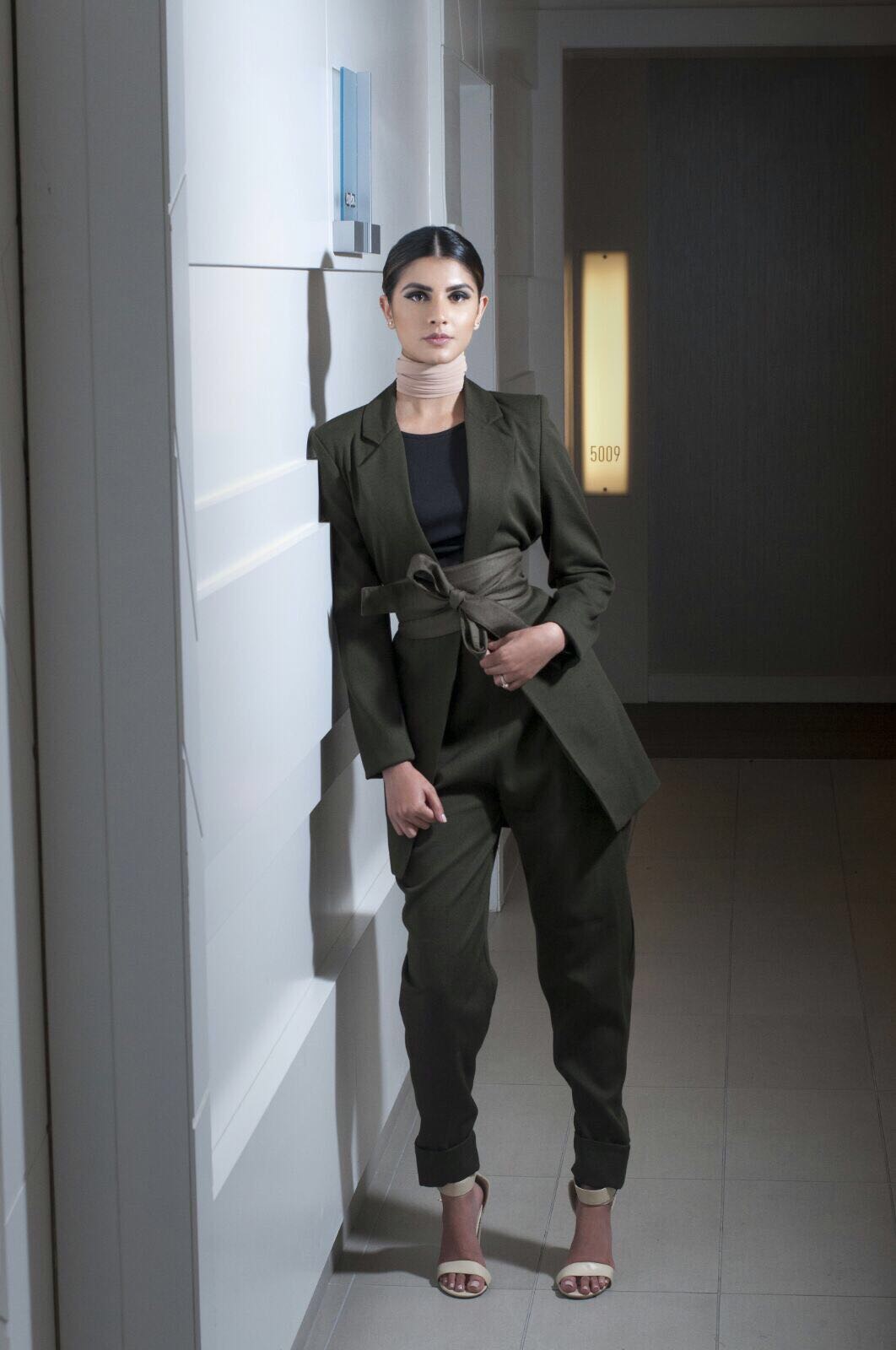 [A well-tailored suit will always make a woman feel empowered.]
So, enter the story of designer Gagan Panesar, her label PANACHE MMXVII, and her take on the world of pantsuits—we'll give you a hint, it has nothing to do with men!
In an exclusive conversation with Brown Girl, the Canadian fashionista gives us insight into her journey as a debutant designer and the inspiration behind her brand. Gagan takes us into the world of her "unconventional corporate," and here's what she had to say: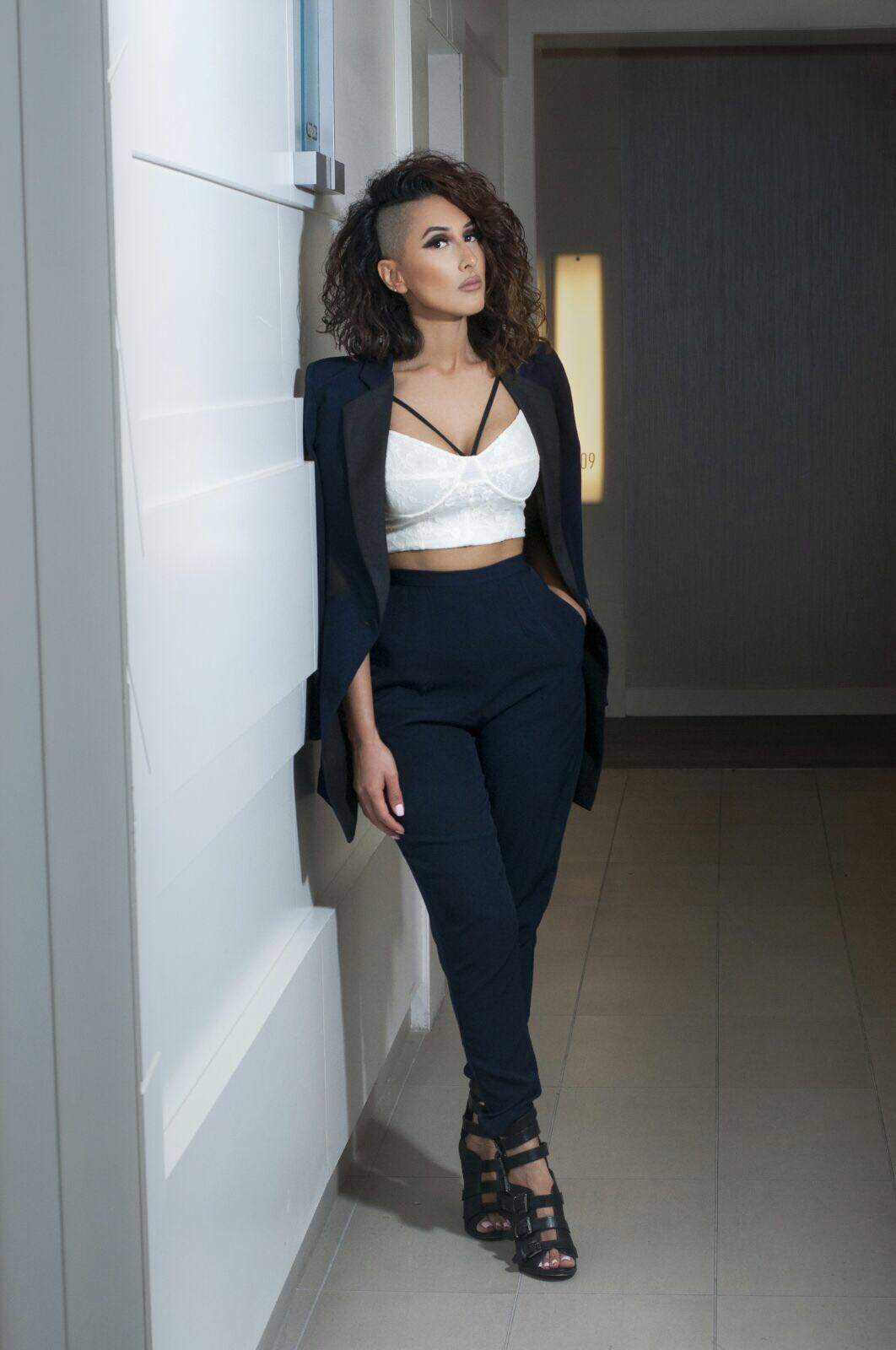 [Canadian designer Gagan Panesar felt there was a void in her closet of pantsuits that she can wear to work while making a fashion statement. Thus, PANACHE MMXVII was born.]
1. Tell me about yourself.
I graduated from business marketing and originally wanted to pursue a career in a luxury cosmetics company as a marketing manager. But during school, I landed a retail job in lux menswear and after graduating, I decided to stay in retail; it grasped my interest and it had everything to do with the world of fashion. I also enjoyed dealing with clothing and putting looks together and styling men for their events. Despite my role with the retailer, I was always looking to grow and move ahead in the industry so I chose to further my career and work for a luxury Canadian brand—my life honestly changed from here. I met new people, worked with high influencers in fashion and I found a mentor and role model that really inspired me to grow and develop myself. This person made me realize my potential and passion for entrepreneurship and I soared to new heights.
2. What inspired PANACHE MMXVII, and why that name?
Being in a professional and retail environment, I found a major void in my own closet in wardrobe needs in comparison to the men I was working with. There isn't much out there from a women's retail standpoint that would entice me to make a fashion statement while being able to present myself, professionally. I was never really interested in buying your staple black, blue, or grey blazers. I wanted garments with more edge and character. I also wanted garments that are luxury but affordable. So I literally decided to take matters into my own hands and started my own label.


I decided to name it PANACHE MMXVII because the word "panache" means 'A flamboyant confidence of style and manner,' and there are no better words to describe my garments. When you're dressed a certain way it makes a woman feel extremely confident on the streets, at work, and when talking to people; dressing the part is so crucial and so is being powerful, confident, and empowered, and I strongly believe that all those feelings come with a well-dressed woman.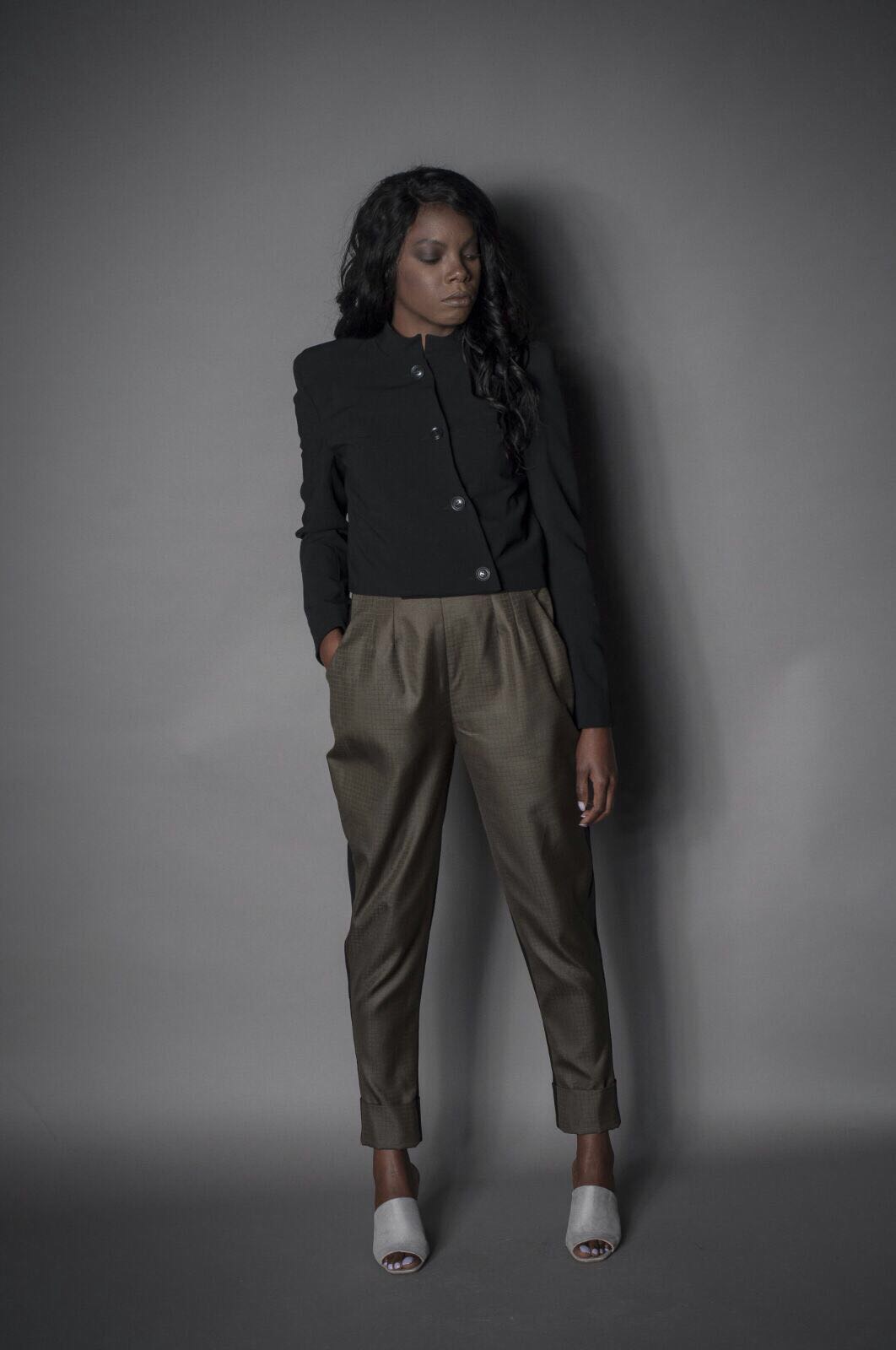 ['The Dark Night' collection is meant to make women feel elegant and sexy.]
3. Let's talk about your first collection 'The Dark Night.' How did you come up with the theme?

The Initial collection is a capsule collection. Capsule meaning key essential pieces you can transition from work to streetwear. It's a fall collection so the color palette speaks to the season itself. Given the fact that it's darker when I think of 'The Dark Night' I think elegant, I think rich, I think of sexy—that's exactly how women should feel in a PANACHE garment.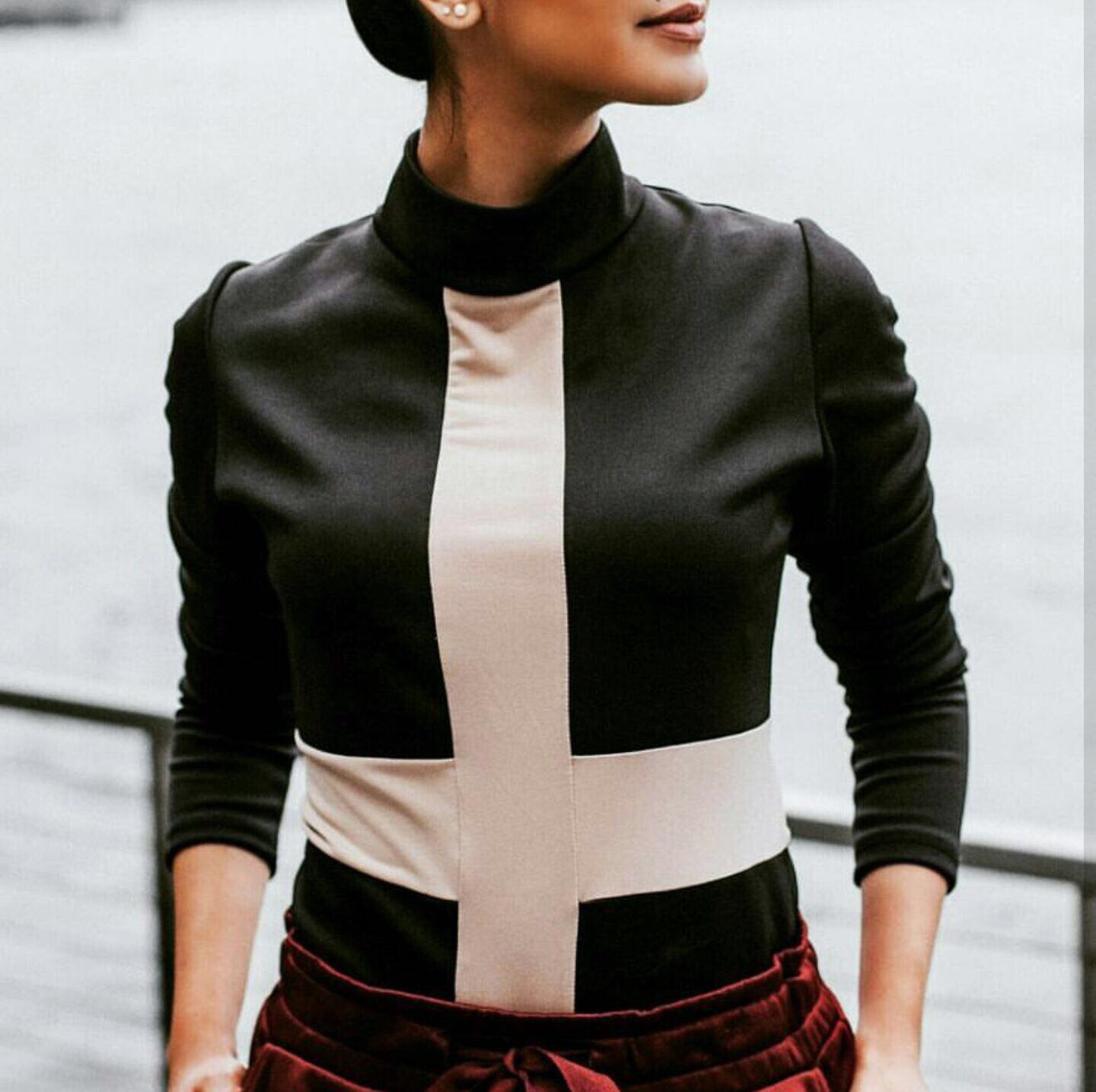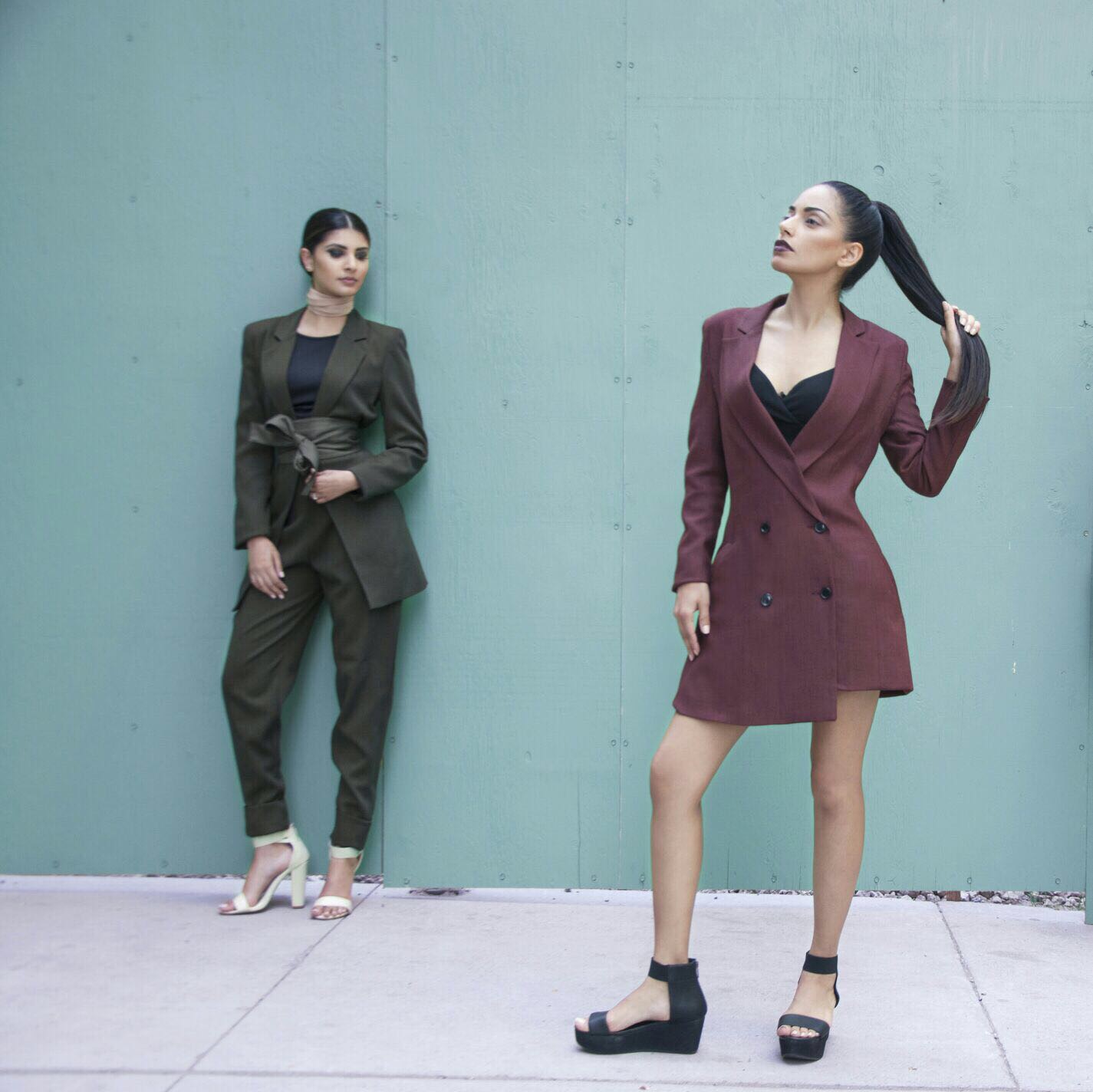 4. How difficult is it to make a niche for yourself in a category of the fashion industry (suits and blazers) that is primarily dominated by men?

In today's generation, it's not that difficult to get your foot through the door because everything falls under the fashion cap. There are so many ways to create fashion and the looks, and they're not gender-specific. There is no dominating gender role in the industry anymore. In the time that we're in now, women are making their way up in the corporate world, and they're doing so fairly quickly; they're steadfastly moving up in the entrepreneurial ranking as well, and with that, they need the appropriate suits.
5. What is one roadblock you have faced as a debut designer?

One roadblock would have to be getting myself out there and the continuous struggle to update the marketing strategy. I've always understood the importance of connecting with people and influencers in the industry, it's just a matter of doing it properly and getting yourself in the right place.
6.  What is the one element of the fashion industry you want to see change?

A lot of the looks you see on the runway aren't meant to wear on a daily basis and that's something that should change. Leading designers are creating looks that are limited to certain events; what's featured on the runway should be versatile.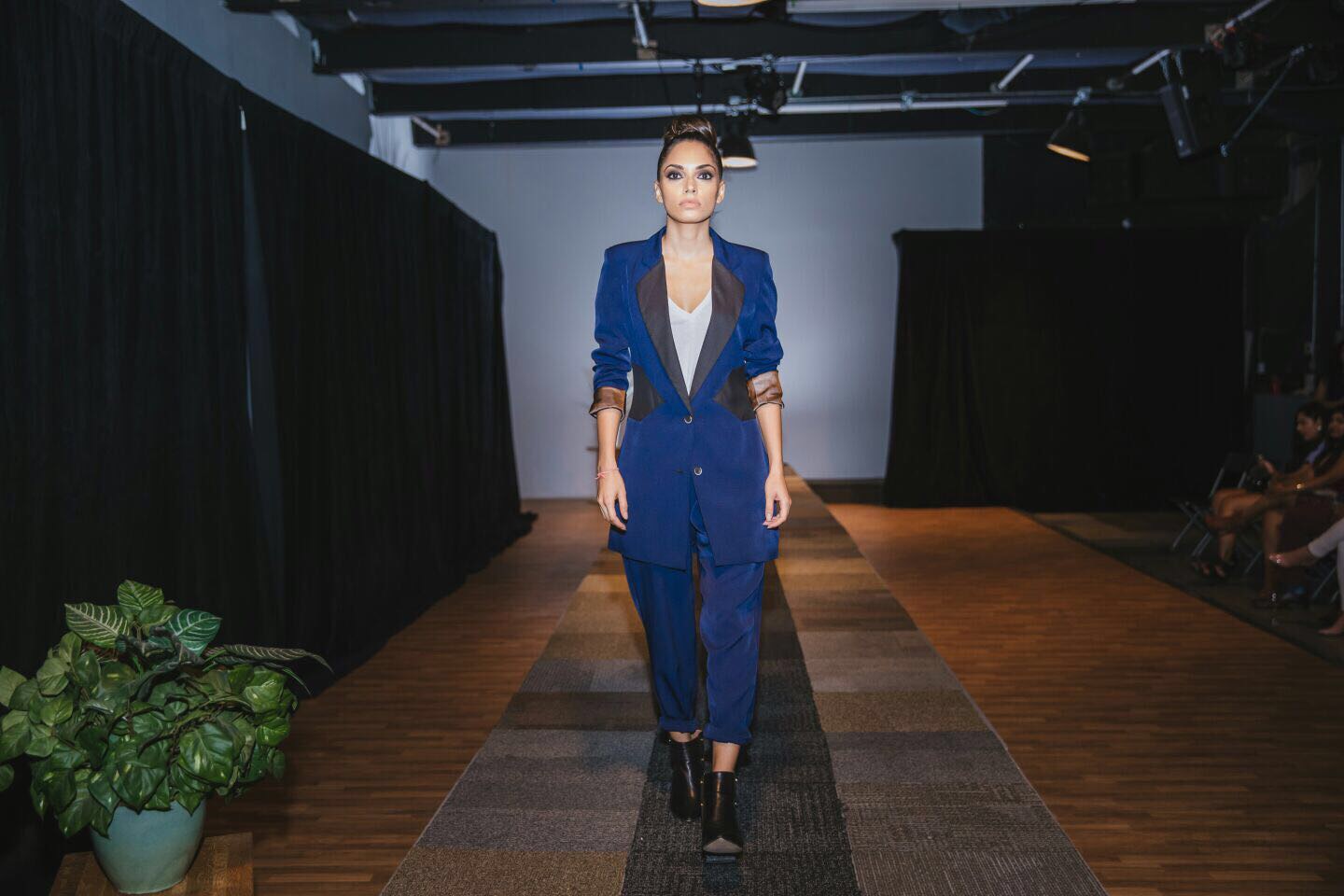 [Runway fashion should be versatile and not catered to just one event.]
7. What is one fashion faux pas you advise against?

I actually have two! People shouldn't pair black and brown together, ever. And, ladies, please don't pair booties with full-length trousers. If you're choosing to wear booties this fall, please ensure that your pants are cut at the ankle.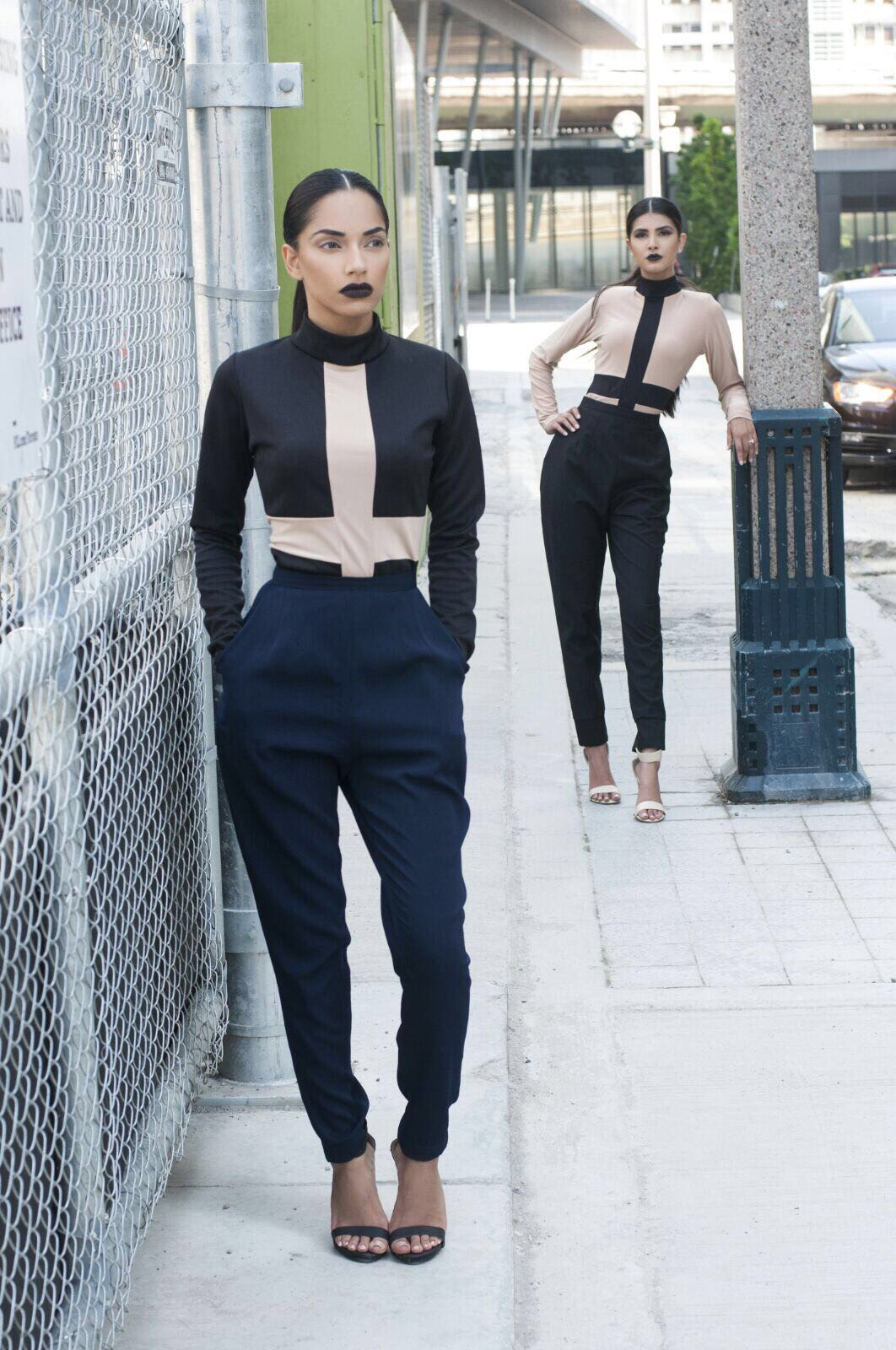 8. What's your go-to look right now?

Ripped contemporary fit jeans, ankle booties, and classy blazer with an over-sized tee shirt!
Click here to see Gagan's full capsule collection.
[su_divider]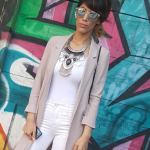 Sandeep Panesar is an editor, and freelance writer, based out of Toronto. She enjoys everything from the holiday season to the cold weather, and the warm beverages available in the winter months- a true Canadian, eh? When she's not binge-watching her favorite Bollywood movies, or sipping on tea and gorging on pakoras (or Timbits), she's keen on highlighting the pulse of community issues through her writing assignments. Sandeep is driven by her passion for fashion and writing, and uses both as catalysts to express her individuality; she's an avid believer in the power of the word.