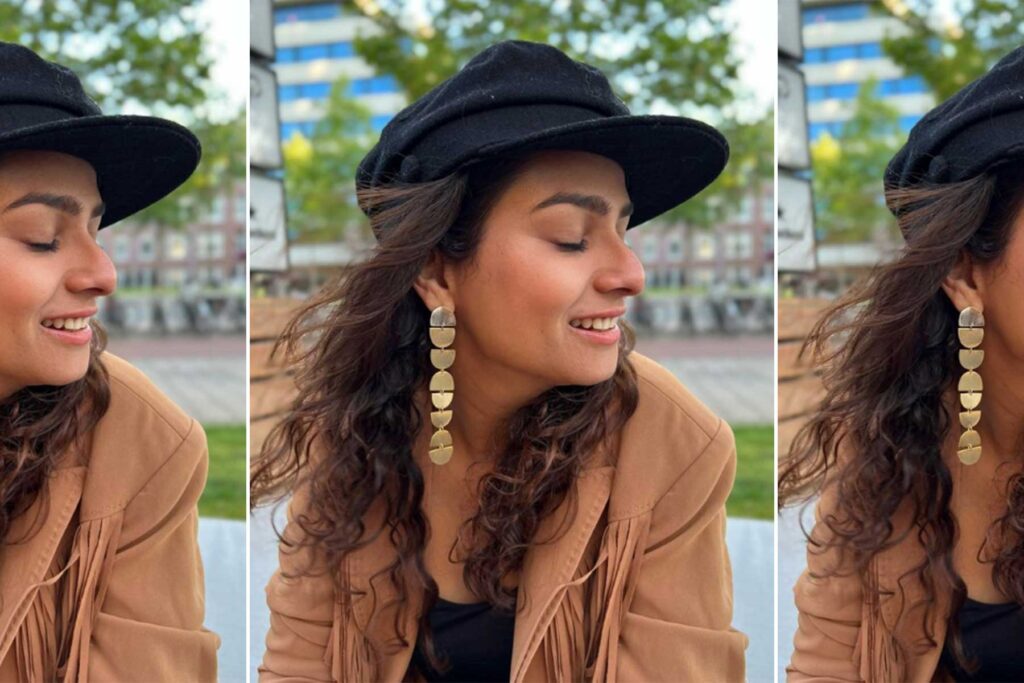 Panchami Ghavri is known for her stellar casting abilities in the buzzing entertainment industry, Bollywood. And when she's not busy finding the perfect artist for a role, she's living her best life — cue Zindagi Na Milegi Dobara!
Ghavri's passion for food and travel speaks loud and clear — her Instagram is flooded with pictures from her many adventures around the world while gobbling down some of the most delectable foods.
So, what's life like for a woman whose passion and profession are almost polar opposite? Well, we're about to find out. Ghavri gave Brown Girl Magazine an exclusive interview, and it went something like this:
Tell us a little bit about yourself.
I work as an independent freelance casting director. I started as an assistant director on Wake Up Sid [and] then eventually, life took me towards casting. I think my people skills were and have always been my strength, it's what got me into casting. I assisted Nandini Shrikent that's how I started my journey in casting.

Not many people know this but I'm a crazy foodie and I do everything I can to travel the world.
View this post on Instagram
What are some of the drawbacks, if any, of being a casting director? Is there something you'd like to see done differently in your field?
I'm doing all the things I'd like to see change. We're a very progressive and inclusive setup. There are no hierarchies in my team. We are all equal.
Have you ever considered a career in acting?
I did a few theatre shows when I was studying abroad and also back home with Akvarious. [I] enjoyed it, but I think I'm better behind the camera.
Talk to us about your passion for all things fashion, beauty, travel, and food.
Travel and food are my whole life. I think I earn money just so I can eat and travel! Fashion has always been a part of my life given my sister's influence in my life. If I wear something she doesn't approve [of], I'm so screwed. Beauty is a new world to me, but lately really been enjoying it, given how mindful people have become about sustainable and cruelty-free products.
View this post on Instagram
You are known to make mindful fashion and beauty choices. Can you expand on what that means?
Yes! It's very alarming what the future is looking like with climate change. It's so important to enjoy fashion and beauty [while] keeping nature in mind. I've stopped purchasing new things without donating something. We don't realize what something just lying around [in our closets] means to someone else who thought that they can't have it.
View this post on Instagram
What are some mindful fashion and beauty tips that you can give to our readers?
I'd say most definitely purchase cruelty-free products. Donate as much as you can because preloved fashion is cool. And of course, reuse and re-wear. Own it! There are a million ways to style the same piece differently. I would also suggest buying only as much as you need while supporting brands that are zero waste.
For someone who has a demanding career, how do you make time to do the things you love? What's your balance mantra?
I wish I had that answer, ha! No, I'm kidding. I try to focus and make the most of my day. Some days it's easier than others. I like to travel I think that's my switch off to reinvent.
View this post on Instagram
Since you love to travel, where is that one place you'd go over and over again?
Hands down NYC, I studied there I love the city. I wish to live in Amsterdam someday.
On food: a single dish that is synonymous with your personality?
Fried chicken/pizza. There are so many!
And the fun has just begun! Want to hear more from Panchami Ghavri? Tune into an exclusive Instagram LIVE with her on Tuesday, August 9 at 7 a.m. EST and 4:15 p.m. IST!