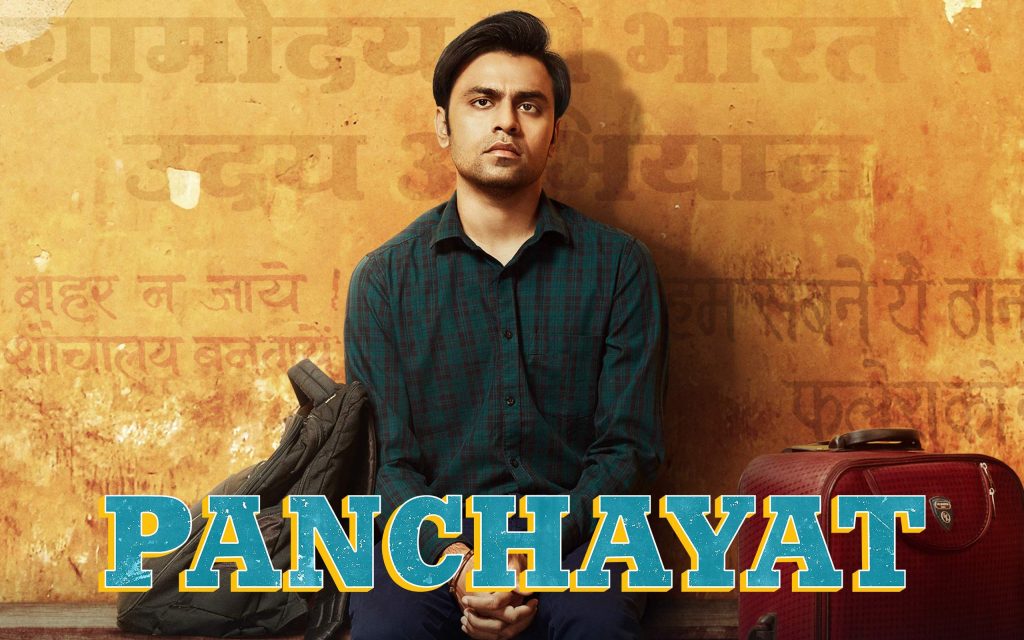 The opening shot of "Panchayat" is a single lane road in the middle of nowhere. A lone, blue bus is rattling at a medium pace surrounded by brown, bare fields of dry North Indian heartland. Jitendra Kumar, who plays the protagonist, Abhishek Tripathi, anxiously asks the bus conductor if we've reached Phulera. Here, we go into a brief flashback in which Tripathi and his friend Prateek are in a multiplex, talking about Tripathi's upcoming job as a secretary of the village council, or panchayat of Phulera.
Like most other engineering graduates, Tripathi wants a good pay package and the perks of urban life. He doesn't want what his well-meaning, better-paid friend calls "the chance to be Swades ka Mohan Bhargav." But Tripathi grudgingly takes on a low-paying, low-profile job in a tiny village in U.P because it's better than staying home jobless. Tripathi is glum and wishes he had worked harder in college. I was intrigued as I remembered similar feelings of despondency as I graduated with an MA degree from Dartmouth College without a job offer in hand last year.
"Panchayat" is an original production of The Viral Fever (TVF), the production house that pioneered the web series revolution in India with "Permanent Roommates" back in 2014. "Panchayat" premiered on Amazon Prime in early April and garnered universal acclaim from such leading critics as Anupama Chopra, Rajeev Masand, and Rahul Desai, among others. The show also currently has an 8.8/10 rating on IMDB with more than 19,000 votes.
Looking at the show's popularity, it is clear that "Panchayat" succeeded in breaking through the clutter, which is no easy feat. There is more content than ever, in all genres and formats. Talking about Over-the-Top (OTT) content in India, Chopra said to me,
"Streaming content in India is still a hit and a miss, but it's wonderful that there is so much variety."
"Panchayat," which Chopra said is keenly observed and insightful, is a hit with critics and viewers alike, with viewers finding themes of social isolation and difficult choices increasingly relevant in this COVID-19 world.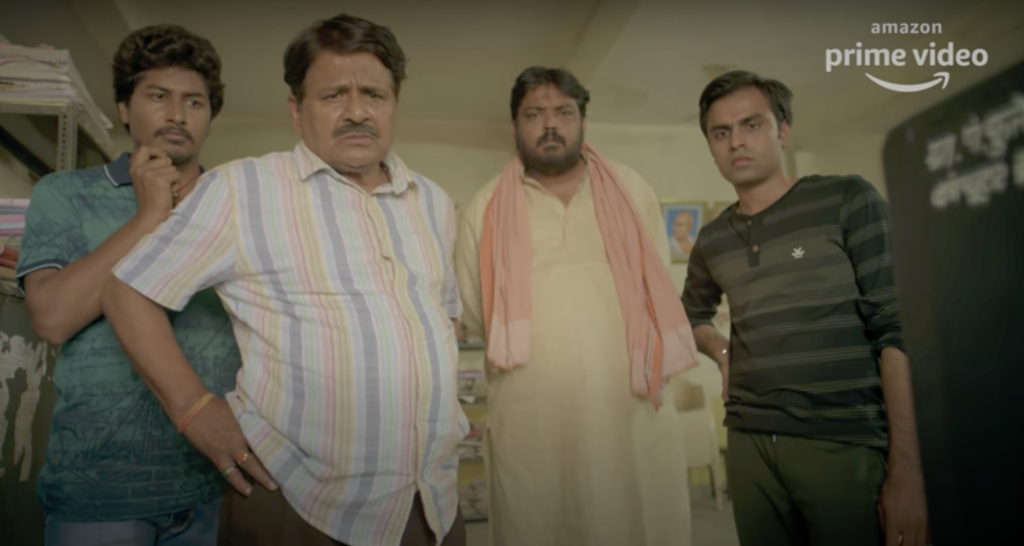 The eight-episode series follows Tripathi's job and life in Phulera. It is an authentic portrayal of life in a tiny village in desi badlands. Neena Gupta plays Manju Devi, the village council head, who is happy to stay home and let her husband Brij Bhushan Dubey, essayed by Raghubir Yadav, take charge. The village politics play out well, with Dubey who was the council head for many years using his wife to retain power despite the government's mandate to bring more women into politics. Gupta and Yadav are delightful and never hit a false note.
Equally captivating is Jitendra Kumar as Tripathi, whose dilemma is universally relatable. The writer of "Panchayat," Chandan Kumar told me,
"One of the central thoughts behind this show is to highlight the 'frustration of being stuck in a wrong job/situation and desperate attempts a person makes to come out of the situation.This feeling is so common that we were sure Abhishek Tripathi's character would be relatable to many."
Chandan Kumar is right. Most of us have been in a similar situation or at least find it familiar enough to find a common thread of shared experience. Adithyan, who lives in New Jersey and works a corporate job, said about the show,
"Tripathi's dilemma of having to choose between limited options is very relatable. Parts of my job are very frustrating and sometimes I consider quitting. But then I think about the bigger picture and realize that there are always going to be some trade-offs."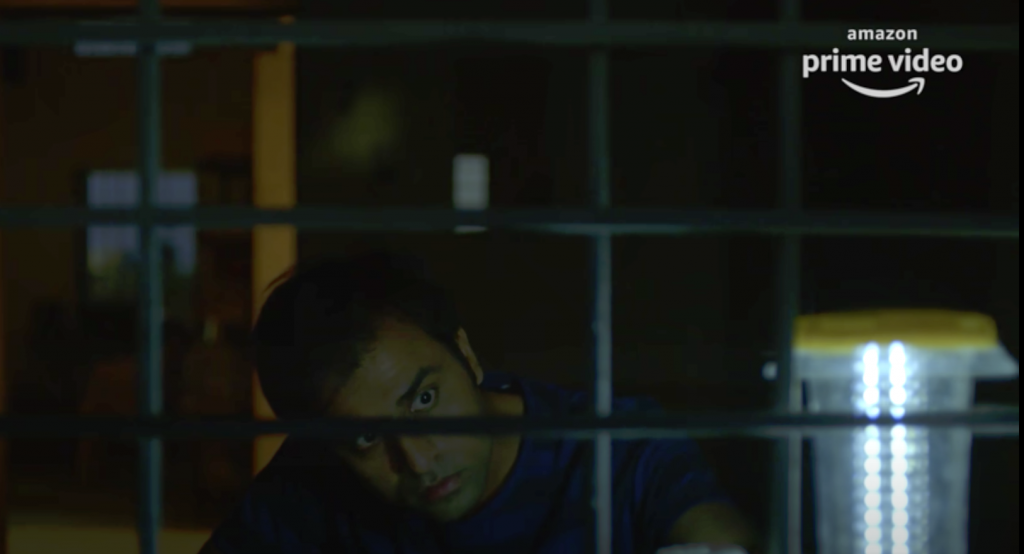 Tripathi's life in Phulera is not glamorous. He hand pumps water for a bath. He eats bottle gourd, or lauki, for dinner more often than he likes. He spends all his time after work preparing for the Common Admission Test (CAT), the entrance exam for top MBA programs in India, where he plans to use his "work ex" to set him apart. His living quarters and his office are separated by a curtain. Panchayat strikes a poignant note of relevance for South Asians feeling stuck right now during COVID-19 lockdowns. Himani Joshi, who completed her Master's degree from Thayer School of Engineering in March, is sheltering in place in Hanover, a small college town, which sits prettily on the border of New Hampshire and Vermont. She says,
"The protagonist lives in his office too. I currently live in a studio and because of mandatory work from home orders, I'm in the same small space all day. Guaranteed my living conditions are much better than his, but I could understand his pain."
Panchayat addresses issues such as illiteracy, feminism, dowry, and superstition in a subtle way. Each episode in this character-driven show has a small event pushing it forward. Talking about how impressed she was with the final product, Gupta said to me,
"The innocence of the show touches you. I was so delighted (with the final product), I immediately gave a call to the TVF team and told them to start working on the second season, making full use of the lockdown now. Once it lifts, we can quickly get to shooting it."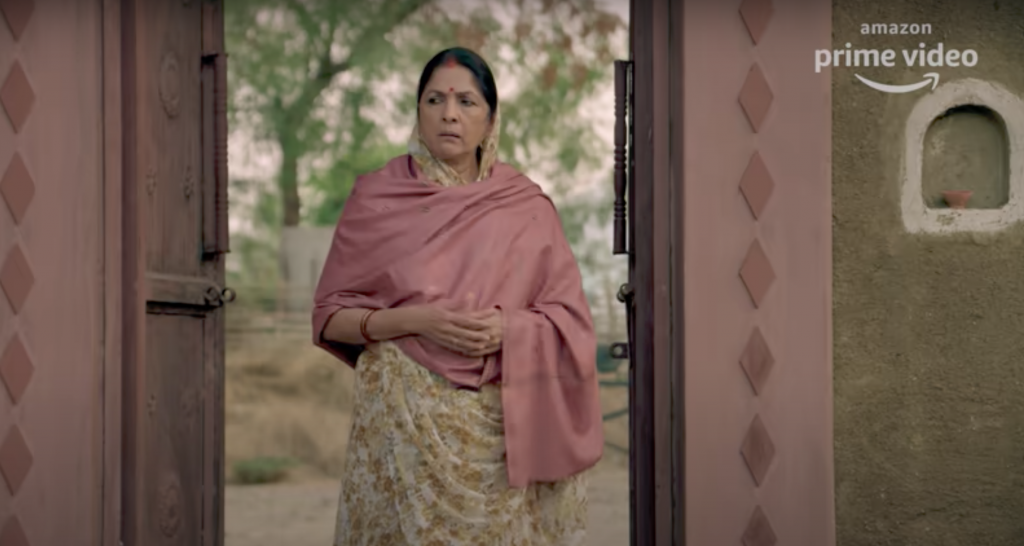 Gupta has been enjoying a steep rise in popularity recently, thanks to the success of her film "Badhaai Ho" in 2018. A versatile actress and consistent performer, Gupta said her character might have a more important role to play with a substantial trajectory in the future seasons.
Most of Gupta's scenes in the series are with Yadav, who plays Brij Bhusan Dubey flawlessly. Dubey is likable but problematic. He loves the attention but sometimes lacks the courage to do the right thing if it's unpopular. Talking to me about his character, Yadav said,
"The reason this character has touched everyone's heart is because one can find goodness even in his weaknesses."
One of the most popular scenes in the show is Tripathi's outburst in the fifth episode, where he talks about how lonely he feels in the village. This is Jitendra Kumar's favorite scene too. Talking to me about this scene, he said,
"It's a very well written scene with a powerful and hilarious build-up leading up to his outburst. As the audience is given a deeper look into who Abhishek Tripathi is — this scene is one of my favorite parts in the series."
Loneliness in a foreign land is unmissable too. Varsha Murali, who went to school at NYU and now lives in the San Francisco Bay Area, agrees.
"We didn't really have a campus where people just lounged about. You leave class and you are out in New York City, which is a very diverse place with over millions of people. Our class lived so far away from each other. I was alone a lot in NYC, I was lonely at times, but because it's NYC and you can do things on your own, I was able to get through it."
Over the course of "Panchayat," Tripathi learns to adapt and look at the bright side of things. In the last episode of the season, Tripathi tells his friend that it is unlikely that he will fall in love with the village. But eventually, he does, and in the process, so do we.