by Shezda Afrin
Daddy's lil' girl, Priyanka Chopra, sure is a New Yorker at heart. As we all know, Piggy Chops always rocks it on the red carpet. However, her street style is also one to look out for. This rising global star's OOTDs are comfortable yet chic. Regardless of what season it is, PC shows us how it's done! The best part is, you can mirror her street style with your favorite brands at your local mall!
Check out these looks of Bollywood's Desi Girl rocking it in Hollywood:
1. Coffee in hand with ripped jeans, and a bit of Alexander McQueen

If you aren't following this former Miss World on Instagram, then you are definitely missing out! Her latest look is one to die for. She makes it look so casual with her morning coffee cup in hand. I mean, who would've thought that ripped jeans could be sported in this harsh, cold winter?! The skirt-distressed jeans was one heck of a combo. She paired it with a black turtleneck bodysuit and a rocking Alexander McQueen leather jacket. Adding heat to the weather were her shiny red boots from Rag & Bone. So much wow.
2. Leather pants galore
Wavy short hair? Check. Trademark sunnies? Check. Gorgeous lip shade? Check. Effortless outfit choices? Check. Check. Check.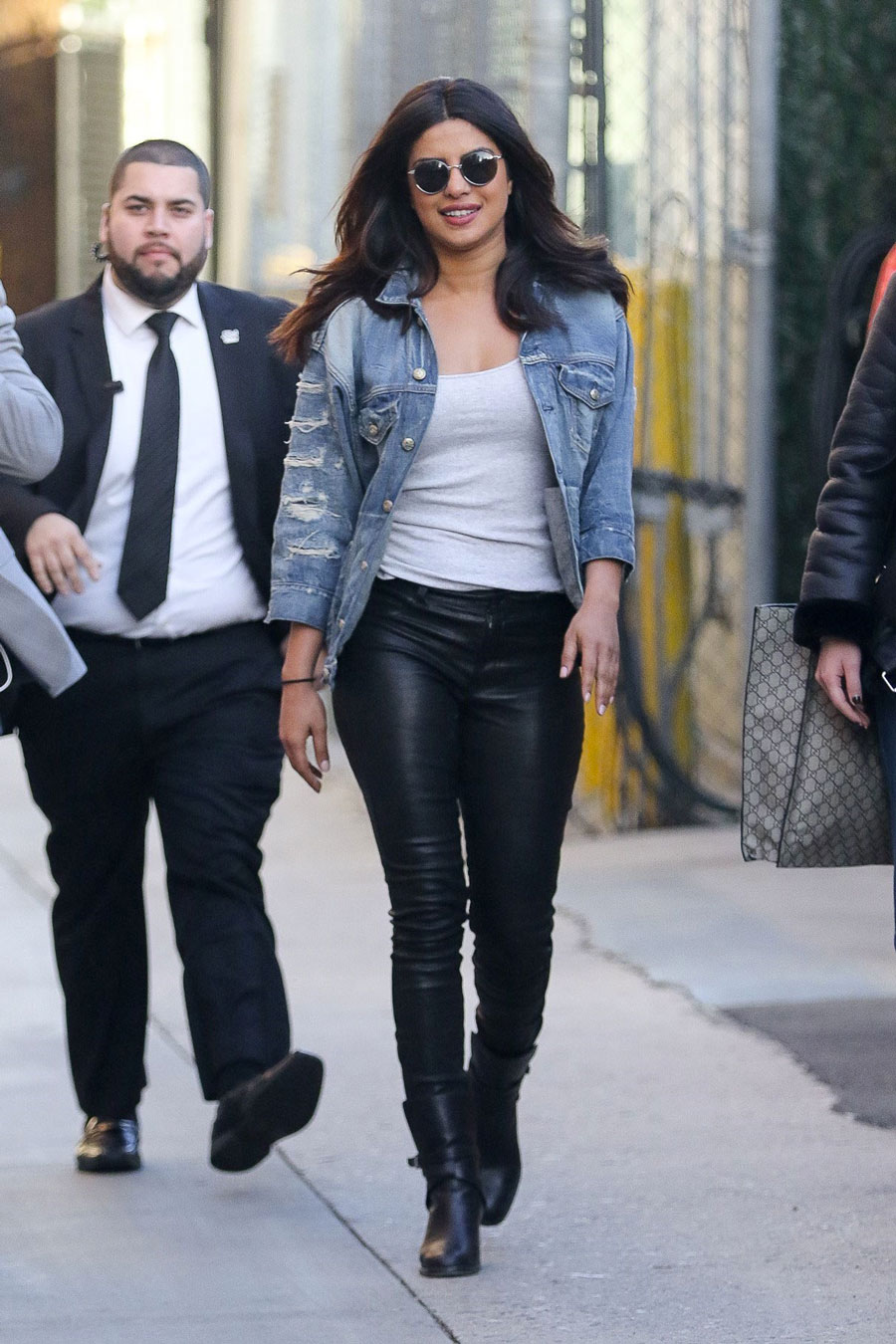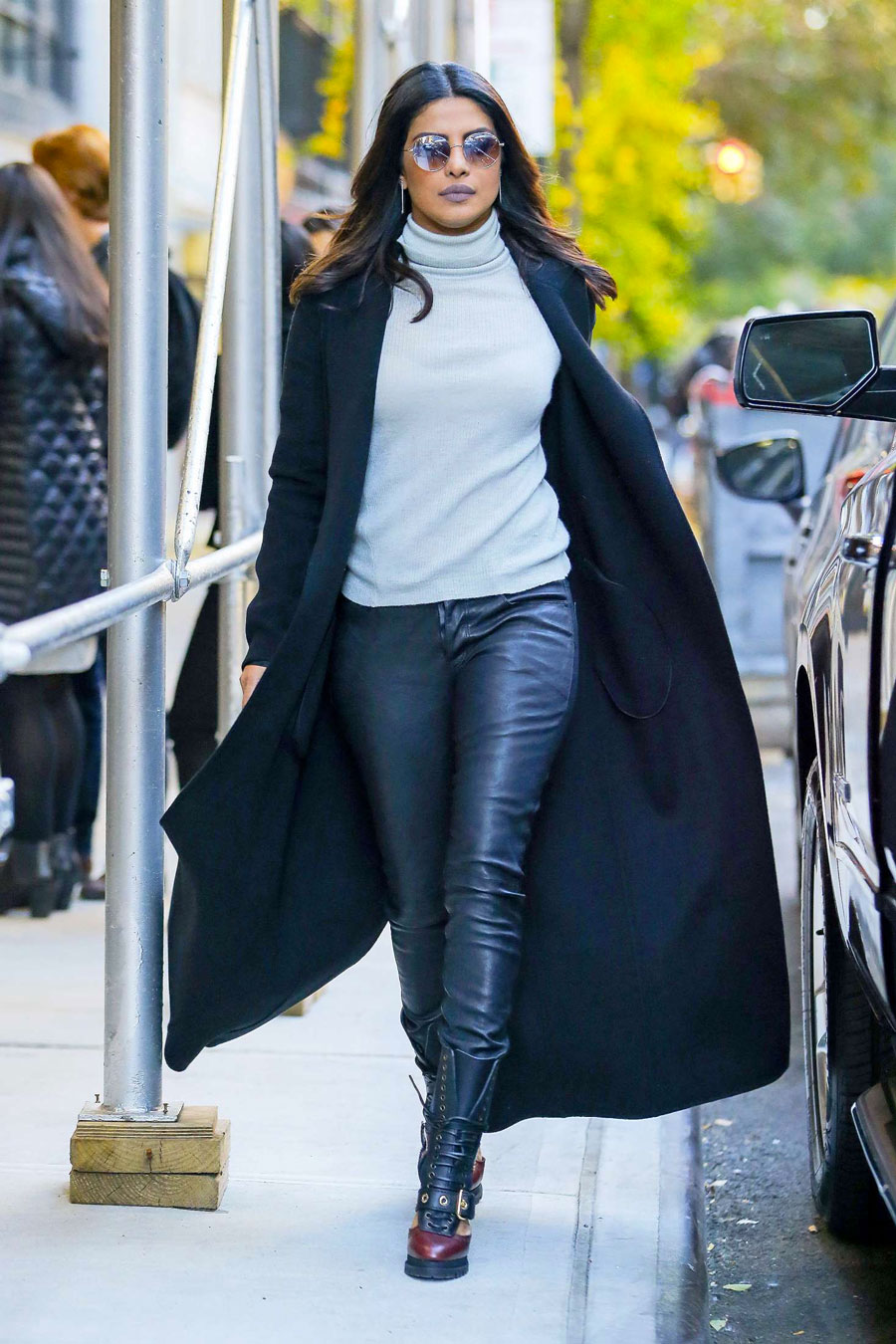 This acting and singing sensation shows us, girls, how to wear leather pants in different ways to fit the theme. If you want to keep it casual and classy, add a long coat under a solid tee or turtleneck. Wanna make it a lil' funky? Wear an oversized jean jacket! Oh and don't forget the boots that add to your personality! Add long earrings to dazzle it up a bit! And there you have it, the perfect street look!
3. Redefining "casual"
My, oh, my. Priyanka reminds us of the infamous Blaire and Serena in these looks. Roaming the streets of New York while being as preppy and classy as possible, Ms. Chopra redefines casual. Off to a brunch? Is the weather not too cold? Feeling like dressing up to work on a Friday? She is seen modeling hair down and up, short and long coats, and a dress and jeans. What is common, however, is her love for unique glasses and sleek statement heels that finish her looks. Bring Spring flowers on a gloomy day or keep it basic in black and look like a #Boss.
4. College girl goals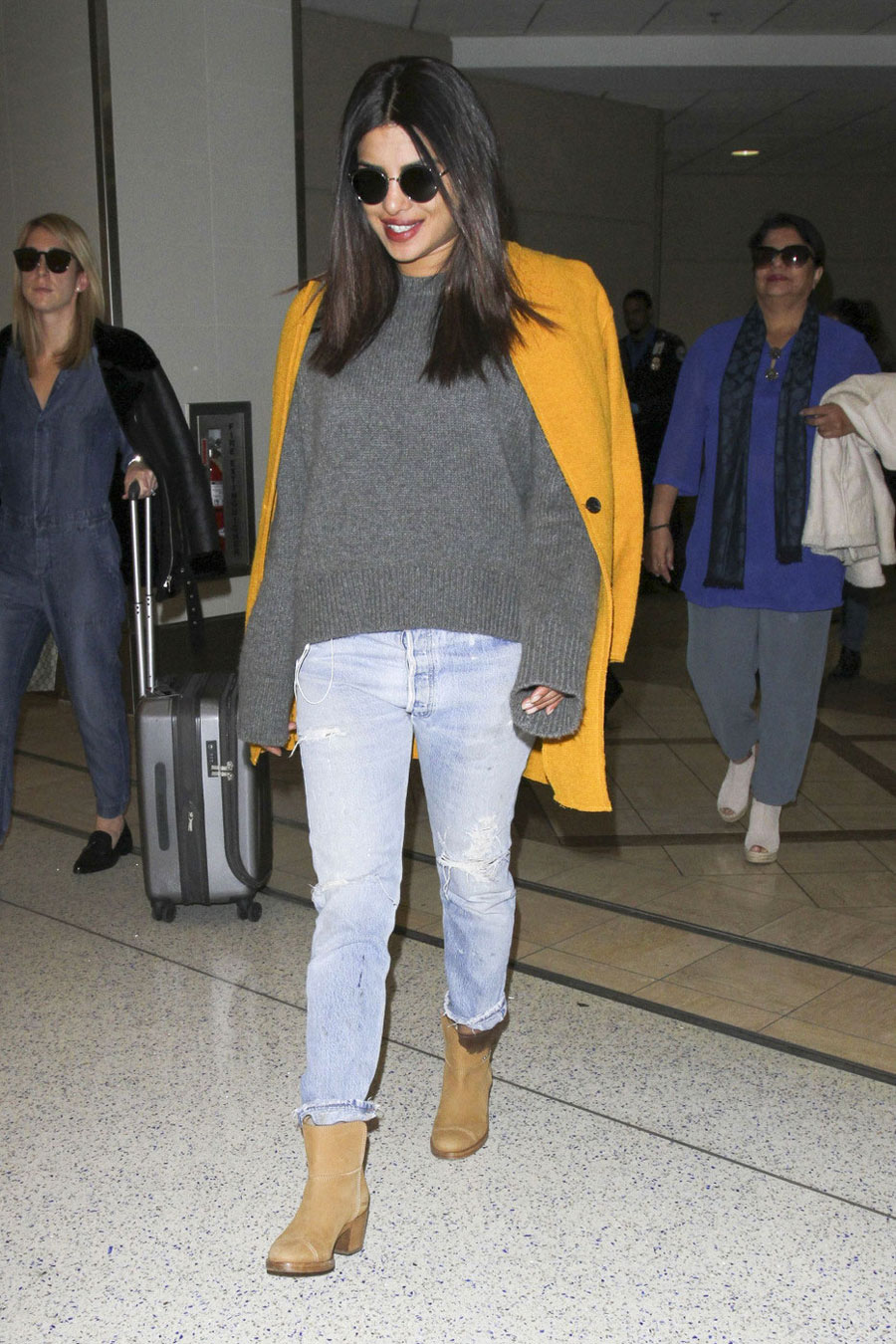 BRB, I am going to ditch my oversized coat, sweatpants, and three extra layers. This ensemble is a must-wear for all us college girls this winter! Keeping it simple, Chopra is seen wearing rolled-up light-washed jeans with a comfy, yet fashionable sweater. Adding a dash of color to the subtle outfit is the yellow coat on her. As always, keep it PC style by having those sunnies in hand and a pair of unfailing vintage boots (which, by the way, are a steal at Lucky Brand!).
5. Patterned skirts for the win!
She is no less than the diva she portrayed in her movie, Fashion when it comes to styling at night. I truly admire the way she does not take dangerous leaps in her day to day street fashion. We can see her true sense of fashion in the way she carries her leather jackets, turtlenecks, accessories, eye-catching lipstick shades, boots, and of course- unique pants or skirts. Not overdoing it, she kept her look sophisticated by only wearing patterns on her skirt in the look below. Easy to follow, ain't it?
Sighting the icon in New York City is a true delight. She keeps it basic and trendy at the same time. Priyanka Chopra's street style is quite the talk of the town. Own it in your city like PC. Get inspired from her looks or find a certain trend (like Priyanka's coats, glasses, turtlenecks, and a gorgeous pair of shoes that spice up your look) and stick to it with your outfits this season. Street-style shouldn't be experimental, and she shows us how it doesn't always have to be a tee and jeans or sweatpants!
---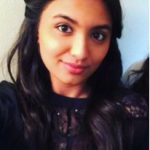 Shezda Afrin is a college sophomore from Pennsylvania studying on the pre-med track, with a focus on public health and writing/publishing. She loves to travel with her family and witness different cultures. You will probably find her spending her Friday nights watching Bollywood movies with a plate of mini samosas in hand. She hopes to highlight the many talents of our youth in America through Brown Girl.