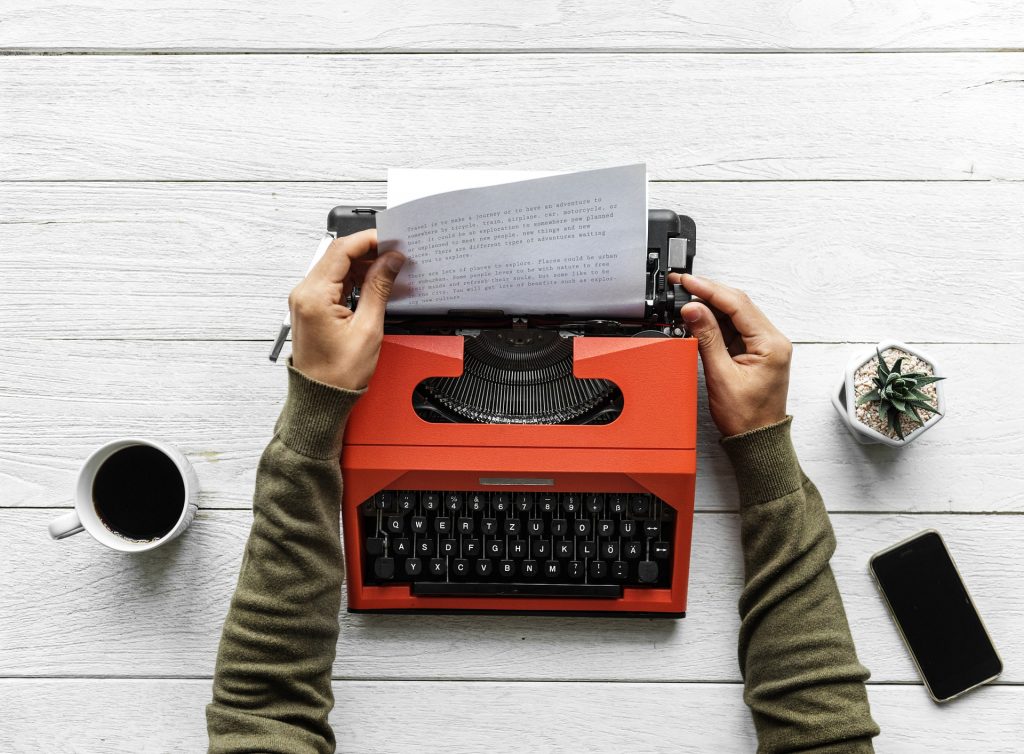 At Brown Girl, we're always excited to accept new content from guest writers! Our inbox gets flooded with dozens of pitches daily from writers in every corner of the world, and we want to make sure we're able to notice yours. Here's how to ensure your piece stands out in our inbox and has an optimal chance of getting published.
1. Check out our site first
No, we don't want you to write the same content as everyone else. We love fresh and new ideas and evergreen content that will make an impact for years t come! We advise you to first use the search bar on our homepage to read the content we've published in the past with similar keywords and terms. Then it's worth it to review our categories on the menu bar to understand the overall 'feel' of Brown Girl. Finally, craft a pitch that adds value to our existing website and content strategy. 
2. Have confidence
We can't tell you how many times we've gotten emails saying things along the lines of, "Sorry for the typos in the piece" or "I apologize if this isn't good." If you don't have confidence in your work, why should we? Feel free to ask for suggestions for improvement or feedback, but don't sell yourself short.
3. Submit original content
We don't accept submissions that have been posted elsewhere – whether that's on your personal blog, another news source, a company website or more. In the rare instances that we do, we need written permission to republish from the original place of publication. Similarly, if a piece of yours is published on Brown Girl and you'd like it to be published elsewhere, the publication must include a link back to the article on Brown Girl.
4. Basic elements to include
Full story or brief pitch – See below for how to craft a great pitch. If sending a story, send it in a word document or editable Google doc.

High-resolution headshot attached in PNG or JPG format – Please don't insert the headshot into the word document, as we will not be able to grab it for optimal usage. This should be an original, clear picture of just you – not a picture of a picture, or one pulled from social media accounts (reduces quality.)

Bio

–

300 words max and written in third-person

Any or all social media handles you'd like added to the piece
5. Submitting a pitch
Feel free to submit pitches for potential articles. Note, the best pitches are:
Succinct, clear and to the point (4-5 sentences long)

Explains why this is of value to the BG audience.

Includes a suggested format (personal narrative, listicle, news story, editorial, etc.)

Includes an estimated word count (400-500 is what we generally go for, with a maximum word count of 1000)
6. Include photos 
Feel free to include any relevant images with your submission! Photos must be
attached to the email in JPG or PNG format

Credited with the photo source and caption. If we don't have these for the images, we cannot publish it. You can write these in the email itself.

If you have photos that you would like to appear in specific parts of the story, feel free to send over a word doc that includes the photos within the text. We still need them attached to the email for usage, but this lets us know where you want the photos to be placed.
7. Include sample headings
While editors have full discretion on editing headlines, this gives us a good starting point that is in line with your vision for the piece. Include 1-2 potential headlines that you'd like us to use.
8. Linking
If you have sourced other websites, magazines, research papers or newspapers, make sure to properly hyperlink the sources in the text.
9. Embed Codes
If you're adding tweets, a Facebook post or a YouTube link in your piece, be sure to paste the embed code directly in the word doc where you'd like it to show up.
10. GIFS
If you're adding GIFS, be sure to either embed the GIF code into your post OR save the GIF as a GIF file and email it with the proper source named.
11. Break it up
If your piece is full of long, lengthy paragraphs, chances are we'll skip it in favor of one that covers the topic in a more succinct manner.
12. Guest writers/contributions are unpaid
Brown Girl is a labor of love done by a huge group of volunteers working part-time to ensure the magazine represents the voices of all South Asians. While we are working on becoming a sustainable business that can pay guest contributions, it is not feasible in our current budget. When this changes, we will update this section asap!
13. Patience is key
As mentioned earlier, Brown Girl is run on a part-time, volunteer basis. All of our editors have full-time jobs/families/commitments outside of Brown Girl and, while we try to respond to emails within 24 hours, sometimes things get behind. Please give your editor a week to respond before reaching out with a follow-up. If the piece in question is timely, please preface your subject email line with 'TIMELY: [Insert pitch or article name]'
14. Proofread your work
With so many articles to review each day, we're strapped for time. The best way to help your editor out is to make sure you're giving them the best version of your article. Before sending, make sure to scan it for grammar/typos/'extra' content you can trim. Have a friend read it for another pair of eyes!
15. Don't hesitate to follow up
If you haven't heard from your editor in a couple of weeks, feel free to shoot them a follow-up email. Do not message Brown Girl on other social media platforms asking about the status your article, as the social media team is completely separate from the editors.
16. Don't be down, be daring!
If your pitch is not accepted by Brown Girl, don't get discouraged! Think of creative ways to revamp future pieces and ideas. We'd love to hear from you again so don't be afraid to reach out. 
~ Please email all guest submissions and pitch ideas to hello@browngirlmagazine.com with a clear subject line, a short bio, headshot and your Twitter/Instagram handles. ~