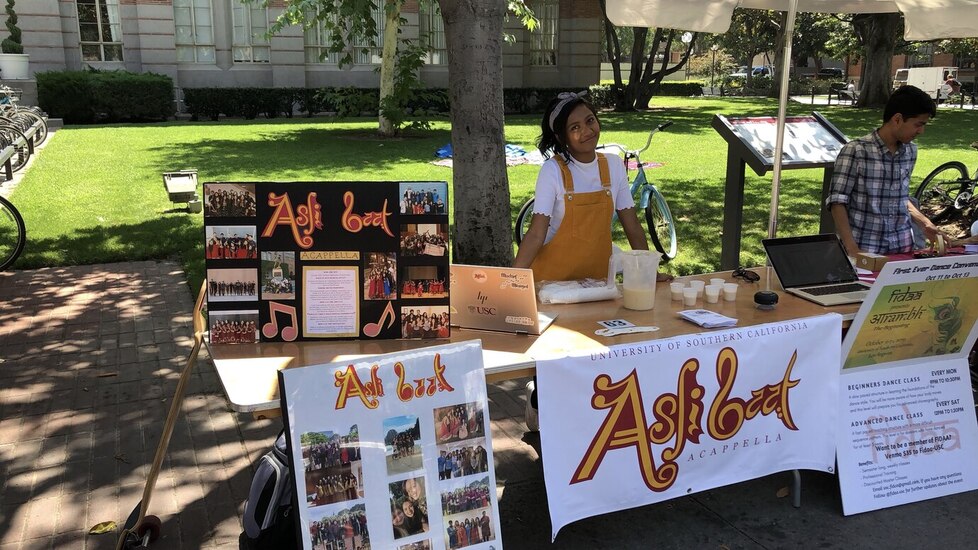 When Pitch Perfect first hit theaters in 2012, it brought a lot of attention to the world of collegiate a cappella. Riff offs, runs, a national championship between singing teams using nothing but their voices; who would've thought? 
When I arrived at USC in 2017, I knew I wanted to join an a cappella team. Who wouldn't want to be a part of a sorority/clique like that? Plus, I'd been singing for as long as I could remember. But, when I walked through the involvement fair, what caught my attention was a mashup of Jiya Jale and Dark Horse. Before I even knew it, two years had gone by and I was captain of Asli Baat, USC's premier competitive South Asian fusion a cappella team (yes, we know it's a mouth full). 
While I had gone in looking for the Pitch Perfect experience, what I got was so much better. 
So like, Penn Masala? 
The South Asian a cappella circuit functions independently from the ICCA circuit. While we have a national competition — All American Awaaz — the circuit is more of an extended brown collegiate a cappella family. 
While Penn Masala and Chai Town have become the staple for South Asian fusion a cappella, the ASA circuit actually includes around forty competitive teams from around the country. Each year, the competition gets tougher and the bar is set higher (us brown kids and our overachieving), leading to some truly phenomenal music being created. 
Competitions are fierce, with teams having members with rigorous training in classical music and intense choreography routines from classical dancers. Comp preparedness takes months of practice – Pitch Perfect was accurate in that everyone goes a little crazy. But somehow, once at the comp, instead of the intense constant rivalry depicted in Pitch Perfect, the South Asian circuit is always focused on making new friends and maybe finding people to "dance" with at the after-parties – which are legendary. Although members of different teams are competitors, we all bond over shared culture, love for fusion music and having to tell people that we're "on the brown a cappella team" at our respective schools. 
It's Not All About Competing 
Even the non-competition aspects of AB are very different from Pitch Perfect. We're all brown, so instead of the "no boyfriends, no school, nothing matters but music" policy, we spend downtime during auditions singing badly but also doing homework and our kickbacks are scheduled around our midterms. Asli Baat and teams like it, bond not only over our shared love of music and performing but also our desi culture. We have Bollywood movie nights, try making spiked chai and rasgullas and fight over safety pins for our gorgeous desi costumes (Pitch Perfect could never).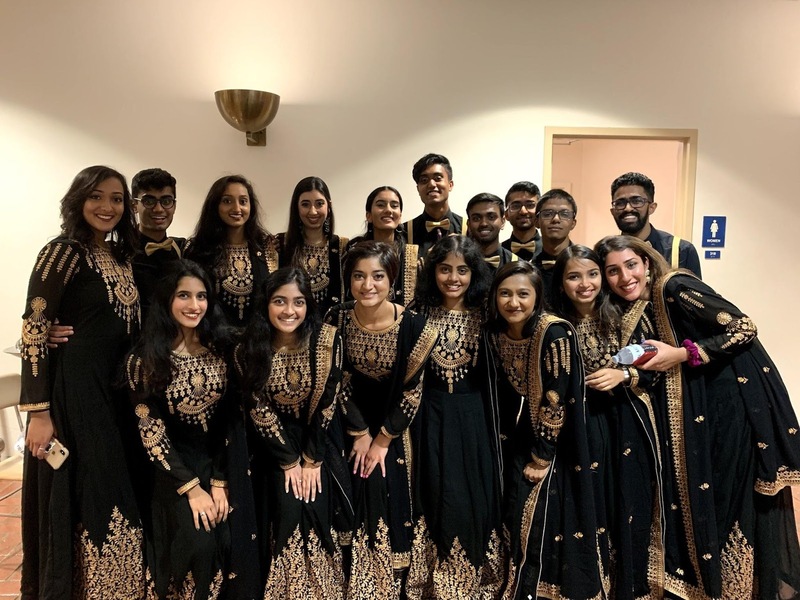 From performing at traditional Indian weddings to distributing mango lassi on campus to busting moves to Bom Diggy in dormitory elevators and even performing for Uber LA's Diwali, South Asian a cappella teams manage to stay incredibly lit and well connected. As we know, all brown people somehow know each other. 
Chances are that your college probably has a South Asian fusion a cappella team and they're probably really badass. Joining Asli Baat was the best decision I've ever made and I'm so glad it wasn't the Pitch Perfect experience. The desi experience has a lot more flavor to it.
---
The opinions expressed by the writer of this piece, and those providing comments thereon (collectively, the "Writers"), are theirs alone and do not necessarily reflect the opinions of Brown Girl Magazine, Inc., or any of its employees, directors, officers, affiliates, or assigns (collectively, "BGM"). BGM is not responsible for the accuracy of any of the information supplied by the Writers. It is not the intention of Brown Girl Magazine to malign any religion, ethnic group, club, organization, company, or individual. If you have a complaint about this content, please email us at Staff@0mq.349.myftpupload.com. This post is subject to our Terms of Use and Privacy Policy. If you'd like to submit a guest post, please follow the guidelines we've set forth here.