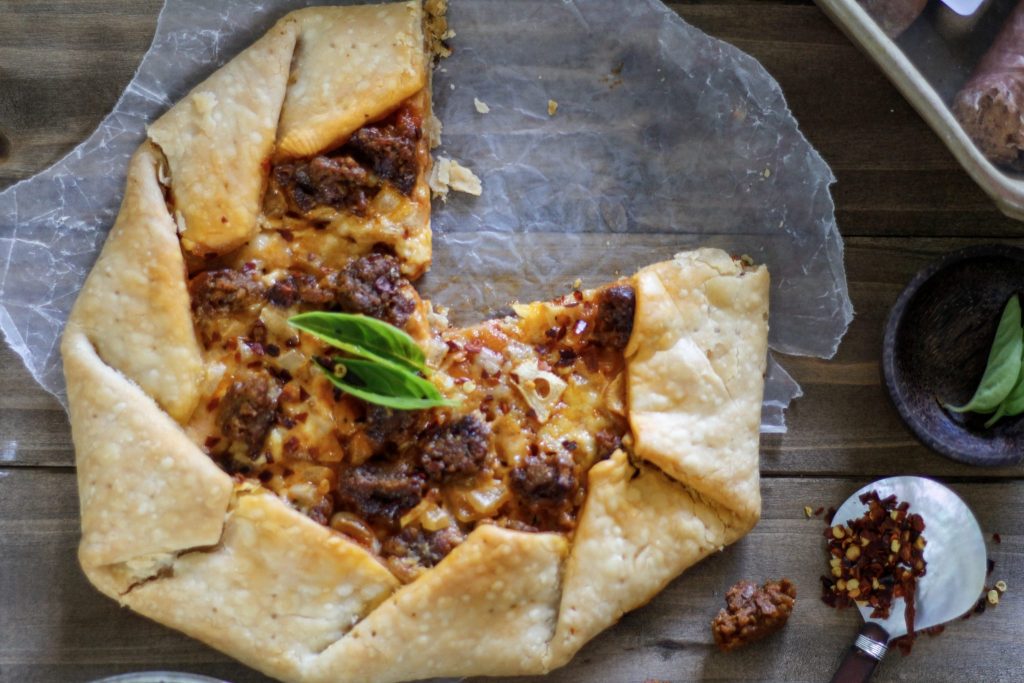 It's ~PIZZA FRIDAY~! Do you guys officially give up when the clock strikes 12 P.M. on Friday? Because same. Even though I still have a long day of work ahead of me, my brain is already in weekend mode, aka SPICY VEGAN SAUSAGE & BURRATA PIZZA TART mode!
The uniqueness behind pizza is that we can turn just about anything into a beautiful cheesy and saucy circle. Although you can use the sausage of your choice, since I am vegetarian, I added some delicious vegan sausage to my pie.
I had a leftover pie crust, so I thought, "let's make a pizza tart!" Basically, this was the best idea ever because the tart gets really nice and flaky, the crust is so buttery, and the middle of the pizza is cheesy and flavorful.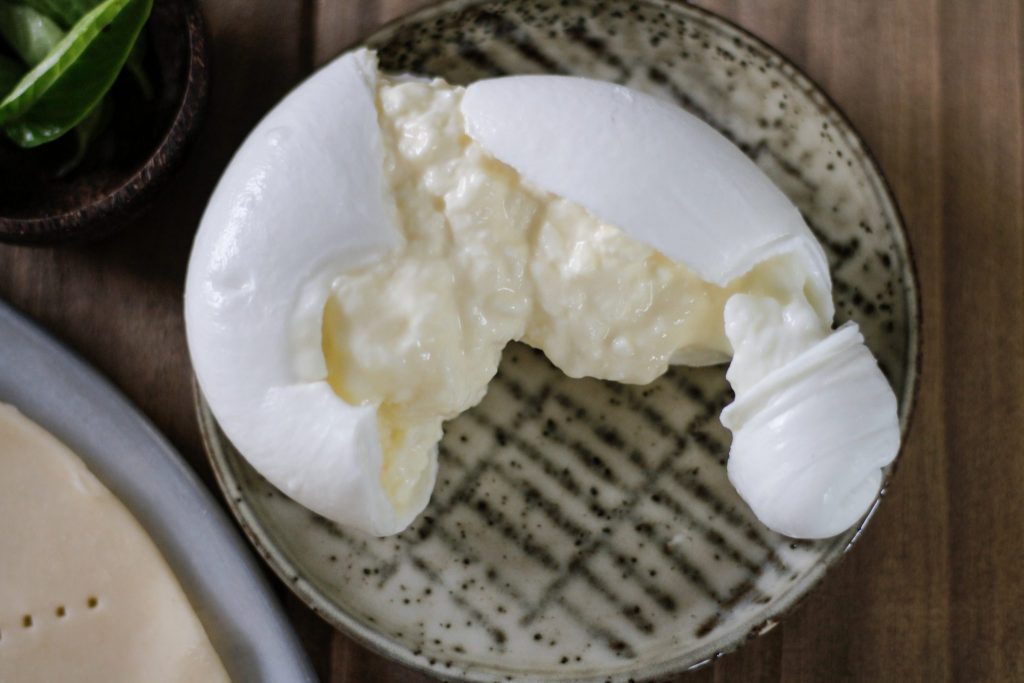 If you don't have access to burrata, feel free to use your favorite cheese. However, the burrata makes the pizza super creamy, which I think made this recipe a winner for me. To fold the tart, start with one part of the circle and fold it in. Keep repeating until the circle is complete with folded layers. Simple, right?
You guys are going to LOVE this one!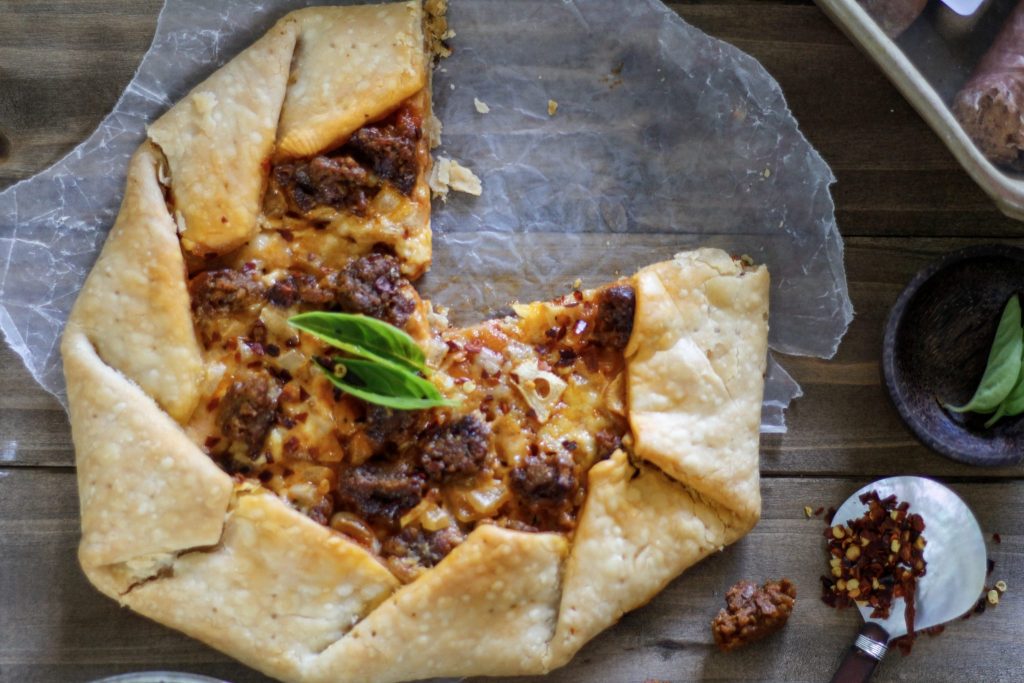 Ingredients
2

BeyondMeat Sausage Links

2

pie crusts

6

tbsp

pizza sauce

1

small white

onion

diced small

4

cloves

garlic

thinly sliced or minced

2-

4.4oz balls of

burrata

2

tsp

crushed red pepper flakes

2

tbsp

butter

6-8

leaves of

basil

chopped

Directions
Take your sausage links out of the clear casing that is wrapped around them. Break them up into little pieces and warm up on a pan for 3-5 minutes, until they are cooked through. Do not use any oil/butter because they release more than enough.

Preheat oven to 375 degrees Fahrenheit.

Take your pie crusts and poke them with a fork. Evenly distribute the sauce, onion, garlic, cream from the inside of the burrata, cooked sausage and crushed red pepper on to the center of both pie crusts. Leave about two inches of crust untouched.

Fold over the borders of each pizza crust by layering each fold.  Butter the folded crusts and pop them in the oven for 25-30 minutes.

Once they are done, sprinkle with fresh basil and enjoy!