by Kamana – Follow @SocialandStyle
I can't believe I'm already 34 weeks pregnant! It feels like yesterday when I was in my first trimester, nervous about everything.  Since then, I've learned to relax and enjoy my pregnancy. Sharing the realities of pregnancy by decoding seven popular pregnancy myths.
Let's weigh them all out.
1. Pregnancy Cravings:
The question everyone asks is, "What are you craving?" It's funny because I was actually looking forward to finding out what odd cravings I would have. Personally, I haven't really had many cravings. So boring, I know. Sometimes I do find myself fixated on a certain type of food like quesadillas, falafel, and in the beginning Kimchi flavored fries!
2. You Can Eat All You Want:  
Unfortunately, this is not true. Honestly, you have to watch your diet more when you are pregnant. Sugar, fats, and protein have to be thought through with each meal. While I would love to eat sweets and desserts, gestational diabetes is very much a reality.
3. Fitness While Pregnant:
There are many misconceptions about working out during pregnancy. I wrote about my fitness routine trimester by trimester. To this day, I still get messages from people saying I should take it easy during pregnancy and not work out. Discussing my workouts with my OB helps me decide how much I should be working out while ensuring baby's health as top priority.
4. Pregnant Body: 
Every woman's pregnancy is unique. What and how you feel changes  day-to-day. There are some days where I've never felt better and others when a five-minute walk feels like a mile. As a blogger, you tend to focus more on how you look in photos. At times, it was tough to see my swollen ankles and cheeks in pictures. Then I quickly put things in perspective. My hair has never been fuller, my skin has a natural glow, and all my fine lines went away with the extra weight gain!
5. Emotional Roller Coaster Ride:
Yup, pregnancy is full of emotions. From the joy of seeing your little one in the ultrasound for the first time, to crying sessions that pop  out of nowhere, hormones can take you on quite the roller coaster ride.
6. Relationship With Your Husband: 
Your relationship with your husband goes through a lot during pregnancy. As we both prepare to become parents, we also learn to rely more on each other.  The four-week parenting class helped us visualize life with a baby. We both learned everything from what delivery will be like to how to soothe a crying baby. My husband was also taught how to massage his pregnant wife, a skill that has greatly helped my achy back, feet, and arms!
7. Bump Style is Boring:
One of the biggest pregnancy myths is that maternity wear has to be boring! Thankfully comfortable and fashionable maternity wear exists. If you invest in a few great pieces they go a long way. For example a lovely dress can be worn with a jeans jacket, blazer, and on it's own!
Hope you enjoyed my take on decoding pregnancy myths. Would love to hear from you!
This post was originally posted on Social and Style and is republished with permission. All photos are courtesy of the blog's founder, Kamana Sharma. 
[su_divider]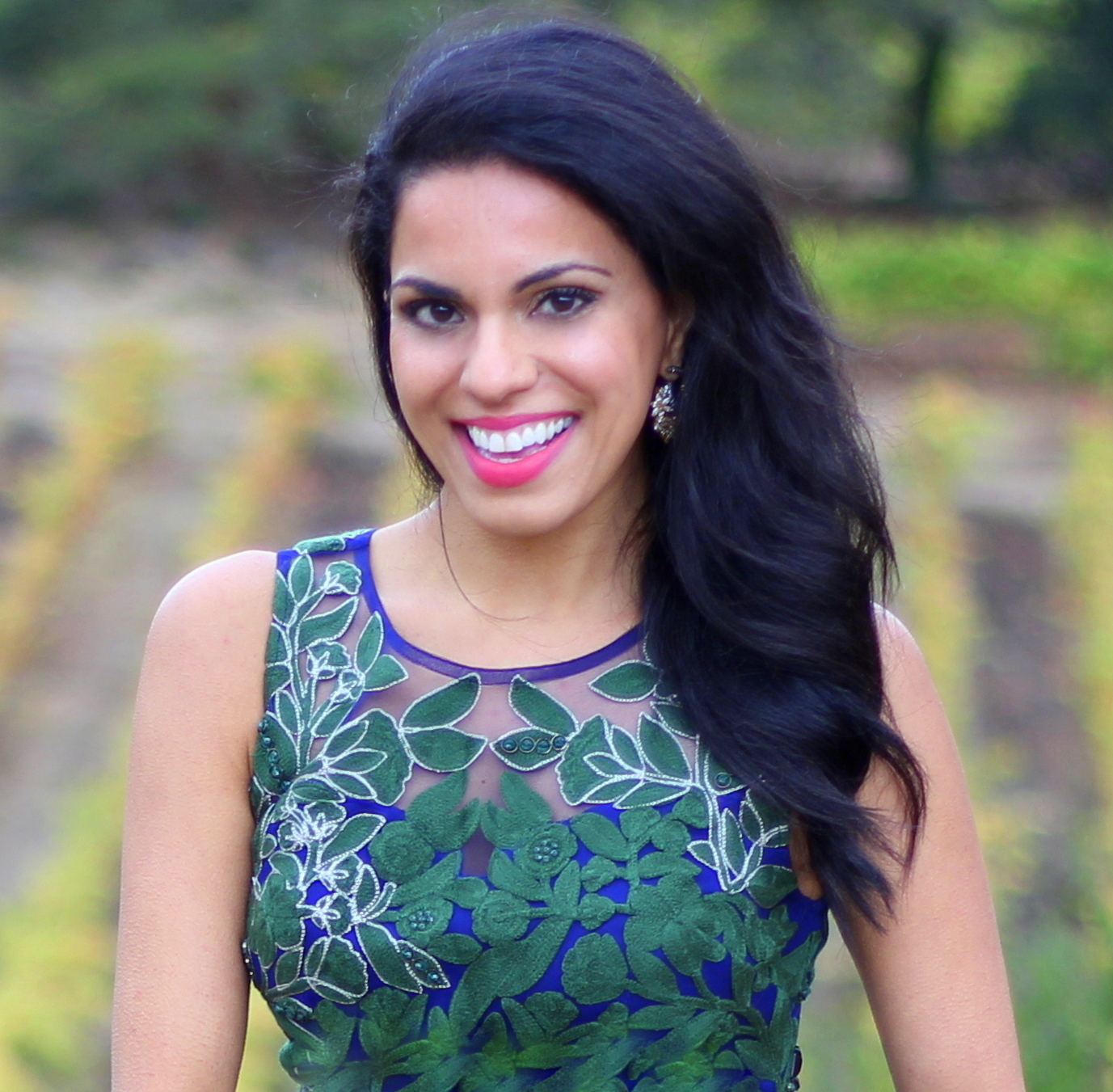 Kamana Sharma of Social&Style is a fashion and lifestyle blogger. She loves fashion, fitness, travel, and supporting strong and talented South Asian women. A Washington D.C. native, Kamana currently lives in Singapore with her husband.