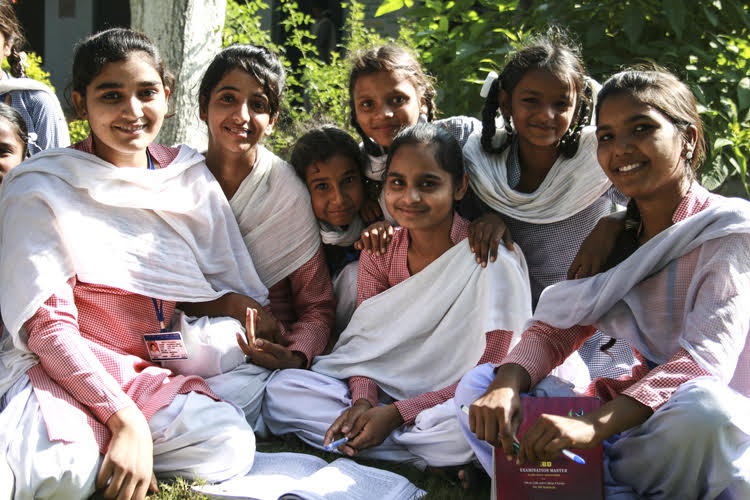 by Abha Rai – Follow @Abharai
Meet Binti, a U.K.-based social enterprise promoting menstrual dignity through access to sanitary protection and education.
Binti is currently operating projects within India and Nairobi, which enables women in low-income communities to produce sanitary towels in a sustainable social enterprise model. Through awareness about menstrual health and access to sanitary protection, women are empowered to fight against social stigma and become equal participants within society.
Check out their #smashshame video, true to their vision and mission here.
Here is what Binti's founder and CEO, Manjit K. Gill, had to share with us in her most recent Fast Five interview.
What was the inspiration that led to the birth of Binti?
"I used to work for the Cherie Blair Foundation about four years ago, and the reason why the Cherie Blair Foundation was founded was to help women in developing nations with setting up businesses and becoming entrepreneurs. I was working with a young lady from Nairobi and helping her to increase her revenue and to get it to the point where it was sustainable. So we used to speak every week on Skype, and despite thousands of miles between us, we shared a lot of similarities.

One day out of the blue she said, 'You know women in Africa don't have access to sanitary pads.' So I started doing some research and talking to some girls and the stories on the ground are really horrific. I did the same thing in India, and I've never stopped since!"
Tell us something about the team and what keeps everyone motivated to keep going?
"One thing that is very special about the team is its diversity, not only in gender (men need to know about menstruation too!), but in parts of the world and the backgrounds of the people involved. Although a lot of the team are based in the U.K., the team includes members from everywhere you could think of, from the Netherlands to the United States. It is this which gives Binti such a unique dynamic and perspective and such a great dialogue between the team. You are always going to have someone with a new idea or take and that is so refreshing. Everyone is kept motivated mostly by how passionately they feel about the cause. Also, the dialogue between the team is based on that the team is generally interested in and at times incredibly upset by how menstruation is viewed in the world, and genuinely want to see changes."
How long has Binti been in operation in India and Eastern Africa?
"Binti will be celebrating its third year anniversary in April."
What kind of projects do you make available to girls and women?
"We have a number of projects we make available to women from our sustainable social enterprise scheme to the Binti education. Our sustainable social enterprise scheme focuses on hiring local women in rural areas and giving them the means to produce and sell sanitary towels. They are able to produce sanitary towels through a machine that is provided by a company who wants to support Binti's work and help local women. Binti will then come over and teach the women how to use the machine and how to make it into a business with a sustainable income.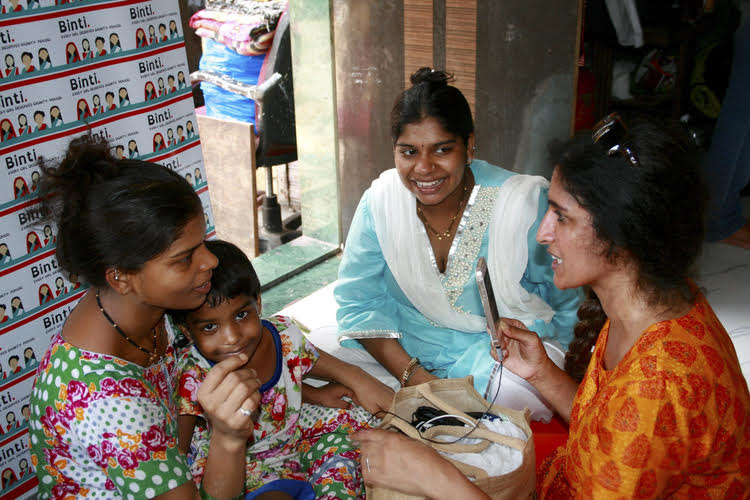 Binti also offers menstruation education in Africa, India, and now in the U.K. This education involves talking about the biological, health and spiritual aspects of having a period without prejudice, as well as smashing any negative preconceptions about what a period might entail. In the U.K, we also work with organizations that provide either for the homeless or domestic violence shelters, some in local communities, and some refugee camps, and we run different initiatives to collect sanitary pads, and then we provide these organizations with them."
How successful do you think your efforts have been in providing basic sanitary rights to girls and women?
"It's always hard to judge your efforts, but we like to think our work has been successful at smashing menstrual taboos and providing basic sanitary rights. However, since 88 percent of women in India alone do not have access to sanitary pads, we have made a tiny difference. What we do know though is that once a girl has learned what a period is and we have smashed the shame of menstruation for her, it is a generational change. And that to us is priceless. Every girl deserves dignity. Period.
How many girls and women have you supported thus far?
"It is difficult to put a number on how many girls we have supported now, as we have been working on this 24/7 for the last few years. I would say that we have taught menstruation to about 1,000 girls and 200 boys. Our social media has also grown organically to about 6,000 followers. We write articles on a global front and have seen them reach as far as Pakistan, Swaziland, Canada, New Zealand, and Iceland to name a few. Also, while we support girls we also go out of our way to include boys and men in the discussions and have several on our team and several male volunteers."
Is there an experience of your work with the young girls and women that you would like to share?
"When I visited Mumbai, I also went to Dharavi—Mumbai's largest slum. I spoke to several women there including one woman who told me that she could not go to the temple when she was on her period. In return, I said when I am on my period, that's when I need God the most, as sometimes it feels like my world is falling apart once a month. She said, 'Doesn't God get mad at you?' I said, 'He's the one who made me! Of course he doesn't.'

So when we go to educate, we do not suggest that they break the rules. But we do plant seeds of thought. I know now that she well reach out to God if she needs 'Him'. And that the change has impacted her life and will impact her daughter's life one day."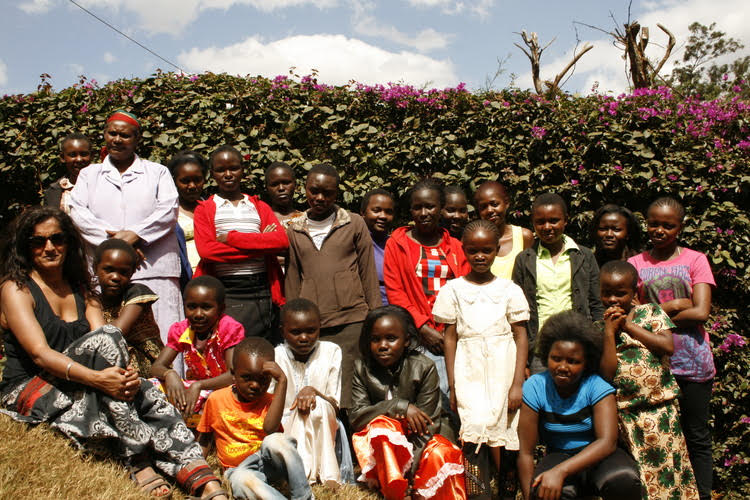 What are your expansion plans for other countries?
"We're currently in talks with an organization in Malawi and we're hoping to start a project there in the next quarter."
What is the process of making the sanitary towels?
"The process of making sanitary towels is based on how the big companies do it. We work with different manufacturers but started with the 'Menstrual Man' in India (Arunachalam Muruganantham) who has broken the processes into about six steps, from fluffing the wood pulp to sterilizing the pads with UV light and packing.
You can visit Binti's website here and follow Binti on Twitter here.
---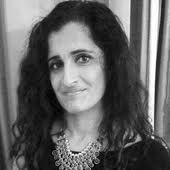 Manjit K. Gill is the CEO and founder of the phenomenal U.K.-registered charity, Binti International. Binti has the vision to create the world where all women have menstrual dignity. She has amassed over 20 years of international business expertise and has been involved in seven startups prior to Binti. It was her role as a volunteer mentor for a young lady in Kenya with the Cherie Blair Foundation that led her to start Binti where she found out that some women do not have access to sanitary products.
Her mission is to create a huge, social impact, whilst generating a sustainable organization, and providing basic menstrual hygiene solutions and education for girls and women across the world. Manjit says her faith has led her to believe she can accomplish anything that she puts her mind to and that belief has led her to follow her passion and drive to keep going. She says maybe that is why when she found out some women do not have access to sanitary pads it fuelled her fire to create change—because she knows that without a pad she would not have been able to have done half the things that she has done.

Abha R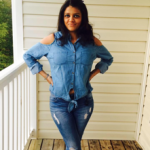 ai is a social worker and a doctoral student at the University of Georgia, Athens who works on domestic violence issues with South Asian immigrant women in the United States. She identifies herself as a women's rights activist and a feminist. She has been passionate about social work since high school. She loves to travel, try out new food and is a fitness freak. On a free day, she loves to sip coffee, write her heart out and go out for a nice long run.