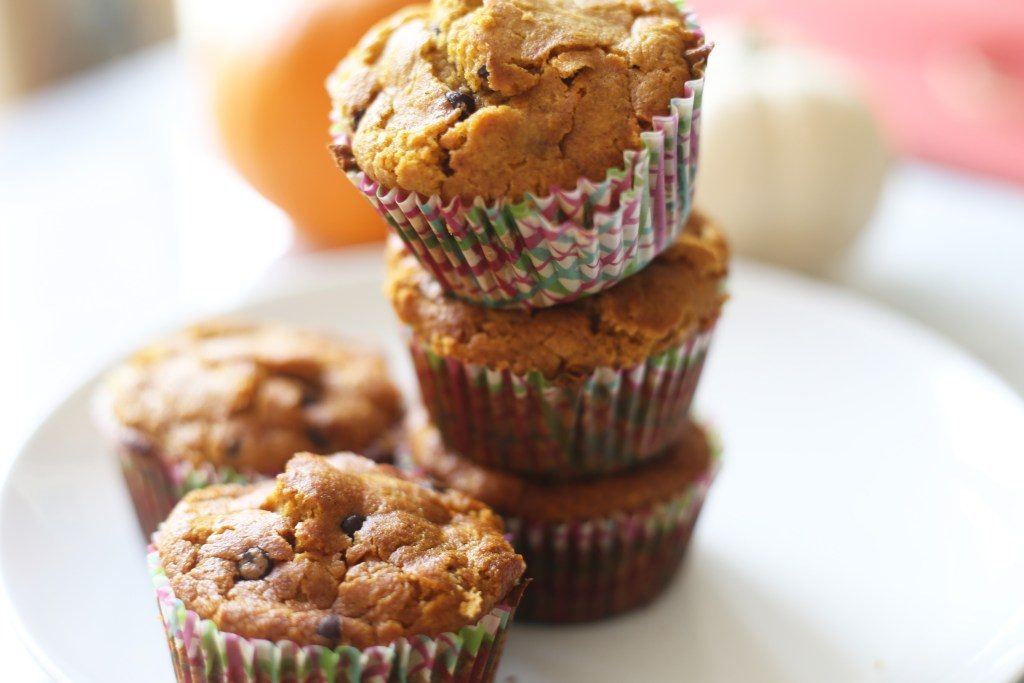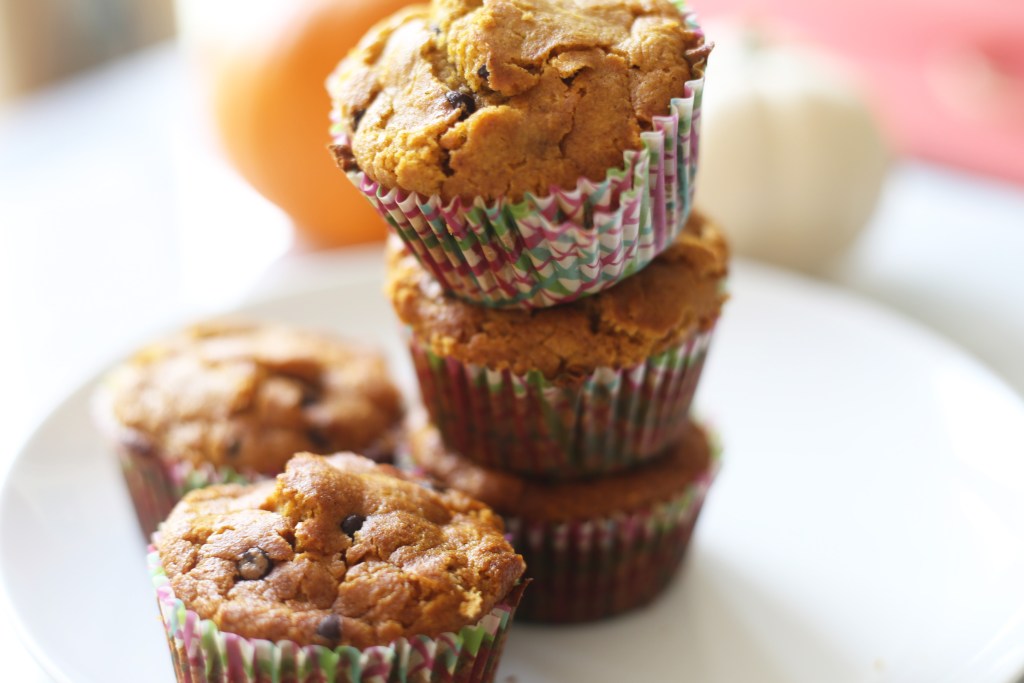 This post was originally posted on citrusandgold.com and republished with permission.
Though I'm sharing this recipe for my pumpkin spice chocolate chip muffins, I am not ready for PSL season. September is definitely upon us (today being the first day of the month) but I am NOT ready for fall. I'm still waiting for summer here in San Francisco (September and October tend to be warmer here than July/August. I know it's strange). I also quit my job a couple of weeks ago so I am totally in summer vacation mode.
But my feed has been flooded with posts around Califia Farms Pumpkin Spice Almond Milk and even for pumpkin-spice scented deodorant, so I've learned that I have to accept the reality. Pumpkin spice season is coming and is here to stay for a good few months.
So, I decided to sift through my blog archives and pull out this recipe for my pumpkin spice chocolate chip muffins from last year. I created these only a month after I became gluten-free and now I am grateful I have a recipe to come back to this year!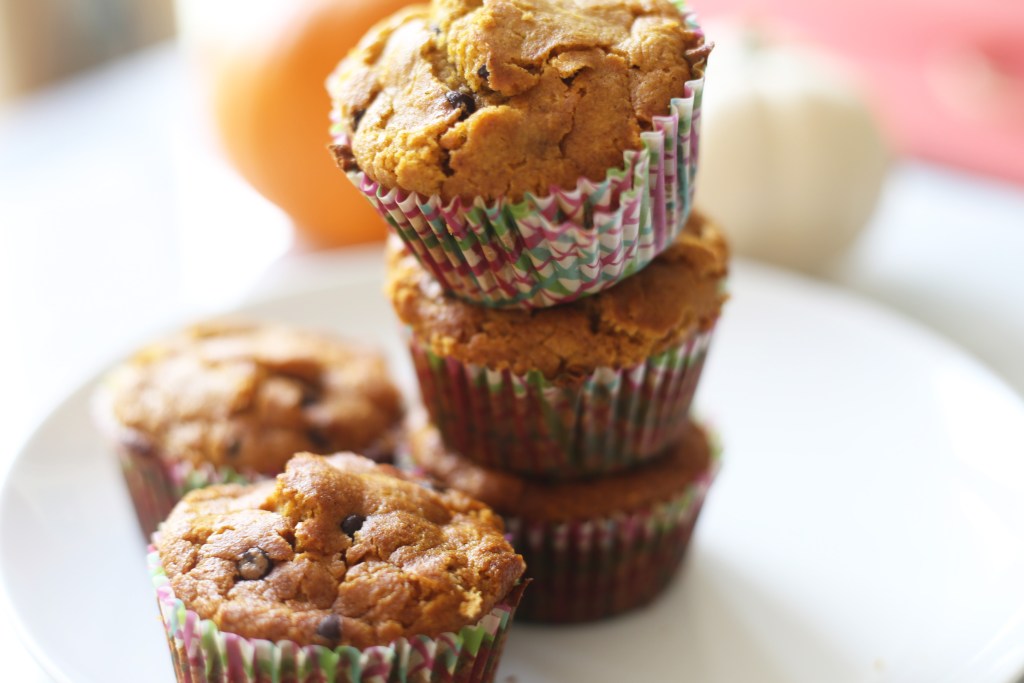 INGREDIENTS
• 2 cups oat flour (if needed, make sure it's gluten-free)
• 1/2 cup Enjoy Life mini chocolate chips
• 1 teaspoon baking soda
• 2 teaspoons baking powder
• 1 teaspoon cinnamon
• 1 teaspoon pumpkin spice
• Pinch ground ginger
• 1/2 teaspoon salt
• 1/2 cup maple syrup
• 2 large eggs, room temperature
• 1/3 cup coconut oil
• 1/2 cup apple sauce (I used sweetened)
• 1/2 cup pumpkin puree (plain pumpkin, not sweetened)
• 1/2 cup almond milk (I used sweetened)
Now I know the ingredient list may look intimidating but most of the things on this list are items you use on a weekly basis! The only items I had to go out of the way were for the apple sauce and pumpkin puree. These pumpkin chocolate chip muffins are a healthier twist on traditional recipes as it's gluten-free, dairy-free, and butter-free.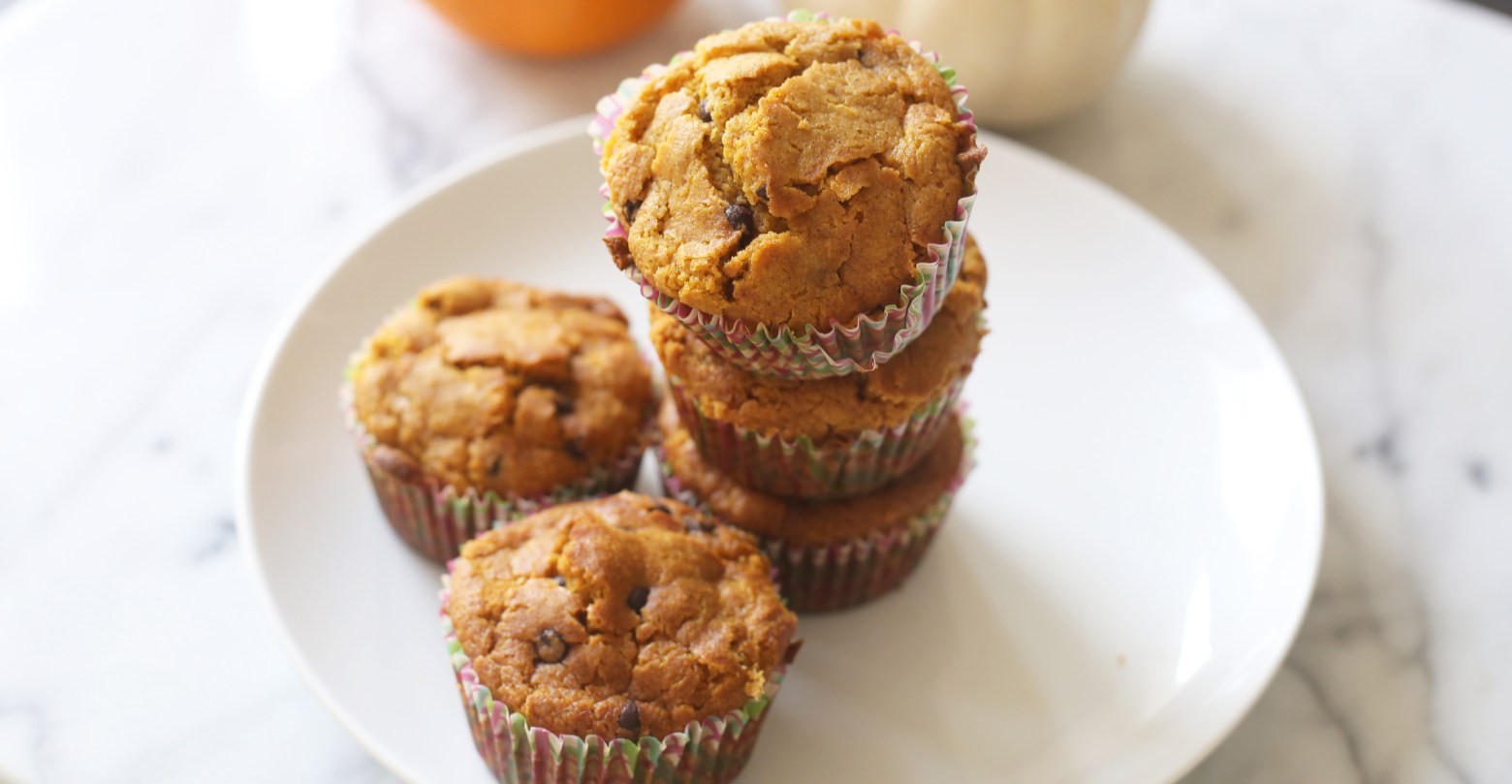 INSTRUCTIONS
1. Preheat oven to 450 degrees (F). Line a muffin tin with paper or foil liners; set aside.
2. In a large bowl combine the oat flour, mini chocolate chips, baking soda, baking powder, cinnamon, ginger, pumpkin spice and salt; whisk well to combine. In a separate bowl whisk together the maple syrup, eggs, oil (or butter), applesauce, pumpkin puree and milk; mix well until thoroughly combined. Slowly add the wet mixture to the dry mixture until combined. Lick if desired!
3. Place the muffins into the oven for 10 minutes at 450 and then bake at 400 for another 5-8 minutes.
4. Let them cool and enjoy!
I've found these muffins stay good for 3-4 days in a airtight container before drying out. So eat 'em, freeze 'em, or share 'em!
Happy pumpkin spicing!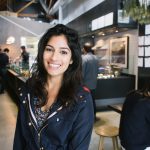 Akansha Agrawal is a writer, pilates instructor, and an Insights Analyst who lives in San Francisco, CA. She is also the creator of Citrus & Gold— a blog that focuses on wellness for the mind and body. Akansha loves to connect to like-minded individuals so feel free to say hi on Instagram or Twitter!