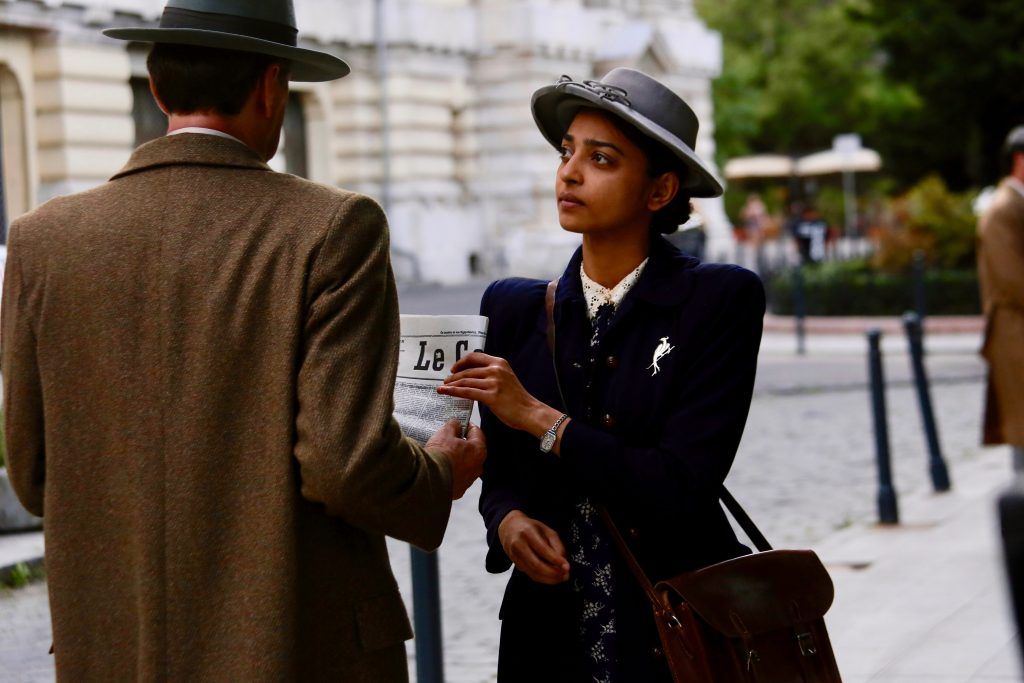 There are very few people on this Earth for whom I will actively wake up at 5:00 AM. Okay, maybe more like 5:40 AM after hitting the snooze button a couple of times. Radhika Apte happens to be one of them.
Last week, I dragged my baggy-eyed, tired self out of bed, washed my face, dabbed on a little concealer, and sat in front of my laptop waiting for her glorious self to arrive in my zoom chat box. I was totally playing it cool up until she appeared right in front of me – fresh-faced, charming, happy, and extremely sweet. I mean, I was speaking to Netflix India's darling, a critically acclaimed actor, and for me, a South Asian role model who has had a graceful, honest, and down-to-earth presence in global media.
I immediately stumbled over my first question asking her to share bits of information about her film "Call to Spy," directed by Lydia Dean Pilcher. The film, inspired by real events, follows the stories of three women who worked as spies for Churchill's Secret Army. Radhika Apte plays Noor Inayat Khan, a British spy in World War II who served in the Special Operations Executive as a wireless operator. She talked about the preparation and research that went into playing the role, and discussed the difficulties of learning French (I can totally relate).
There is a scene in the film when Vera Atkins, played by Stana Katic, asks Noor why she joined the Women's Auxilliary Air Force. Noor responds, "we all play a part." I asked Apte what part does she play in cinema, particularly as a South Asian woman. Her answer (some of which I had to transcribe) left me impressed.
"I understand that as a film actor, you have a responsibility. But that can't be my motive – to find liberation for my color, my gender – it can't be the reason why I'm in film. It's not the other way around. I don't think I need to do certain things because that's my motive. That's just my everyday! I have to fight for my gender, for my color everyday! To not compromise is something that I have to do everyday. Whether I'm in films or not in films, it doesn't matter. I think we all need to fight for equality always…"
During our conversation, her point about the global reach of cinema felt incredibly important.
Watch the rest of the interview above to hear Radhika Apte delve into life during COVID-19 and some very exciting upcoming writing projects! Or for my tens of fans, you can watch me trying not to fangirl too much, or at least be a little more subtle. "A Call to Spy" is available on VOD now.