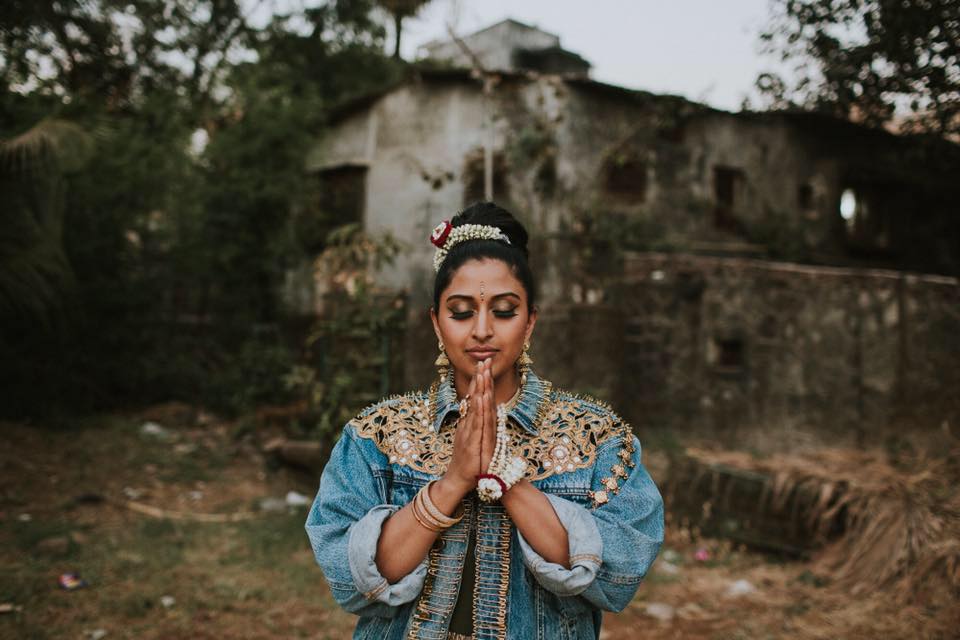 by Fatima Ahmed
Raja Kumari is the new fiery and fierce musician repping Indian culture and South Asian pride on the music scene. She's a singer, rapper, songwriter, dancer, and musician from California. Her music is all about fusing desi music with hip-hop, creating something totally unique and completely her. Kumari's beats are sick and her voice is honey. And for the South Asian community, this is a pretty big deal.
When asked about her desi-inspired music, she said,
"When I saw Iggy Azalea's 'Bounce' video, that woke me up inside. I thought I can't keep writing for other people and allow them to exploit my culture."
But when asked about her use of hip-hop in her music, her thoughts were very different.
"I don't think hip-hop is only a black thing."
But isn't it? Is the South Asian community hypocritical for denouncing appropriation of our culture but actively engaging in taking others'?
In a society like North America, where multiple communities of color reside beside each other, cultural exchange is a common occurrence. In the past few months, we witnessed Japanese-Americans defending Muslim-Americans and Muslim-Americans raising funds for the Jewish-American community. Recent times have seen solidarity between minority communities like no other. These types of exchanges can be ways of negotiating the confusing and often isolating experience of being marginalized in the post-9/11 west. And there isn't anything wrong with that.
With all the discourse around cultural appropriation, it is often easy to forget that there can be such a thing as a mutually respectful exchange of culture and identity. But where do we draw the line between communities of color engaging in cultural appropriation and cultural appreciation?
Just last year, Beyonce came under fire for wearing traditional South Asian attire, including a lehnga and mehndi, when she appeared in Coldplay's video for 'Hymn for the Weekend.' Many South Asians debated this decision and many felt Beyonce's actions to be appropriative. Both Coldplay and Queen Bey were criticized for their actions.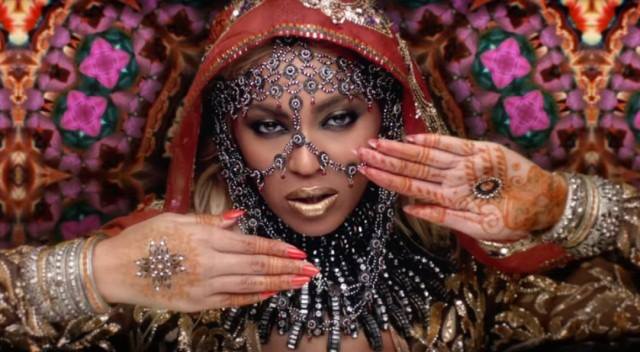 Knowing this, how can we as the South Asian community justify our involvement in hip-hop?
Hip-hop originated in the 1970s from neighborhoods such as Harlem, Queens, the Bronx, and Brooklyn, areas known specifically as Black neighborhoods. In the local music scene, DJs started using turntables to mix and create beats which would then be accompanied by spoken poetry. Scratching techniques and percussion breaks gained popularity in the streets. When paired with the graffiti art, street fashion, and local slang of these neighborhoods, the music soon became a culture.
Hip-hop was bred in the poorer parts of New York City, ignited by the frustrations of the disenfranchised black community of America. The rebellious attitude of hip-hop has always been a way of protest, a way of resisting the racist status quo. At a time when the black community felt ignored and suppressed by the mainstream media and their government, hip-hop became the means of letting their voices be heard.
Raja Kumari calls her version of hip-hop "Bollyhood." Inspired by hip-hop and rap legends like Tupac and Kanye West, Kumari's songs often allude to black artists and black culture. At the same time, she introduces her own culture into the mix. By including traditional South Asian percussion, lyrics borrowed from her native language, and striking desi imagery, she manages to create a vivid hybrid between hip-hop and Bollywood.
It should be noted that Raja Kumari's music is birthed in response to a society that chooses to ignore South Asians. Without any real representation on political and cultural levels, many South Asian feel they don't have a voice in these turbulent times. Being able to create a platform for herself through the expression of her culture, traditional art, and music is an accomplishment on its own for Raja Kumari.
Seeing as the purpose of hip-hop was to create a counterculture which challenges the mainstream, is it really a surprise that this genre resonates with so many outsiders who want to create a space for themselves? Hip-hop's current wide appeal is something that seems like a paradox in and of itself. A previous counterculture that slowly became mainstream is dripping with irony. But it's also the phenomenon that has given us great rappers like Eminem who aren't Black. No one has blamed them for being appropriative.
When you respect the music, the culture, and its people, you can't be blamed for appropriation. Culture is meant to be engaged with and shared, not locked up in a safe away from the prying eyes of outsiders. And Raja Kumari definitely seems to be one of the few artists that get what walking that fine line is.
In an interview, Raja Kumari said,
"The entire three months I was making this album, I was across the hallway from Future. We're on the same label. We talked about Indian culture and it's crazy to think I influenced this man. He influenced me too.

Future said, 'You should wear the Taliban rags and the gold grill,' so on all my album artwork I'm wearing the gold grill on the bottom. He gave me so much advice about releasing music and myself. He would say, 'we create the culture, the label exploits it but we have to do it ourselves.'"
Wise words from a mature and ridiculously talented artist.
---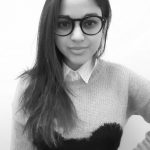 Fatima Ahmed is a 1.5 generation Pakistani working on her degree in English Literature in Vancouver, Canada. She has an interest in human rights activism, social justice affairs, literature and art as well as excessive chai drinking. You can find her on twitter @FattyA123 or read more of her articles at schemamag.com.