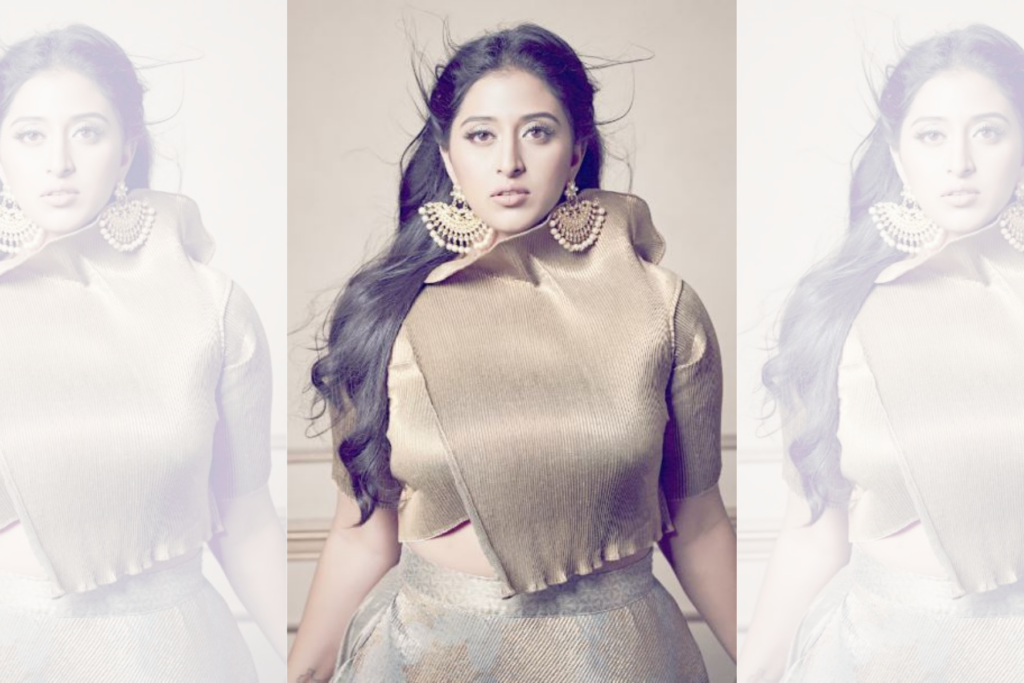 Raja Kumari is a Los Angeles-based Grammy-nominated rapper, singer and songwriter who fuses Indian Classical music and dance with hip-hop to create incredible works of art. She brings her culture to center stage through Kuchipudi, Kathak, and Bharatanatyam dance. Dance is something that empowers Kumari as she uses classical dance as a tool to artistically communicate her passions. She hopes to bridge the gap between classical Indian dance and mainstream American music forming her own lane and becoming an icon in her own right.
Kumari signed to Mass Appeal India in 2019 (a partnership between the U.S. company Mass Appeal owned by the famous American rapper Nas and Universal Music India managed by Devraj Sanyal). Mass Appeal India is home to a number of amazing artists from Divine, IKKA, Shah Rule, and more. I thought it would be an extremely valuable experience to chat with Kumari as she is the first woman to be signed to Nas's label receiving a cosign and paving the way for future generations to come.
Kumari has come an extremely long way since her days of betting on herself and self-funding her first projects. She recently represented India at the AAPI Inaugural Ball which celebrated the inauguration of President Joe Biden and Vice President Kamala Harris. Before her performance she dropped this message:
"I'm dedicating this song to the Indian American community. Seeing Kamala Harris and Joe Biden be inaugurated tomorrow means so much to us so this record is for you N.R.I."
The song N.R.I meaning (Non-Resident Indian) captures how many Indian Americans feel outside of their ancestral homelands. An important lyric which reflects sentiments of not directly being able to relate to American culture or Indian culture is "Sorry that my sari ain't Indian enough and America don't love me cause I'm Indian as f*ck." I myself as well as some of my South Asian colleagues can clearly relate to this sentiment of being called another 90's inspired term ABCD (American Born Confused Desi). In a sense the Desi American experience is extremely complicated navigating the rules of two societies South Asian and American. Finding a way to fit into both is always a balancing act and honestly some of us will never find it.
She soulfully sings on the track N.R.I. "Show you what I am made of, Is this what you're afraid of, Hater." This lyric carefully reflects hatred from other communities as well as self-hatred within the Indian American community itself.
"Self-Hatred is a relative term and other people dictate what is cool."
The above lyric showcases themes around Indian Americans needing time to take up space and share their individual narratives to add to the melting pot of the United States as Indians make up roughly 1% of the American population.
View this post on Instagram
Kumari is the face of empowerment and is a force to be reckoned with as she hosted the pre-show at the American Music Awards in 2019. She describes the outfit she wore to the event as "a custom piece by American designer Tommy Hilfiger from the Zendaya collection with an addition of saree paloos." This depicts her dual identity of being Indian American and fully representing herself on stage. Kumari describes the experience as a "whirlwind and unforgettable experience, hosting the American Music Awards and getting to watch the show. Performances from Lizzo, Billie Eillish, Taylor Swift, Post Malone, Shania Twain, were incredible!" She also attended the Woman in Harmony Pre Grammy Brunch which was hosted by Bebe Rexha in 2020. Kumari felt inspired by attending this brunch which was full of so many strong women from singers, rappers, songwriters, as well as other inspirational women in the music industry. The purpose of the Pre Grammy Brunch Women in Harmony event is to shed light on inequality in the music industry and create a safe environment for the current generation and the next generation of women. Kumari hopes to amplify the voices of women of color around the world.
Kumari clearly leads by example by setting the rules and breaking the rules at the same time with her latest single "I Am A Rebel" featuring Kiara Advani in the music video. The music video depicts Kiara Advani being bombarded by fan messages about her appearance. As Advani continues to break the rules by working out and boxing, Kumari seemingly raps over the visuals with lines like "Kisi ki na sune na Imma rebel," Kabhi bhi na dare na, No one better." Kumari and Advani solidify that they neither need to listen to anyone's opinions nor be afraid of anyone's social media comments. Check out the single below!
Kumari has been featured on many AAPI campaigns through YouTube, Amazon Prime, Instagram, Spotify, and more. She is a part of Spotify's AAPI content Hub and is featured on several playlists ranging from Dope AF, .ORG, Desi Hits, and AAPI Pride as well as YouTube Music's flagship playlist entitled "Celebrating APAHM." She is diversifying her Instagram feed through Instagram's #RethinkOurInfluence campaign by including portrait series, reels, and hero films that shift the myth around the term model minority.
View this post on Instagram
I can honestly say it was an incredible honor meeting Kumari during the pandemic over a 7 a.m. call. She has had so many accomplishments from hosting the pre-show at the American Music Awards, attending the Women in Harmony Pre Grammy Brunch, performing at the Singapore F1 Grand Prix, Asian Pacific American Heritage Month Our Identity Project Blue Marble, UNICEF One Love, as well as having her own documentary So Far on Sony, as well as being a part of MTV Hustle and Revolt TV in just the last two years but still remains humble, hungry and honest.
View this post on Instagram
There are many projects to look out for in 2021. Raja Kumari will be featured on the official soundtrack for Netflix's latest film Skater Girl directed by Manjari Makijany. She has an exciting collaborative track in association with Absolut called Rani Cypher featuring female MCs Dee MC, SIRI and Meba Ofilia dropping late June followed by a full length album release later this year. Rani Cypher I've been told sheds light on gender equality and leverages the need for equal representation for women in hip hop.
Kumari's goal is to "bring India to the rest of the world and hopes Indian Americans stand up and advocate for Yoga, Classical Indian Dance and other forms of Indian Culture." Kumari showed me the importance of taking pride in our cultural significance, investing in ourselves and most importantly celebrating ourselves. I decided to take Kumari's advice and share a bass guitar cover from my YouTube Channel which encompasses a couple of my musical influences. Kumari ends our interview telling me that:
"We need people like Hasan Minaj, Deepica Mutyala, Meena Harris and others to show us how to advocate for our own communities and step outside of our comfort zones."