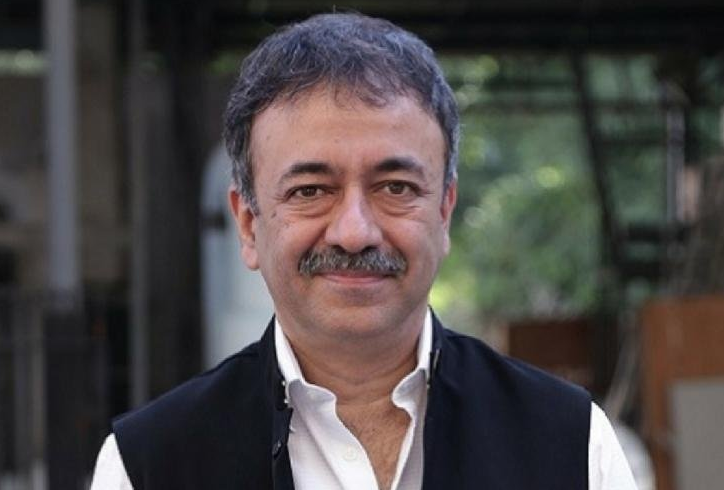 The Hindi film industry has only begun to grapple with its own #MeToo movement that launched into the spotlight in September 2018 with major allegations against high-profile directors and actors. As victims continued to come forward with an avalanche of disturbing accounts, the push for safer working environments gained momentum. This week, the newest allegations of sexual misconduct were made against one of Bollywood's most celebrated figures, director and producer Rajkumar Hirani.
The Allegations Against Rajkumar Hirani
On January 13, HuffPost India published an article detailing the accusations. His accuser, whose identity has not been disclosed publically, was an assistant on the film "Sanju," the director's latest box office success. In a complaint emailed on November 3, 2018 to the film's co-producer, Vidhu Vinod Chopra; Chopra's wife and a director at Vinod Chopra Films Pvt Ltd., Anupama Chopra; Chopra's sister, director Shelly Chopra and scriptwriter Abhijat Joshi, the woman stated that the alleged abuse took place during post-production of the film, beginning on April 9, 2018, and ending in September 2018.
According to the victim's account of the day the abuse started, Rajkumar Hirani directed a sexually inappropriate comment at her. His home-office then became the place of the first assault. In the email to Hirani's colleagues, she recalled what she said to him during his advances on April 9:
I remember forming these words on my lips — "Sir. This is wrong… Because of this power structure. You being the absolute power and me being a mere assistant, a nobody — I will never be able to express myself to you.
Speaking to the pattern of abuse, she wrote,
My mind, body and heart were grossly violated that night and for the next six months.
The woman said she feared losing her job, as her father was terminally ill, and worried that if she left in the middle of the project, her professional reputation would be ruined. She explained to HuffPost India,
Because if Hirani said I wasn't good, everybody would listen… My future would be in jeopardy.
The Aftermath
While there was no response from Vidhu Vinod Chopra, Anupama Chopra responded via email to HuffPost's inquiries into the case:
I've met the complainant twice. Both times, I have offered my full support and recommended that she take the complaint to a legal body or a neutral party since we cannot be arbitrators or judges on this… We also offered to set up an ICC at VCF (which we have set up since then) even though a VCF ICC could not have taken up the case since she was an RHF (Rajkumar Hirani Films) employee at the time. These are two separate companies.
In addition to having her stay over for two nights, she said she offered the woman the number of a professional who she could speak about the trauma she endured. She also stated in the same email that she and her husband continue to extend their full support to the complainant.
As for Rajkumar Hirani, he denied the allegations in an email to HuffPost India from his lawyer, Anand Desai:
"At the outset, our client states that the allegations made against him are false, mischievous, scandalous, motivated and defamatory."
Hirani showed HuffPost India written communications between him and his accuser during the period of time in question in an effort to discredit the accusations and prove no impropriety in the professional relationship. An email sent from Hirani to Vidhu Vinod Chopra on November 22, in which he said he would be willing to undergo an investigation into the allegations, was included in the materials.
Since then, Hirani's name has been removed from promotional content for the upcoming Shelly Chopra directorial "Ek Ladki Ko Dekha Toh Aisa Laga," which was produced by Vinod Chopra Films and Rajkumar Hirani Films.
In an official statement, Hirani said,  
"I was completely shocked when these allegations were brought to my notice about two months back. I had suggested immediately that it is essential to take this matter to any committee or any legal body. The complainant has chosen to go to the media instead. I want to very strongly state that this is a false, malicious and mischievous story being spread with the sole intention of destroying my reputation."
.#RajkumarHirani 's statement pic.twitter.com/0x0ZLt68IA

— Faridoon Shahryar (@iFaridoon) January 13, 2019
Bollywood Reacts
Since the article revealing the accusations against Hirani was published, there has been relatively little reaction from his colleagues and others in the film industry. Vinta Nanda, a voice in the #MeToo movement after publicly disclosing her own experience with sexual abuse at the hands of veteran actor Alok Nath, was among the first to comment via Twitter.
The latest on #MeToo is so disturbing. Who is it that women can trust? Can't deal with these words anymore " "At the outset, our client states that the allegations made against him are false, mischievous, scandalous, motivated and defamatory,"

— VINTA NANDA (@vintananda) January 13, 2019
As his close friends and actors who have repeatedly collaborated with Hirani, Dia Mirza and Arshad Warsi expressed their shock at the news of the alleged misconduct. In an interview with Zoom TV, Warsi said,
If you talk to me about Raju Hirani as a person, as a personality and how he is, I think he is a wonderful person and a thorough gentleman… So, for me,  It's a shocker as it is for everybody else who has heard this news.
#ArshadWarsi speaks up on the sexual abuse allegation charges on #RajkumarHirani conversing with our anchors @Sagarikachetrie and @iamkunalsaluja . @rudrani_rudz
Catch the full episode of #PlanetBollywood at 7pm#WeAreListening pic.twitter.com/p0YC8s9mjk

— @zoomtv (@ZoomTV) January 14, 2019
Similarly, in conversation with PinkVilla, Mirza said,
I am deeply distressed by this news. As someone who has known and respect Raju Sir for 15 years, I can only hope that a due official enquiry is conducted. He is one of the most decent human beings I have ever worked with, and I think it would be grossly unjust on my part to speak on this as I do not know the details.
One colleague standing by Hirani is "3 Idiots" actor Sharman Joshi, proclaiming that the director is a man of great virtue and that it must be "demeaning" for him to have to defend himself against the allegations. The actor also used the hashtag #IStandForRajuHirani to show his support and perhaps in an attempt to inspire others to do the same.
#IStandforRajuHirani pic.twitter.com/ZrM8T9xcpU

— Sharman Joshi (@TheSharmanJoshi) January 14, 2019
While the Hindi film industry has seen such allegations against prominent actors and directors in the past, Hirani is arguably the most successful and powerful. The industry's overall response to the accusations against Hirani going forward will be telling of how far Bollywood has truly progressed, and how much it is willing to sacrifice to ensure safer work conditions for all, in light of the #MeToo movement.