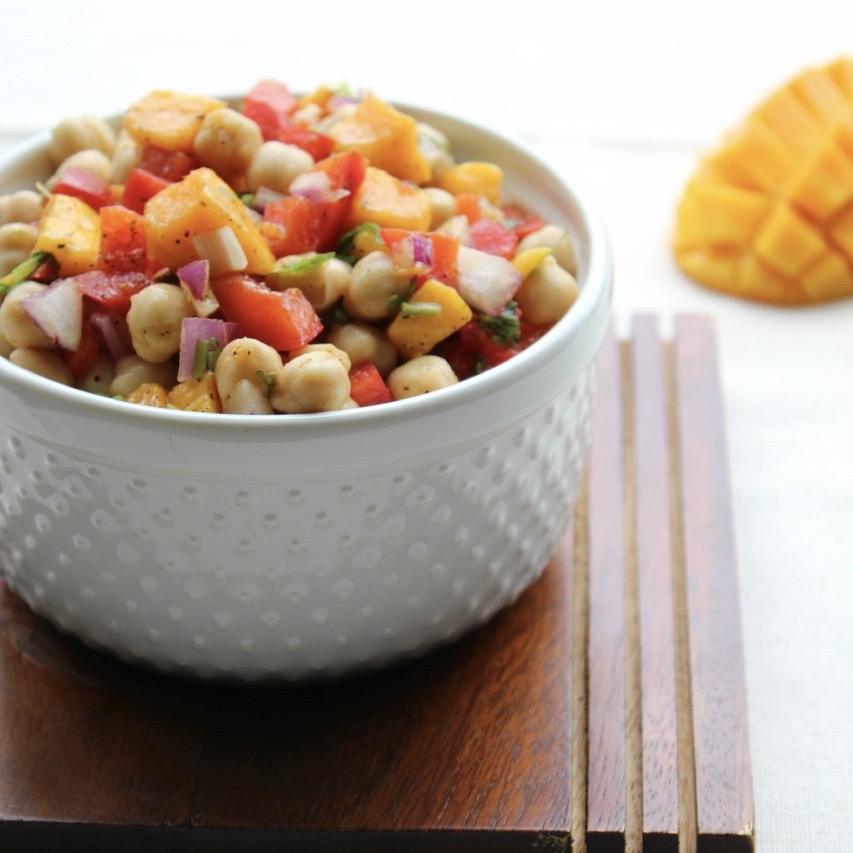 Looking for a healthy and light iftaari recipe? Upgrade your fruit chaat this Ramadan season with this easy to make and delicious Mango Chickpea Salad.
The holy month of Ramadan has graced us once again, and I pray that our fasts and prayers are accepted, and we leave the month renewed in faith and spirituality! I will be posting family favorites regularly throughout the month, and I hope that you are able to take some inspiration from them?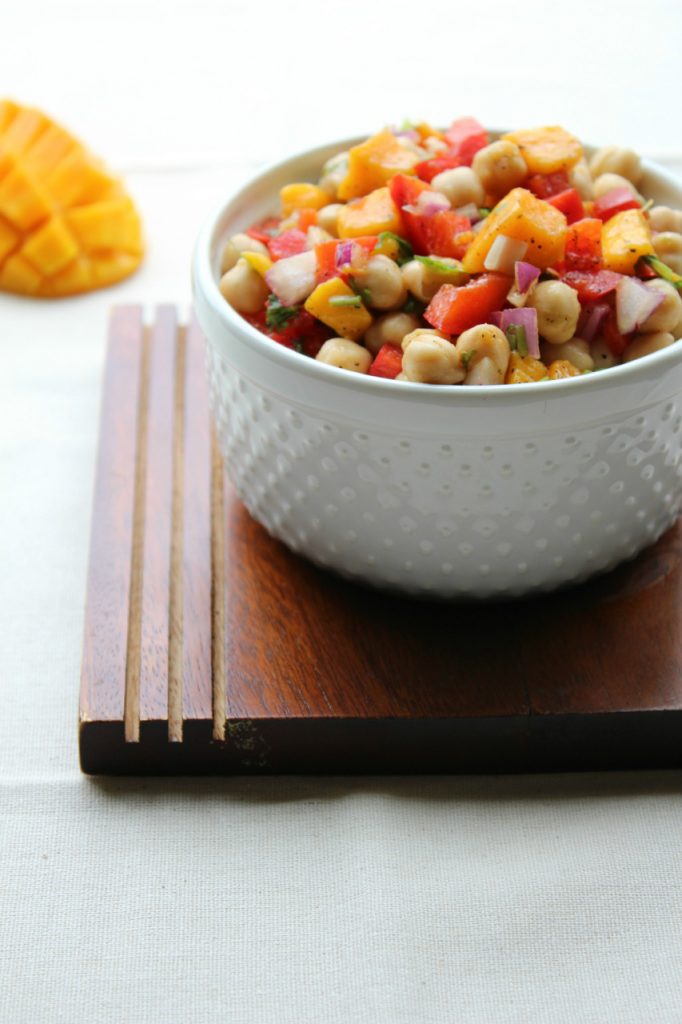 Recently I stopped by to pick up a few essential items from a local Indian grocer, and I stumbled upon freshly arrived mangoes! Now if you're desi (person of South Asian descent), I'm sure you can imagine my excitement. If you're not desi, let me explain: We live for mangoes. It's in our DNA. The love for them courses through our blood.
We went through most of them as is, but I got creative with a few. Some were blitzed into milkshakes, and a few were chopped up and tossed into this delicious Mango Chickpea Salad. It's amazing on its own, and would also pair well with a grilled protein as the main entrée.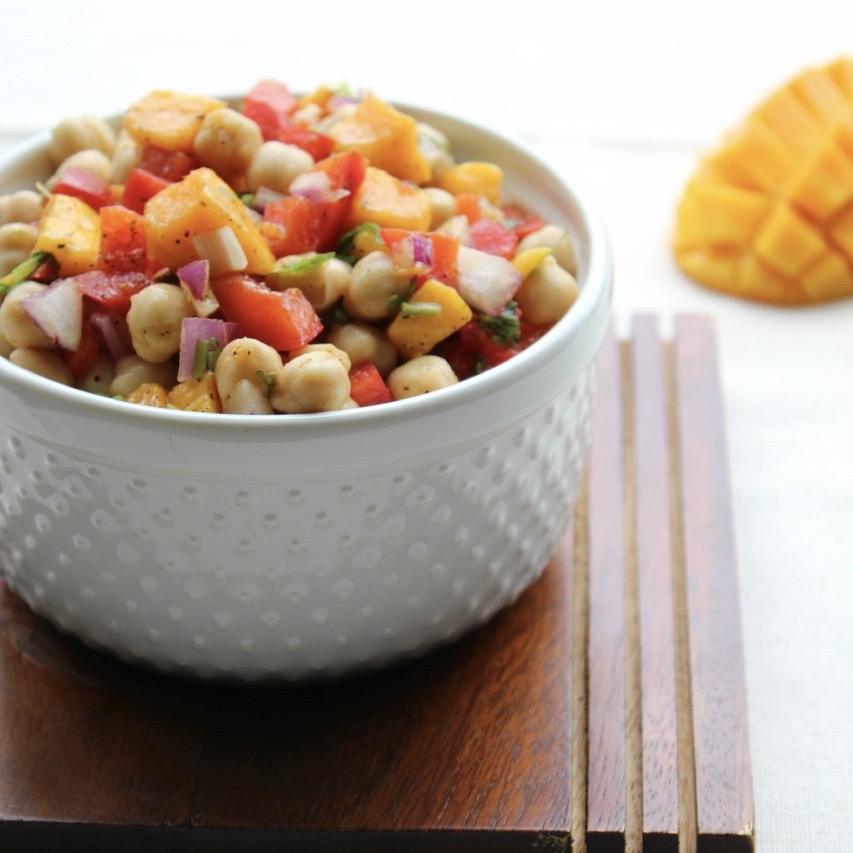 Mango Chickpea Salad
Ingredients:
2 cups (one 14-ounce can) garbanzo beans, rinsed and drained
1 mango, peeled and diced
1 red bell pepper, diced
a handful of cilantro, chopped
2 tablespoons olive oil
1 red onion, diced
1 green chili, seeded and diced small
Salt, to taste
1 lime, juiced
Ground black pepper, to taste
Directions:
Combine all ingredients together in a large bowl and toss to combine.
Refrigerate leftovers.
This recipe was originally published on Chai and Churros and republished here with permission.