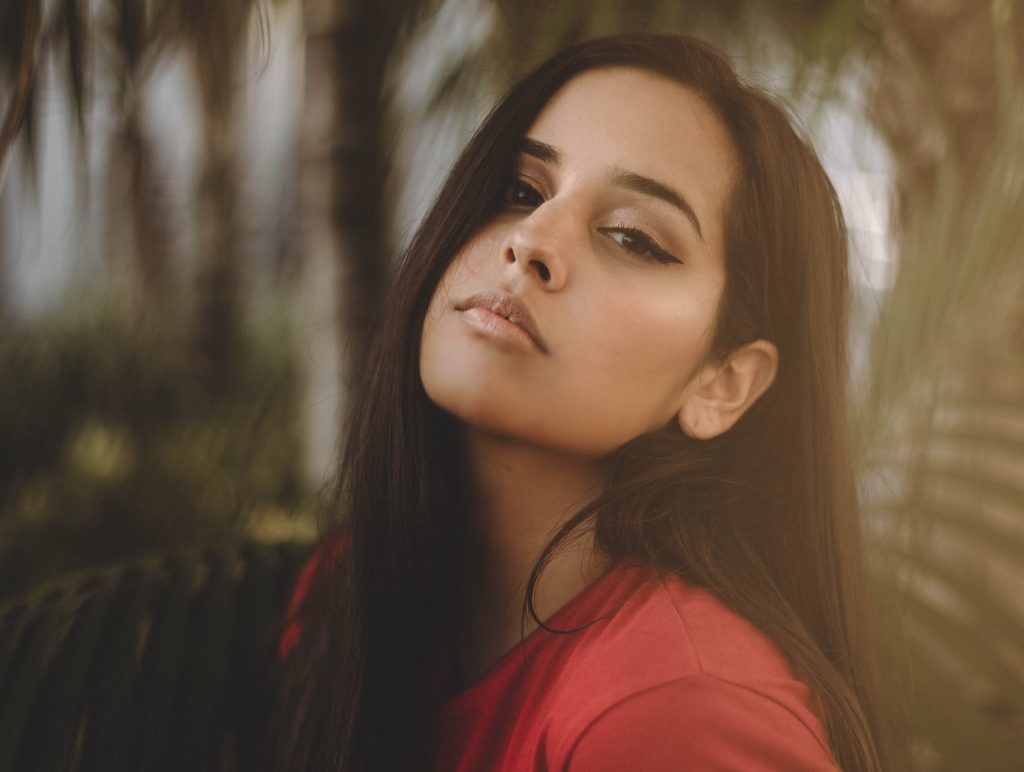 Listen to Rehma Hassan's newest single 'Bella Rosa' here. 
Last summer, when then-18-year-old Pakistani-American singer Rehma Hassan took the stage in Toronto for her first-ever North American tour, she was confronted with an unexpected dilemma: a bad case of nerves.
During an interview with Brown Girl Magazine, she laughed when she retold the tale.
I still get nervous thinking about it. I got on stage and my voice was cracking, I forgot words, but it got easier as the shows went on.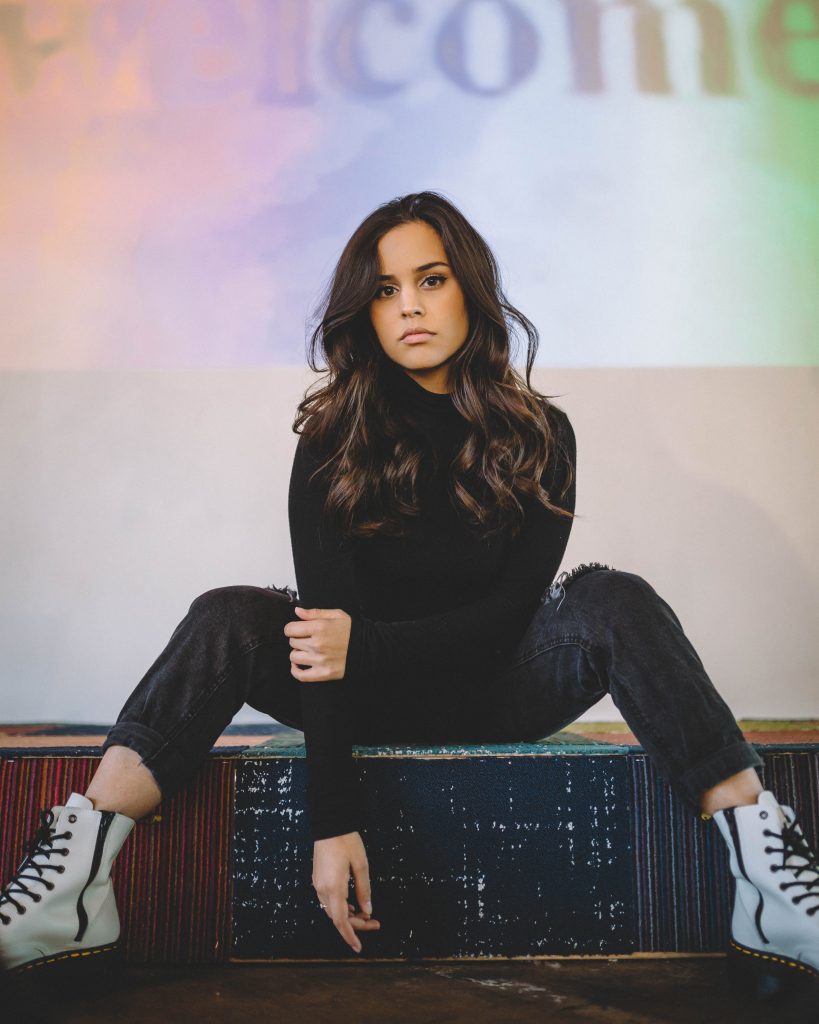 The Chicago native's vocal abilities, often compared with that of Ariana Grande and Jhene Aiko, is now settled in Orange County and pursuing music full-time.
Rehma made the choice to work on focus on her career shortly after releasing her first original single called "Sane" on SoundCloud. The positive feedback she received signaled the artist to actively to pursue her passion, moving on to sing at occasions like weddings and open mics. She said,
That single opened me up to what really goes into taking an idea from my head to paper and what it takes to put it out there.
However, it was on tour last summer that she performed before large crowds for the first time. From LA to New York and the cities in between, Rehma's mother Ruhi was by her side throughout the tour along with fellow West Coast rapper Haseeb Patail. Rehma said,
She was really proud of me. When we were in New York, she was like if Brooklyn likes you Rehma, then you're good.
https://www.youtube.com/watch?v=LwZkacL4NF0
Though describing her music as R&B-oriented, her style is inspired by a number of factors.
Growing up in a South Asian home where Bollywood music and Pakistani music was always a thing – that influence appears in my vocal abilities.

My parents were immigrants and they listened to whatever was on the radio – they were listening to Michael Jackson, Whitney Houston – and that's how I grew up. A lot of my influence comes from them, but I've gotten into an R&B, jazzy vocal style.
Elements of Pakistani melodies are woven into Rehma's work: she cites her heritage as playing a key role in her music. Though relatively fluent in Urdu, she continues to practice expanding her cultural repertoire, focusing on the instrumentals of classical music and work by the likes of Pakistani singer and actress Meesha Shafi.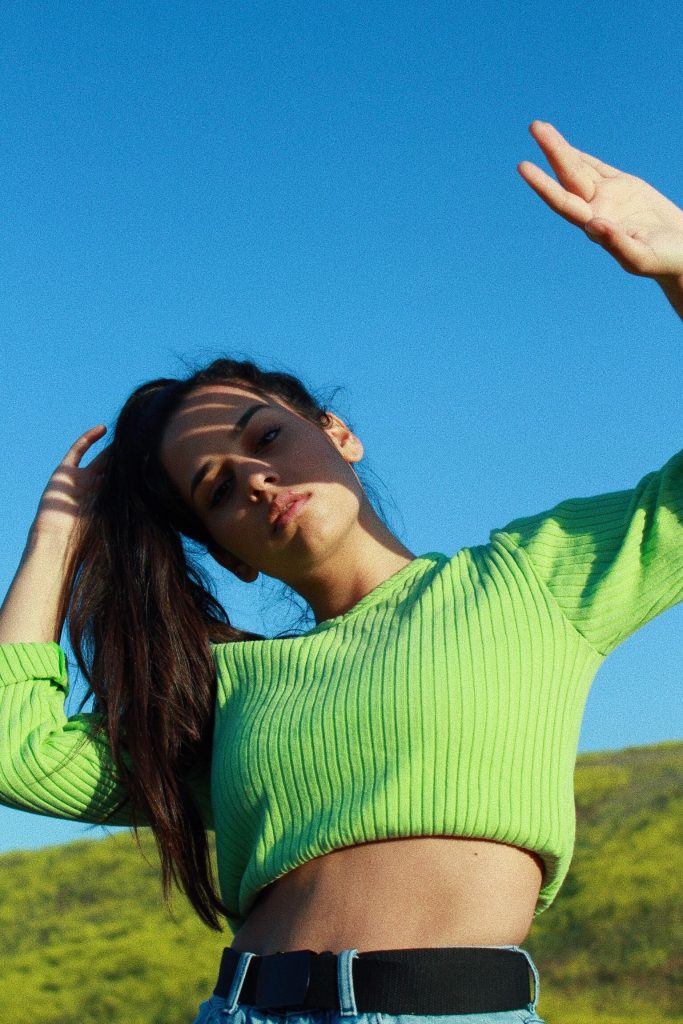 She says it wasn't easy to embark on this journey. Like many other children of immigrants, Rehma abides by high standards of success no matter the pursuit, a particularly trying challenge due to the unconventional nature of converting a creative talent into a full-time job in South Asian culture. She said,
At first my parents were like hey, focus on your education. Music can come after, you have time.

I was like Mama, Baba – this is what I wanna do. This is my life. I really think I can do this. And I think they started realizing I can do it when they saw that I was getting amazing feedback from the Internet. Over time they became more supportive – they knew that if they weren't supportive, I would do it with or without them.

They have really opened their minds: as brown parents, it's really hard because of all the cultural pressure, but they've been so understanding and so supportive. Through any struggle they've been like Rehma, just keep your education in mind with your music. And that has been the compromise – to focus on education and music. To do both.
She says her family's support of her dreams has been a driving factor in her growth as an artist, in particular, her sister Rohaina.
The elder Hassan sister serves as a mentor as well as brand manager, helping Rehma develop creative direction for her work. With a side hustle as a DJ, Rohaina keeps it real on the challenges the young singer will face as a brown girl in the music industry, often sharing valuable insights and encouragement.
https://www.instagram.com/p/B09HzIHg336/
On Instagram, Rehma has found success in performing numerous cover songs, most recently "Hard Place" by H.E.R. and a well-received rendition of Ariana Grande's "Thank You, Next." However, she prefers creating original music to covers.
When I'm making my own music, it's the most authentic version of myself that's being put out into the crowd. I enjoy that more – it's a lot easier to write my own music than to sing somebody else's song.
The 19-year-old singer continues to expand her work this year, while simultaneously juggling school, studying and personal time. She admits it can be difficult as the transition from constant travel and sleepless nights on tour to attending 8AM classes on campus was confusing.
'I remind myself that education is something that will help make my career as a musician even more fruitful,' she said. 'Why are you going to miss out on this opportunity to expand the kind of musician you can be?'
Her upcoming projects include releasing an EP in the coming months, as well as dropping a new single to share her story from a more personal perspective while continuing to perform live.
The first time we got in the studio with those concepts — I knew I was in the right place and that I had to follow this hunger I had for making music.
Rehma hopes to serve as inspiration for future generations of South Asians eager to make something of their singing talents.
If I were to give up, then I'd be giving up the opportunity that someone in the future couldn't hear me.

I would tell that to anyone younger than me: if this is what you love, and this is what you want to do, you better keep going until someone hears you because there's no way you can stop something that's burning inside of you.
Keep up with Rehma's journey and tune into her music by following her on Instagram and SoundCloud.