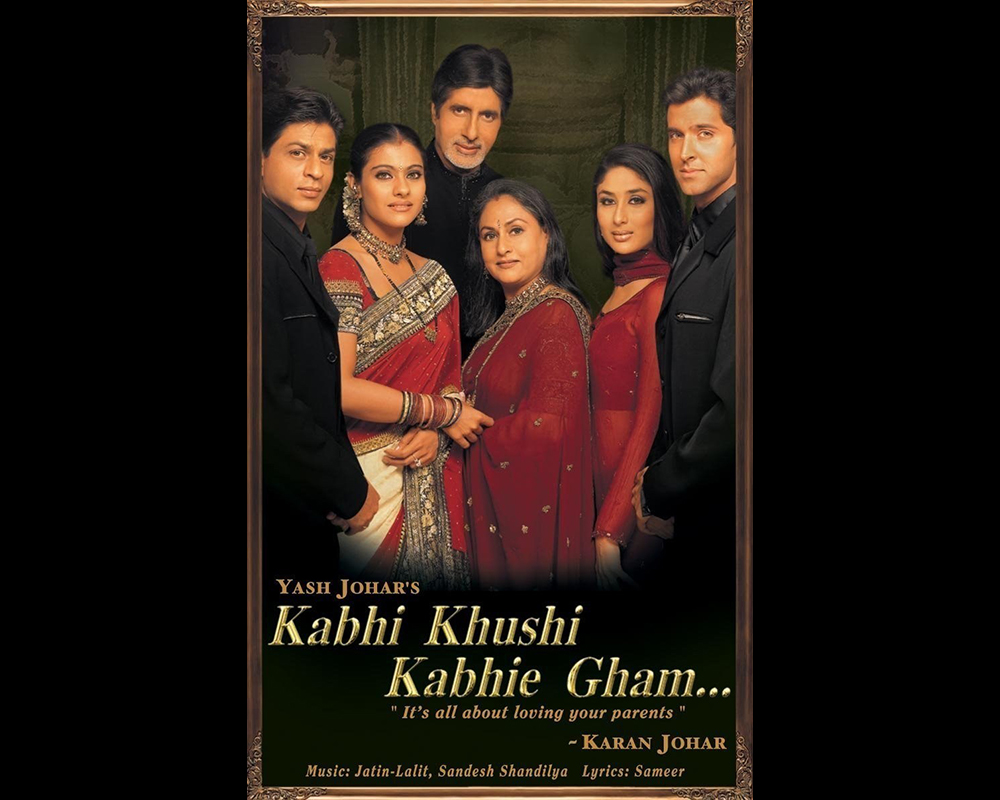 by Rishma Johal 
As a Brown Girl growing up in North America, the Bollywood's multi-star composed, blockbuster "Kabhi Khushi Kabhie Gham" shaped my entire life. The music in this movie was phenomenal and probably added the Bollywood masala that made this film such a success. However, the music was one thing and the cast was another. Let's just say the K3G characters hit eerily close to home, who doesn't know people like them in their real lives?
In honor of the film's 15th anniversary (who else feels old?!), it's time to break down the major (and best) characters of K3G to their cores, and find out why we all related to them oh so very much.
1. Dhaijan, aka DJ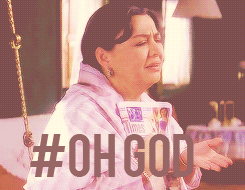 Played fantastically by Farida Jalal, DJ encapsulated the essence of a true "grandma-like figure" who raised the kids and protected them from their parents. She consistently ruined everyone's attempts to get little Rohan to lose weight by feeding him ladoos and refused to stop a grown up Poo from wearing chotay chotay kapday. DJ was the boss, she knew what gender equality was about. Nevertheless, she was also wise and the first to recognize a grown, handsome, and much thinner Rohan.
2. The Transformation King: Rohan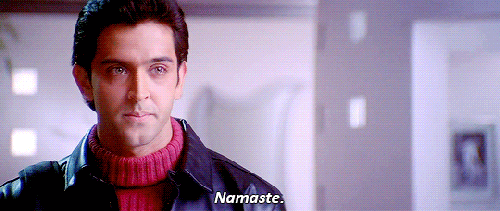 Who else can we talk about next other than Rohan himself? A character who transforms from a young, meek, and easily bullied child to a strong, driven, and talented young man. He is literally the DREAM. The dashing heartthrob was not only good at everything but loved his family. In fact, he was determined to bring them back together. Moreover, he was a guy who cried openly and wasn't afraid to show emotion. The cherry on top—he remembers his childhood crush and learns the tongue twisters that she used to tease him with. Well, he's a keeper. Can I please have one of these?
3. The One & Only "Poo"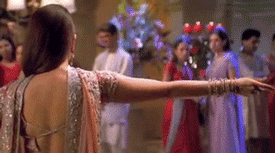 Of course, Rohan's childhood crush had to have as much (if not more) personality than him. Poo goes from a feisty young girl who's a bit of a bully to an opinionated, short-tempered, yet caring young woman. Although, many of her childhood qualities stuck with her, she was more than a Brown Girl with an attitude; she was a confident woman with flair. Her edge and style influenced how others dressed, which is impressive in its own way. Ugghh, I guess she could be a lot nicer and she's still kind of a bully. But who couldn't help but laugh at the way she turned Robbie down every time? I mean he reminds us of every f*ckboy on the planet.
4. Anjali: The Classic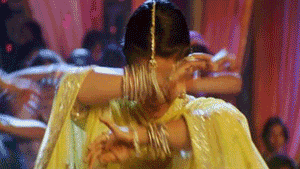 Pooja's sister, Anjali, was no less tempered than her sibling when it came to a matter of opinions. A sweet, clumsy, young woman who manages to do everything wrong becomes every immigrant child's worst nightmare (and reality)—a patriotic Indian mother. From embarrassing her child in front of his friend to forcing him to learn Indian culture, Kajol nails the character by showering him with unwanted motherly love. She also plays Rahul's love interest, which is basically the reason that the whole film exists. She is a hilarious and confused lover who fails to recognize that Rahul is hitting on her. Moreover, Rahul gets kicked out of the house for marrying her, which only makes us love Anjali more as a haphazard, unfortunate, and well-meaning daughter-in law. So many tears, sob.
5. The Romantic Rahul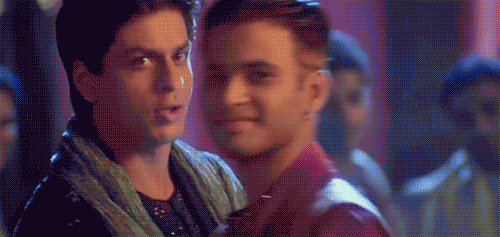 Rahul is a sensible, mannered, well-educated, and career-oriented young man who has an unbreakable bond with his mother. He also follows in his father's footsteps and looks up to him. Yet, he makes one mistake— he falls in love with the wrong girl. Nevertheless, he holds his own by challenging stereotypes and breaking barriers; standing up against his father's prejudiced attitudes. He continues to hold the hand of the girl he married and moves abroad. He conveys the suspicion of every brown paternalistic figure as he sees the romance brew between Rohan and Poo. He is protective and humorous, making him more human than anything. Overall, he is a courageous, loving, and adorable character with many admirable qualities that wins us over immediately.
6. Nandini Raichand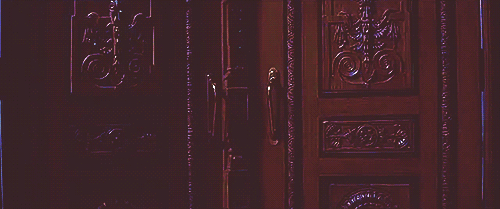 Rahul's mother is an absolute sweetheart. She adores her children and has an extremely strong bond with her first son who was actually adopted. Her special skills to sense Rahul's arrival before he enters truly make us believe in the magic of motherhood. Her longing to see her daughter-in law and yearning for her son to return only make us want to give her a great, big hug. She is kind and caring but a bit too quiet. Nandini is afraid of telling her husband what's on her mind and every time he says "kehdiya na, bass kehdiya," she stops speaking. All we want to do the entire time is make her talk; stand up to him, please! We finally do get to see this at the end, and it is basically Nandini's character development that leads things to fall in place.
7. The Complication: Yashvardhan Raichand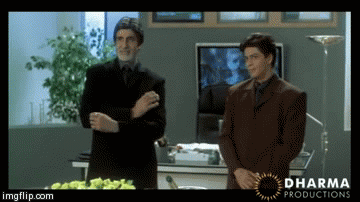 Rahul's father, Yashvardhan, is one of those proud, dominating Bollywood fathers that tend to scare the living hell out of you without speaking—an angry look is enough to make you pee in your pants. Nonetheless, he is a well-meaning father who is trying to look out for his son's best interest. That being said, he never lets his wife speak and even his mother is scared of talking sense into him. He is also prejudiced and looks down upon Anjali for being from a lower class family. Completely sexist, classist, and too proud to see his mistakes, Yashvardhan becomes the villain of K3G by tearing his family apart. However, in the conclusion he melts down and shows that he isn't a heartless fiend but someone with a lot of love hidden deep beneath his shell.
8. Last But Not Least: SPRITELY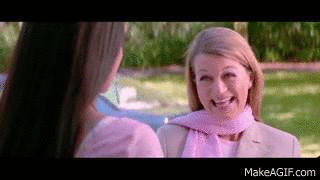 Now, how can we end without mentioning the unbearable Mrs. Spritely? Sure she's not a main character, she's always getting on Anjali's nerves, and she's just a little too friendly with Rahul for Anjali's liking. But Mrs. Spritely shows significant character development for a supporting role. Early in K3G, she comes off as a touch racist and reeks of prejudice as she brags about her table being at the front, complains about Anjali's loud speaking, and consistently demeans her. I think we've all known that kind of "gori" mom growing up. But then Mrs. Spritely surprises you when she rises for the national anthem of India, and shows respect for Anjali's culture for the first time. It's kind of impossible not to like her after that.
As a whole, K3G was an amazing film with numerous characters who each possessed significant qualities that have to be admired. Even the characters left out of this list, both grandmothers, Naina, Rukhsaar, Bauji, and Haldiram had defined traits that made the film so easy to watch and heartwarming. This melodrama not only entertained audiences but captured their hearts, which is why we will always remember this film. Or maybe because we watched it over 100 times. Anyhow, Happy Anniversary K3G!
[Images: Yash Raj Films; Giphy]
---
Rishma Johal graduated from Simon Fraser University with an M.A. in Gender, Sexuality and Women's Studies, and B.A. in History. Rishma is an anti-racist feminist as well as an advocate for intersectionality and social justice. Her research is aimed at enacting social change as is her photography and video work. Rishma has also hosted television programs, radio shows, live events, and presented at numerous conferences. She loves dancing, has a knack for acting and is a complete Bollywood fanatic!