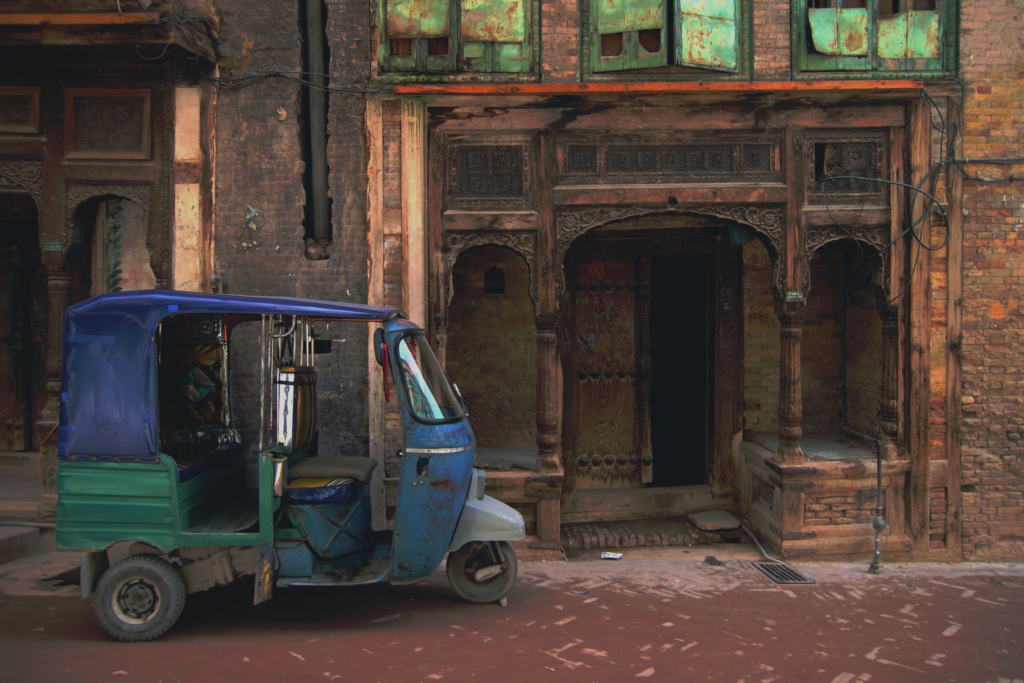 "Purana Ghar" is exactly what its title sounds like. My paternal grandmother died a long, painful death. In her last few years, she was paralyzed and couldn't talk or eat on her own. After witnessing my grandmother's death, my mother did not want my paternal grandfather to pass away like her too. When he was on his deathbed, he was asking our family to see me one last time, but I always refused to meet my father's side of the family for a number of reasons.
Eventually, a lot of people ended up talking me into meeting him. My mom and I finally decided to pay my father's family a surprise visit on a Sunday evening. I went back after 15 years to the same house where I spent the first six years of my life. It was quite a strange feeling to go back; everything seemed smaller and dustier.
When we arrived, my father was not at home, so I called him. He didn't even recognize my voice. That's how long it had been since we talked. My mother and I waited for him to come home. As much as I thought I prepared myself for that moment, it still was not enough. My father walked through the main entrance, and my world froze. I couldn't think. I couldn't breathe. My eyes couldn't see anyone else in the room except him.
Purana Ghar
When I close my eyes at night, I see you
Walking through those dusty white doors
Time froze all around
All I could see was you
Having that mischievous smile on
You reached out for my hand and pulled me in,
a hug so unpleasant, my body went stiff
I could feel the depth of your wrinkles
cheek to cheek, evidently
Far from what I had imagined
Breaking down or bursting into flames
Never would've thought
reality would be so evocative
As I was unable to feel any emotion
Few hours spent with you
opened up wounds I didn't know I had
---
The opinions expressed by the guest writer/blogger and those providing comments are theirs alone and do not necessarily reflect the opinions of Brown Girl Magazine, Inc., or any employee thereof. Brown Girl Magazine is not responsible for the accuracy of any of the information supplied by the guest writer/bloggers. This work is the opinion of the blogger. It is not the intention of Brown Girl Magazine to malign any religion, ethnic group, club, organization, company, or individual. If you'd like to submit a guest post, please follow the guidelines we've set forth here.