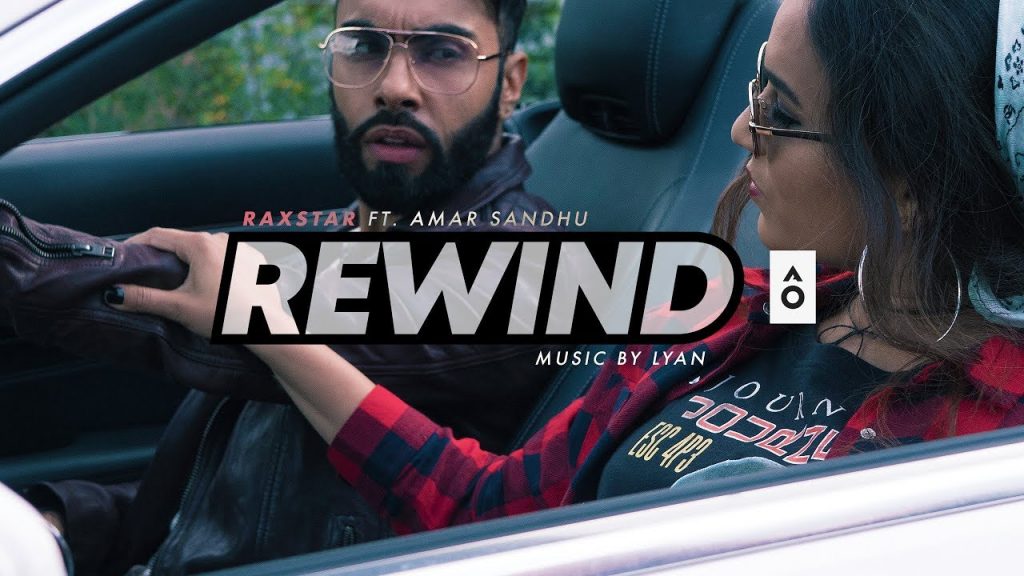 Music provides us all with a way to feel and release our emotions. As listeners, we tend to usually think about what the music means to us, but we often forget about the people and the hard work that went into making the music we enjoy so much. We tend to see people behind the music as celebrities, and nothing more. When in reality, they're normal people just like us that worked extremely hard to follow their dreams.
U.K. based urban desi artist Raxstar recently released a new single titled 'Rewind' in collaboration with his friend and fellow American artist, Amar Sandhu, and as an avid listener of urban desi music, as well both singers…I had to know more.

The music industry is teeming with fresh faces and new sounds, but as many of today's youth may have experienced not every family is okay with their child devoting their time to a life of music. As South Asians, we've been trained to pick careers in fields such as science and technology, with little encouragement for the arts. Raxstar was one of the lucky ones, however, and was supported in his decision to make music his career, even though there were times that he says his family asked him to reconsider. I asked him where he thought this overall thought process of older generation South Asians stems from, discouraging youth to follow a creative career path. Personally, he said that had he not been making music, he would've loved to be behind the camera making music videos or short films.
Raxstar said that although he wasn't subject to this, he believes that much of it has to do with the fact that they are worried about job security. He said that it's difficult to give advice on a situation that he has no personal experience with, but advises to follow your passion, as anything else would leave you feeling unfulfilled.
Raxstar is a very diverse artist and has made music with so many different personalities in the industry, and I asked him where he draws his inspiration for his own music from. He said that his peers are his inspiration, specifically mentioning names such as The PropheC, Arjun, Zack Knight, Mickey Singh, Mumzy Stranger, Pav Dharia, Fateh, and Haji Springer. I think one of our biggest misconceptions as listeners and fans, is that all artists are unappreciative of anyone but themselves once they make it big. But I believe that Raxstar's response to this question truly shows how artists are still humble and appreciative of their peers, and not as some may think "all about themselves." He went on to add that everybody in the industry has their own identity and sound, that no one seems to be copying one another, and that he is super proud of his peers' originality.
With its' catchy tune and Punjabi soul, 'Rewind' is the perfect song drive top down to, or turn all the way up to dance around your room (guilty as charged). When I asked Raxstar where he had gotten the inspiration for Rewind, he said,
"I was inspired by the music produced by the super talented Lyan. It made me think of summer and those old-school R&B songs from the 90's and early 2000's. I wanted to write something in that vein. I'm a big fan of Amar Sandhu's vocal and songwriting ability, so I reached out to him and he blessed the song with the perfect chorus."

Although music making isn't all fun and games and requires immense hard work along with countless sleepless nights, I think there's a certain sense of satisfaction and joy that come with creating something that is so much your own. Raxstar loves the actual writing and recording of the song, but also finds great satisfaction in editing the video. He went on to add that Saavn's AO program was extremely supportive and encouraging in turning their vision into a reality.
Raxstar's career obviously focuses on music making, but when he isn't making a new tune for us to jam to — he can be found doing a variety of things.
"Every day is different, I'll always liaise with my manager Khalid. I may be going over Hanji Hello designs for our clothing brand, writing in my own studio or visiting another studio for a writing session or mixing. If I'm planning future video shoots, I'll be making a lot of phone calls and using the internet to research everything from locations to clothing."
As I mentioned before, music makes us feel. Music makes us experience. And I thought that Raxstar would have a certain message that he wanted Rewind to convey to his listeners. But his answer was a little different from what I expected. Instead of saying that this is his message, he leaves it up to his audience to interpret the song. He said that his work is done beforehand, and the audience should have full control as to how they want to interpret it. He just wants his audience to feel a connection, which he said would make him happy. Raxstar also talked about how traveling and performing all over the world has changed his life saying that.
"Traveling and performing has just shown me how much music can affect people and connect with audiences that I didn't even know existed. The traveling that I've done so far just makes me want to travel more."
So what's next for Raxstar you ask? Who might we hear alongside him in the future? Well, Raxstar said that he'd like to expand and work with someone unexpected, as well as build more with those artists that he's worked with in the past.
Personally Raxstar, I'll be eagerly awaiting your next piece of music. From myself, and the whole team at Brown Girl Magazine, we wish you all the best in your future endeavors! I know we'll all be pressing rewind on every new release you create.