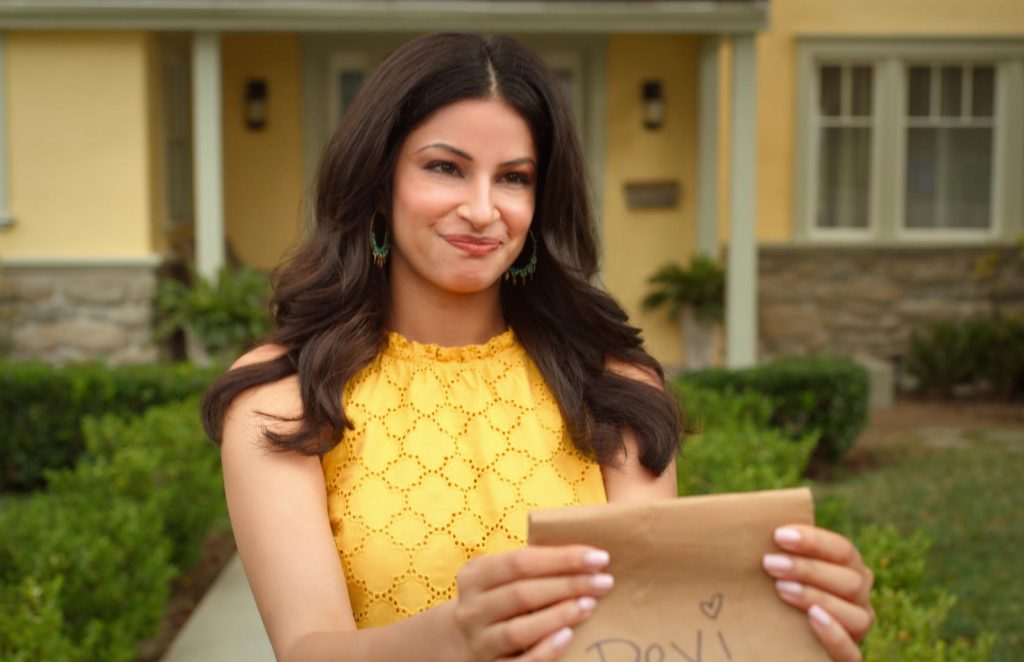 Ever since news came out that Mindy Kaling was producing a new Netflix teen comedy about a first-generation Indian American girl who navigates the struggle of high school, boys, and adolescence, my inner brown girl couldn't stop screaming. The new series, "Never Have I Ever," follows the story of young Devi Vishwakumar (Maitreyi Ramakrishnan) who resides in Southern California alongside her mother Nalini (Poorna Jagannathan) and her over-achieving cousin Kamala (Richa Moorjani).
It's a beautiful coming-of-age story dealing with culture, identity and high-school woes, and one of the most relatable series of the year. I got a chance to chat with one of the leads, Richa Moorjani before the series premieres next week and she wouldn't be more excited.
California-born Richa Moorjani beat out more than 15,000 others to make her series regular debut as Kamala. From her unconventional upbringing to getting her first real acting role on another of Mindy Kaling's shows, Richa Moorjani tells us all about her life and how important it was to be a part of "Never Have I Ever."
Richa, tell me a little bit about your background and how you got into acting.
I grew up in the Bay Area, California. I was surrounded by music, art and culture from the day I was born and was put in Kathak and ballet classes at the age of 5. I developed a passion for storytelling and acting through my dance classes, and I did school plays and summer drama camps throughout my childhood/high school years. I can't remember how or when I decided I wanted to become an actress, because it's been my dream for as long as I can even remember.
As you know acting can be considered an "unconventional path" in the South Asian community, what has that journey been like with your family?
Well, I grew up in a pretty unconventional Indian household. My parents had a "love marriage," unlike most people of their generation who had arranged marriages. They met in Berkeley, CA while my dad was getting his PhD there, and they started a Bollywood music band with their friends, which they still perform with 40 years later today! We also have several other artists in our family, including my sister who is a singer. Because our family is so passionate about the arts, I was lucky to always have their support and encouragement, which has been the single most important thing in helping me to survive in this challenging industry. That being said, there have been times where my parents were naturally worried about me when they saw me struggling for many years and asked me if I would consider going back to school or "getting a job"— and THAT led to some triggering conversations, but overall they have always believed in me and been my rock. When it comes to the South Asian community, I have thankfully received mostly love and positive encouragement, but I have also definitely faced judgement and several passive aggressive comments, however it's never discouraged me from doing my work.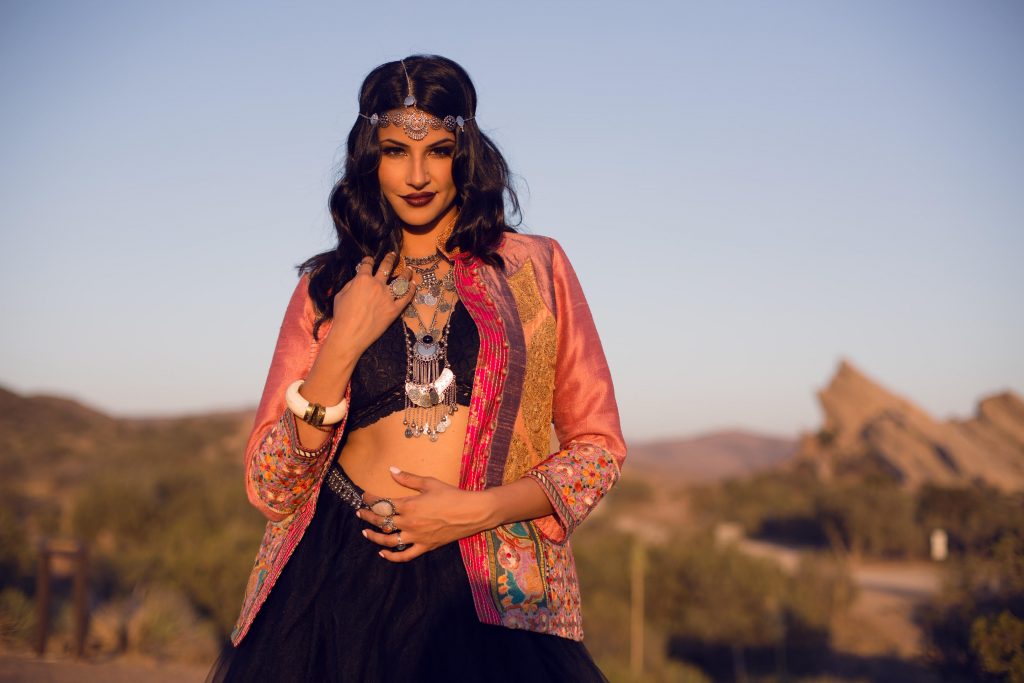 We're so excited about your new series "Never Have I Ever," which is now streaming on Netflix! What was it like auditioning for the show?
Also unconventional! As I'm sure you know, Mindy put out an open casting call on her Instagram for the 3 leads of the show (Devi, Kamala and Nalini) to which they received 15,000+ submissions. I was initially hesitant about self-submitting an audition, because I knew there would be thousands of girls responding, and I just felt like my tape would get lost in the mix. But I submitted anyway, and thank God I did—because from that tape, I got called in to do a screen test in front of Mindy and Lang Fisher. It just goes to show that when something is meant for you, you have to be ready for it and willing to put yourself out there, because otherwise you could miss out completely.
You've worked with Mindy Kaling in the past on "The Mindy Project," how was this similar or different?
Yes I did! That was my first real acting job about a year after I moved to Los Angeles, 8 years ago! It was only one episode in the first season of the show, so I was only there for 1 or 2 days of shooting. I remember being completely in awe of Mindy the first time I met her, with her effortless confidence and unapologetic way of taking up space as a brown woman in this industry. My scene on The Mindy Project was actually a scene with Mindy in it (along with Ed Helms), which was such an incredible learning experience for a young brown girl like me who just recently moved to LA and was still trying to figure out how it all worked. Unfortunately, she was only behind the camera on this show, but nonetheless she was very much involved and always made sure us actors felt cared for and comfortable on set.
https://www.instagram.com/p/B_a6PFAlB39/
After watching the trailer for this show, I couldn't help by scream "relatable" during every scene, how did you connect with this show after reading the script?
I connected to the script in many ways. I connected most with Kamala's story, as a young South Asian woman balancing family/societal expectations and my own dreams/desires. I also connected with parts of Devi's character, like desperately wanting to be cool, popular and liked by the hottest guy when I was in highschool, while also feeling like I wasn't brown enough or American enough and trying to navigate my bicultural identity. And I think many people are going to relate to the universal themes on this show, so I'm not surprised that you screamed!
What are some key themes in the show that you can share with us?
I think that the key themes of this show are: identity, family, how culture/faith shapes our experiences growing up, how we deal with grief and change, friendship—and the one thing South Asian parents never want to talk about: adolescent sexuality.
The role you play in "Never Have I Ever" is this stunning overachieving cousin, Kamala, who is getting her Ph.D. for Caltech (a desi parent's dream), how did you get into character for this role? Was it something you could relate to?
It would definitely have been my parents' dream for me to get a PhD, but this is probably as close as I'll ever get, Mumma and Papa! I related to Kamala right from the beginning when I read the scripts. I think we are both ambitious, independent young women who would travel across the world alone to pursue our dreams (like when I moved to Mumbai by myself for a couple of years to pursue acting), but we both feel torn at times between what we really want and wanting to make the people closest to us happy. I think we both have high expectations of ourselves and the pressure we feel from ourselves and others can be suffocating. The one thing I had to work on the most for the role was the accent—which I had a dialect coach for and also watched hours and hours of YouTube videos. It also helped that I am half South-Indian and have many relatives who speak with a similar accent to what I was going for.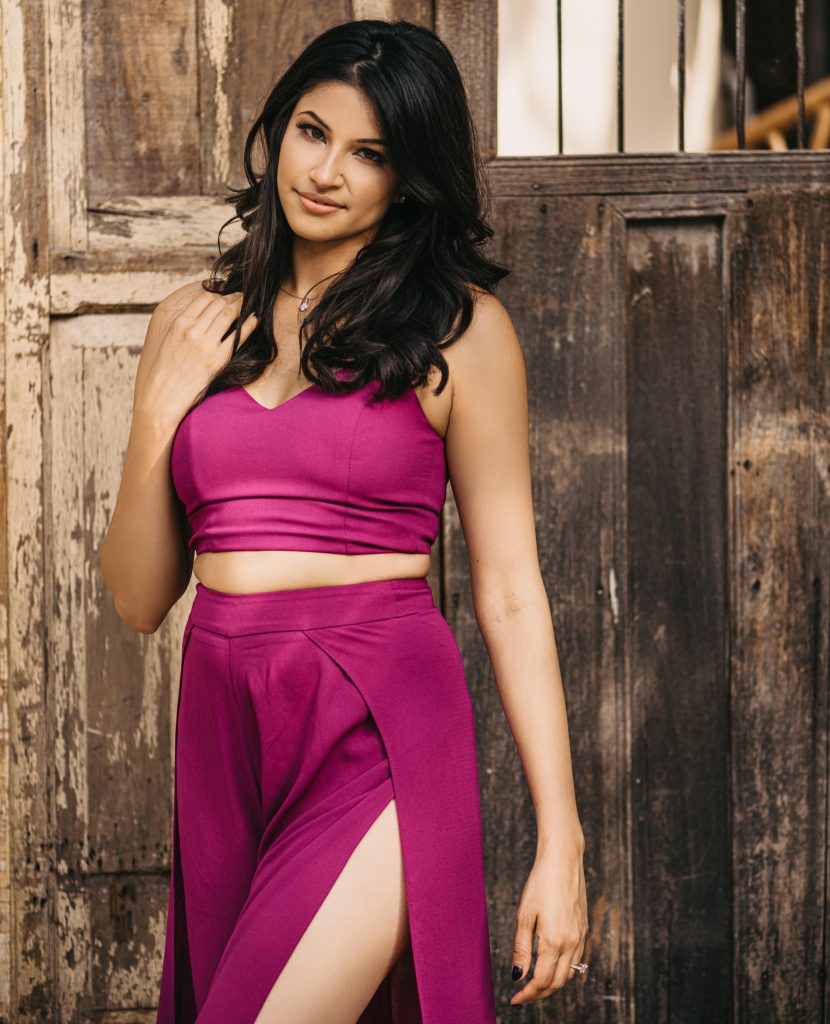 Before we wrap up today's interview, I do want to do a lightning round to learn more about you and your quirks! Describe the show in three words!
Heartfelt, Quirky and Relatable
All-time favorite Bollywood movie?
'Devdas'
Go-to quarantine binge-watch show?
'Little Fires Everywhere'
Alternate career to an actress?
Therapist, like my mom!
Big thanks to Richa Moorjani for giving us an inside scoop into all things "Never Have I Ever." The first season is currently streaming now, so make sure to tune in on Netflix now!