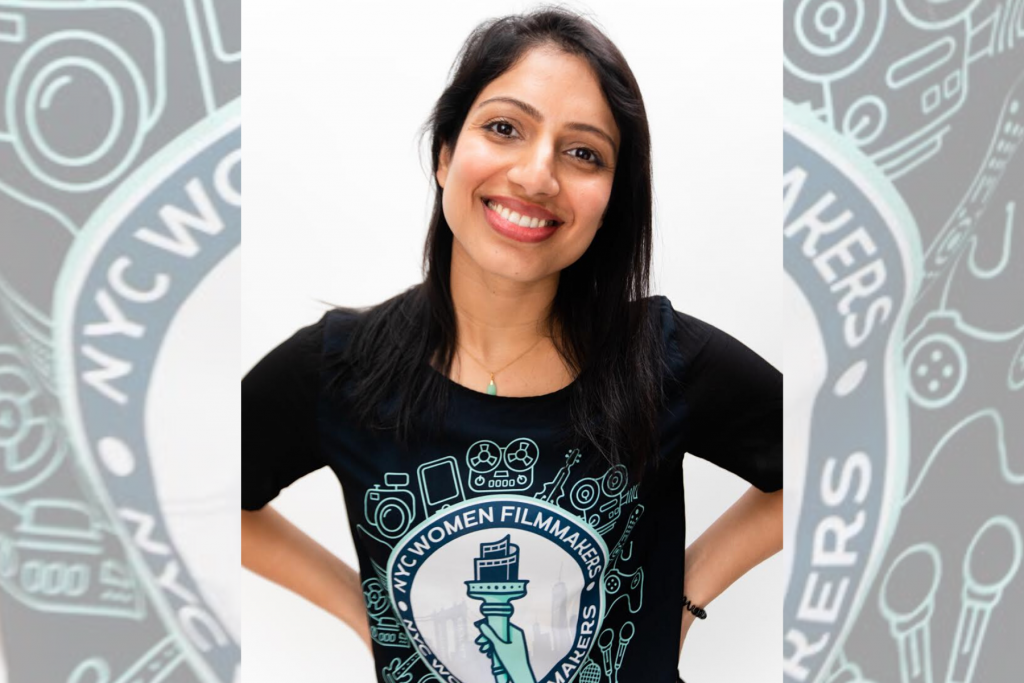 Quarantine and art have a strange relationship. Never before have we so needed the beauty that art can provide, nor have we had so much time to consume it. But in a pandemic, some artists—like filmmakers—can not create content as usual.
What does this mean? Now that "Tiger King" is over, we need new stuff to watch.
Fortunately, this is a great time to support independent filmmakers and benefit from their fresh perspectives. Richa Rudola is one such artist.
As a statistician and award-winning filmmaker, Richa Rudola is a verified Slashie. Her first short film, "Fresh Blood (Taaza Khoon)," won 7 awards across 27 film festivals and is now available on Amazon Prime. Her second short film, "The Seal," won the 2019 Future of Film is Female grant, was screened at multiple festivals, and accepted to the Oscars-qualifying HollyShorts. Richa is also a passionate advocate for female creatives, serving as VP in the NYC Women Filmmakers nonprofit organization.
We sat down with Richa Rudola to get her advice on how she manages the Slashie hustle, discover the keys to her success so far, and understand the impact of COVID-19 on the arts.
You are a statistician and a filmmaker, which is an unusual combination. How do you balance the two?
I've always been interested in both science and humanities, but with the rigid educational system in India, it was not possible for me to study both at the same time. I began to seriously pursue my other interest in the arts only after completing my master's degree in statistics. I find the interplay of data analysis and filmmaking very interesting. One discipline looks for patterns in large numbers while the other requires observation of the singular at close proximity. To balance a job in risk management with a side hustle in filmmaking requires a constant juggling act and being efficient at time management.
Time management is a secret weapon for all Slashies, but it doesn't always fit with the creative process. Have you ever had writer's block?
Definitely, several times in fact!
https://www.instagram.com/p/BwAGLqcgv0J/
How do you overcome it?
It helps to tackle the same problem a different way. If I'm stuck with a specific part of the puzzle, I'll try different writing exercises like answering questions about the character or the stakes or their deepest fears to get to the root of the issue. Other times it helps to do just a brain-dump writing session of everything that's bothering you about the writing. Writing blocks are about fear so putting it all out there can be helpful in identifying what it is exactly that we're scared about. Sometimes I've just stepped away from the project for a while to give myself a mental break and approach the writing from a fresh perspective at a later time. That helps me return to the story I'm trying to tell.
What stories are you most interested in telling?
I love stories involving courage. Courage to be yourself, to face your fears, to stand up to a bully, to love against all odds.
What has been your biggest challenge as a South Asian female filmmaker to date?
We're already an underrepresented group two times over, so sometimes there's the danger of being the 'token pick' and not having room for two or more brown women in the same pool. I try to overcome this by throwing myself in for opportunities. Sometimes persistence pays off. I apply to many labs/grants/competitions even if I have received rejections from them in the past. Growth is a continuous process.
What advice do you have for aspiring South Asian female filmmakers?
This advice is for all filmmakers from marginalized communities – believe that the parts of you that you think don't 'fit in' are exactly what will help you excel as an artist. Embrace that part of yourself and put that into your art.
What's next for you?
I'm currently developing a TV series I'm very excited about. 'One Rose' is a romance drama about the intersection between data science, neuroscience and astrology. It was recently accepted into the prestigious Stowe Narrative Lab and I'm excited to develop it further with their support.
Where can we find your work?
'Fresh Blood (Taaza Khoon)' is available on Amazon Prime and on Future Of Film Is Female Streaming. 'The Seal' has been on the festival circuit and recently had a successful Facebook Watch Party event in collaboration with Tasveer South Asian Film Festival (the post-screening Q&A can be viewed here!). I hope to make it available online later this year. My other work can be found on my website for now: richarudola.com.
How has COVID-19 affected your work and how can we support creators?
Some of the festivals and labs my projects were going to be a part of have been suspended or postponed for now. Now is a great time to hire your artist friends for any remote projects you've been considering. Or better yet, donate directly to their Venmo, PayPal accounts.