by Rini Sampath
When Atiya Hasan, the editor-at-large of Brown Girl, asked me to write a piece for the online magazine recapping my term as Student Body President at the University of Southern California, I actually felt a loss for words.
Those who know me best understand this is a rare sentiment for me to share. After all, I was the kindergartner reprimanded by her teacher for shouting her ABC's too loud.
Nonetheless, I decided to sit down and suck it up. "I think I can, I think I can," I told myself, in the spirit of The Little Engine That Could. I wanted to weave together a positive and uplifting message for my peers. But, in doing so, I couldn't leave out the brutal honesty and sugarcoat these passages in the way my Instagram does. So, here it goes: the real deal.
I'm grateful for a lot of things. I'm grateful for the privilege of higher education, a supportive family and loyal friends who make me so happy. But, this year made me question my own mental health, my definition of happiness and my body's tipping point.
Thanks to our 130-person team, we had many tremendous successes in student government; with the most packed senate meetings in USC history, we saw our campus peak with engagement and enthusiasm for hot-button topics. With exciting programming such as an inspiring talk from the beloved Laverne Cox to the tunes of Miguel at our fall Conquest concert, our campus came alive to (quite literally) the sound of music. We advocated on pressing issues such as diversity, equality and inclusion, college affordability/administrative financial transparency, mental health and sexual assault prevention. We funded student trips such as the SoCal VoCals' journey to sing at the White House to President Barack Obama and First Lady Michelle Obama and helped numerous organizations reach their maximum potential through financial support.
Along the way, as a full-time Student Body President, I faced the mounting pressures of media spotlight, some frayed work and personal relationships, and wrestled with my all-too-real anxiety (while trying to keep it together as a full-time student.) My intersectionality as a non-Greek, woman of color on the USC campus brought its own set of challenges.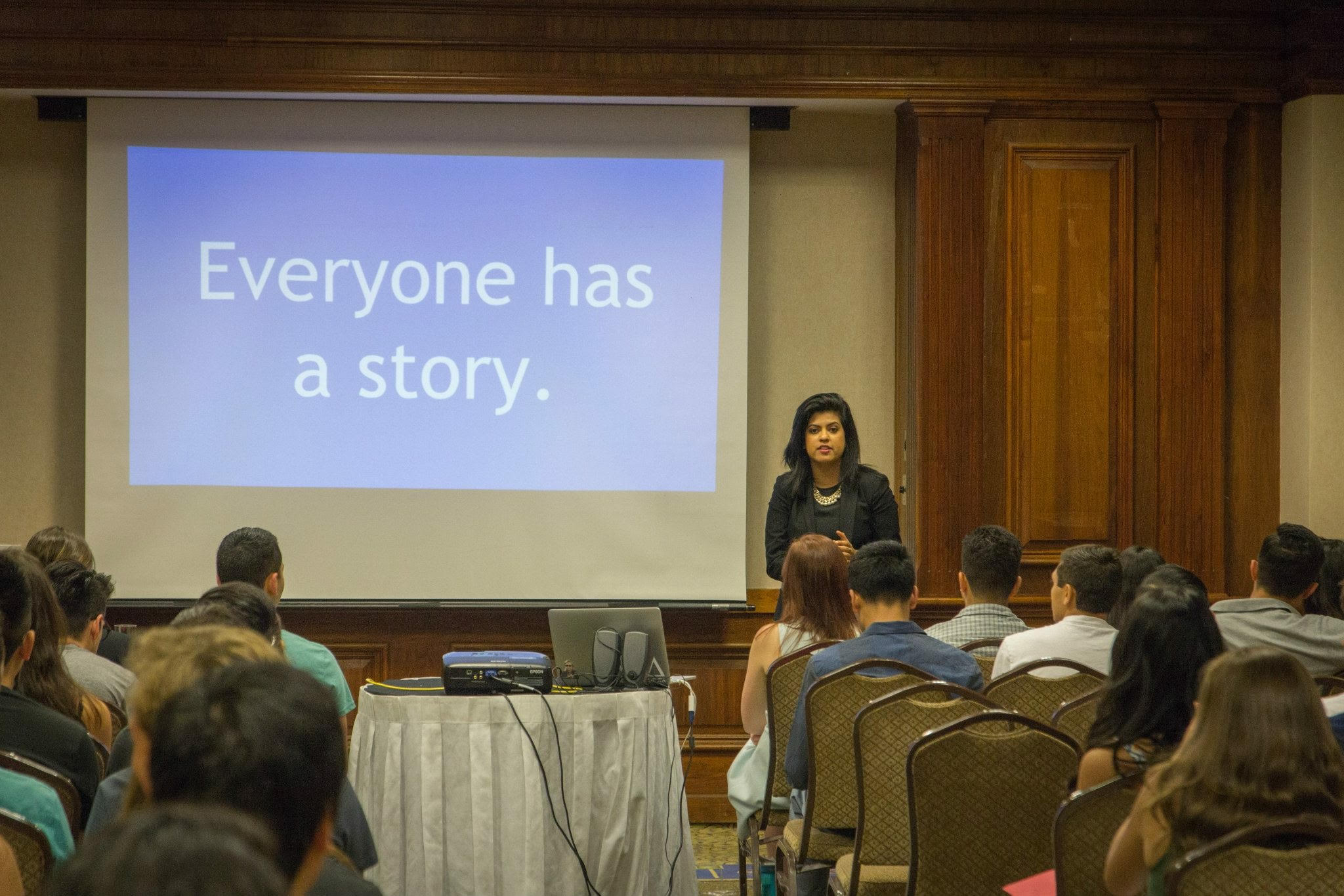 Eventually, I did something I am so grateful for—I saw a therapist. Yes, in my crusade to save the world (which I've realized isn't a realistic approach to life on earth), I started falling apart.
While there is Rini Sampath, Student Body President at the University of Southern California, there are other sides of me too. I like playing Call of Duty, obsessing over my golden retriever, making Spotify playlists, (occasionally) writing poetry, eating absurd amounts of pizza and spending time with my family at home. Sometimes, I found it difficult to make the separation between the two sides of me and neglected myself for other causes. I began to wonder if my peers had stopped separating the two sides of me, too.
I started seeing my therapist nearly twice a week. There were tears, lots of tears. The kind that left my t-shirt sopping wet by the time I left the health center. There were sleepless nights and days I couldn't eat properly. Fortunately, my counseling experience could not have felt more positive. My therapist, or as my parents now see her, my saint, seemed to understand exactly what made me tick and helped me wade through my messy thoughts in every session.
I'm not sharing all of this for you to feel bad for me (although maybe I have created a vivid image of me ugly-crying in your head). I'm sharing it to reinforce a message I have made an effort to share time and time again. What we see of someone online is a fraction of who they are. And while it's easy to forge a fairytale from the shiny photos, flashy resume-line items and job titles, beneath the veneers are ups and downs, wrongs and rights, and stories, which cannot be summarized in 140 characters or less.
I speak up because our desi/API community has routinely stigmatized mental health and mental illnesses. For communities of color, talking about depression, anxiety or other disorders comes with shame. But when we do, and when we encourage one another to practice self-care and seek help, we can shatter stereotypes and create spaces of healing.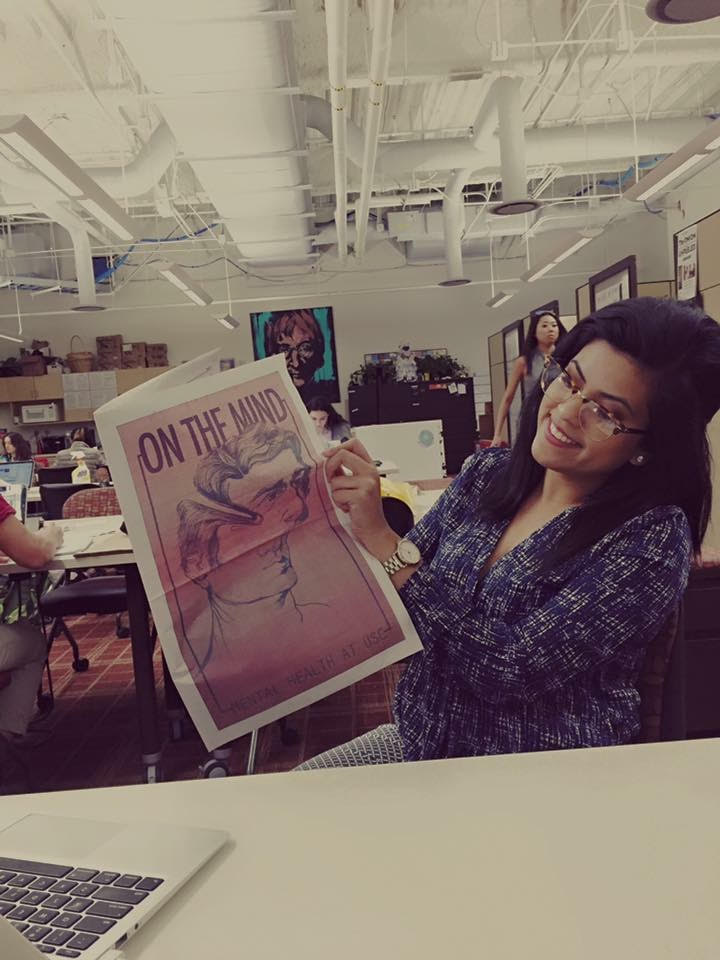 This past year was a huge learning experience for me. I learned not to read the comments section of some articles (although I am still guilty of this). I learned buying new clothes is never a substitute for doing your laundry. In all seriousness, I learned about unconditional love, I learned about failure, I learned about success, I learned how some words cut deep and how other words heal wounds.  I have always said I never know what awaits me at the start of every year, but I do know now what does unfold is what is meant to be.
Ultimately, I am so indebted to the USC student body for electing me as their Student Body President. I am so grateful to have this platform to share my thoughts on female empowerment and social justice. I am so fortunate to have a community of friends and family so full of love. With this in mind, I am renewed and reenergized for this New Year. I'll just have to remember self-love and self-care, and I hope you will too.
[All photos are courtesy of Rini Sampath.]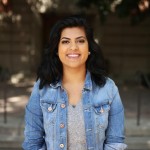 Rini Sampath is a senior majoring in International Relations, with a love for helping people through policy-level action. She is the Student Body President at the University of Southern California and previously served as the Student Body Vice President at USC's Undergraduate Student Government. She is also Campus Editor-At-Large for the Huffington Post. Rini has lived in India and Singapore but now calls Irvine, Calif., her home.