by Keertana Sastry  Follow @KeertanaKS
2017 has tragically taken away an icon from our midst: acclaimed and immensely talented actor Om Puri passed away at the age of 66 on January 6th in Mumbai.
When we think of Bollywood icons and legends that transcend the Indian film industry, names like Amitabh Bachchan, Shashi Kapoor, and even younger actors like Shah Rukh Khan are recognized by people all around the world. But for some reason, Puri's name is often unfairly overlooked.
Over the course of a 40+ year career, Puri appeared in more than 100 films and TV series in a multitude of Indian languages and more than a dozen English-language films as well.
Puri's talent is incomparable, for decades he has flexed his comedy and dramatic muscles time and time again without hitting a false note. In honor of this incredible actor's legacy, we celebrate the life and career of Puri, the way he should have been celebrated not just in Bollywood, but in global mainstream cinema.
"Aakrosh"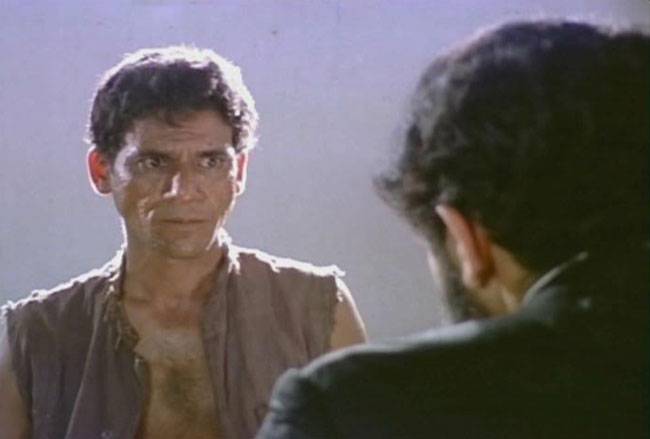 In one of his first major films, Puri tackled the corruption in the Indian judicial system in the film "Aakrosh," and his amazing work helped him nab his first Filmfare Award nomination and a win for Best Supporting Actor.
"Arohan"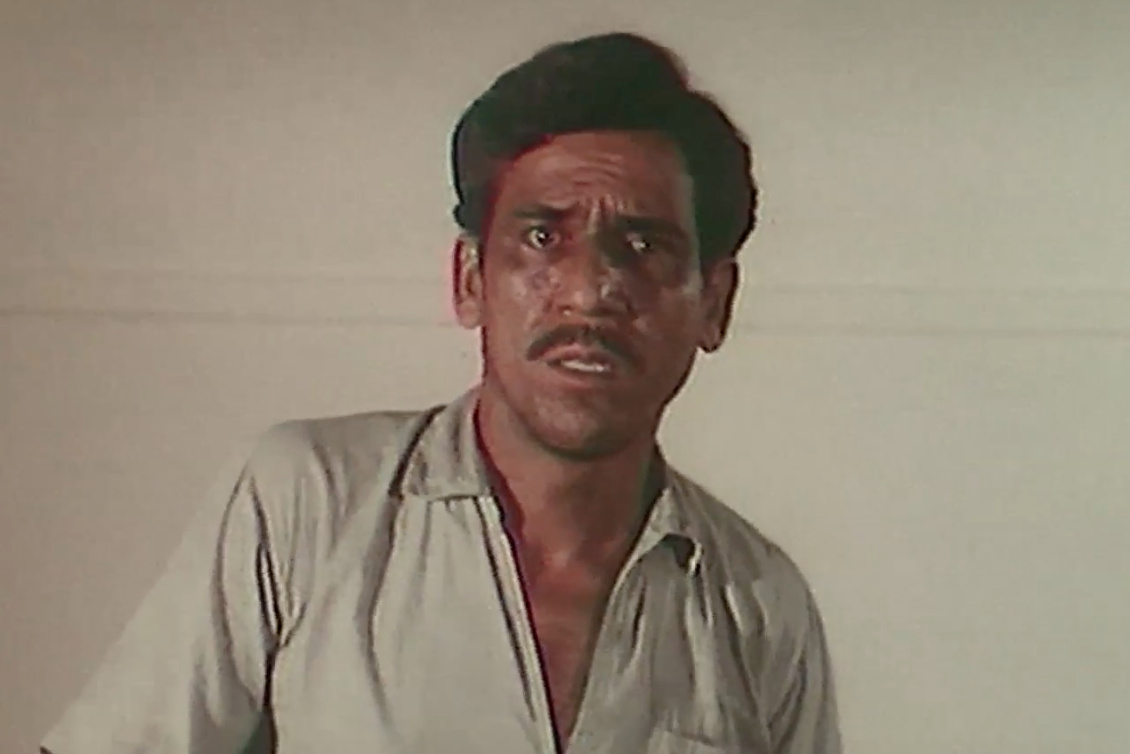 5 years into his Bollywood film career, Puri won his first National Film Award for his work in "Arohan," where he played a poor farmer standing up against a tyrannical rule in his homeland.
"Ardh Satya"
Just a year later, Puri received yet another National Film Award for his work in "Ardh Satya." Puri brilliantly played a police officer struggling with corruption in his department and how to hold onto his morality. The film launched him in Bollywood, and while he never became as a big of a leading man as some of his counterparts, he continued to be in demand until his death.
"Jaane Bhi Do Yaaro"
Even in a comedy, Puri was able to take a stand about an important issue in Indian society. The actor did memorable work in his satire about corruption in Indian politics. While not an immediate box office sensation, the film has become a cult classic.
"Maachis"
One of the very serious films on this list, Puri once again dominated in his scenes in the 1996 film about the Sikh insurgency in Punjab. The film earned him yet another Filmfare nomination for Best Supporting Actor.
"East is East"
"East is East" is easily one of the best Om Puri English films. Written by renowned playwright Ayub Khan-Din, "East is East" follows a Pakistani family living in England and the growing tensions between a bullying, conventional father, and his seven children who become increasingly indifferent about their traditional culture and customs. Puri was nominated for a BAFTA for his role as George, the patriarch of the family.
"The Hundred-Foot Journey"
Puri struck a beautiful balance of comedy and poignant drama in the 2014 English film "The Hundred-Foot Journey." Produced by Oprah Winfrey and Steven Spielberg, the film follows the Kadam family who move to France after their restaurant in Mumbai is destroyed. The second son, Hassan is quickly courted by a French restaurant across the street from his family's eatery and becomes a successful chef.
Puri's role as Hassan's father is a significant one as he goes from being a deterrent to Hassan's desire to learn about other cuisines, to become the champion of his son's success.
There was nothing Om Puri could not do on the stage or screen, and he proved time and time again that he was easily one of the best in his craft. The clear love from fellow actors alone shows us how much he meant to cinema:
The end of an era …. The legacy lives on.. RIP #OmPuri

— PRIYANKA (@priyankachopra) January 6, 2017
https://twitter.com/itsSSR/status/817233351165800448
Deeply saddened to hear about #OmPuri sir! He was such a huge part of the core of Indian cinema..RIP ! Truly and end of an era..

— Alia Bhatt (@aliaa08) January 6, 2017
T 2495 – Shocked to learn of OM PURI Ji's passing just now.. a dear friend a lovable colleague and an exceptional talent .. in grief !

— Amitabh Bachchan (@SrBachchan) January 6, 2017
#OmPuri's talent and versatility has brought so many characters to life. An inspiration to many actors. May his soul rest in peace.

— Anushka Sharma (@AnushkaSharma) January 6, 2017
https://twitter.com/kunalnayyar/status/817265168828612608
RIP Om Puri. Transcended boundaries, an icon in both Bollywood and the West, + a true gent. Thanks for ur magic Om-ji pic.twitter.com/YoZm8gSSZL

— Riz Ahmed (@rizwanahmed) January 6, 2017
I have known #OmPuri for d last 43yrs. For me he'll always b a great actor, a kind & generous man. And that is how world shud remember him.

— Anupam Kher (@AnupamPKher) January 6, 2017
"Gods garden must b beautiful, He always takes the best" Will miss ur laughter over the shared brandy in Berlin. Will miss u lots Omji. RIP

— Shah Rukh Khan (@iamsrk) January 6, 2017
Hopefully, more and more moviegoers will realize legacy and contribution to film that Om Puri provided over so many years. #RIP to a legend.
[Photos Source: Screenshot/YouTube]
---
Born in Texas, went to college in Missouri and now living in New York City, Keertana Sastry has a unique perspective on being Indian in different parts of America. Keertana has been working as both an entertainment, culture and lifestyle reporter, as well as a casting assistant for the film and TV industry. She loves to infuse her Indian heritage into her work and life.