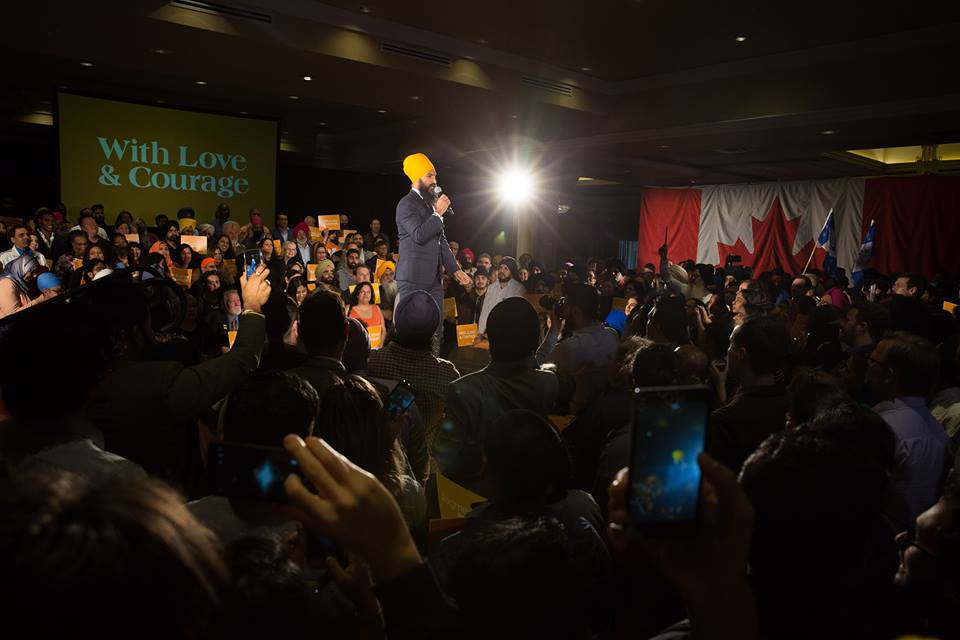 By Rishma Johal
Jagmeet Singh has officially resigned as an Ontario member of the Provincial Parliament, weeks after winning the federal NDP leadership, which was a historic moment for South Asians in Canada, moving up to an equally meaningful, yet tough election.
If you're confused or have not yet heard, then you can hear it here first. Singh won the leadership candidacy for the New Democratic Party earlier this month, which is one of the three major political parties in Canada.
Thus, Singh will be the NDP's running candidate for Prime Minister in the 2019 federal election! Obviously, we are rejoiced and certainly feeling a beaming sense of pride as we watch an amazing and well-accomplished South Asian man achieve such a great feat. This will be the first time that any member of a visible minority will run for Prime Minister in this nation of hockey lovers and maple syrup addicts. Purely, epic.
During a period in which we have witnessed the rise of the Alt-Right movement and religious conservatism in North America, this news feels no less than a major breakthrough. It is particularly imperative because this example in and of itself represents a large shift away from American politics. With the rise of Trumpism in the states, there has also been a rise in incidents of discrimination and/or hate crimes in Canada.
Nevertheless, Singh's victory is a reminder that Canadian values remain distinct and many Canadians (NDP supporters, anyway) are willing to look beyond colour, creed, and religion. Many of us felt a sense of relief after feeling at unease with this rise in xenophobia.
Although, Prime Minister Justin Trudeau has been a charismatic leader who has continuously reiterated the importance of diversity in Canada, Singh's success has proven that a belief in diversity genuinely exists among Canadians. Remarkably, they are both very young and dynamic leaders who accentuate Canadian values like diversity and racial justice, so the upcoming competition between both will definitely be something to watch.
There are many reasons that Singh was such a strong contender during this race. He is a lawyer by profession, so he is a very persuasive speaker. In addition, he is an individual who managed to captivate support by promoting the message of love and courage. He was also able to represent Canadian values in a manner that spoke to many new voters who signed up as NDP members. Singh won in just the first round with 53.8 percent of the total vote or 35, 266 votes-far outweighing the other candidates.
On the other hand, his physical appearance as a Sikh had become a major point of contention before he won the leadership race. There was one incident that recently went viral, in which a woman called him a Muslim (obviously, she should check her facts) and said that he believed in Sharia law, while verbally attacking him.
https://www.facebook.com/GlobalToronto/videos/1508594145855012/?permPage=1
Nevertheless, he responded with his campaign slogan, "love and courage." Moreover, Bloc Quebecois leader Martine Ouellet stipulated that Singh is promoting Sikhism, and even though, he states that he believes in the separation of church and state, he represents the opposite. She also said that his candidacy was an example of the rise of the religious left. Thus, it goes without saying that Singh overcame many obstacles to make it this far, especially the blatant discrimination that he had to face which was essentially based on the visible symbols indicative of his religion.
Nevertheless, despite his current feat, these issues and discrimination will likely resurface during his time in office, despite the overwhelming support that he received, and it will likely become tougher. It will take a lot more than South Asian support to win the Prime Ministership, and that will likely be divided as well with Justin Trudeau as a contender.
The next federal election will certainly be intriguing but for most South Asians his victory today is reason enough to celebrate. We will cherish this memory and it will definitely go down in South Asian Canadian history.
---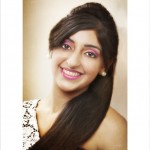 Rishma Johal graduated from Simon Fraser University with a M.A. in Gender, Sexuality and Women's Studies, and B.A. in History. Rishma is an anti-racist feminist as well as an advocate for intersectionality and social justice. Her research is aimed at enacting social change as is her photography and video work. Rishma has also hosted television programs, radio shows, live events, and presented at numerous conferences. She loves dancing, has a knack for acting and is a complete Bollywood fanatic!