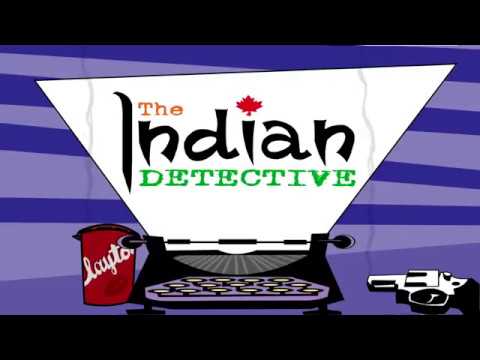 When I heard that the famous Indo-Canadian comedian Russell Peters was going to have his own show on Netflix and that too, co-starring Anupam Kher and William Shatner, I couldn't contain my excitement. I snuggled into my bed for a Netflix binge the very day "The Indian Detective" premiered online.
However, the binge turned into something more like a looking-at-the-clock-every-two-minutes ordeal. I couldn't believe that an entertainer who created jokes that I still laugh at to this day was "acting" (yes, it was that bad) in this dramedy (of sorts) that was literally just stereotype lathered upon stereotype in a detective story pulled from the 1980s.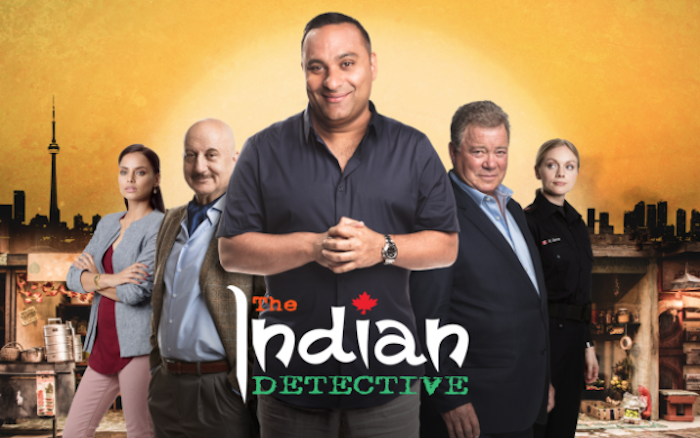 The Canadian series features the story of Doug D'Mello (Peters), a police officer from Toronto who goes to Mumbai to visit his father (Kher) during a suspension from work and ends up getting involved in an international murder investigation, while also falling in love with his lawyer sidekick Priya Sehgal (Mishqah Parthiephal) along the way. Shatner stars as the show's cliché villain, David Marlowe.
The only way I can explain my reaction to "The Indian Detective" is how I, like many South Asians, reacted to "Slumdog Millionaire." While the West glorified and praised the beautiful portrayal of the rags-to-riches story, it was just an amalgamation of stereotypes set to A.R. Rahman's toe-tapping tunes. Likewise, showing an overweight guru who gets a "I thought people were starving in India" comment from Peters and a taxi driver who has a cow-scented car freshener to corrupt police officers, "The Indian Detective" is riddled with the same stereotypes Peters plays up in his own comedy specials that in no way help the story move along.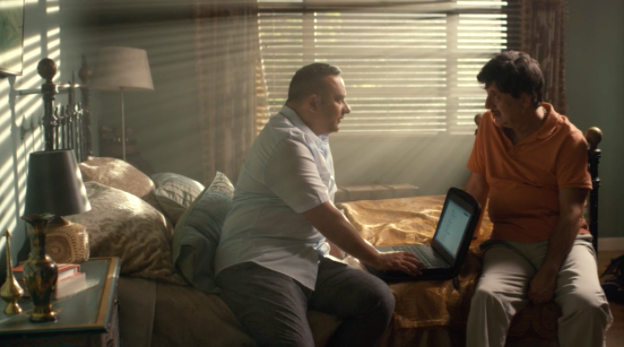 This would have been somewhat OK with me if the series was supposed to be purely a comedy. But, with Peters in a pretty dramatic role that breaks the norms of typical South Asian characters, the depiction of several deaths, and an intentional cliffhanger left at the end of the fourth and final episode of the season, "The Indian Detective" obviously wasn't supposed to be all laughs. There was potential for the plot to be propelled forward and for Peters to be taken seriously as a crime-fighting detective. Unfortunately, the lame stereotypical jokes tossed at the audience and the gross underutilization of Kher's and Shatner's acting abilities, the comedy/drama was a recipe for disaster.
What's more, it's hard to explain all that was missing from the plot without giving away some spoilers, but let's just say things were made even worse by characters whose Hindi was so bad, that even the most fluent speaker needs subtitles to understand them. Parthiephal's performance as Solicitor Sehgal was commendable, but it makes no sense as to why she was chosen to play a woman born and brought up in India when her Hindi accent was, to put it simply, cringeworthy. The transitions from English to Hindi and vice versa throughout the show were generally awkward and unrealistic.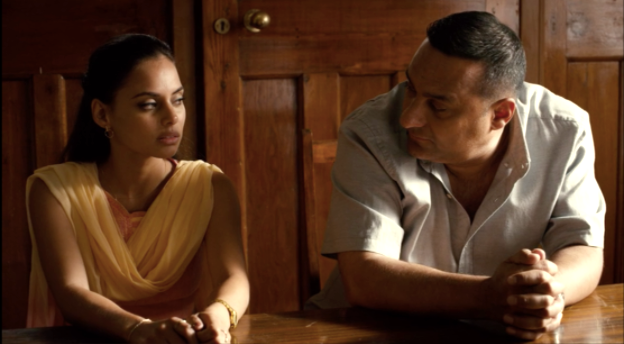 Overall, "The Indian Detective" could have really been a great way to show how people struggle with their hyphenated identities when they've lived their whole lives abroad, while also being an interesting Indo-Canadian murder-mystery with dimensional characters. Instead, it falls short on all fronts and leaves you thinking, "did that just really happen?"
It's always enticing to watch Russell Peters on screen, but if you're in the mood for his comedy, you're better off watching one of his stand-up specials on Netflix.